Since the quarantine began, deliveries have been the most convenient way to purchase things. From meals to groceries to your other needs at home, online shopping is now the way to go. And to make it even more convenient, you can pay for your purchases through online banking and other electronic payment methods. This also allows contact-less deliveries to be possible.
Among the most popular online payment services is GCash. GCash is a mobile wallet app that allows you to instantly send money, pay bills, buy load, and more. Through GCash, you can pay your utility bills, credit card bills, and others at the comfort of your home. You can also send and receive money from different banks.
In this post, we'll show you how to transfer money from your BPI online account to a GCash account. You could do this if you're sending payment to a GCash account or if you want to cash in to your own GCash account. Here's how to transfer funds from a BPI account to GCash using the BPI mobile app.
WHAT'S COVERED IN THIS GUIDE?
1. Open the BPI app on your smartphone.
If you don't have the app yet, you can download the BPI app on Google Play Store for android and App Store for iOS.
---
2. Log in to your BPI account.
Enter your username and password and tap login.
If you don't have an online account yet, you need to register your account first. Press Register Now below the login button.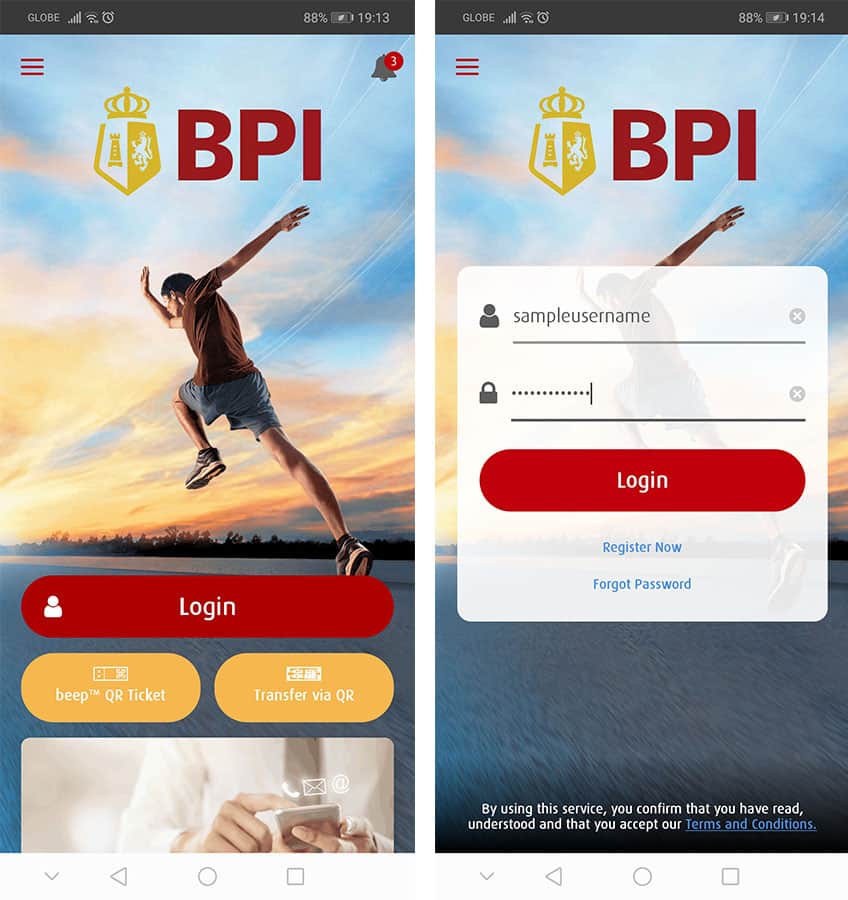 ---
3. Choose an account.
If you have multiple BPI accounts connected to your online account, select which one you want to transfer funds from.
---
4. Tap Transfer
After choosing which account you want to transfer from, tap on Transfer below your account details.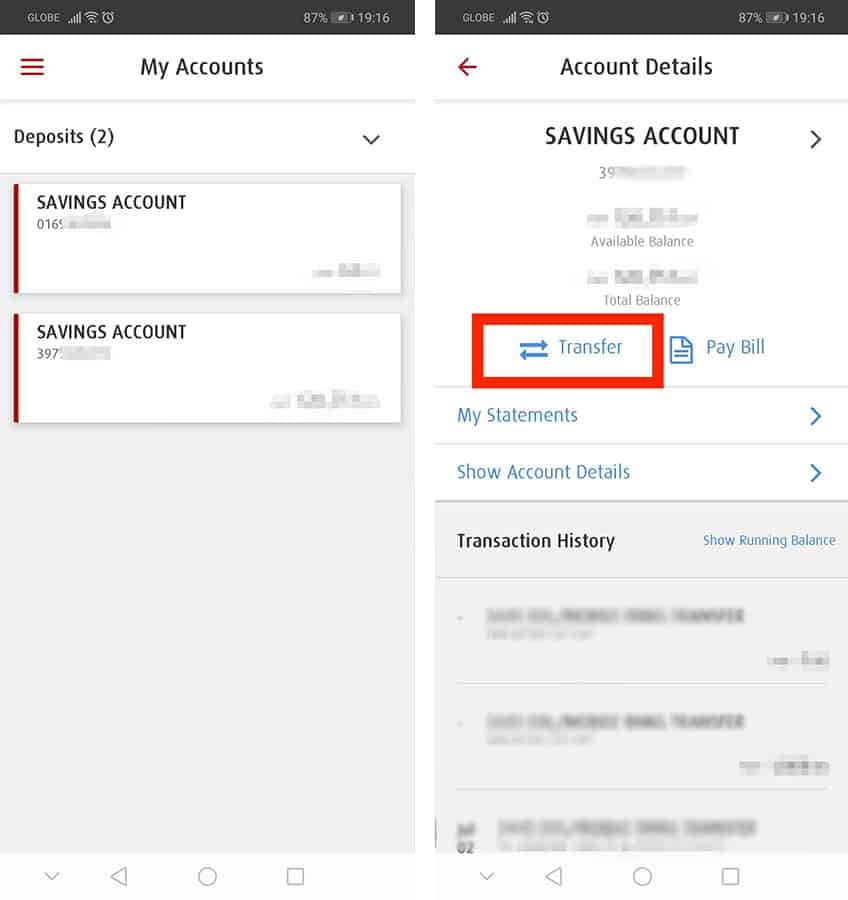 ---
5. Select a bank.
Enter the amount you want to transfer.
Select Transfer to Another Bank.
On the drop down list, select GCash.
---
6. Enter the account details.
Type the account name and the account number or the 11-digit mobile number of the GCash account where you want to send the money. You can also add notes if you wish to.
You can also use a QR code to transfer funds by clicking Upload QR and scanning the QR code or importing it from your gallery.
Once you've filled out all the details, click Next.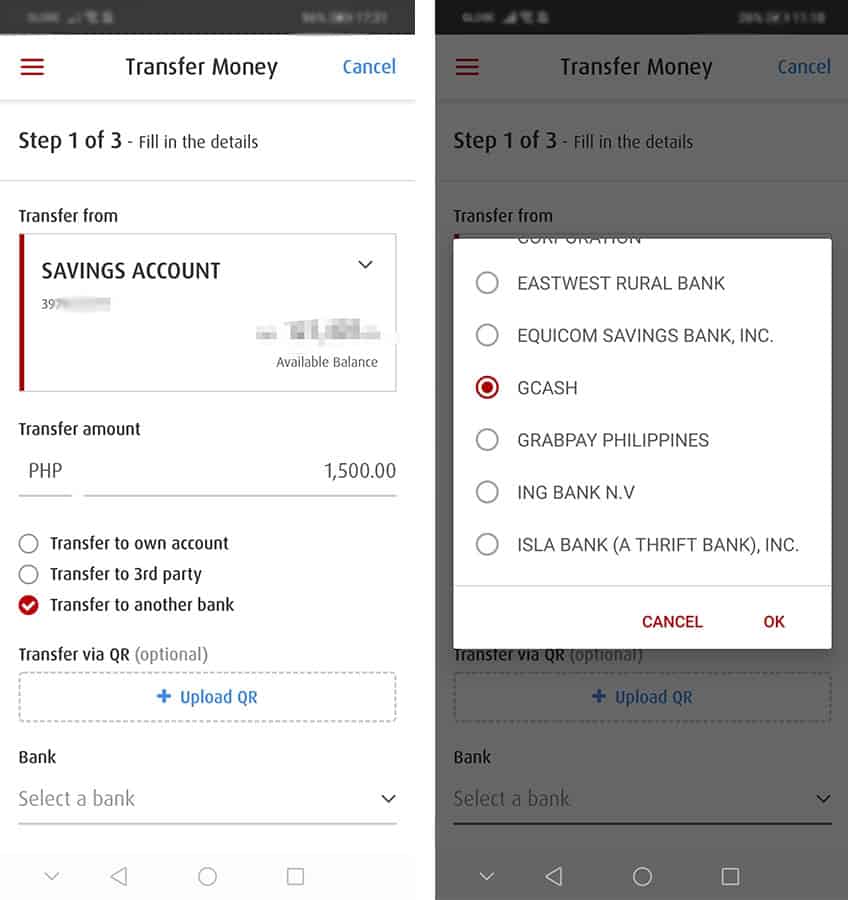 ---
7. Review the details.
A summary of the transaction will appear. Double check all details you entered and make sure they are correct.
Read the terms and conditions and click on the box below it if you agree. Tap Confirm.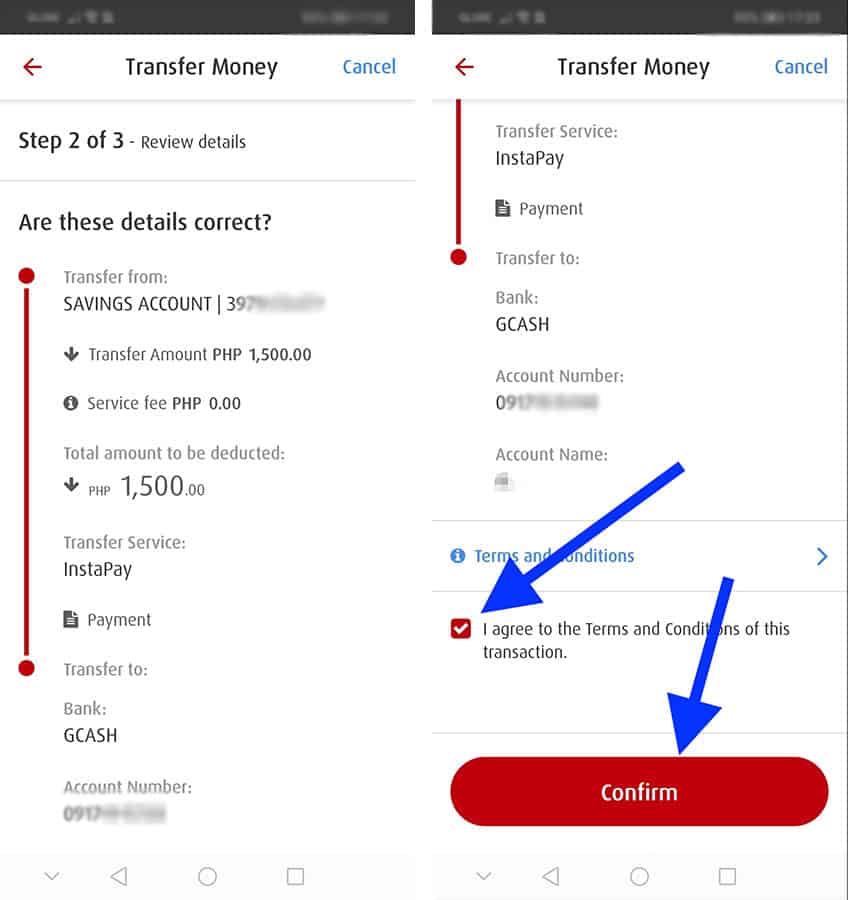 ---
8. Enter the one-time pin.
A prompt checking your mobile number will appear. If the number is correct, click on Yes, send me the code.
A one-time pin (OTP) will be sent to your phone through SMS.
Once you received the OTP, enter the code and click Submit.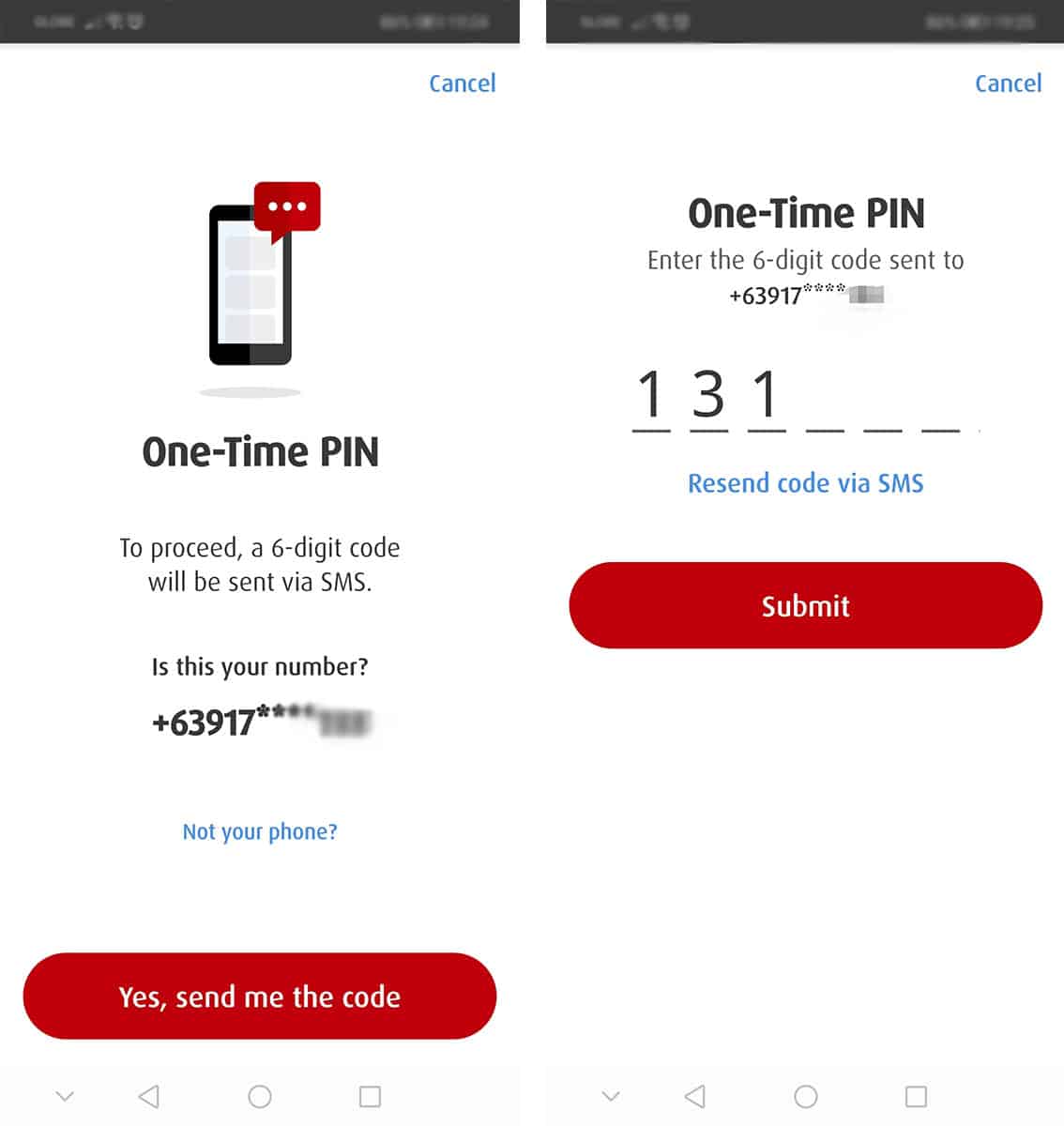 ---
9. Take note of the confirmation number.
After entering the OTP, you will see a page of your transaction summary that will also show if your transfer was successful. Take note of the confirmation number at the bottom or simply take a screenshot.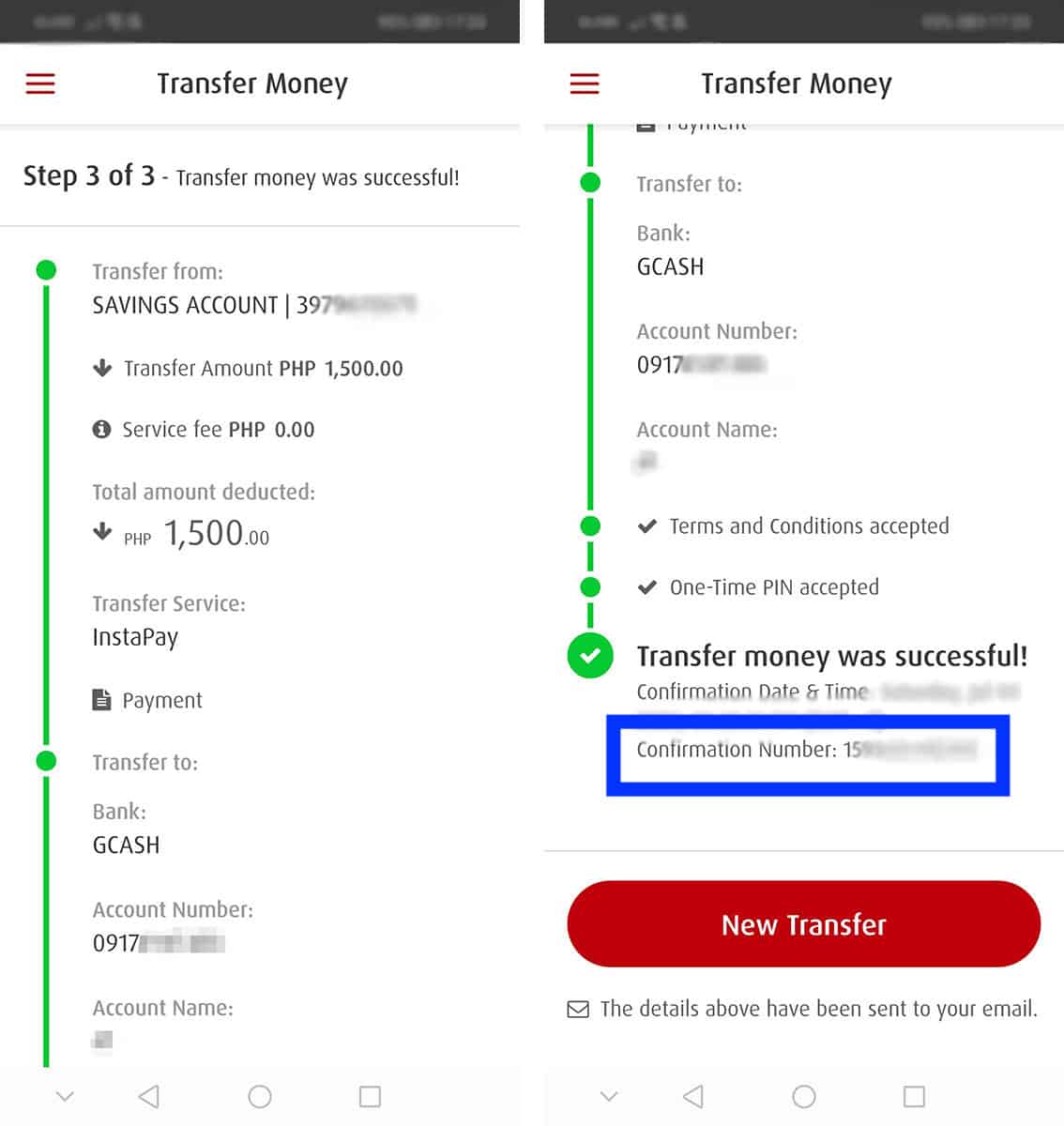 This is what online shops usually ask for as a proof of payment and it will also come in handy in case you encounter a problem regarding your transaction.
---
Featured image courtesy of GCash.
2020 • 7 • 8
---