Last updated: 19 MARCH 2021
Public transportation to and from Baguio City has resumed operations after months of suspension due to the COVID-19 threat. One of the bus companies that have been allowed to operate is Victory Liner, whose Manila-to-Baguio and Baguio-to-Manila services have been very popular even before the pandemic.
Recently, Victory Liner published on their Facebook page its new bus schedules to and from Baguio. Travel restrictions in Baguio may have been eased over the past month, but there are still policies that each traveler must abide by. The local government of Baguio City requires some documents, depending on what type of traveler you are. If you're planning to go to the City of Pines, it is important to know all protocols and prepare all necessary documents before you travel.
In this post, we're sharing with you Victory Liner's new schedule and list of requirements.
WHAT'S COVERED IN THIS GUIDE?
Victory Liner Baguio Schedule & Fare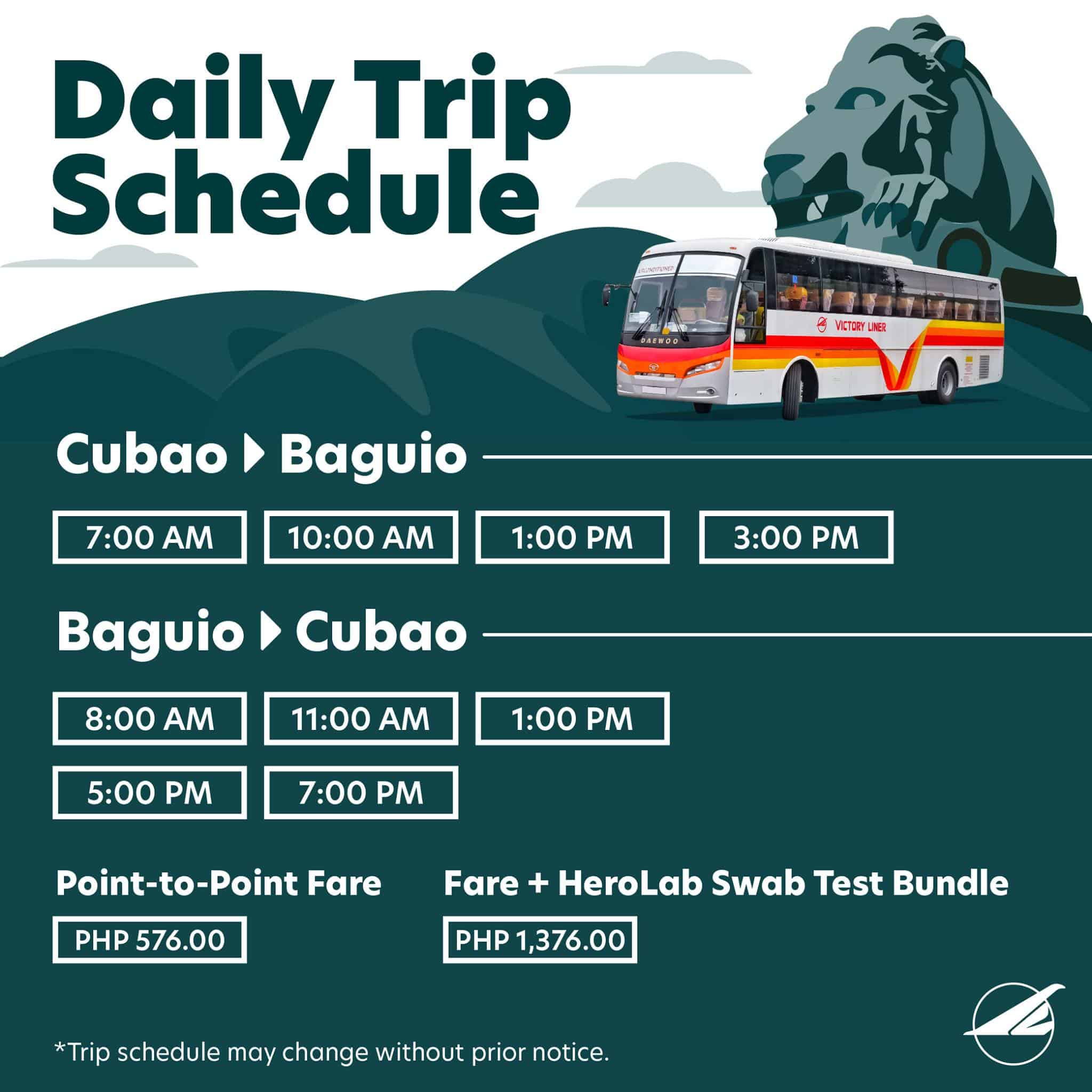 BAGUIO TO CUBAO Bus Schedule
8:00 am
11:00 am
1:00 pm
5:00 pm
7:00 pm
Point-to-point fare: PhP 576
CUBAO TO BAGUIO Bus Schedule
7:00 am
10:00 am
1:00 pm
3:00 pm
Point-to-point fare: PhP 576
They also offer a Fare+Swab Test Bundle, which costs P1376.
---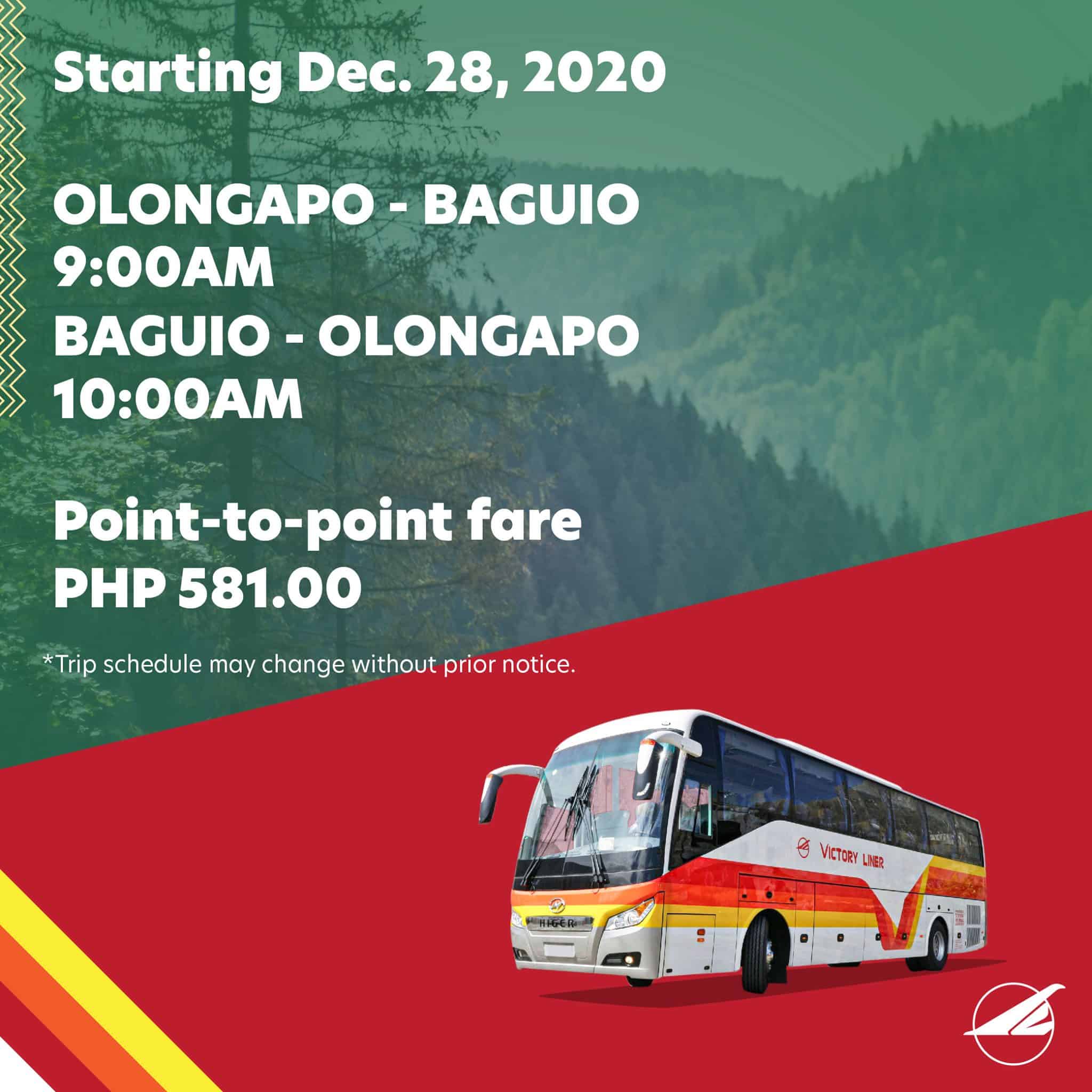 Olongapo to Baguio
Point-to-point fare: PhP 581
Baguio to Olongapo
Point-to-point fare: PhP 581
---
Requirements When Traveling to Baguio
Here are the requirements as of March 19, 2021.
In case you missed it, here are the requirements for tourists:
Valid ID
Baguio Visita QTP
Negative RT-PCR/Antigen/Saliva test result, taken within 72 hours prior to arrival. This can also be done at the Central Triage Area upon arrival in Baguio for P500.
---
Rules when Taking Public Transportation
Victory Liner also reminds everyone to observe the government policies when taking public utility vehicles including buses: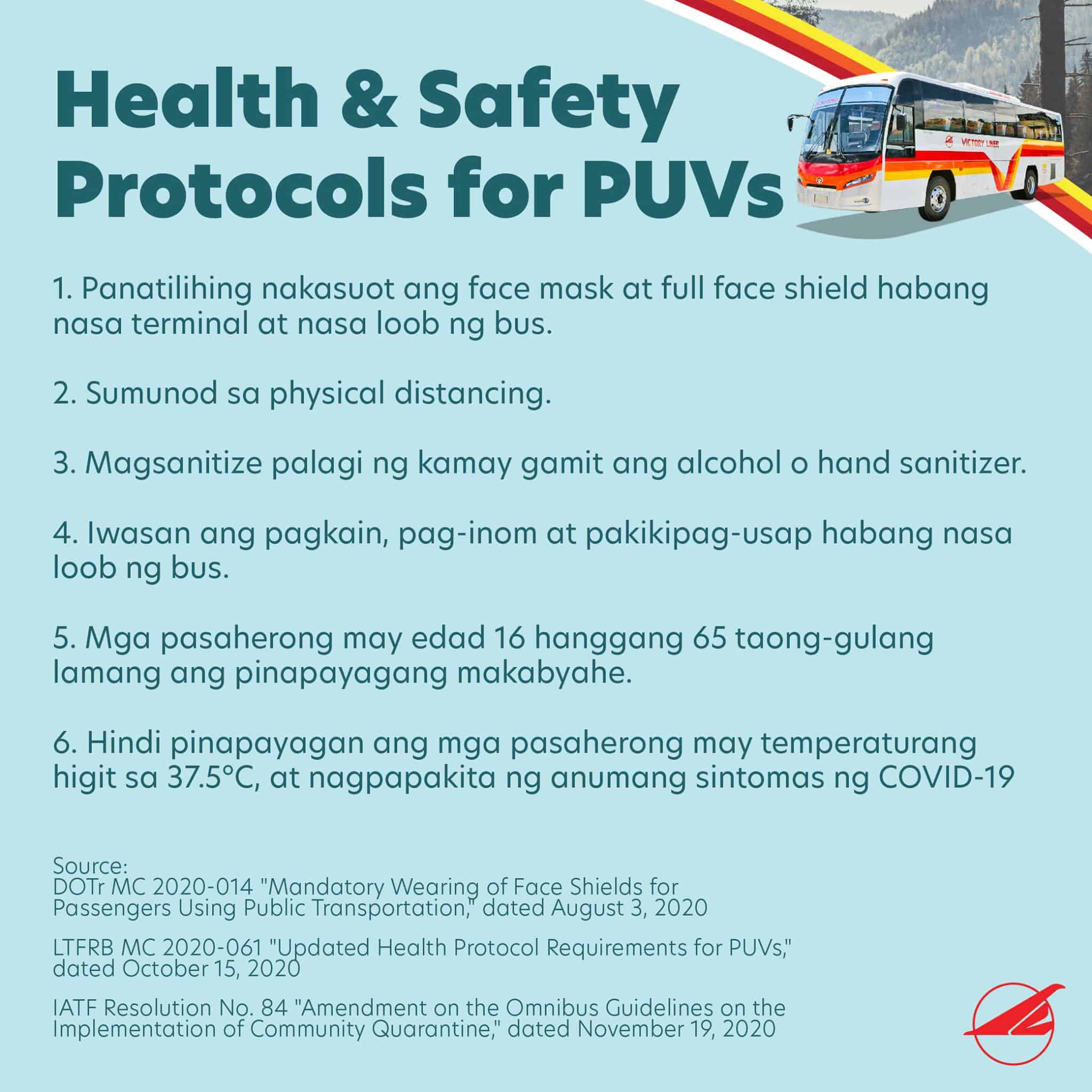 ---
DOT-Accredited Baguio Hotels
If you're traveling for leisure and you're looking for a place to stay, it is highly recommended to book an accommodation with a Certificate of Authority to Operate (CAO) from the Department of Tourism. Here are just a few of many options: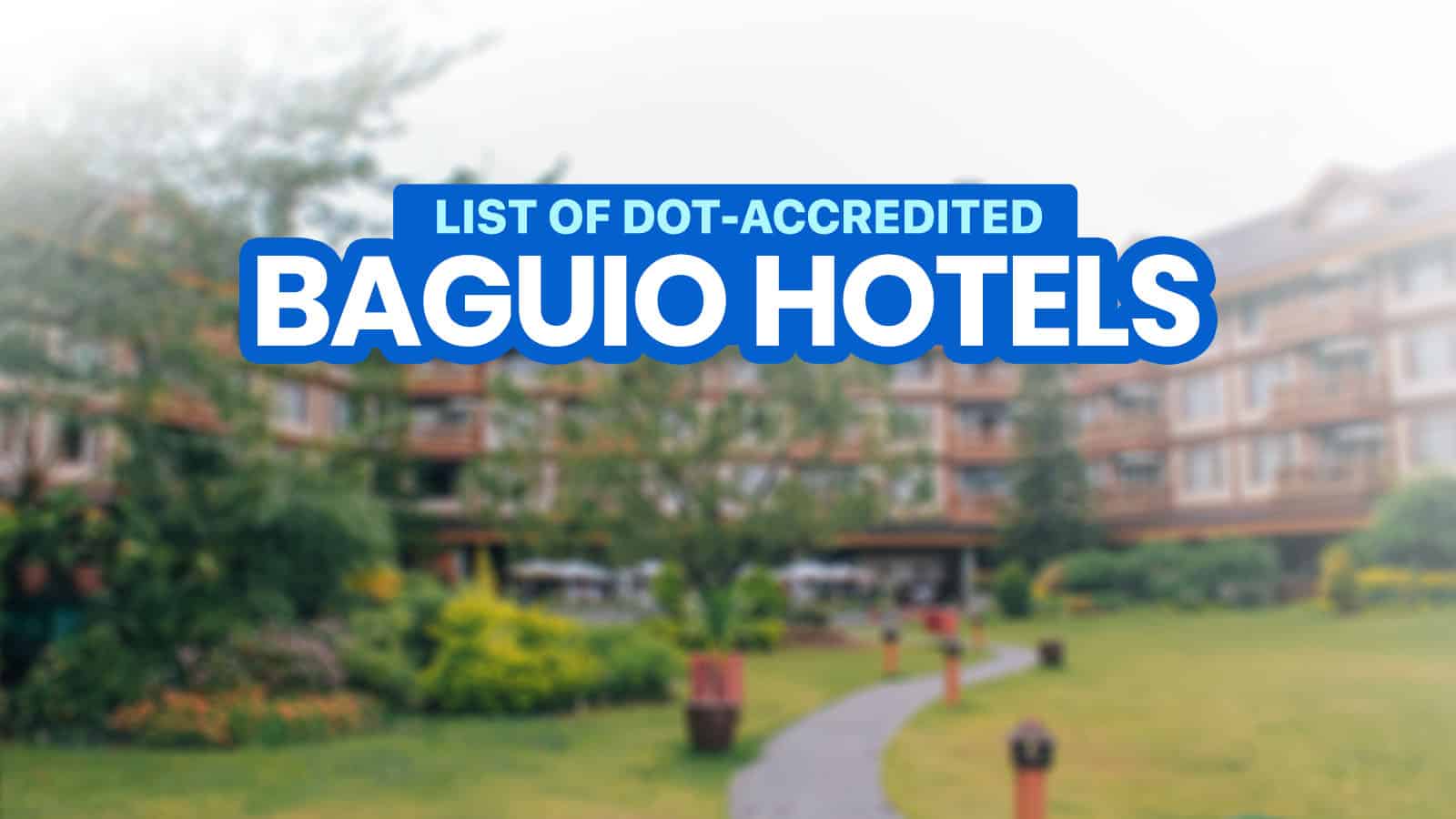 For more options, check out this post: LIST OF DOT-ACCREDITED HOTELS IN BAGUIO! ✅
If you know a local, you may also stay with a relative or a friend as long as the area is not on hard lockdown. However, staying in a stranger's residence for a fee is NOT ALLOWED and is punishable by law. If you're paying for lodging, make sure you book an authorized hotel or inn.
---
Other Baguio-Related Posts
---
UPDATES LOG:
2021 January 19 – Updated / added new times to the Baguio-Manila-Baguio schedule.
2021 March 2 – Removed the COVID-19 test requirement as announced. Removed the 3pm Baguio-Cubao schedule.
2021 March 19 – Mandatory negative RT-PCR/Antigen/Saliva test result is reimplemented.
Images courtesy of Victory Liner.
---
More Tips on YouTube ⬇️⬇️⬇️