Bencab Museum is a personal project of Benedicto Reyes Cabrera, a Philippine National Artist for Visual Arts.

The museum is located in Benguet, particularly in the town of Tuba, a short drive from Baguio city center. It houses BenCab's collection of his own masterpieces and also those of other distinguished artists and emerging contemporary artists. It aims to promote the arts, environmental conservation, and cultural and ethnological preservation of the northern mountain region, especially the Cordilleras heritage. It was officially launched and opened to the public on February 27, 2009.
Aside from the displays and exhibits, the museum also has a cafe, named after BenCab's famous muse — Sabel. It also has its own organic farm and mini forest.
The first time I visited, BenCab was there at Cafe Sabel, but I was too shy to approach him because there were also lots of guests asking for photos and/or autographs. The team visited again, but he was not there. Maybe the third time's a charm? I wouldn't mind visiting again anyway.
If it's your first time to visit, here are some helpful bits of info that you might want to know before you go.
---
WHAT'S COVERED IN THIS GUIDE?
What are the operating hours?
Tuesday to Sunday, 9:00 AM – 6:00 PM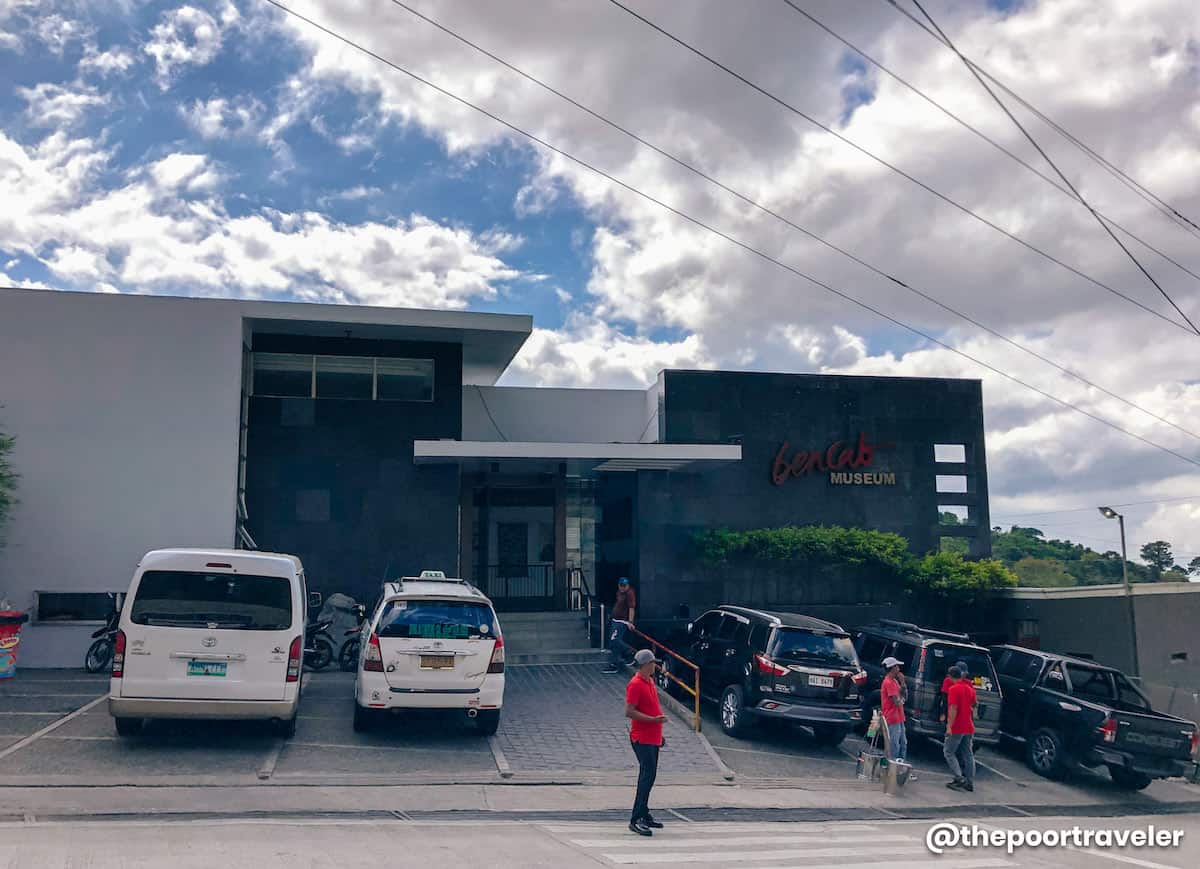 Notes:
The museum is closed on Mondays, Christmas Day, and New Year's Day.
Admission is only until 5:30 PM. You cannot purchase the ticket beyond this time.
The museum may close early on some days, usually the day preceding a major holiday (Christmas Eve and New Year's Eve).
---
How much is the ticket?
P150: General Admission
P120: Students
P100: Senior Citizens and PWDs
FREE: Children below 42″ height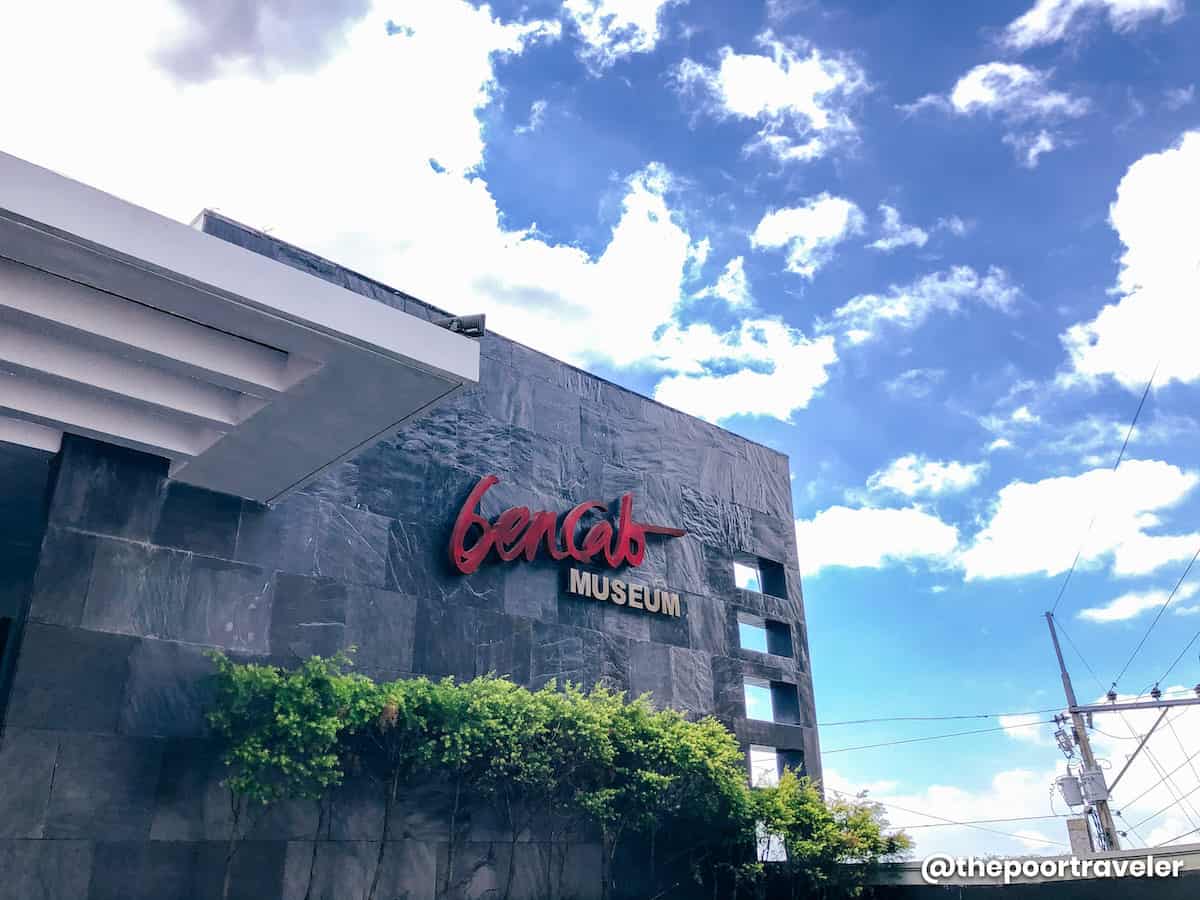 Notes:
Keep your admission ticket. Hand it to the staff/guide upon request.
For students, you need to present your valid Philippine school-issued ID.
For senior and PWDs, you need to present your valid Philippine government-issued senior or PWD ID so make sure you have it with you.
Special/Discounted rates for students or organized groups with at least 30 pax.
---
When is the best time to visit?
Weekdays. The Tuesday-to-Thursday period has smaller crowds.
Expect weekends and holidays to have more visitors. If you can't help going on a weekend or holiday, come early to maximize your time inside and fully experience the museum.
The museum is closed on Mondays.
---
How to get to the BenCab Museum?
BenCab Museum is located at 91KM., #6 Asin Road, Tadiangan, Tuba, Benguet, Philippines.
You may take a jeepney or a taxi from Baguio city center. Travel time is 15-30 minutes.
If you take the taxi, the fare is P80-100.
If you want to take the jeepney, here's how to get there.
From the jeepney terminal, take the jeepney bound for Asin. The fare is less than P20 per person. The jeepney terminal is located near Baguio public market and Baguio City Hall.
The jeepney will stop at Asin Jeepney Terminal, a few meters walk to BenCab Museum. You can also ask the driver if he will pass by the museum.
*Public transportation schedule and routes may have changed due to the pandemic.
---
What are the attractions inside BenCab Museum?
Street Level: This is where you can find the entrance, the reception, museum office, museum shop, museum lobby, and Edison T. Coseteng Patio.
Level 2: This is where BenCab Gallery, Cordillera Gallery, Sepia Gallery, Bulol Installation, Erotica Gallery, Gallery Indigo, Gallery Hall, Patio Salvador, and viewing terrace are located.
Level 3: Philippine Contemporary Art Gallery 1 and 2, Maestro Gallery, Bulol Installation, Larawan Hall (Function Room), and viewing terrace are located here.
Farm and Garden Level: You will find Cafe Sabel, the farm, and the garden here.
---
What are the top attractions?
BenCab Gallery. Marvel at the artist's famous works like the Sabel series.
Bulol Installation. The installation includes a wall that runs through second and third levels.
Cordillera Gallery. See the artist's collection of indigenous artifacts and relics of the Cordilleras including the different types of Bulol rice granary gods.
Cafe Sabel. Try the signature coffee blend, BenCab's Brew. If you are not a coffee-drinker, you can try the teas and fruit shakes. We tried Sabel's Tea and Strawberry Shake.
Farm and Garden. This area showcases an organic farm, a pond, a river, a mini forest, and an aviary.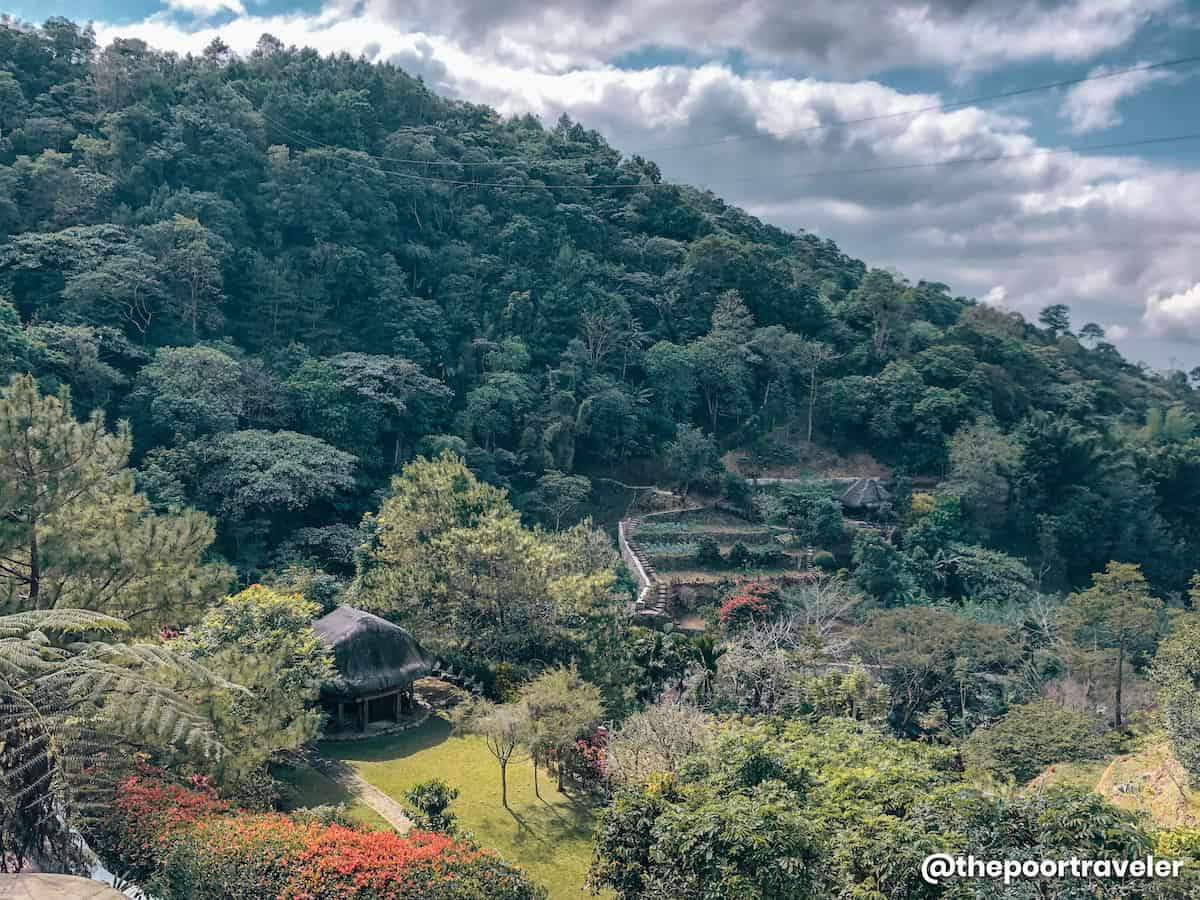 ---
How do I make the most of my visit?
Get there early. You can also take the guided tour — museum tour and eco-trail tour. Just go to the reception to inquire and avail of the tours. For the museum guided tour, there are four time slots per day — 9:30 AM, 11:30 AM, 1:30 PM, and 3:30 PM. The meeting point is near the reception area.
For the guided eco-trail tour, there's an additional charge of P100 for the guide fee. This rate is good for 15 pax. This tour will let you explore the hill and mini forest across the museum's back portion.
---
What are the rules and regulations?
Taking photos for personal use is permitted.
No flash photography and video recording.
Drones, tripods, monopods, selfie sticks are not allowed inside the museum. However, you may use selfie sticks in the Farm & Garden area.
No touching of museum objects and exhibits.
Explore and respect other people's space and time.
Wait for your turn when taking photos.
No running, pushing or other dangerous horseplay.
No smoking.
No pets allowed inside the premises.
Large bags and oversized items are prohibited inside the museum. You need to leave them at the reception counter. Secure your things and do not leave valuable items. The management will not be responsible for any loss or damage.
Outside food and drinks are not allowed. You can buy AND consume your food and drinks at Cafe Isabel.
---
Where can we contact the management for inquiries?
For inquiries, here are the contacts for the group tour booking/reservation.
Landline: (+63 74) 442-7165
Mobile Number: (+63) 9205301954 (Smart) / (+63) 9151286393 (Globe)
E-mail Address: bencabartfoundation@gmail.com
Other contacts:
Official Website: www.bencabmuseum.org
Facebook Page: BenCab Museum
---
Other Tips or Reminders
Wear comfortable clothes.
As much as possible, be there early. If you can visit on weekdays, better.
Secure your belongings. The company will not be responsible for any lost items inside the museum.
Be mindful of others. Don't be too loud and avoid being rowdy. Children must be supervised by the parents or guardians at all times.
Please read the warning signs. Strictly follow the rules and guidelines at all times.
If you opt to take the taxi, you might want to ask the driver to wait for you. Negotiate the fare. There's a big chance that you will have to wait a while for the jeepney or the taxi to pass by the area.
The taxi lane and the jeepney terminal are located a few meters before you reach the museum.
---
Top Baguio Hotels
Here are some of the many top hotels with Certificate of Authority to Operate (CAO) from the Department of Tourism in Baguio.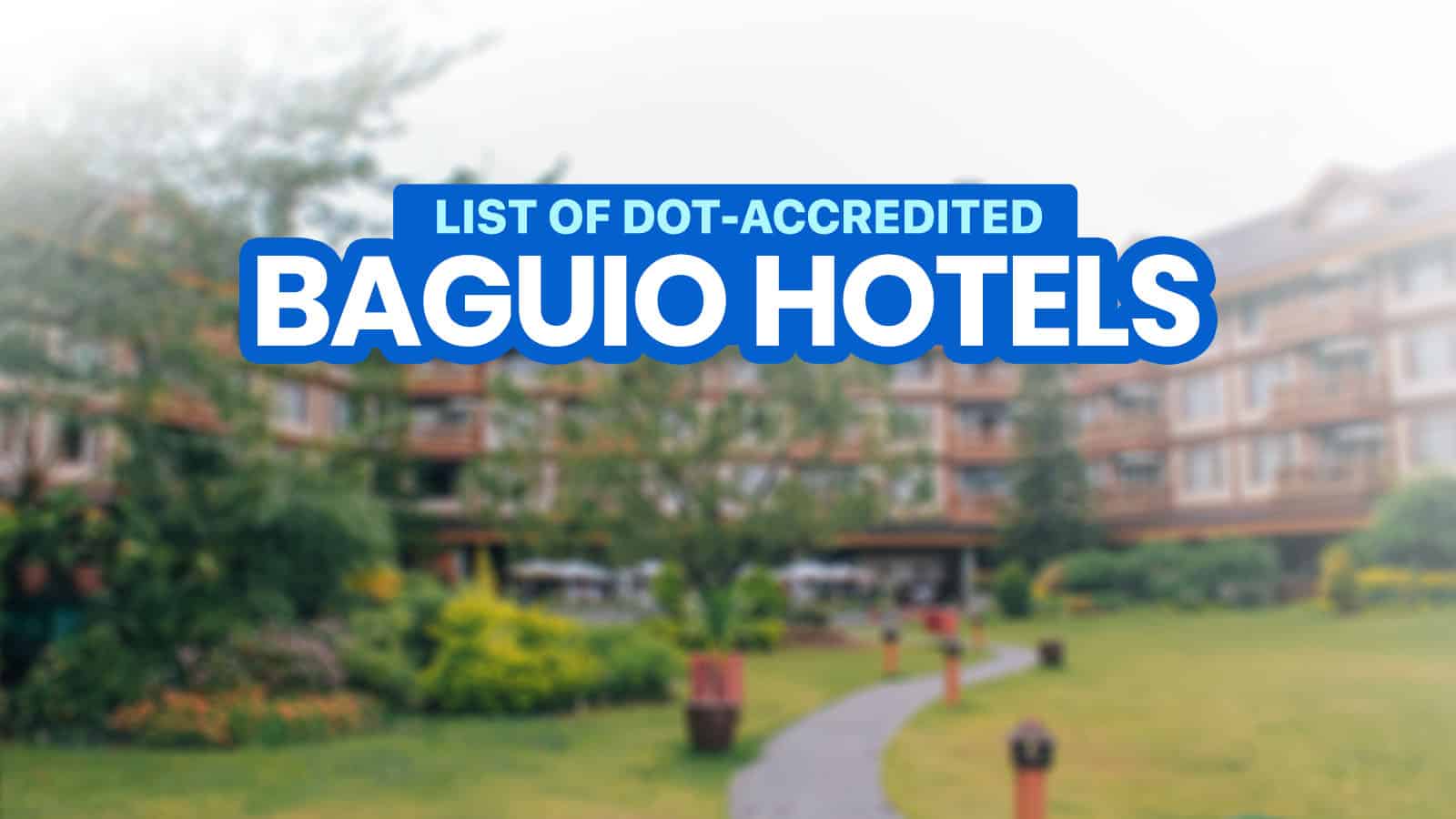 For more options, check out this post: LIST OF DOT-ACCREDITED HOTELS IN BAGUIO! ✅
---