Of all the places the Poor Traveler and his poor friend visited in Iloilo, I think it was at Biscocho Haus that we stayed the longest (other than our hotel room of course).
I tried one mango butterscotch and the next thing I knew I was holding eight more big packs lining up at the counter! It's that yummy. Of course I didn't forget to buy some piaya and biscocho.
Biscocho Haus has been serving Ilonggo delicacies for almost 30 years now, starting in 1975. It was a business built by Dr. Carlos Guadarrama and Mrs. Therese Guadarrama.
Biscocho has been the Ilonggos' favorite snack and it was the store's specialty. Because the demand for it grew, Biscocho Haus began becoming a name associated with heavenly biscuits. Soon, other products were offered and Biscocho Haus became synonymous with Ilonggo delicacies.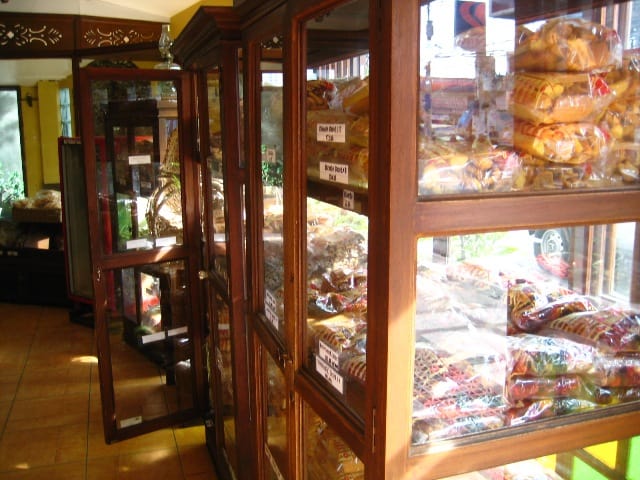 In 1894, Jaro was blessed to harbor a branch. Many other branches followed and now you can find Biscocho Haus products in other Panay provinces like Capiz, Aklan and Antique, and even in Cebu.
This is part of our ILOILO-GUIMARAS-CEBU trip. For more posts about the other places we have visited, check out our collection here.

Posted: 2010 • 7 • 30