2010 • 9 • 5
The Poor Traveler had always wanted to go to Bohol as this extremely popular tourist destination is one of the top 3 provinces I'd die to visit. That's why there was really no word to describe my excitement when I was planning this trip.
Planning was easy. Initially, we wanted to check in at Bohol Beach Club but I realized I was the "Poor" Traveler so I had to look for something more budget-friendly. After all, it is in the core principles of this blog that I pursue searching for the cheapest yet worth-it accommodations and travel packages for the benefit of the readers.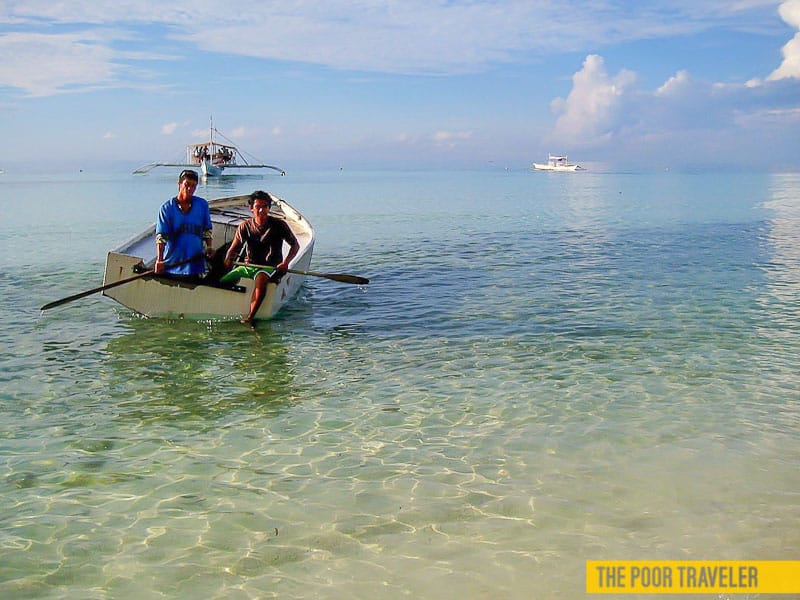 After hours of googling and asking my friends who already had been to Bohol, I finally decided where to stay — Bagobo Beach Resort in Panglao Island. Arranging it was a piece of cake. We just contacted Bagobo Beach Resort via its owner and manager Tess on Facebook and she sent us the itinerary and the quote a day later. Bagobo Beach Resort offers not just accommodations but also several tours that are customizable to fit your travel needs and budget.
There would be 8 of us in the group and that's a good thing. And we were really shocked by the quote we received from Bagobo — in a good way.
WHAT'S COVERED IN THIS GUIDE?
The Itinerary
Bagobo Beach Resort would only charge us P3200 per person for our 4-day, 3-night stay inclusive of the following. Please note that we were a group of 8. Remember: In traveling, the more, the cheaper.
2 air-conditioned rooms – Bungalow style with private bathroom
3 Breakfast meals
3 Dinners (exclusive of drinks)
Land / countryside tour
Sea tour (Dolphin watching and visit to Balicasag Island and Virgin Island)
Transfers
Free use of Karaoke at the restaurant
Free use of wireless Internet (wi-fi)
Welcome Drinks (fresh home made)
Here's the itinerary for the tour:
Day 1: COUNTRYSIDE TOUR (whole day)
Chocolate Hills (Carmen, Bohol)
Manmade forest (Bilar)
Bohol Butterfly Sanctuaries (Bilar)
Loboc River Cruise (Loboc) Note: Exclusive Lunch Buffe at Loboc river
Hanging Bridge
Tarsier Encounter
'Prony' – the famous Bohol Python(Albur)
Baclayon Church (Baclayon)
Blood Compact Site (Tagbilaran City)
Hinagdanan Cave (Panglao)
Day 2: SEA TOUR (whole day trip)
Balicasag Island,
Virgin Island
Dolphin Watching
BEACH
DAY 3: RELAX DAY (just stay at the resort. But if you wish to go elsewhere, you can arrange it with Bagobo, too.)
DAY 4: Departure (since our flight was early in the morning)
The driver picked us up at the Tagbilaran airport. He was very friendly, throwing jokes every once in a while. Since we were already in Tagbilaran and the resort is in Panglao Island, we started the tour even before checking in. We actually had laptops with us but the driver didn't leave the vehicle so they were safe. We never had any problems with security. We didn't lose anything whatsoever.
I'll discuss the different places we have visited in separate posts. But that day was sooo long that it was already dark when we arrived at the resort. (Actually, we convinced — more like forced— the driver to stop at the market for a while so we could buy more food and booze. LOL.)
The Resort
When we arrived, we were greeted by Tessa. We ordered dinner (which was part of the package) and got the keys to our rooms.
This is the part where I have to warn you about expectations. You see, sometimes I get sick of tourists who just keep on complaining about anything. Here's what you should remember, this is a budget resort. BUDGET being the operative word. Don't expect 5-star accommodations or swimming pools with an acoustic band singing in the background.
The Poor Traveler and his gang weren't expecting anything like that because if we wanted that, we'd be checking in at Bohol Beach Club and let our pockets bleed. Besides, maybe I'm the type of traveler who really doesn't care about accommodations that much unless there's a major major blunder. To me, the TOUR weighs so much heavier than the room wherein all I would do is sleep. But that's just me.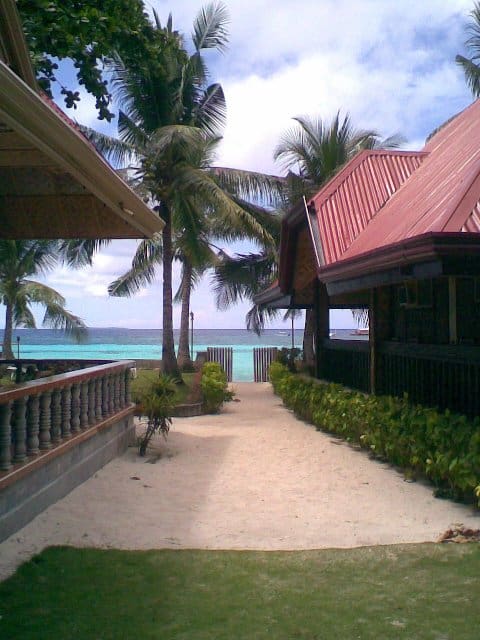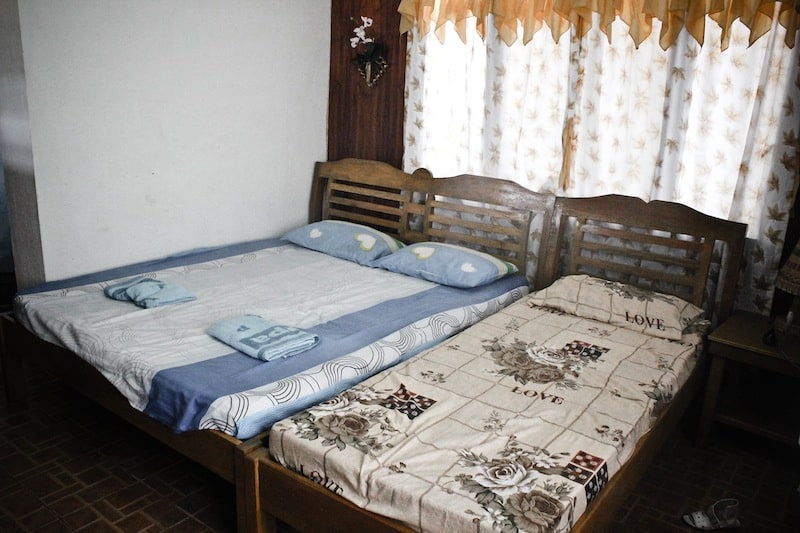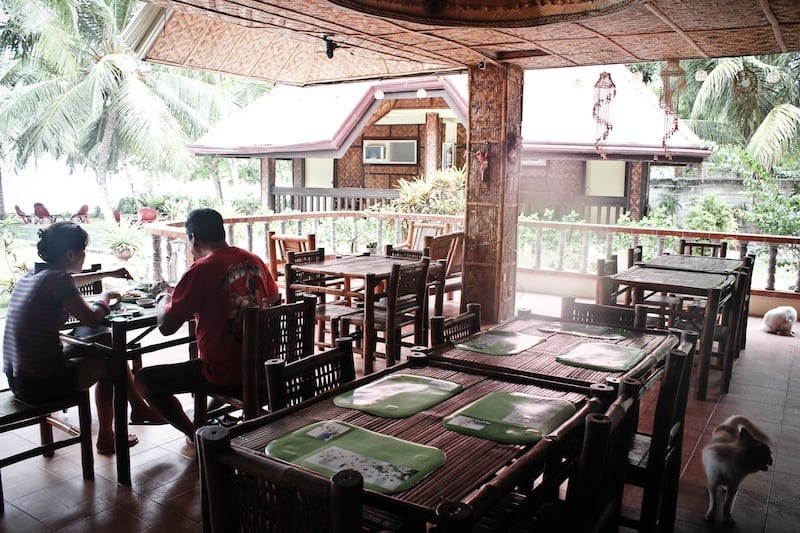 Bagobo Beach Resort was just right (and probably better) for the cost. The rooms and the bathrooms were clean, albeit small. Tessa was attentive to our needs although I felt like the resort was under-staffed. The water in the faucet was a bit salty so you should probably bring your own water.
Even the restaurant served good food for P150-P300 per meal. At first we thought it was expensive but when they were served, goodness gracious, really generous servings. Like each serving is good to 2-3 people.
The Beach
Since we arrived at the resort in the evening, it wasn't until the next morning when we finally saw the beach. As expected, it was beautiful. The best thing about it was that it was just us in our area. We started walking along the beach and saw the other beach resorts crowded, very crowded. It was a good thing Bagobo was at the far end of the beach, far from all the noise from the other resorts in the area. We actually felt like it was ours.
The berm of the beach was strewn with small rocks, pebbles and shells but once you go past it, you'll be greeted by the finest pearly white sand you'll ever see in your life. They were more like chalk than sand. It was really that fine.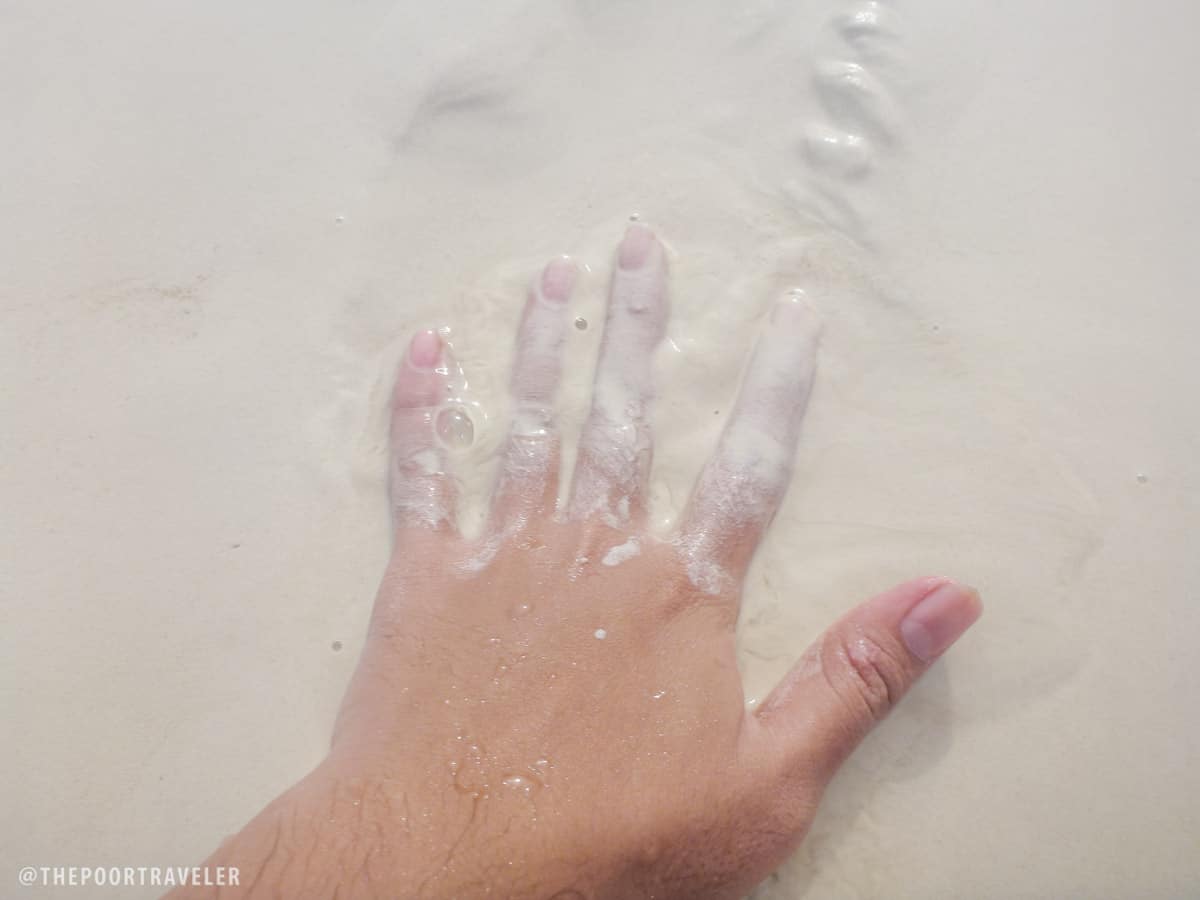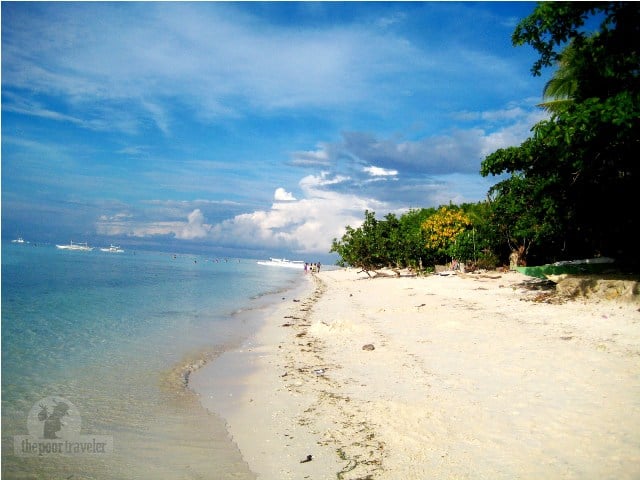 The water skimming Bagobo Beach is really, really, really shallow (yes, 3 really's) which is perfect if you have kids with you. We'd already walked several meters and the water level was still at knee-high. Walk farther and finally, you can dip. Some parts, however, are patched with sea grass, where you can see several species of fish feeding and swimming around. You can snorkel right there.
If you're into diving, the famous Arco Point, where you'll find an underwater cave that has been home to a rich ecosystem of marine wildlife is just a short boat ride away.
Like I said before, if you're looking for top-class accommodations, this resort is not for you. However, if you're more like me, always taking into consideration your budget and not really picky, this is perfect for you. I mean, come on, 4-day, 3-night accommodations plus tour plus breakfasts and dinners FOR ONLY P3200 per person!!! Note that we were a group of 8. For a poor traveler like me, Bagobo Beach Resort is a true paradise in ways more than one. :)
How to get there: Fly to Tabilaran City. Contact Tessa of Bagobo Beach Resort and she will arrange your transfer to the hotel for you. If you arrive in the morning, you may also opt to tour right after landing and check in at night to save time.