2011 • 8 • 1
Finding an affordable place to stay in Singapore can be ridiculously difficult. Accommodations are generally expensive and even if you find a cheap hotel, there's always that chance that they don't have available rooms on your desired dates. To be honest, I think finding a place to stay was the hardest part of planning our Singapore trip because I only had a very limited budget yet I wanted a place in good location.
At first, I looked for hotels but I just could not afford their rates. After meticulously rummaging through hotel booking sites, I finally gave up and decided to just settle for a hostel.
I logged into HostelWorld.com, checked their collection of hostels and corresponding rates, and read the reviews posted by users. I also headed over to TripAdvisor for more reviews. Considering the rates, reviews and the availability of rooms, I ended up with G4 Station Backpackers' Hostel at 11 MacKenzie Road.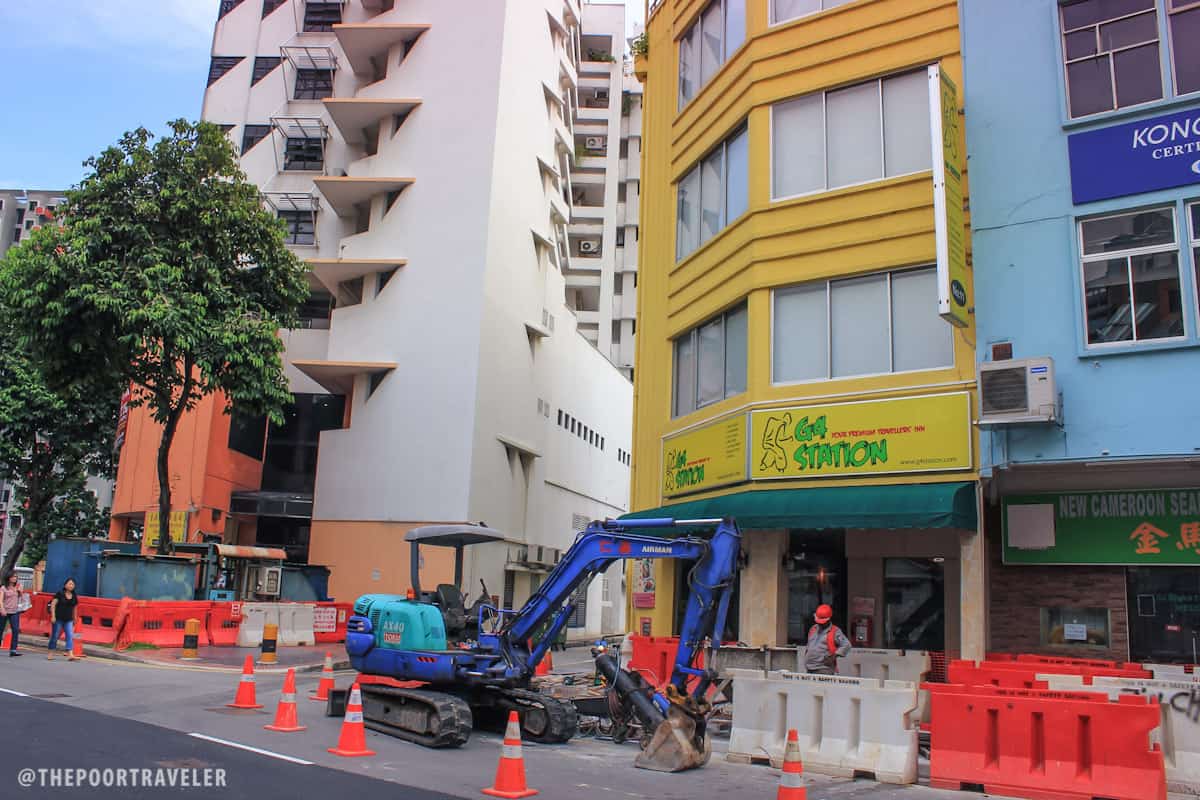 It was a good choice. We loved our stay at this hostel. Our room was really clean and well-maintained, and the staff was friendly and helpful. Although the room we booked was small, given the very low cost and its excellent location, we got more than what we asked for.
WHAT'S COVERED IN THIS GUIDE?
Rooms and Rates
G4 Station is a dormitory style hostel. There are 5 types of rooms: 4 dormitory-type rooms and 1 private double room. Here are the rates: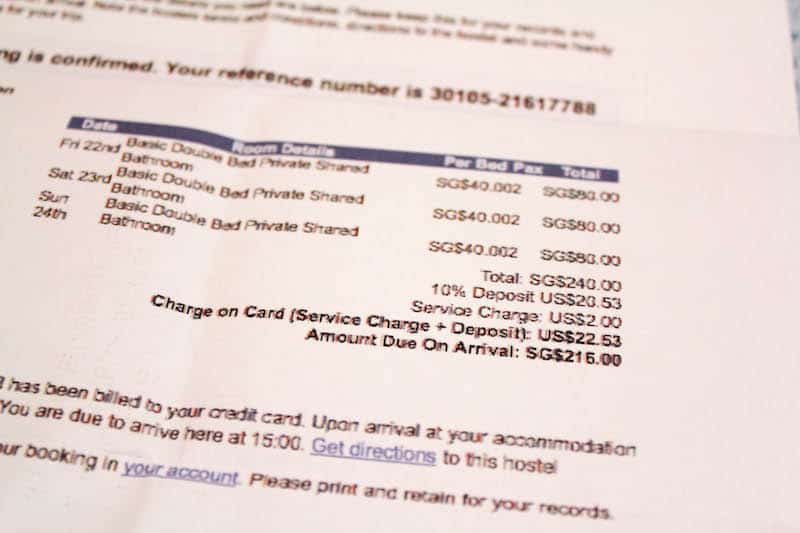 Had I been with friends, I would have chosen one of the dormitories but since I was with my mom, I would like to give her a little bit of privacy so I booked the Private Double Room. As mentioned, it was a bit small and bare but that was fine with us. There were two lockers where we kept our belongings, an aircon and a bed lamp.
You will be asked for a credit card upon check in. If you don't have one or not comfortable with it, you can give a S$20 deposit, which will be returned to you when you check out.
Also, electrical sockets in Singapore are different from what is common here in the Philippines. They use the Type G outlet. If you want to charge your phone or whatever, you may borrow a Type G plug adapter at the Reception for free but there's a S$2 deposit. Again, they will return the deposit when you leave.
Toilet and Bath
There was no private shower room in our room. We shared the bathroom on our level with the rest of the guests. There were 2 sinks, 2 shower rooms and 2 toilets. Although we shared them with everyone else on the floor, there was never a time when I saw anyone in the area. There was never a point when I had to line up for my turn to use it. No problems encountered with the shower room. One thing I noticed, it was crazily clean.
Features and Amenities
Although our room was bare, there was a lot going on at the lobby, which we appreciated very much. There was an Internet area. G4 Station lets their users to surf the web for free as long as you use the hand sanitizer first. There was also a Nintendo Wii corner where guests could play. A movie room was also available if we wanted an audio-visual break.
Location
The best thing about G4 station, I think, is its location. In the four days that we stayed there, we only took the train or walked. It was just yards away from the Little India MRT station. And because most tourist spots in Singapore are accessible via the train, it was very easy for us to explore.
G4 Station is just across a movie theater. Around it are several relatively cheap restaurants so food shouldn't be a problem.
The only letdown was that there was a small road construction going on in front of the hostel. If you're the type who gets easily bothered by the noise, then it could be an issue. But I live along EDSA here in Manila and so I'm very used to midnight noise. Hehe.
How to Get to There
Since we would be coming from the Changi Airport Budget Terminal, we had to go to Terminal 2 first. From there we took the train to G4 Station. Here's how we did it:
At the Budget Terminal, take the free bus service to the Terminal 2 of Changi Airport.
Get off at the bus's only stop at the Terminal 2. Enter the building to your right and follow the signs to the MRT. There are plenty of them.
At the MRT Station, you might want to buy an EZ link card. If you plan to take the train many times, best to buy a card per person. This will make your train travel a lot more convenient and hassle-free. It's like the stored value ticket we have here at the Manila MRT except better-looking. For more information, click here.
Take the train (East West Line) and alight at Tanah Merah Interchange.
Transfer to the train headed to Joo Koon.
Get off at Outram Park.
Transfer to the North East (NE) Line and take the train going to Punggol.
Alight at Little India.
Take Exit A, the farthest exit.
Walk across the small park and look for the yellow building.
That's it. The yellow building is G4 Station Backpackers' Hostel.