2011 • 7 • 30
Expensive. Ask travelers who have set foot on Singapore for adjectives that best describe the city, and "expensive" won't be absent from any list. True, many of the key attractions here can burn a hole in the pocket. Universal Studios, Gardens by the Bay, and even Marina Bay Sands viewdeck all demand a little finger from the average budget backpacker.
Fortunately, there are many places that are not tagged with a price. If you have enough for accommodation and transportation, here are seven places that allow travelers to enjoy Southeast Asia's most expensive city for FREE.
WHAT'S COVERED IN THIS GUIDE?
1. Singapore River Walk
Many of Singapore's most iconic landmarks stand right by the river. Walking from Raffles Place to Marina Bay Sands treats visitors to a chance to get up close and personal with the Merlion statue and some architectural charmers like the Fullerton Hotel, Esplanade, and the Double Helix bridge. Kill some time by the river, watch tourist boats pass by in the afternoon, and see the laser show at the Marina Bay Sands in the evening. And if you hear your tummy grumble, dig into cheap foodie favorites at Makansutra Bay or take a bite of an ice cream sandwich sold under Esplanade Bridge.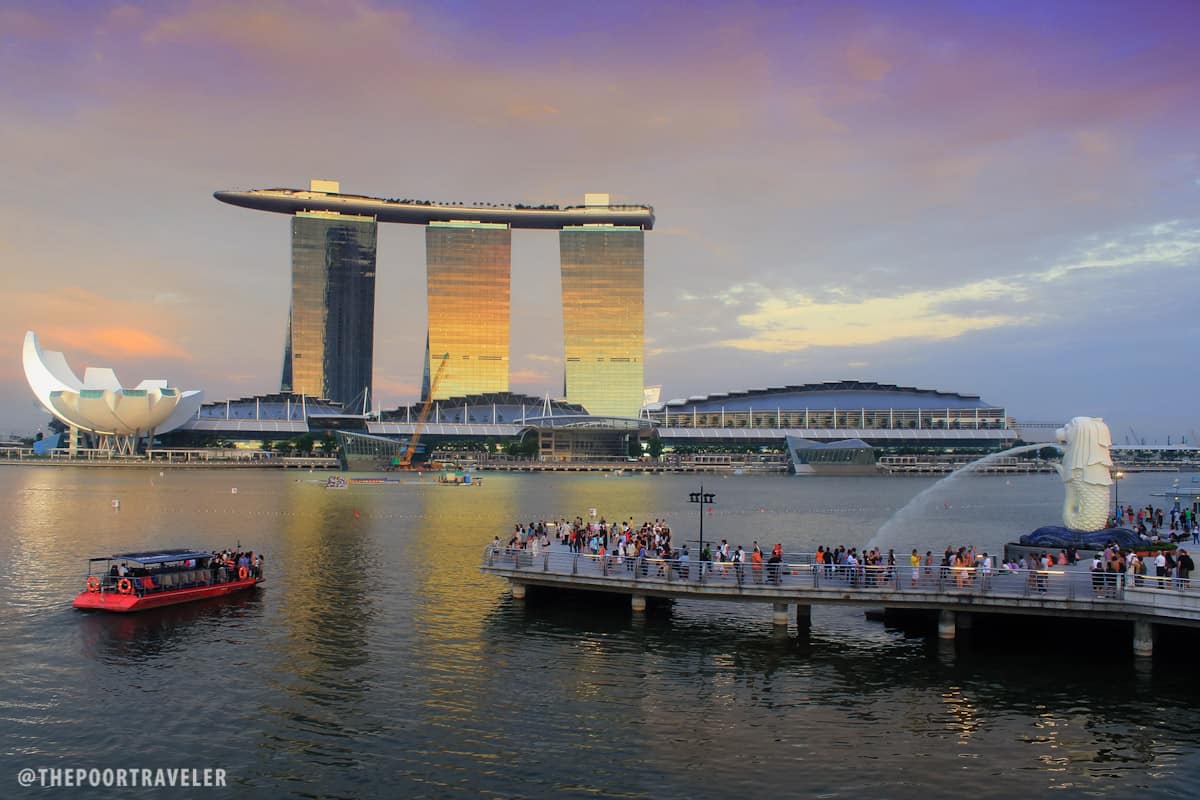 Best Time to Visit: Before sunset, so you could experience it during the day and night.
Nearest MRT Station: Raffles Place (North West Line, East West Line).
Detailed instructions: Singapore River Walking Tour
---
2. Chinatown
A walk across Chinatown is not just enjoyable, it is also quite enlightening. Begin your journey-on-foot at Telok Ayer MRT Station. Although part of Chinatown, Telok Ayer Street harbors multi-religious structures — the Thian Hock Keng Chinese temple, the Nagor Durgha Indian shrine, the Singapore Methodist Church and the Al Abrar Mosque — a testament to how this city values diversity in religion and culture. The trail ends at Temple Street, where you can find cheap souvenirs and mementos!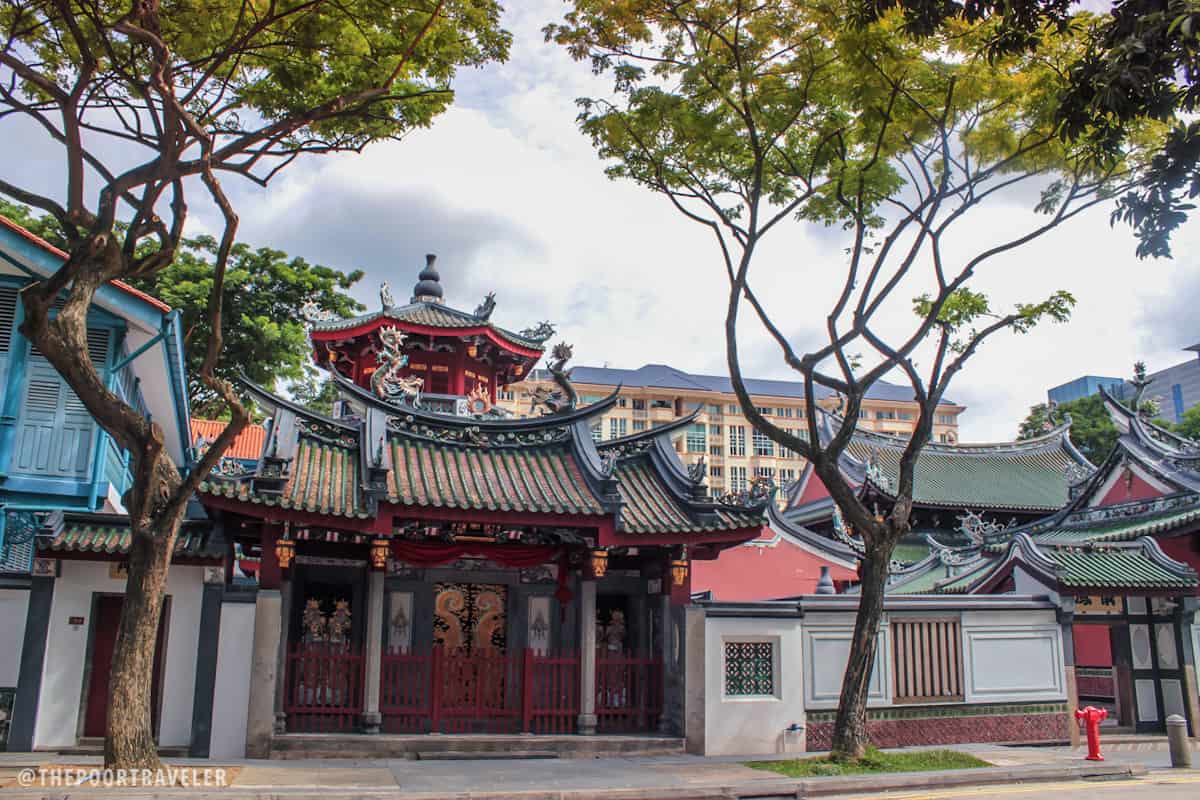 Best Time to Visit: Morning when the sun isn't that harsh
Nearest MRT Station: Telok Ayer (Downtown Line) or Chinatown (North East Line).
More info: Chinatown Heritage Walk
---
3. Little India
Just across Chinatown is Little India, an ethnic neighborhood that features the Tamil culture. Take a look inside and shop at many shops for some explosion of color! Eat at the many restaurants flanking the Serangoon Road for a taste of Indian cuisine. Gawk at the intricate design of the Sri Veeramakaliamman Temple. And if you want cheap buys, don't be shy to step into the Mustafa Centre!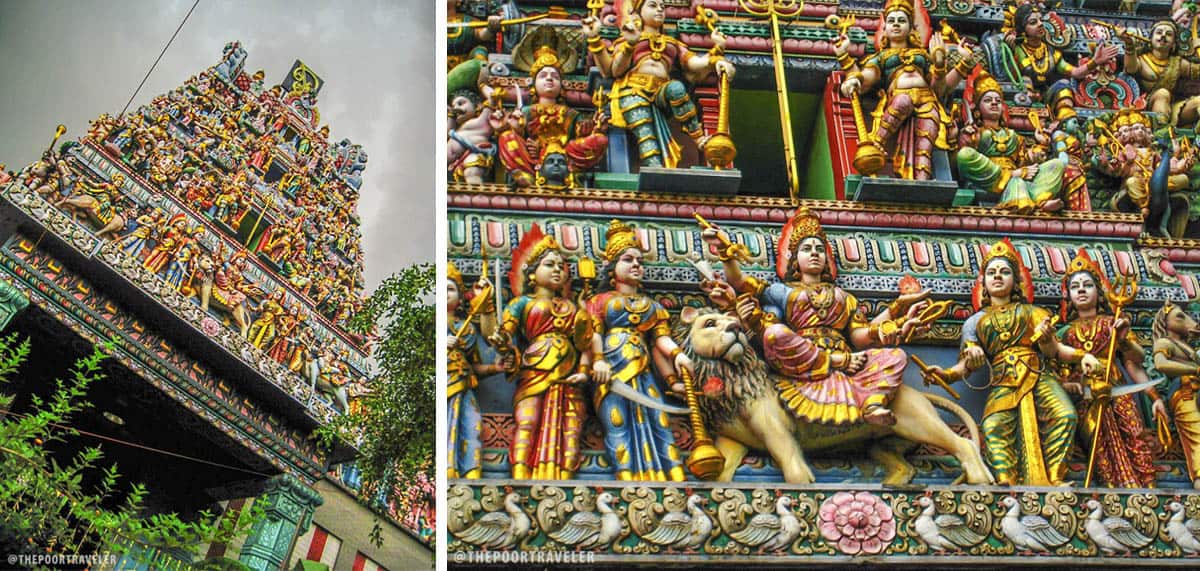 Nearest MRT Station: Little India (North East Line) or Farrer Park (North East Line)
More info: Little India
---
4. Gardens by the Bay Supertree Grove
Time to hug a tree! Well, not really hug, but you know what I mean.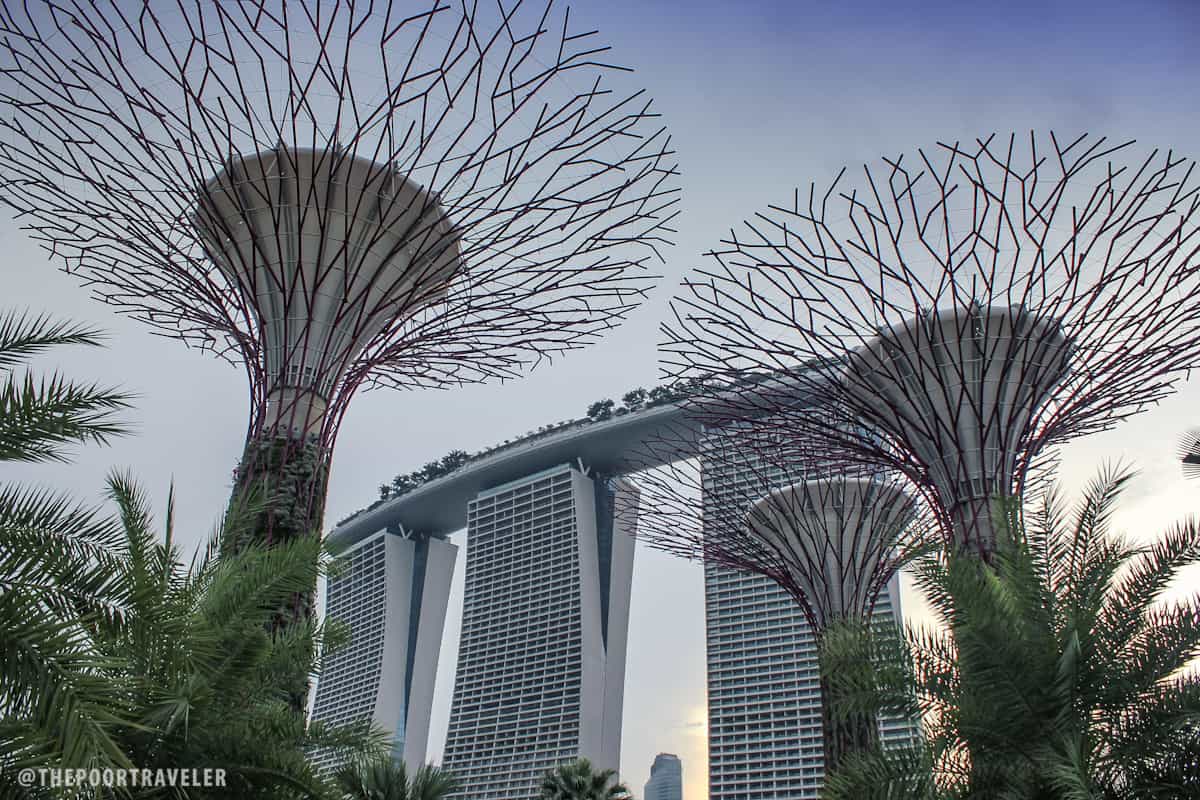 While the domed conservatories of Gardens By the Bay require an entrance fee, its outdoor areas remain open to the public for no charge. The Supertree Grove, in particular, is worth a visit. Take a relaxing stroll around these giant trees, rising to up to 16 stories, and hang out at the Supertree-top bistro for a gorgeous panoramic view of the site.
Opening Hours: 5am-2am, best experienced at night
Nearest MRT Station: Bayfront (Circle Line)
---
5. Singapore Botanic Gardens
This 74-hectare botanical garden is being considered for a UNESCO World Heritage Site recognition; it's application was submitted in December 2012. The top attraction here — the National Orchid Garden, which houses over 1000 species of orchids — collects a SGD5 admission fee, but the rest is accessible for free. Explore many of its other zones including the Evolution and Ginger Gardens for a refreshing time with our chlorophyll-colored friends!
Opening Hours: 5am-12mn
Nearest MRT Station: Botanic Gardens (Circle Line)
---
6. Southern Ridges Trail
Nature's not lost in Singapore. Covering 10km of verdant landscape, the Southern Ridges is an outdoor experience not to be missed by nature-lovers. The site connects Labrador Nature Reserve, Kent Ridge Park, HortPark, Telok Blangah Hill Park, and Mount Faber Park. Conquer the Henderson Waves, the highest pedestrian walkway in Singapore (at 36m) that mesmerizes with its "series of undulating curved ribs". Or, follow the Canopy and Forest walking trails for better appreciation of the flora and fauna that have found home here.
Guided tours are available for a fee. Otherwise, you can save that money for a meal.
Nearest MRT Station: Harbourfront (North East, Circle) or Labrador (Circle Line)
---
7. MacRitchie Forest Trails
At the heart of the 2000-hectare Central Catchment Nature Reserve lies the MacRitchie Reservoir. Completed in 1868, it is Singapore's first reservoir. Boardwalks snake around it and through the surrounding forest, ushering visitors to get to know the city's more natural side. The 250m TreeTop Walk provides a little bit of adrenaline rush while enabling visitors to catch bird's eye view of the lush forest. Prep a good pair of shoes because there will be a lot of walking! Guides are ideal, but you can manage on your own since there are plenty of signs.
Opening Hours: 6:30am-6pm
Nearest MRT Station: Marymount (Circle Line)
---
Top Budget Hotels and Hostels in Singapore
As ranked by Agoda reviewers.