When it comes to stopovers, I can't think of any destination more ideal than Singapore.
Every time we're planning a trip to Europe or Australia and we can't find an affordable direct flight, we always try to find one that makes a connection in Singapore. In fact, all our layovers in our past three trips to Europe have all been at Changi Airport. Of course, Singapore is a destination in its own right, but it also makes for one of the best stopovers in the world.
For starters, it is home to, without any doubt, the best airport in the world, brimming with facilities that make even the most uneventful layover not just comfortable but unforgettable. The city state is also pretty small, which makes most of its attractions easily accessible from the airport. Whether you're spending a few hours or a few nights, you'll effortlessly find something to enjoy.
If you're planning on making a layover or a stopover in Singapore, here are some tips on how to make your stay a pleasant and affordable one.
WHAT'S COVERED IN THIS GUIDE?
1. Finding cheap flights with Value Alliance
First things first: flights.
One thing I've been thankful for about being based in Southeast Asia is our great selection of low-cost carriers. It's easy to find cheap short-haul or medium-haul flights. But for long-haul flights, if you want to keep the costs down, you will need to make a connection somewhere.
Fortunately, there's now Value Alliance, an alliance of budget-friendly airlines — Cebu Pacific Air, CebGo, Jeju Air, Nok Air, NokScoot, and Scoot — which will allow you to book both legs of the journey on just one website.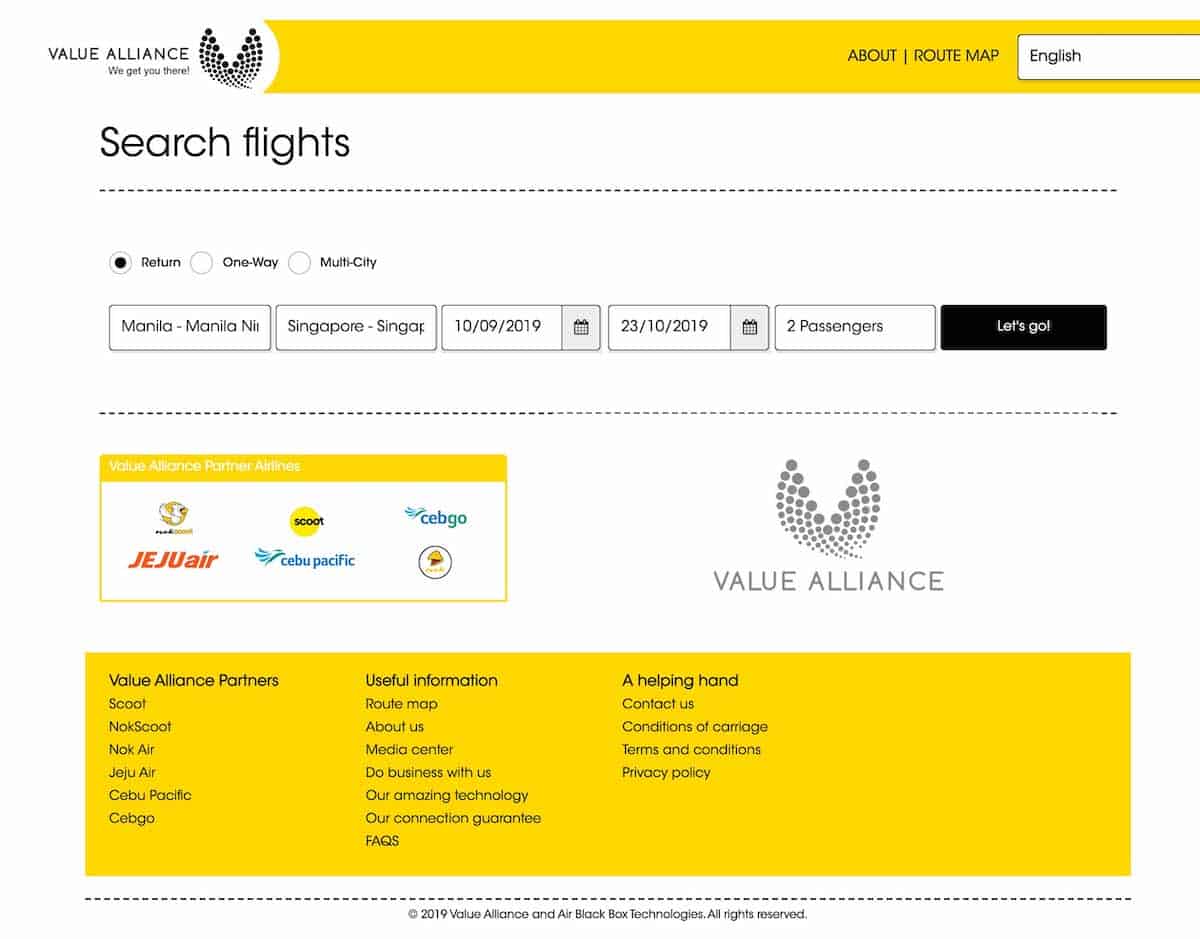 Scoot is the only budget airline that directly connects Singapore to Athens or Berlin. If you want to fly to Europe, you can search Value Alliance for cheap flights including a connecting flight to Singapore! Scoot also flies to many destinations in Australia and across Asia.
---
2. Changi Airport Attractions
If you're on a layover for only a few hours, you can easily kill time without going out of the airport. I mean, the Singapore Changi Airport isn't the world's best airport for no reason! From its wide array of shops to a delicious selection of restaurants, you'll find a lot of things to keep you busy. Get comfy in one of its lounges or play Xbox Kinect or one of their Arcade machines at the Entertainment Deck at Terminal 2.
You can also catch a movie for FREE at the airport's 24-hour movie theaters! Check the screening schedule here.
If you want a full rejuvenation after your flight, you can even get a shower or a body massage, nail care and other spa services for a fee. If you don't want to spend, you'll find FREE massage chairs scattered around the terminal. There's even a swimming pool with jacuzzi at Terminal 1!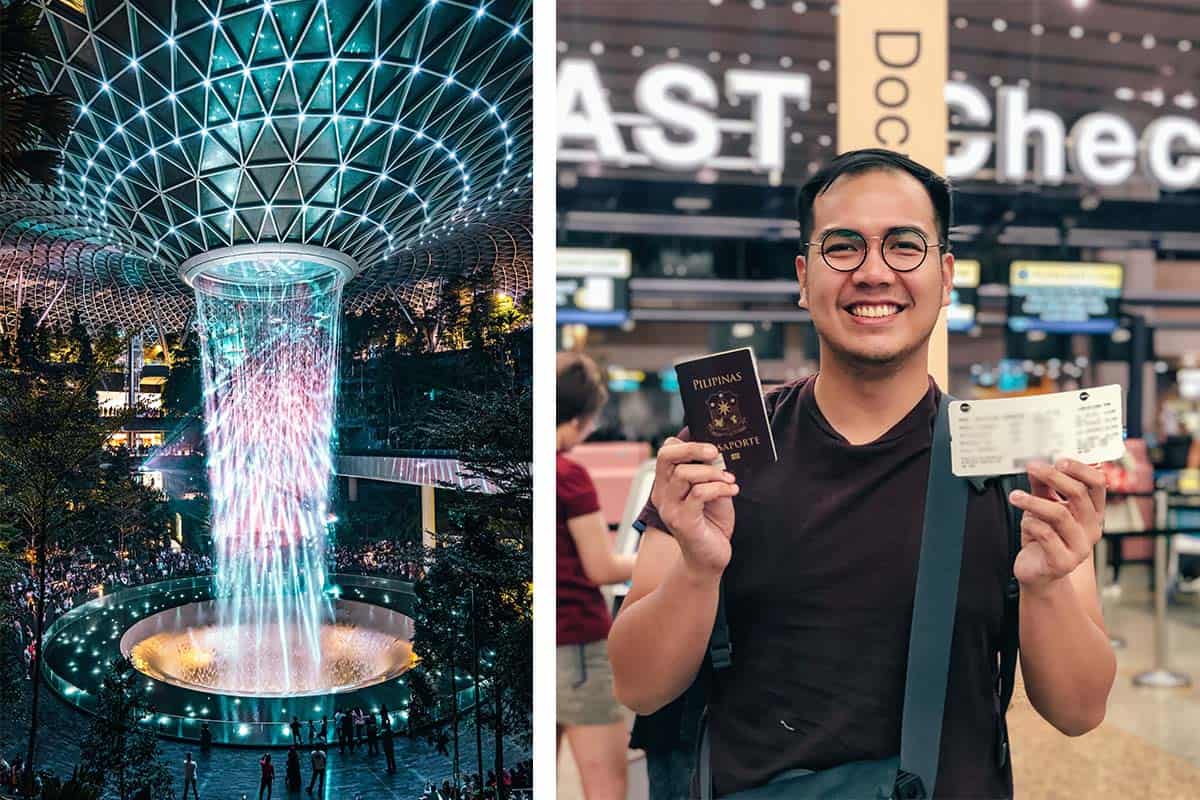 But the jewel of the airport these days is recently unveiled Rain Vortex. At 40 meters tall, it is the largest indoor waterfall in the world. It's located at Jewel Changi, attached to the Terminal 1 building, but easily accessible on foot from Terminal 2 or 3.
If you're at the airport in the evening, you can catch the Light and Sound Show which happens every hour from 7:30pm until 12:30am.
---
3. Free Singapore Tour from the Airport
If you have at least 5 and a half hours, you can also join a FREE SINGAPORE TOUR! Choose between a heritage tour, which will take you to the cultural districts, and a city sights tour, which showcases the city's modern wonders! The vehicle will pass through or pass by most places and will stop only at a couple of attractions. Here are the itineraries: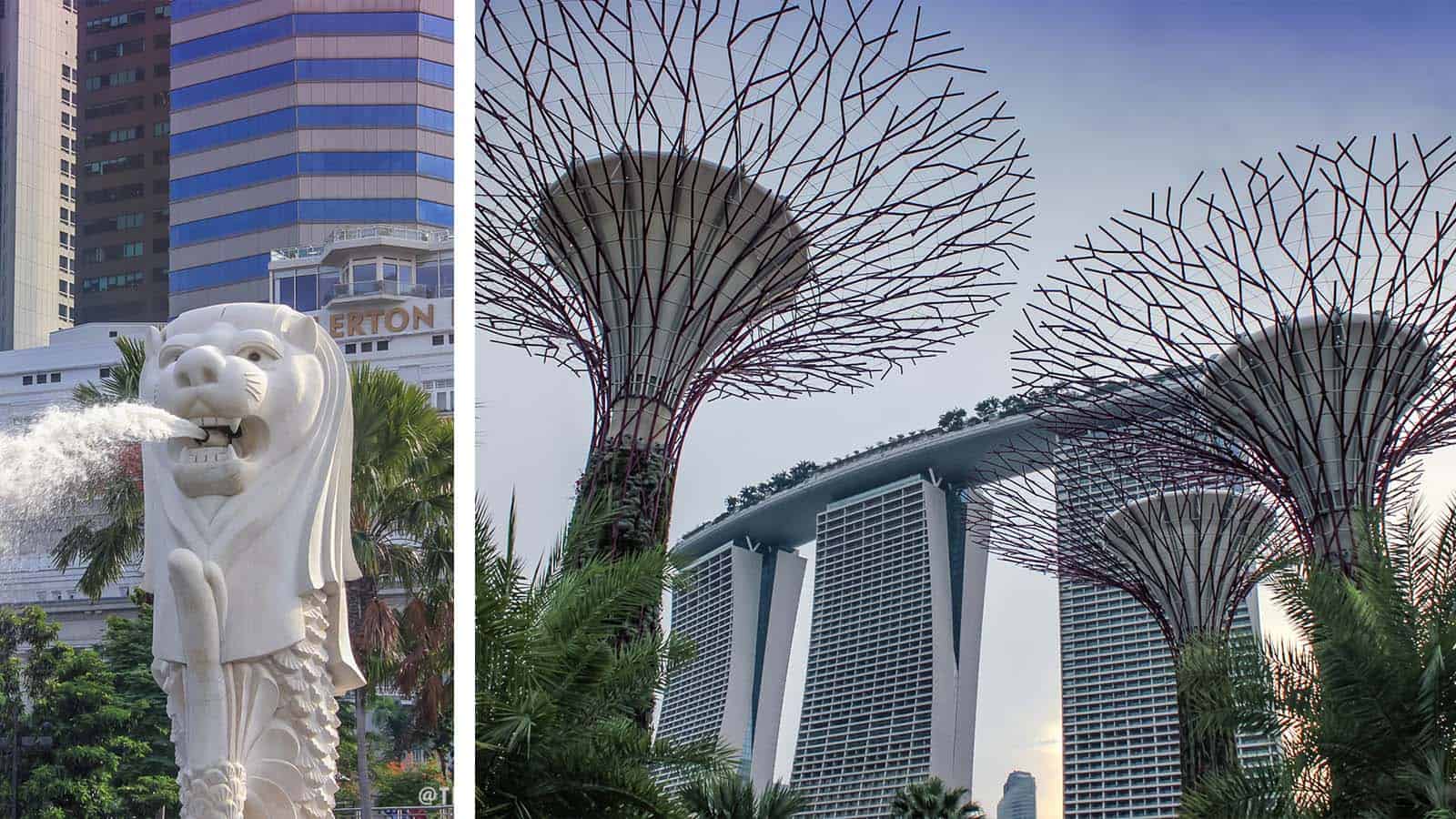 CITY TOUR
Frequency: 5 times daily
Duration: 2.5 hours
Singapore Flyer
Esplanade – Theatres on the Bay
Marina Bay
Merlion Park (20-minute stop)
Marina Bay Sands
Gardens by the Bay (30-minute stop)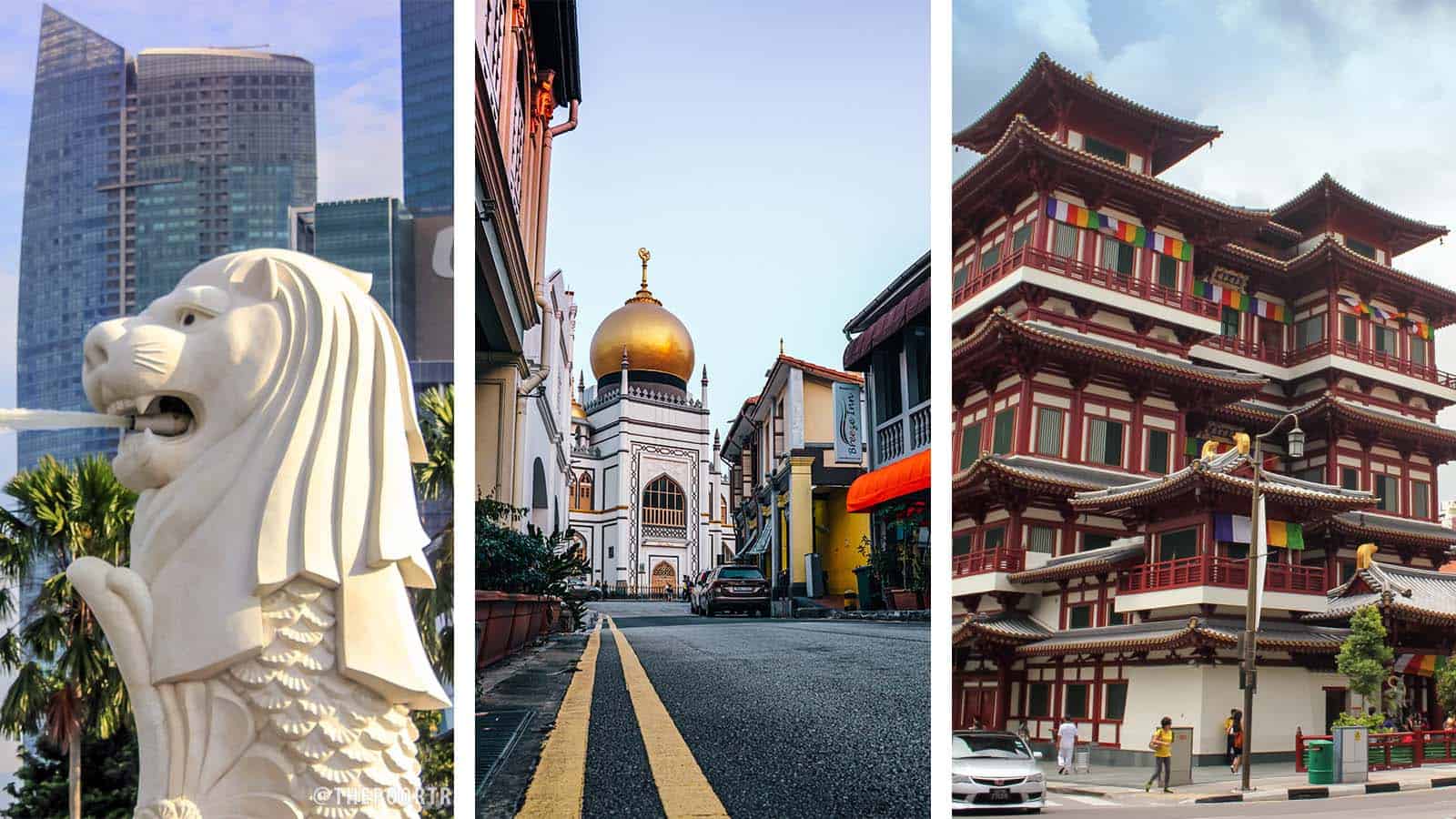 HERITAGE TOUR
Frequency: 5 times daily
Duration: 2.5 hours
Colonial district
Central business district
Merlion Park (20-minute stop)
Chinatown
Little India
Kampong Glam (20-minute stop)
To join the tour, you need to sign up first at the registration booths WITHIN THE TRANSIT AREA. Do not clear the Immigration yet! Here are the locations of the registration booths:
Terminal 2: Between Transfer Lounge F and Skytrain to Terminal 3 on Level 2, Transit Area.
Terminal 3: Near Transfer Lounge A and Gates A1-A8 on Level 2, Transit Area
Other Terminals: Board the SkyTrain within the Transit Area and register at Terminal 3 instead.
Make sure you have your passport, boarding passes and visa (if applicable). Filipinos don't need visa for this.
---
4. Changi Stopovers: Hotel + Transfer + SIM Package
Did you know that you can book a hotel + transfer + SIM Card package with Changi Stopovers? If you don't want to deal with taking care of these individually, you can book a package prior to your trip for as low as SGD 63.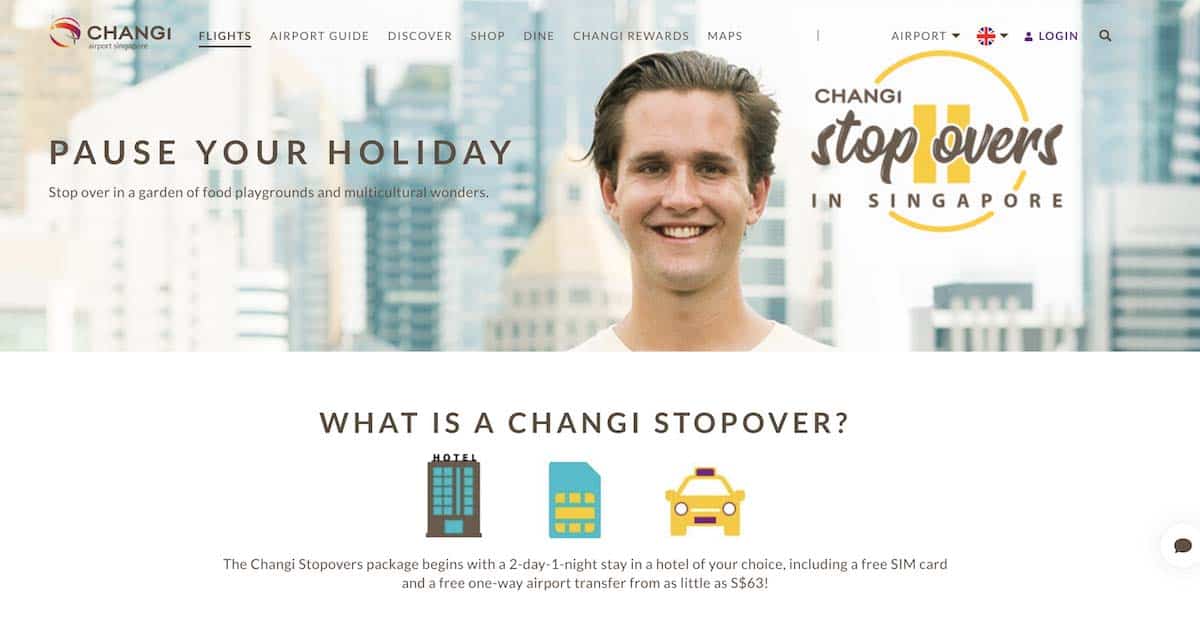 If you want to spend at least one night in the city, go ahead and book a hotel or hostel. But with Changi Stopovers, it comes with a transfer and a SIM that you can redeem at the airport. The redemption instructions will be sent to you by email after booking.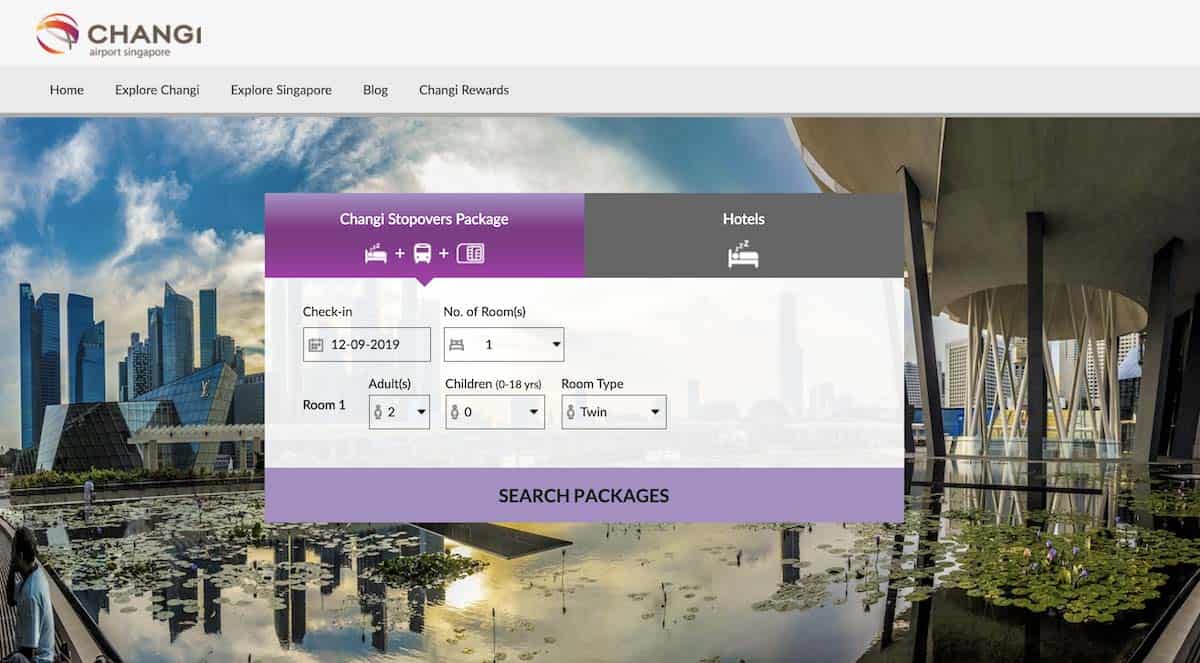 Upon arrival, the first thing you should do is claim the SIM card at the specified booth. Once you have the SIM, proceed to the Ground Transport Concierge for your transfer. The staff will give you a ticket, and a shuttle service will arrive shortly to pick you up and take you straight to your hotel.
But consider the location. Since you'll only be in Singapore for a stopover, you don't want to spend the little time you have in transit. If Chinatown is what you want to explore, you'll find plenty of options there. If it's Kampong Glam that you want to see more of, choose a property within or just around the area. Hotel Boss, for example, is just a short walk away from Kampong Glam or even Bugis area.
✅ For more information, check out the Changi Stopovers website!
---
5. Singapore Layover Itineraries
It's difficult to provide sample itineraries because flight schedules vary. Of course, what you can do in a day depends on how much time you have and what time your flight is scheduled. But here are some attractions that you may check out.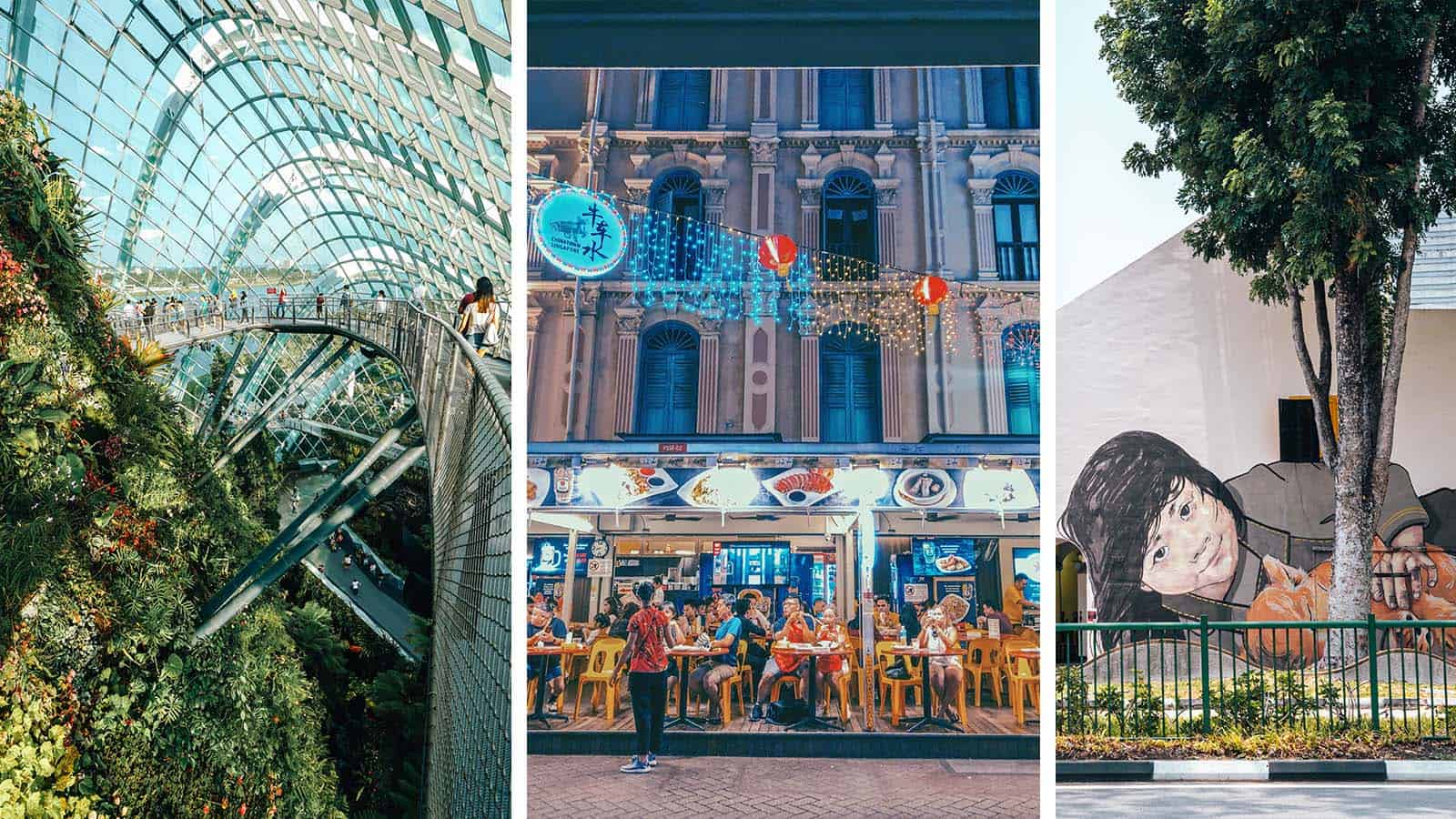 Chinatown. Singapore's Chinatown boasts multi-religious buildings, and if your stay is in the daytime, you can even enter some of them. From the airport, just take the MRT to Chinatown or Telok Ayer Station. More details here: Chinatown Heritage Walk.
Singapore River Walk. You can walk from Raffles Place to the Merlion Park to Esplanade to the Marina Bay Sands and Gardens by the Bay. I've prepared a more detailed post including walking directions and photos here: DIY Singapore River Walk.
Gardens by the Bay. It has three main areas: the Flower Dome, the Cloud Forest, and the Supertree Grove with the 16-story manmade trees.
Marina Bay Sands Skypark. Even if you're not spending a night at the Marina Bay Sands, you can still access its Skypark and Observation Deck for a fantastic unobstructed view of the city.
Kampong Glam. It is the oldest urban quarter in the city and was allocated to the Malay and Arab communities back in the day. There's a lot of cultural sites to see here including the charming graffiti, Arab Street, and the Sultan Mosque. It is also located next to Bugis, a well-known shopping area.
Universal Studios Singapore. Southeast Asia's first movie theme park, USS can easily eat up an entire day. It is located on Sentosa Island.
Sentosa. This resort island bursts with exciting adventures for the entire family including the Luge, Tiger Sky Tower, Sentosa Merlion, and Cable Car. Careful though, because you might forget to watch the time when you're here!
But supposing you have a full day, you can also combine these if you have more time. If possible, pick attractions that are close to each other or are on the same MRT line. Here are some recommendations:
Chinatown + Merlion Park + Esplanade
Gardens by the Bay + Marina Bay Sands Skypark
Universal Studios Singapore + Sentosa
Kampong Glam + Bugis + Chinatown
I recommend just pushing one or two and spending more time per stop. Since you're on a layover, you probably want to take it slow and not burn all your energy immediately.
We'll be creating more posts about layovers or stopovers in Singapore, so be sure to check back in the future!
---
This post is brought to you by Value Alliance.
2️⃣0️⃣1️⃣9️⃣ • 9️⃣ • 1️⃣0️⃣
---