Camiguin is the second smallest province in the Philippines (next only to Batanes). Touted as the Island Born of Fire, Camiguin is home to not one but SEVEN volcanoes, including Mt. Hibok-hibok and Mt. Vulcan, often referred to as the Old Volcano. These fiery and dangerous wonders have constantly and continually molded the physical features of the island and shaped the culture of its people, giving this paradise an tourism atmosphere that is one of a kind. Here are 10 activities that you will surely enjoy in this fierce yet peaceful Northern Mindanao destination.
WHAT'S COVERED IN THIS GUIDE?
1. Embrace the sun at White Island.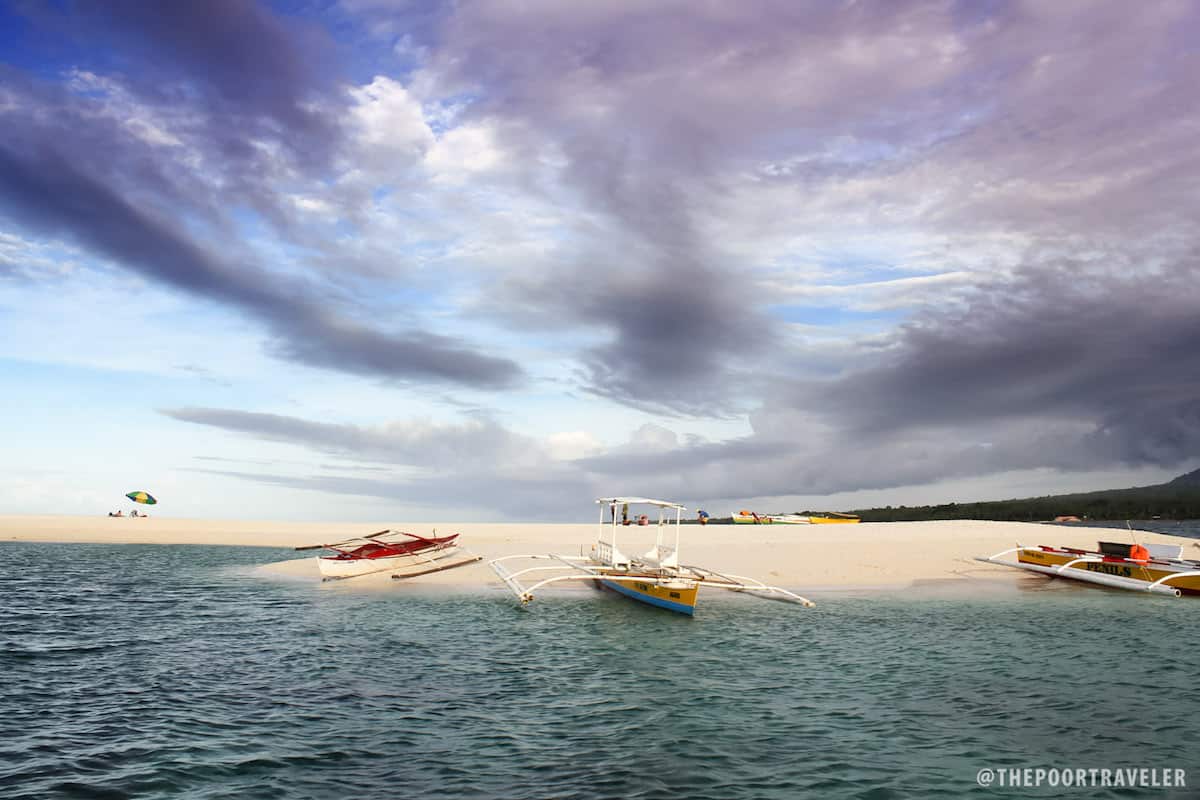 Locals know it as Medan Island, but it is also called White Island, especially by tourists. An uninhabited sandbar, it is a naked island with no manmade structures, no trees, only powdery white sand! Its shape changes depending on the tides, but it's easy to spot this: a glistening white bend just 10 minutes from the coast of Mambajao.
2. Enjoy beach life at Mantigue Island Nature Park.
Mantigue Island is not as well known as White Island, but it has more to offer. It has a rich marine protected area and a trail across a dense forest that will definitely please both canopy-lover and the nemo-finder in you. Glazing the coast is fine sand for a day filled with swimming and sun-worship!
3. Hike to the Old Volcano (Mt. Vulcan).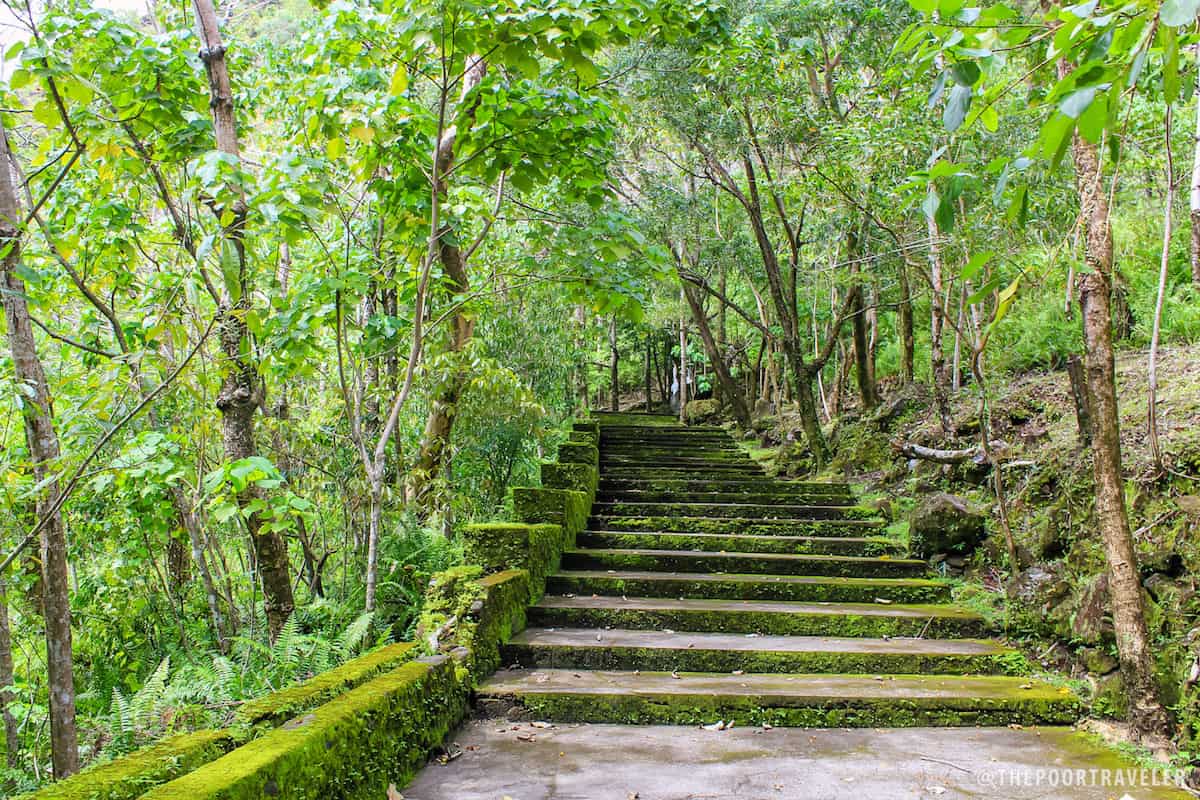 The slope of Mount Vulcan gets filled with prayers especially during Holy Week when the Panaad Festival happens. Devotees and tourists alike climb a series of steps which eventually becomes a mildly difficult hike. Along the way are statues depicting the 14 Stations of the Cross.
4. Conquer Mt. Hibok-hibok.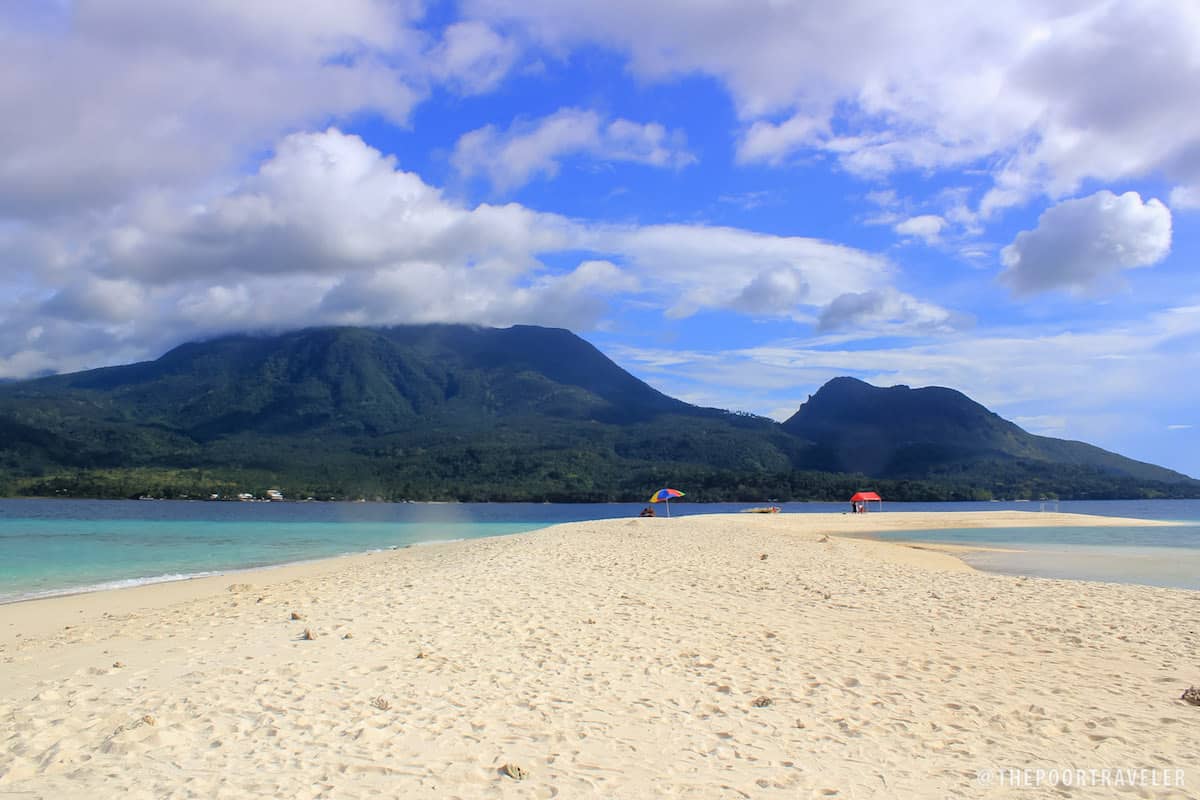 If you want to indulge your more adventurous side, Camiguin will not let you down. Rising 1,332 meters above sea level, Mt. Hibok-hibok is the island's most prominent feature. Trekking to the summit means getting acquainted with some of the mountain's flora and fauna and being blown away by a magnificent view of its crater lake.
5. Be awed by underwater tombs at Sunken Cemetery.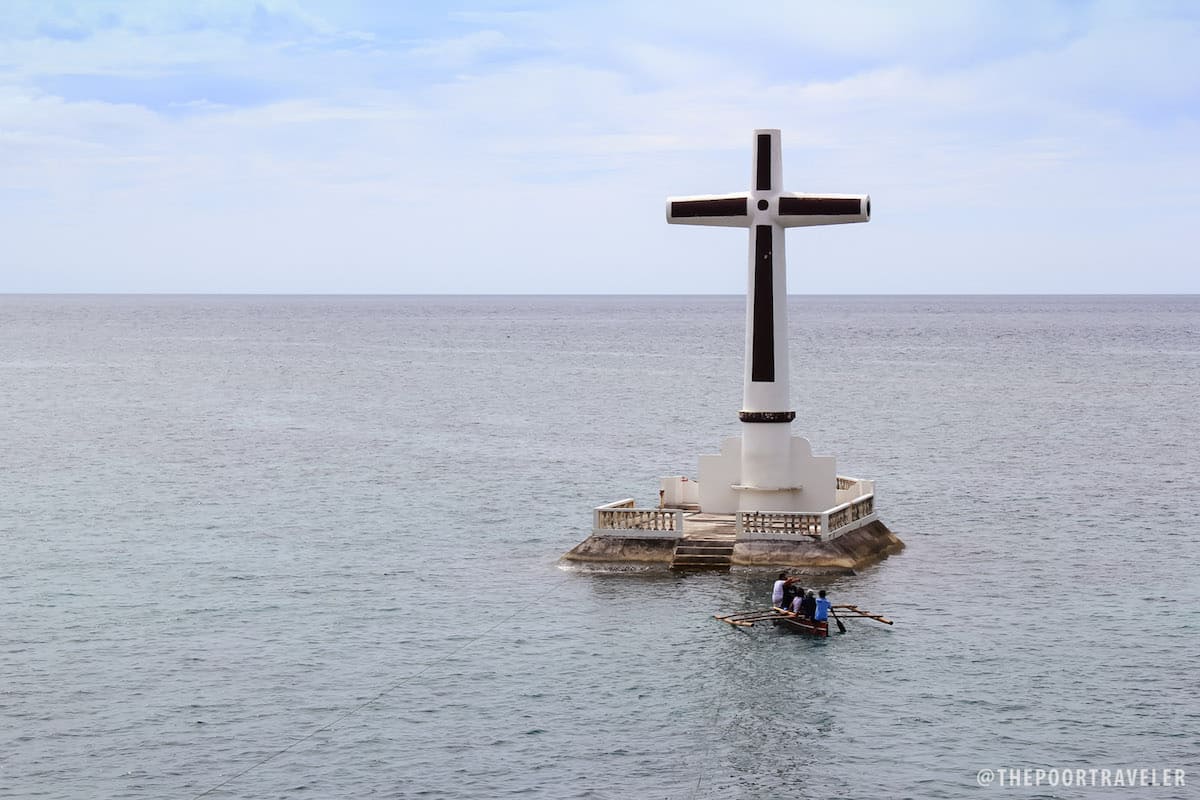 In 1948 and 1953, Mt. Vulcan erupted and sent the island capital's cemetery into the sea. Today, it lies 20 feet below the surface. Corals has grown on and around tombstones and marine life has flourished, making it a unique and extraordinary diving destination.
6. Dive and see a trove of marine treasure at Jicdup and Burias Shoals.
If submerged graves aren't your cup of tea, the island's surfs keep more treasure. Jicdup and Burias Shoals are just two of the dive spots dotting Camiguin waters. Both areas are home to incredible marine life forms that include schools of jacks, tuna, and barracuda.
7. Chase waterfalls!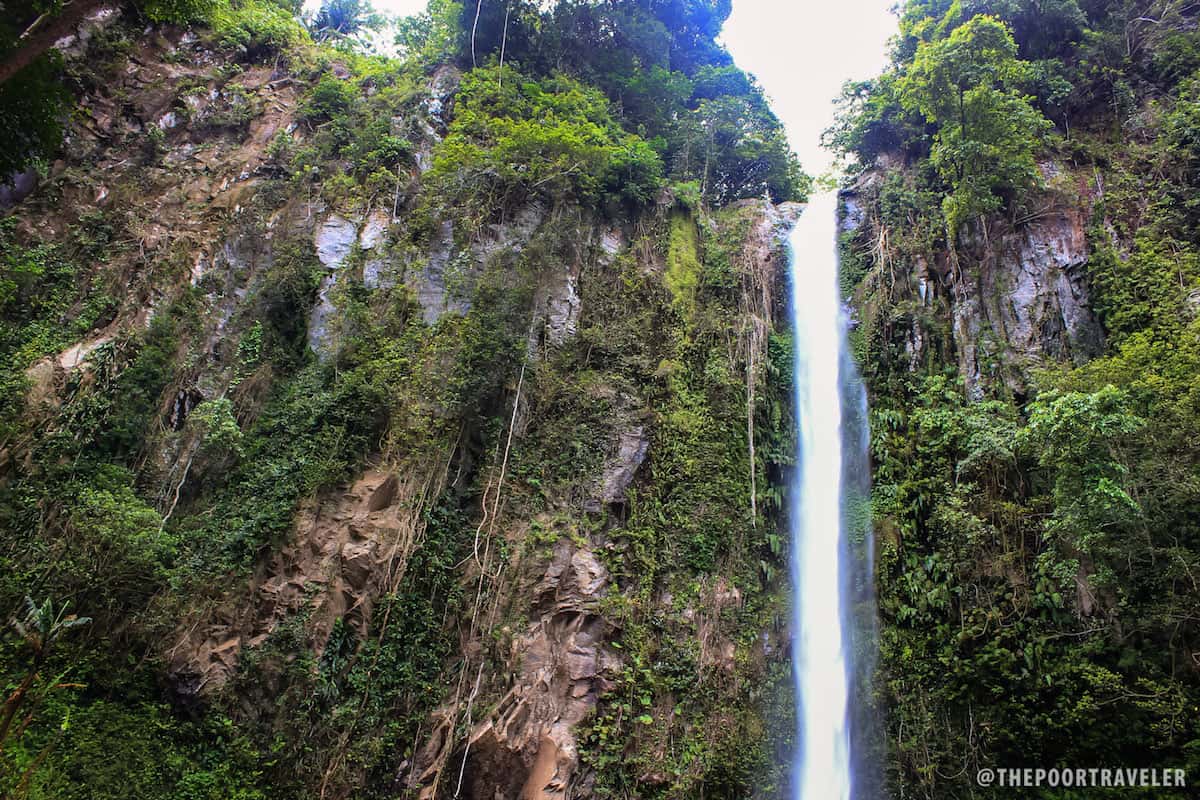 Fog and rain are not stranger to the the island's many peaks. All that water has to come down, and they do in the form of splashy columns that plunge into natural pools. Camiguin has a number of waterfalls, but the most popular is the 250-foot Katibawasan at the base of Mt. Timpoong. Other cascades include Binangawan and Tuasan Falls.
8. Go spring hopping: Hot, cold, and soda!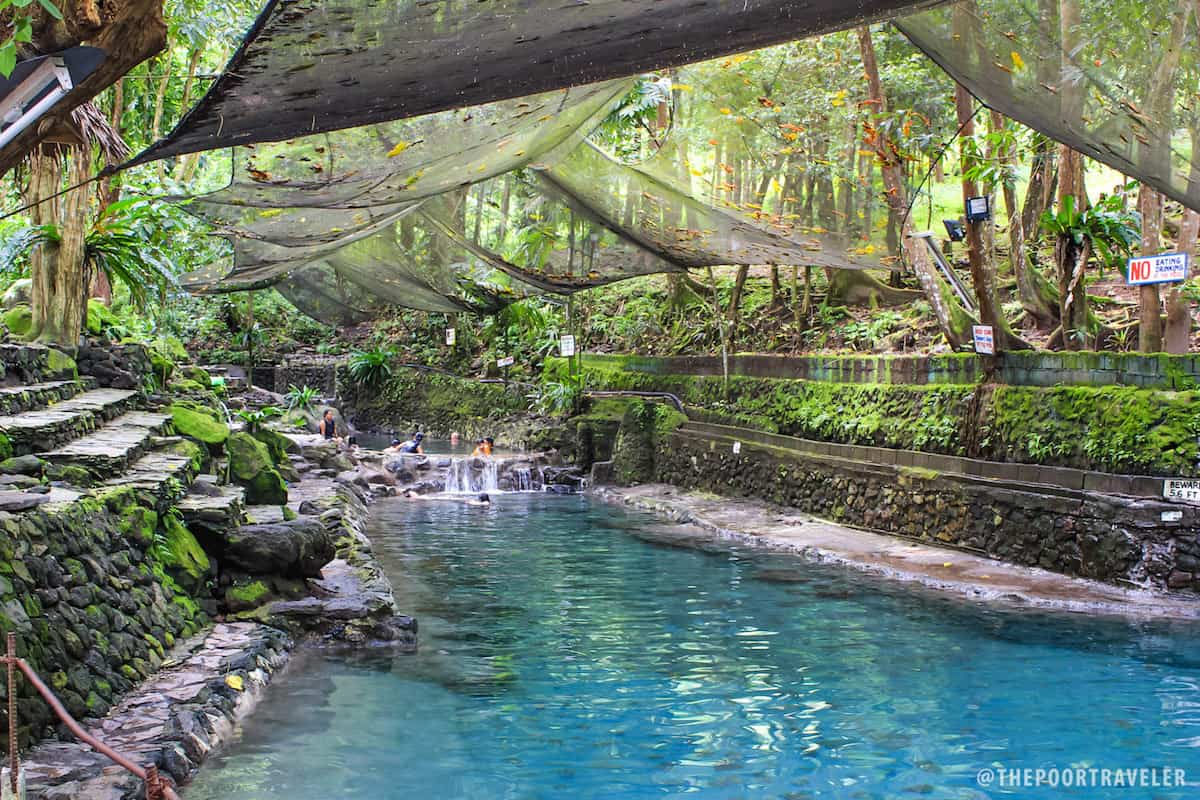 Powered by volcanic activities underneath, Camiguin's many hot spring resorts are perfect for those who have been longing for some peace and quiet as the water is sure to relax the body and rejuvenate energy. The most well-known is Ardent Hibok-Hibok Spring Resort, but Sto. Nino Cold Spring and Bura Soda Pool are also worth a visit!
9. See the Guiob Church Ruins.
Sometimes called the Old Church Ruins, the Guiob Church Ruins was what was left from the old church and convent of the island's Spanish era capital called Cotta Bato. It was constructed in the 16th century but it met its destruction a century later. On May 13, 1871, an earthquake leveled the town and then Mt. Vulcan wiped out what was left of it. Today, only the walls of the old church, bell tower, and convent remain standing. And oh, the century-old tree survived it too!
10. Celebrate with the locals during Lanzones Festival.
If your visit falls in the third week of October, make sure you join the Lanzones Festival, a thanksgiving celebration of the bountiful harvest. Of all the provinces, Camiguin is known to produce the sweetest lanzones (Lansium domesticum). The four-day event features street dancing, parades, and a trade fair.
---
Top Resorts and Hotels in Camiguin
Based on Agoda review scores.