It was love at first sight. That's exactly how I felt when I first laid eyes on Casa de Segunda, also known as Luz-Katigbak Ancestral House. From the balcony overlooking the garden, I could see the many interesting shapes and patterns around the place. It was my first time here. While I had been to many of Lipa's tourist destinations before, I had no idea that this place existed prior to this trip. I learned about it while preparing for this tour. We struggled to find it but we did not give up on our search. And boy was I grateful. It was a place to fall in love with.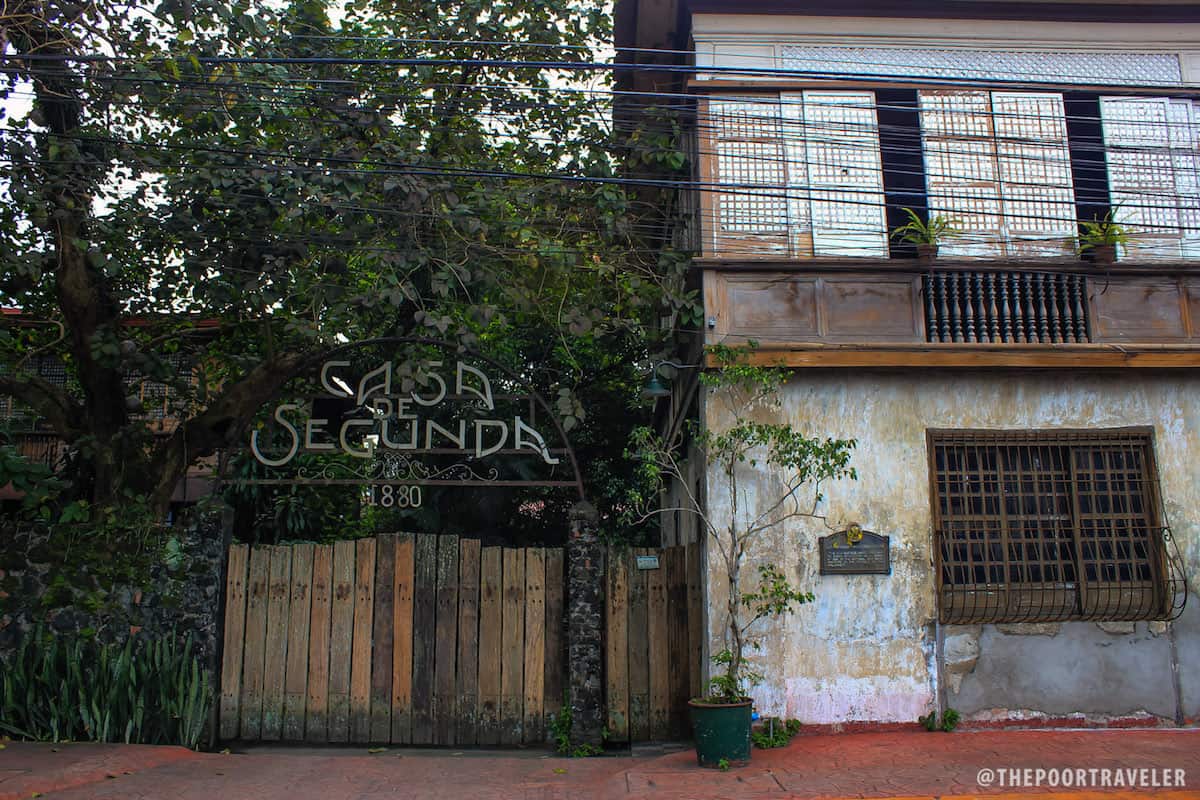 WHAT'S COVERED IN THIS GUIDE?
Jose Rizal's First Love
The ancestral house of the Luz-Katigbak family, Casa de Segunda is named after Segunda Solis Katigbak, widely regarded as the first love of national hero Jose Rizal.
Born to Don Norberto Kalaw Katigbak, the gobernadorcillo from 1862-83, and Dona Justa Metra Solis, Segunda grew up in a prominent family and was sent to Manila to study. She attended Colegio de la Concordia in Sta. Ana, Manila, where she became classmates with Dona Olympia Rizal. At a party to which she was invited, Segunda met Jose Rizal, who was easily smitten. Swooning over her, Jose sent her poems, sketches and flowers. She was only fourteen years old at the time.
In one of Rizal's biographies, Rizal was quoted saying that although Segunda was not the most beautiful woman he had seen, she was definitely the most alluring and beguiling. He was saddened, however, that she was set to get married to a relative — Manuel Metra Luz, who also came from a prominent family in Lipa.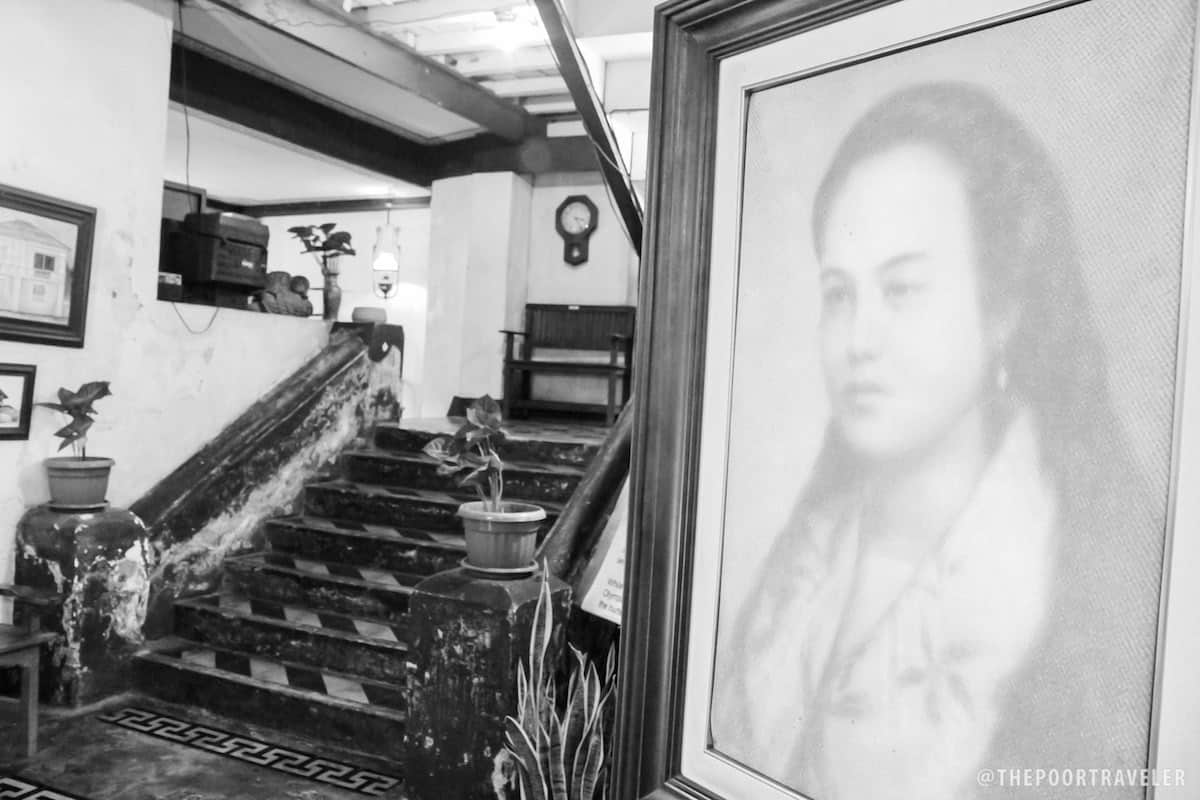 It was Ms.Lilet Malabanan, granddaughter of Segunda (or Lola Unday, as she calls her) and the site's tour guide, who accommodated us and showed us around. When asked why Lola Unday and Jose Rizal didn't become an item, she said that the parents didn't like Rizal because the family really wanted her to marry somebody from Lipa, too, and Rizal was from Calamba, Laguna. Segunda married Manuel, or Lolo Uwel, in 1886 when she was just 16. It was all good, though, because Lolo Uwel came from a good family — poets and scholars. They had nine children.
Casa de Segunda
The house boasts a Spanish architecture but still retains a very tropical atmosphere. Its stonework and patterns add character to what could have been a typical Spanish-age "bahay na bato." My eyes feasted on so many patters scattered around the house. From the diamond-tiled floor to the intricately painted ceiling, the house is just filled with little joys.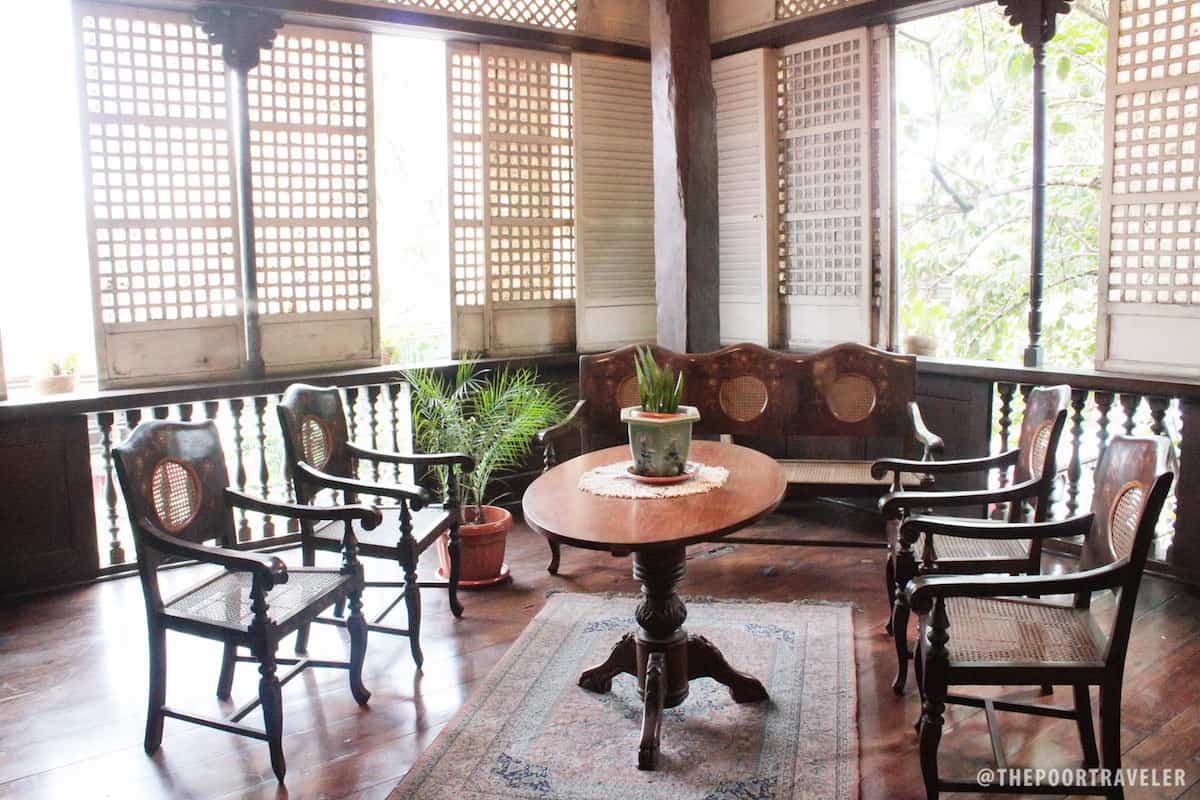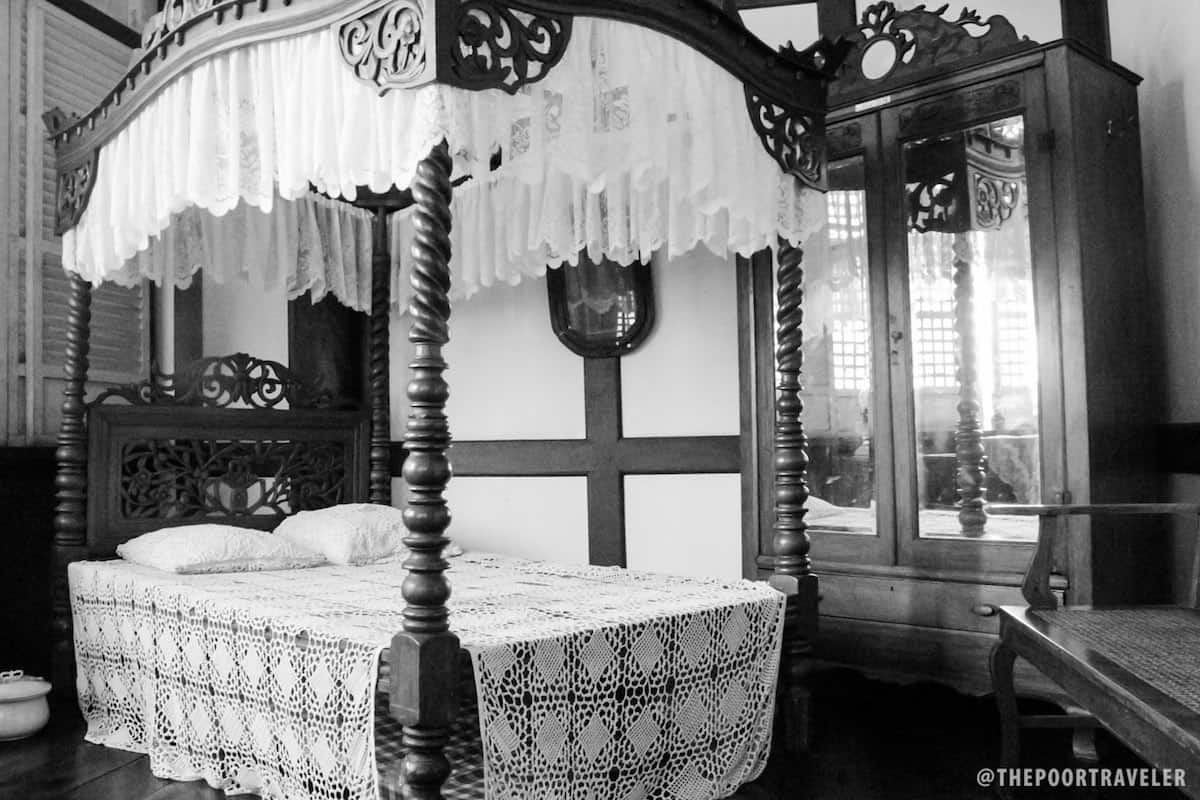 It makes me wonder how elegant and beautiful it must have appeared a century ago. Given that the house was damaged during World War II in 1942, a lot must have been changed here. (Lipa was one of the most heavily destroyed cities after the war and many of the old houses were burned down.) In fact, the house was remodeled in 1956 by Paz Luz Dimayuga, one of Segunda's daughter. In 1996, however, the house and its garden were restored by Paz's grandchildren, who all grew up here.
Casa de Segunda also houses several items that give us a good look at not only the family history of the Luz-Katigbak but also the lifestyle of many prominent families in Batangas. Some old clothes are on display inside. The beds, altar, sala sets, and other household items are well-preserved inside. There were also some reading materials about the family at the living area that visitors can browse.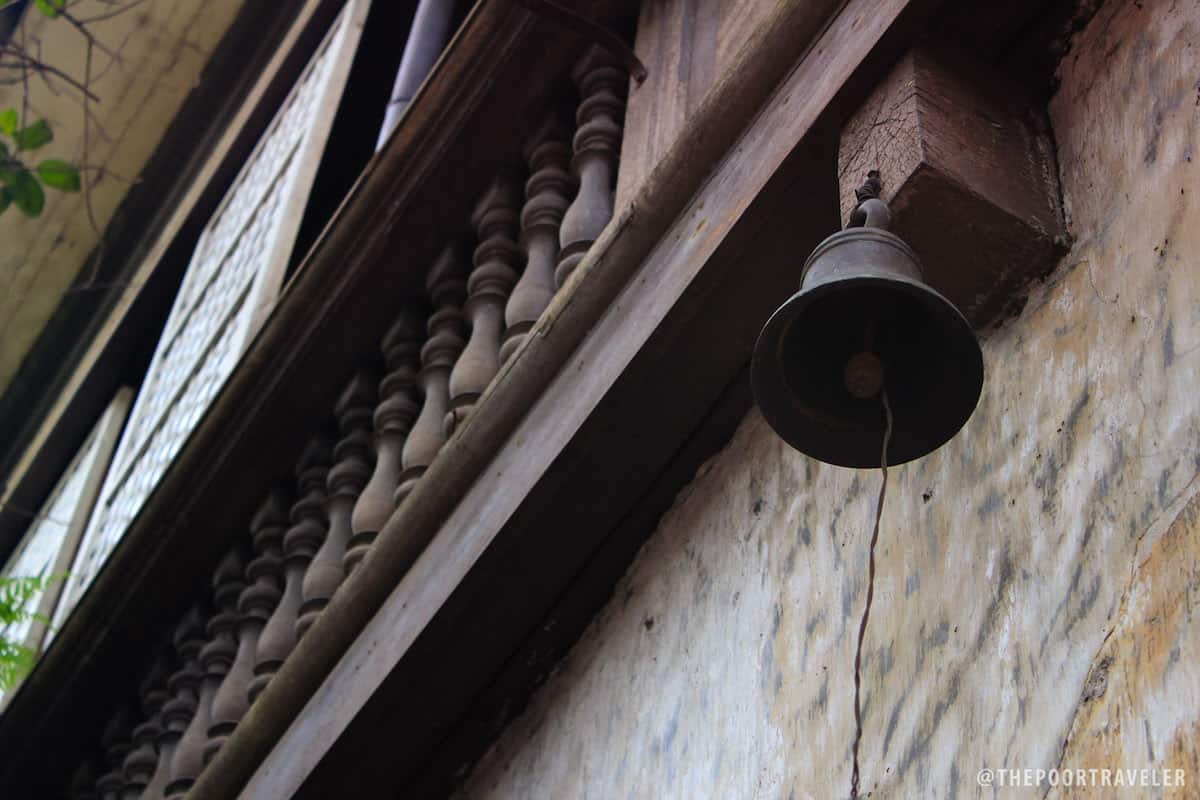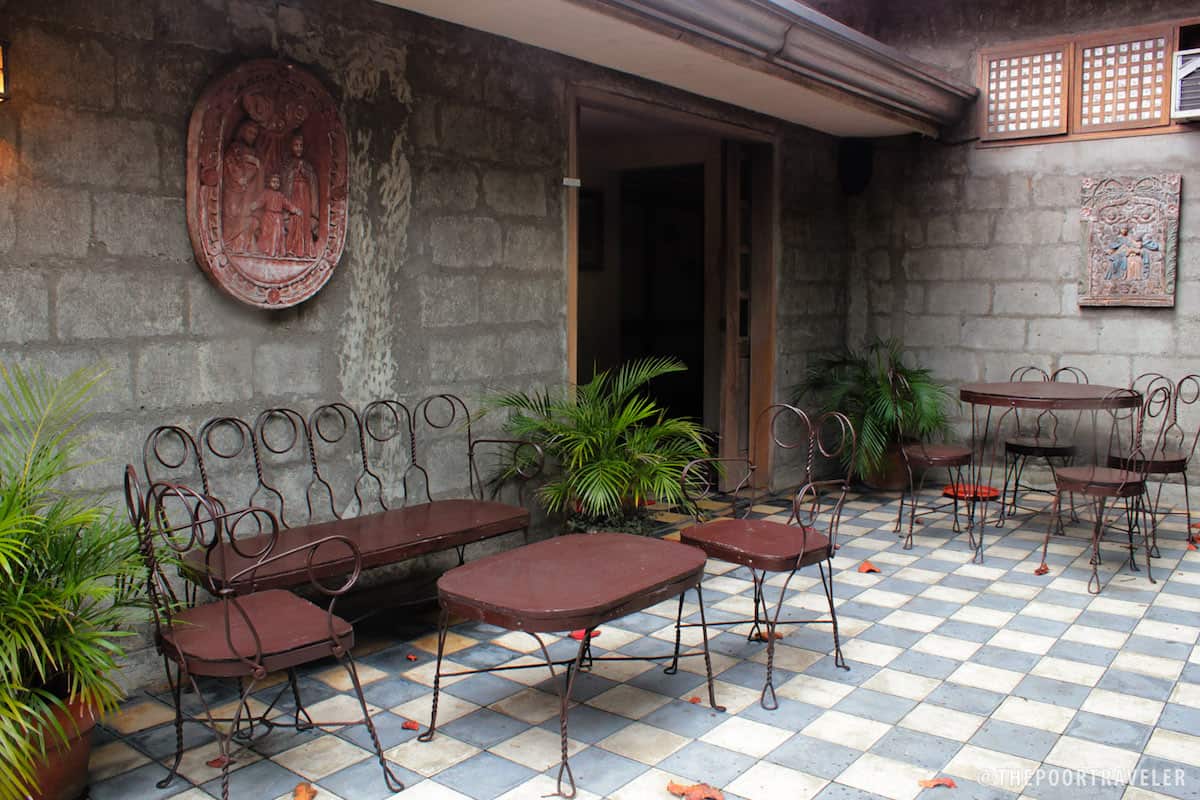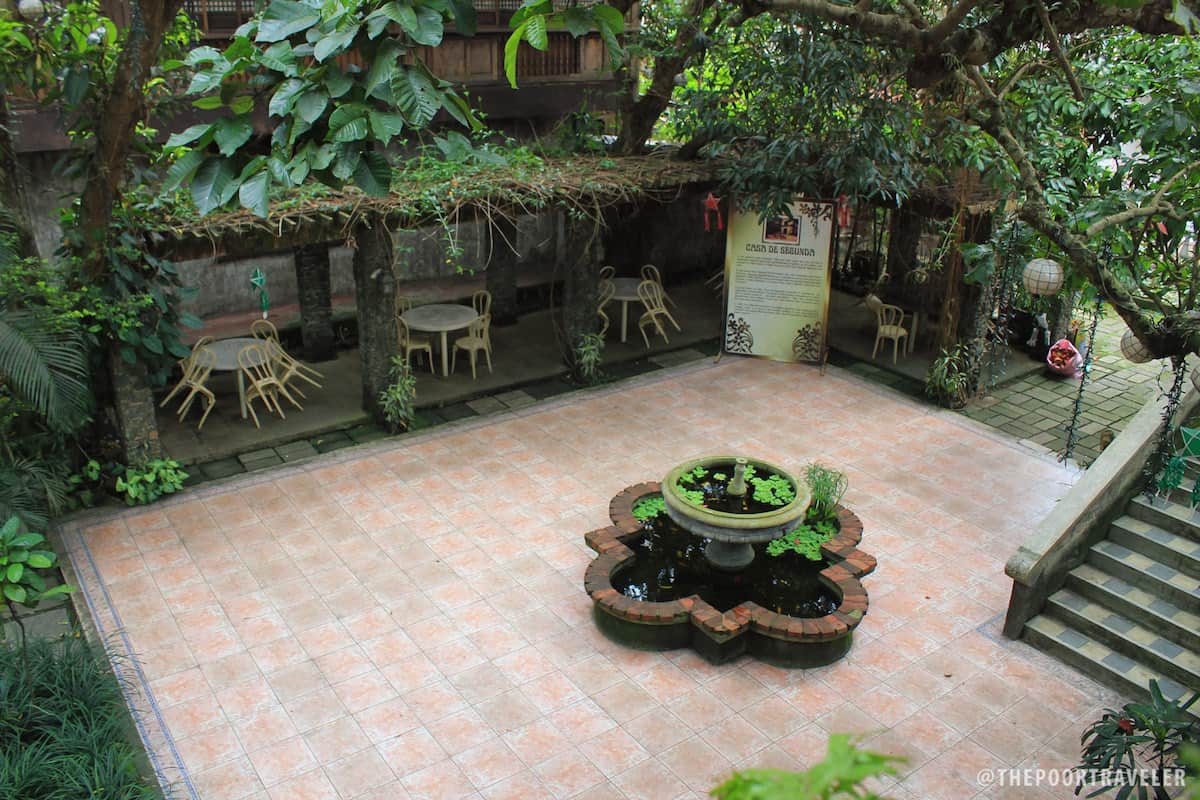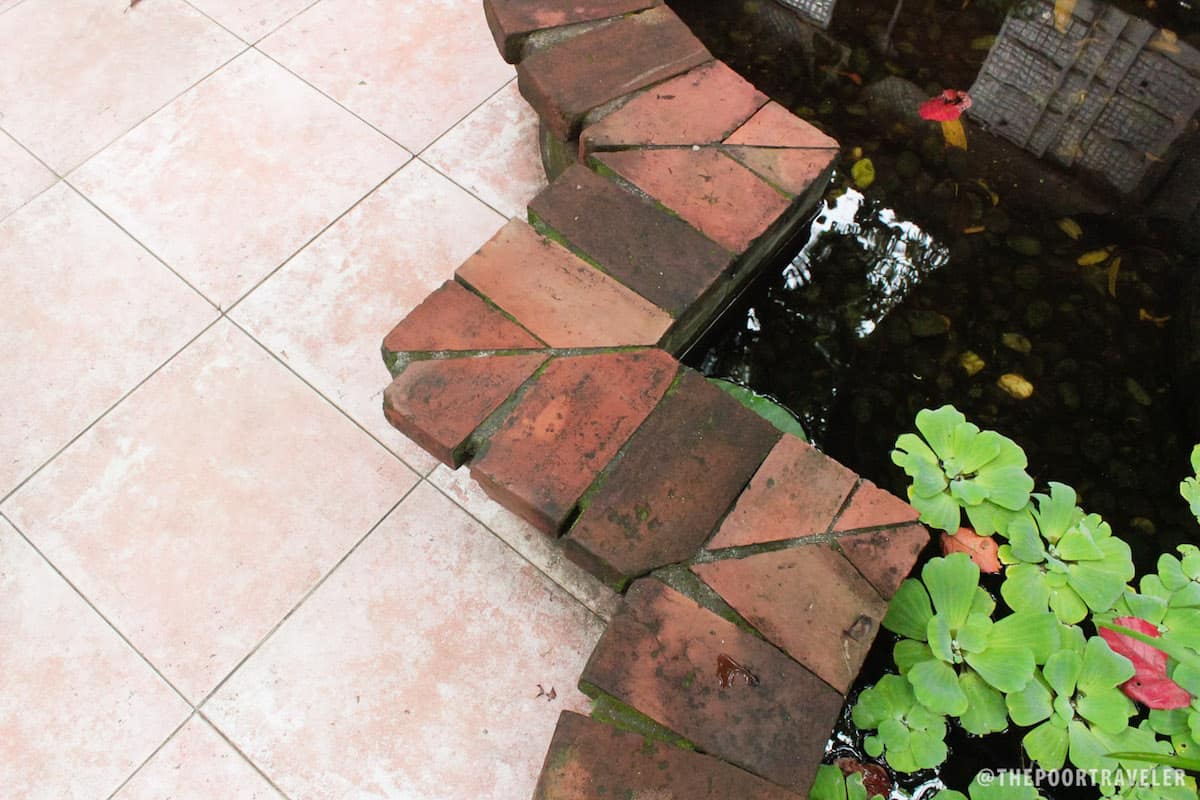 Outside was a curved staircase that leads to a balcony, overlooking the garden and the fountain. It was my favorite part of the house. As we Ma'am Lilet was entertaining other tourists when we arrived, we decided to stay at the balcony in the meantime. While waiting and as I gazed upon the garden from the balcony, I was flooded with images of a happy family — parents under the shade of the tree as the children played by the fountain. The descendants of Lola Unday kept this house in good condition not because of its historical value — not just because of its historical value — but because of their emotional connection to the place. This site houses memories of a family that had survived challenging times. And as soon as it dawned on me as I stood at the balcony, I knew I fell in love with this place even before we started the tour. It was love at first sight.
Posted: 2012 • 4 • 19
---
Top Hotels and Resorts in Batangas
According to Agoda review scores.