The most nerve-wracking part of any visa application is the waiting game. When you have submitted all the requirements, there is nothing more to do but wait nervously for the result. At this point, you have done all you can. Your fate is out of your hands now, and it's up to the visa gods.
Applying for a South Korean visa is especially agonizing because the Korean Embassy is known for being strict. Fortunately, you don't need to wait for the day of claiming your passport to know whether your application is approved or not. You can easily check the status online. Here's how.
WHAT'S COVERED IN THIS GUIDE?
1. Visit the Korean Visa website.
The first step is to log on to www.visa.go.kr.
This is the official portal for Korean visa applications.
---
2. Change the language to English.
You'll find the language setting on the upper right corner of the screen.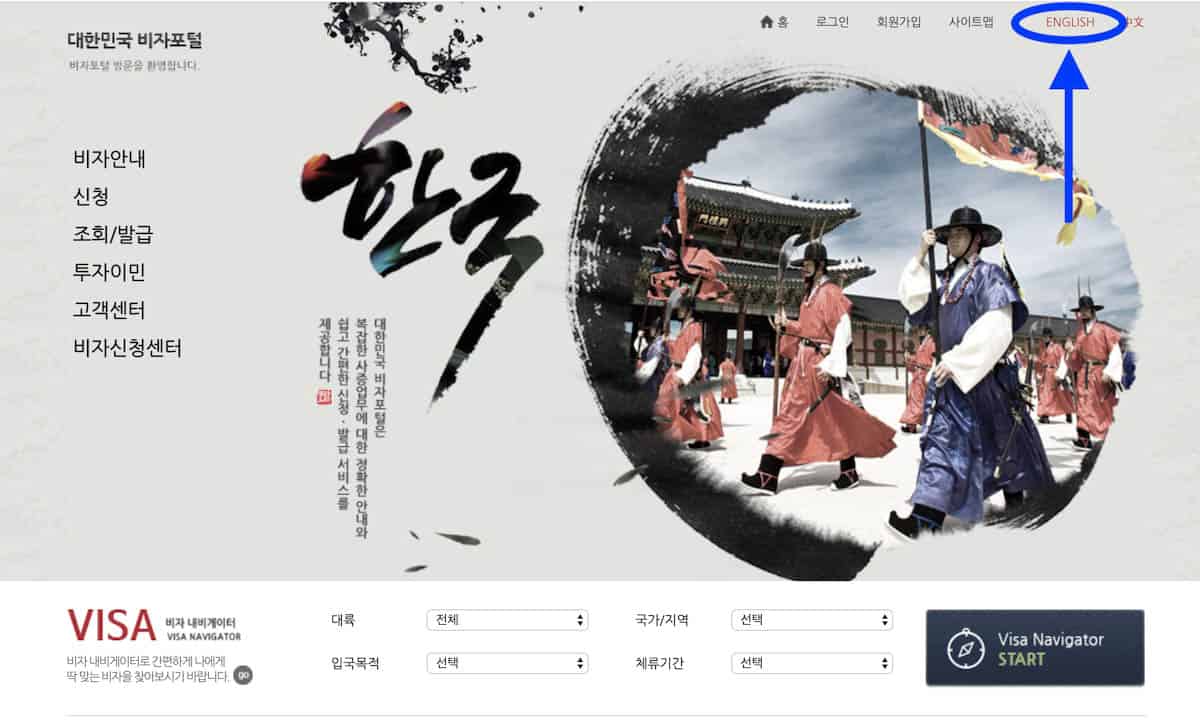 Click on the word ENGLISH to translate the entire website.
---
3. Select 'Check Application Status'.
On the left menu, hover over Check Application Status.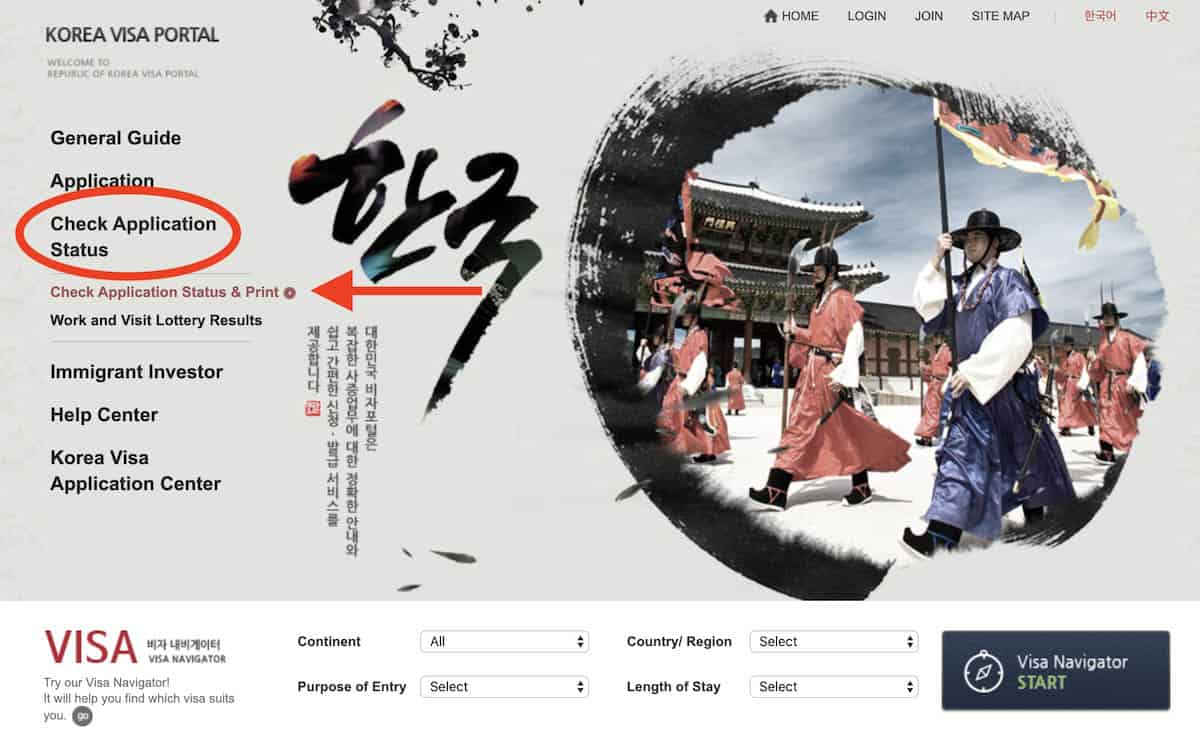 On the short dropdown menu that will appear, click Check Application Status & Print.
---
4. Accomplish the form on the next page.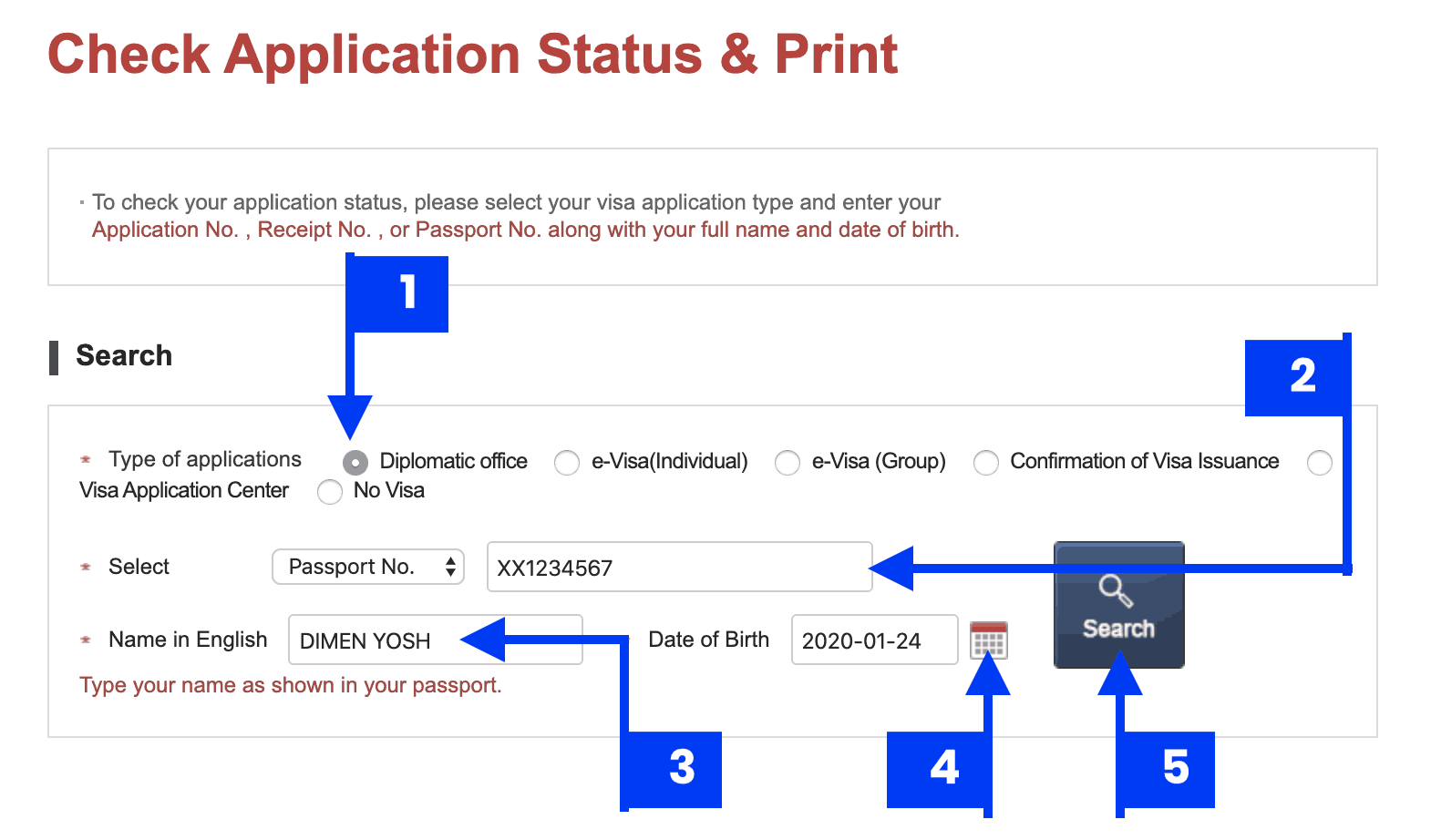 On the Type of Applications field, select Diplomatic Office.
Choose Passport No. and enter your passport number.
Enter your full name. Last name first, followed by your given name.
Click on the calendar icon and choose your birth date. You can also type it using the YYYY-MM-DD format.
Hit the SEARCH button.
---
5. Find the status of your application.
On the next page, the status of your application will be displayed together with other details of your application.
The status may be:
Received, which means they have received your application but they have yet to review it
Under Review, which means they're already evaluating it and you should expect the result soon
Approved
Denied
If your application is approved, you should see a small button in the lower right corner labeled: CERTIFICATE. Click that button.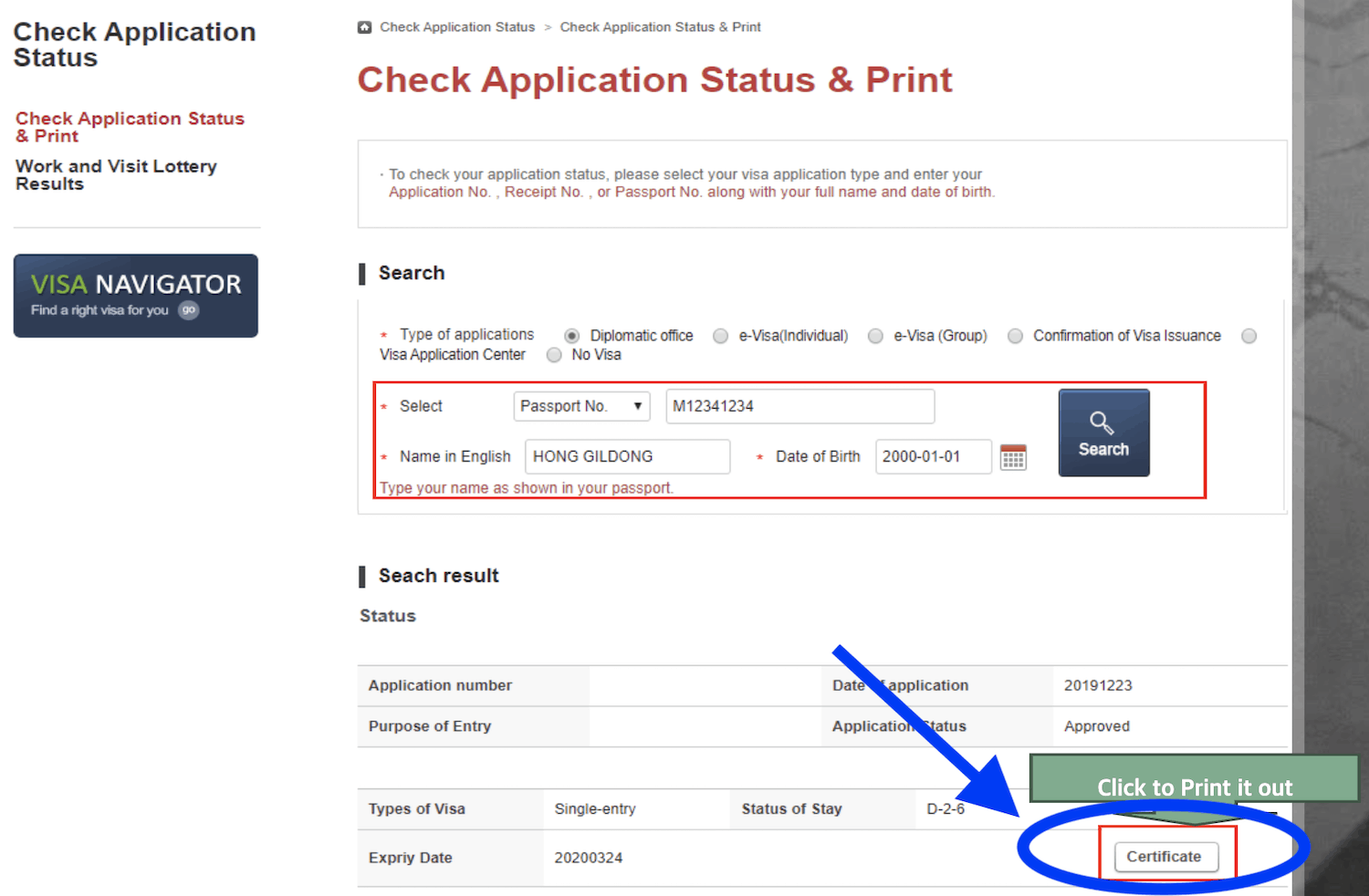 ---
6. Print the Visa Grant Notice.
The next page will display the VISA GRANT NOTICE. Print it out.
You can print it in color or black-and-white. It's valid either way.
That's it! :)
---
Top Places to Stay in Seoul
Here are some of the top-rated budget hotels and guesthouses in Seoul, as scored by Agoda users.
---
Other Useful Posts about South Korea
---
2020 • 1 • 7