This is a visa guide for tourists planning to apply in Manila. If it's more convenient, you can also apply in Cebu. Here's the process: How to Apply for Korean Visa in Cebu. Last updated: February 2018.
South Korea is a dream destination to many Filipinos. Thanks to the advent of K-Pop, the rise of koreanovelas, and the flourishing of the Korean diaspora in the Philippines.
I have made good friends with a number of Koreans over the years: classmates, workmates, bosses. And all of them have brought with them great tales about their homeland, putting South Korea on my travel map. But it wasn't until this month that I was finally able to make this trip a reality.
Visa applications can be intimidating to many, especially first-timers. While you may hire a travel agency to do this, I strongly advise you against it because you can easily do it yourself. The truth is, it is a very simple process. Getting a Korean visa is easy, fast, and FREE.
Here's a quick step-by-step guide on how to acquire a tourist visa from the Korean Embassy on your own.
Korea Visa Application Form

List of Korean Visa Requirements
Below are the basic requirements.
Duly accomplished application form. Download here. You can also find it below.
1 passport size colored photo
Passport (must still be valid for at least 6 months)
Photocopy of the passport Bio page (Page 2)
Photocopy of all your OECD Visas (If You Have Them). Only if you have them. If you don't, skip this part. If you have visas to any member country of the  Organisation for Economic Co-operation and Development (OECD), you will need to submit the ORIGINAL copy and a photocopy of all of them. (Past Korean visas are not counted.) To see all the OECD member countries, visit this website.
If invited by a Korean: an Invitation letter and a copy of the inviter's passport. (Ignore if not applicable.)
In addition, you will need to prove that you can support the trip. Here are the additional documents you need to secure according to your employment status.
A. FOR EMPLOYEES
Certificate of Employment. Must be original; and must have the address of the employer, the landline number and email address of employer's HR department, applicant's position, date hired, and compensation.
Original Personal Bank Certificate. Must include account type, current balance, account opening date, ADB.
Original or certified true copy of bank statements/passbook covering the last 3 months.
Photocopy of ITR (Income Tax Return) or Form 2316
B. FOR SELF-EMPLOYED
Photocopy of Business registration form from DTI or SEC
Photocopy of Business permit or Mayor's permit
Photocopy of ITR
Original Personal Bank Certificate
C. FOR HOUSEWIVES
Husband's Original Bank Certificate
Husband's Original Certificate of Employment
Photocopy of husband's ITR
Photocopy of NSO Marriage Certificate
D. FOR STUDENTS
Parents' Original Bank Certificate
Parents' Original Certificate of Employment  or Photocopy of parents' SEC/DTI Permit and Mayor's Permit (whichever is applicable).
Photocopy of ITR of parents
Photocopy of NSO Birth Certificate of applicant
Photocopy of School ID
Original School Certificate
Note regarding the ITR/Form 2316: Although there have been cases wherein ITR photocopies are accepted even if they are not authenticated or notarized, to be on the safe side, it would be best to submit ANY of the following:
ITR with BIR Received or BIR Certified True Copy Stamp
Copy of Alphalist with BIR Stamp
Copy of NOTARIZED Sworn Declaration, Transmittal Form with BIR Stamp submitted by company to BIR
Frequent travelers who have been to OECD member countries within the past 5 years are also exempted from submitting ITR. However, I'm not sure how they define "frequent travelers" or how many OECD visas would it take to qualify as a frequent traveler.
If you're a freelancer, read: Korea Visa FAQs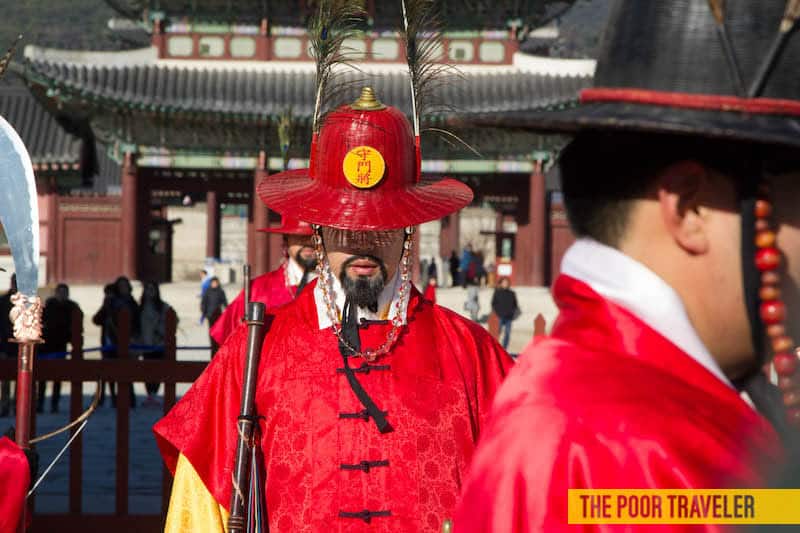 How to Apply for a Korean Visa
Complete all the requirements.
Make sure you have gathered all the requirements listed above.
The list follows a certain order. The basic requirements first, then photocopy of OECD visas, then the financial/employment documents, and lastly the invitation letter or cover letter if you have it.
You will also be given the list when you enter the embassy, so you can rearrange the docs on the spot.
Submit the documents to the Korean Embassy.
Now that you have all the required documents, it's time for a visit to the embassy. You just need to go to the embassy or consulate, get a number, and wait several minutes.
Here are their addresses:
KOREAN EMBASSY IN MANILA
122 Upper McKinley Road, McKinley Town Center, Fort Bonifacio, Taguig city 1634, Philippines
Email Address: ph04@mofa.go.kr
Contact No.: (63-2) 856-9210 visa local no. 270, 500
At the Embassy in Manila, this is how the process goes:
Register and leave an ID at the guard's station before entering the consular center.
Once inside, get a number from the personnel stationed by the door. He will check if you have all the docs. If he's satisfied, he will give you a number.
Wait for your number to be called. Note that there are separate windows for those with and without past OECD visas.
Once called, the staff will double check the requirements and ask you questions. After that, they will give you a slip of paper with the DATE OF RELEASE in it.
Smile. You're done.
IMPORTANT! Schedule of application in Manila: Monday-Friday 08:30am-11am only
However, come as early as you can. When there are too many applicants, the embassy stops accepting applications earlier than usual.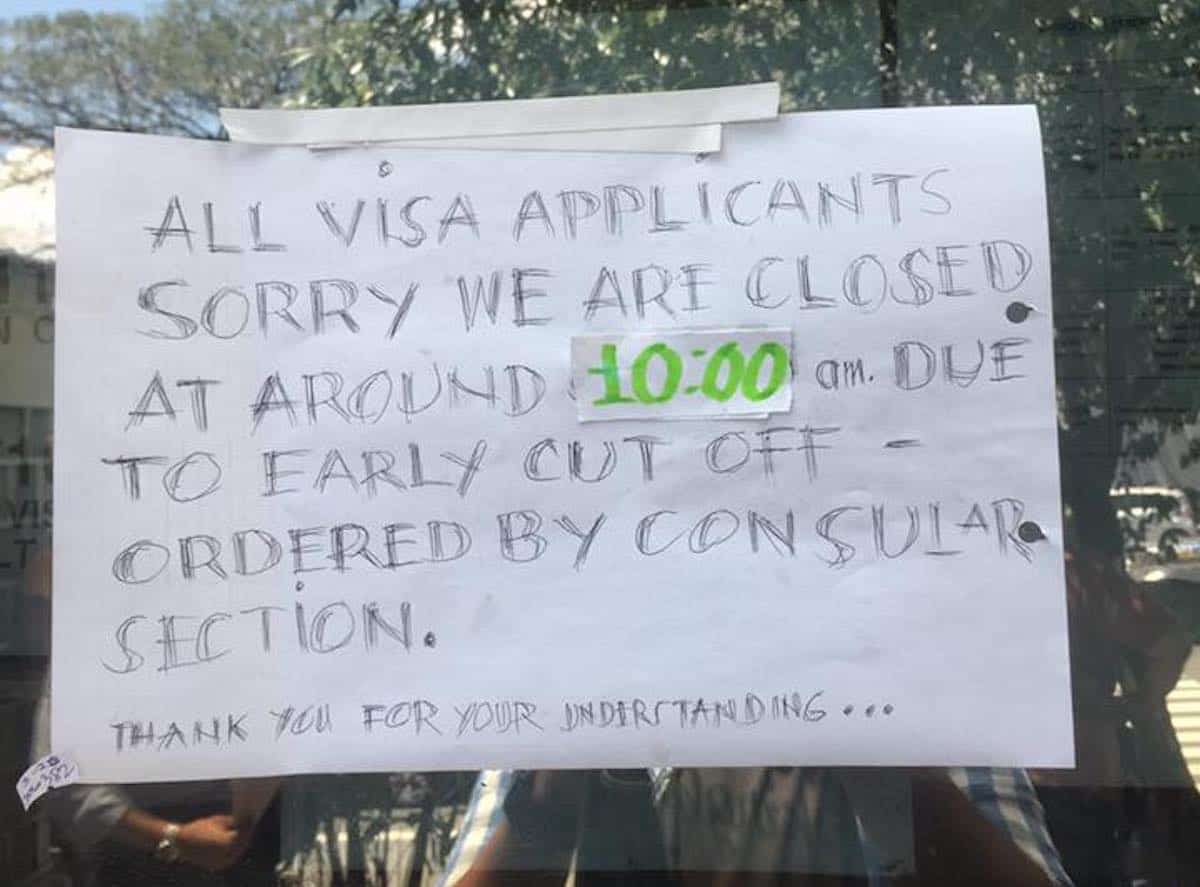 Visa Fees:
FREE for stays shorter than 59
P1350 for 60-90-day stays
Processing time:
3 working days – for those applying in Manila with OECD tourist visas within the past 5 years.
5 working days – for those applying in Manila without OECD visas
Claim your visa on the scheduled date of release.
Return to the embassy on the date indicated in the form given to you.
Releasing of visa schedule: Monday-Friday 1:30pm-4pm
Before leaving the counter, double check that your name, passport number, and other details are CORRECT to avoid troubles in the future.
Frequently Asked Questions (FAQs)
How early can I apply for a South Korea Visa?
You can enter Korea at any time within the next 3 months (90 days) of the issue date. So if your visa is issued on July 1, you can enter anytime before October 1.
So that means, you can apply as early as 3 months (90 days) before your departure date.
How long would I be allowed to stay in Korea?
59 days, if you're granted a regular tourist visa.
You can apply for a longer stay but you must be able to justify that.
Do I need to book flights and hotels before applying?
No. They're not required. I've tried submitting these before, but they removed it from the pile.
Do I need a travel agency for this?
You can work on the application yourself. It's easy, fast, and free. However, if for whatever reason this isn't a practical option — you live in the province, you just can't spare a working day for this — by all means, find a travel agency. Just remember that they will charge you a service fee (usually somewhere between P1000 and P2000).
The travel agency we usually work with is Gazelle Travel and Tours, a DOT-accredited firm. They actually became our go-to agency for Schengen visa requirements, but they offer Korean visa assistance too for P700. Email them at travelbookings@1gazelle.com.
What is the Visa Issuance Confirmation in the Section 2 of the Application Form?
The Section 2 of the application form calls for details of Visa Issuance Confirmation. This section is only for those with a document called "Confirmation of Visa Issuance." Many people think it refers to previous Korean visas; NO, IT DOESN'T. The "Visa Issuance Confirmation" is a completely different document, usually issued in Korea.
If my application is denied, can I apply again?
Yes, but only after 6 months.
What does a South Korea visa look like?
Like this: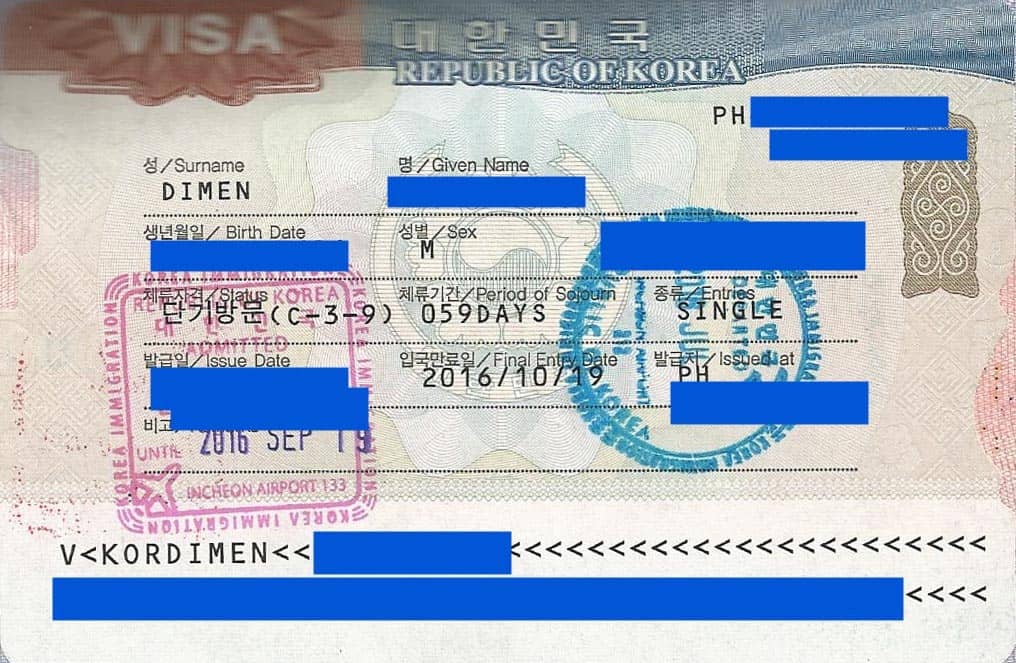 Good luck! Enjoy South Korea!
If you have more questions, we answered more frequently asked questions here: Korea Visa FAQs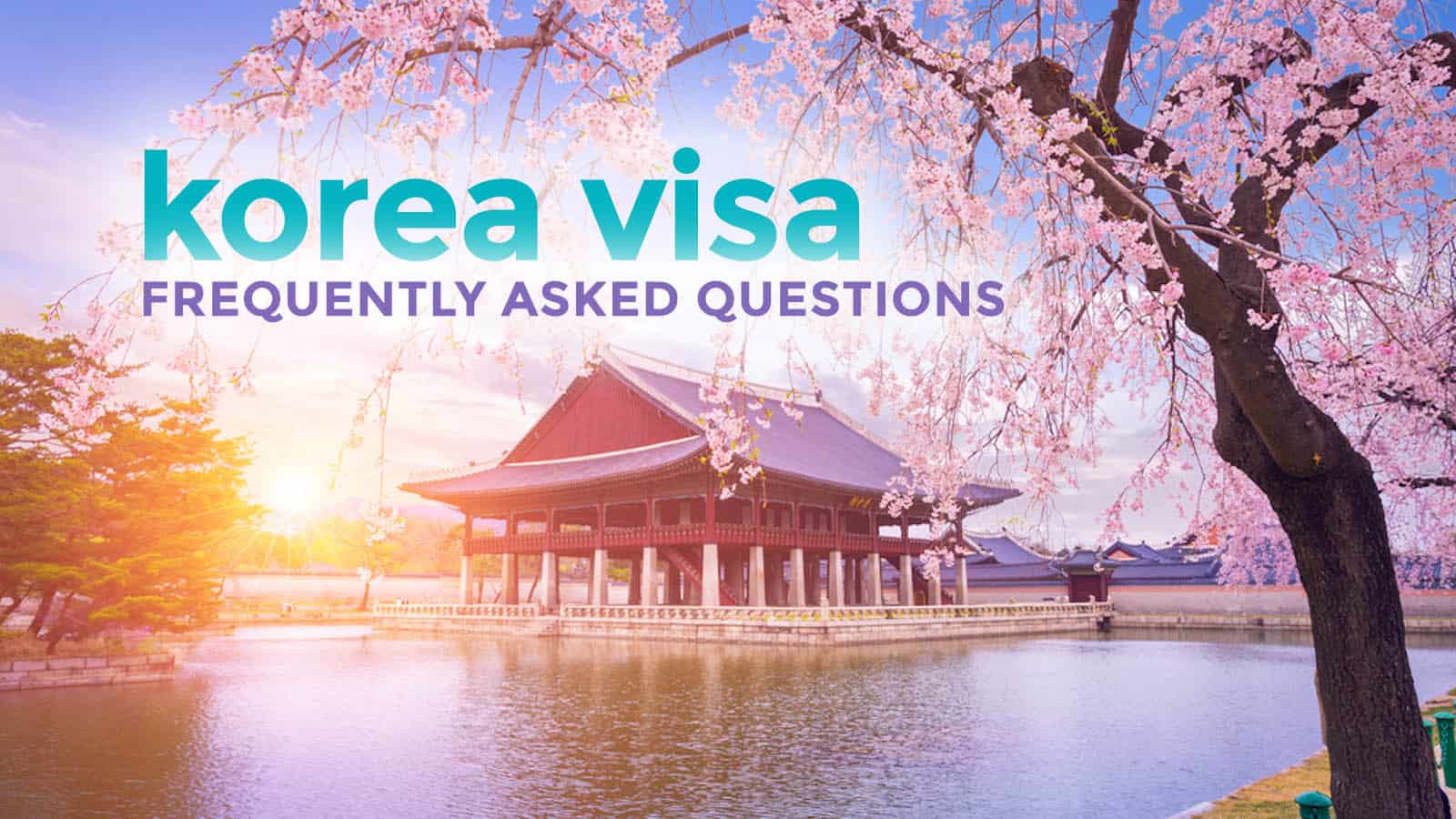 For more information about Korean visa applications, contact or visit the official website of the Korean Embassy in Manila.