Last updated: 16 JUNE 2020
AirAsia Philippines has announced the resumption of its operations after more than two months of hibernation due to the COVID-19 threat and enhanced community quarantine. The airline restarted flying to a few domestic destinations on June 5, 2020, but more routes may be added depending on passenger demand and travel restrictions.
Below is the list of routes that are operational. Please note that status and schedules of flights may change quickly so always check the official website for updates or movements.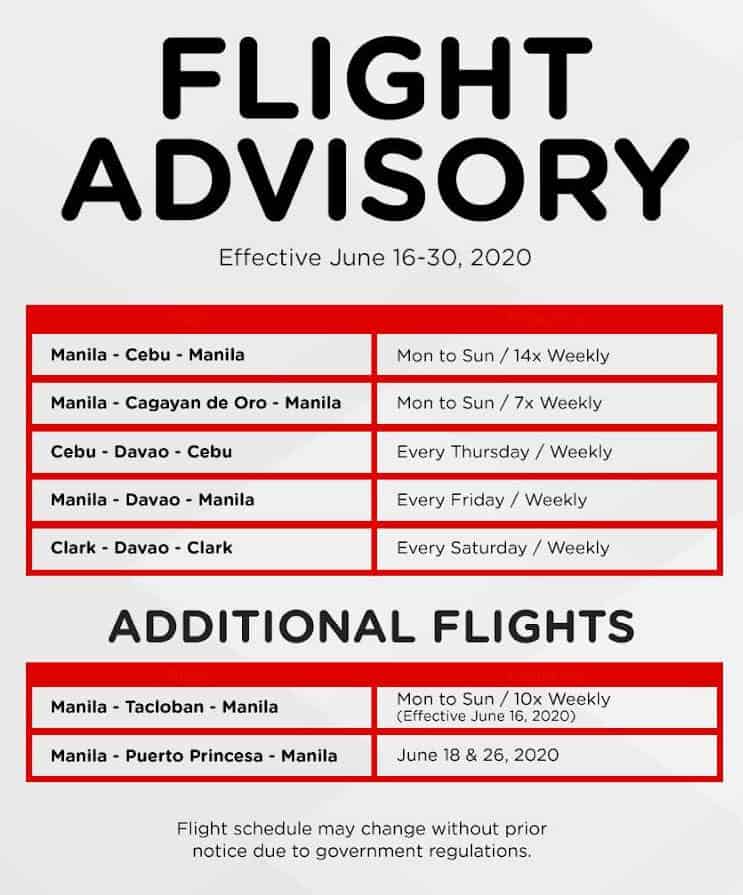 AirAsia may add more flights in the coming days so make sure you check their website.
Because NAIA Terminal 4 operations have been suspended indefinitely, AirAsia flights will also be temporarily moved to NAIA Terminal 3.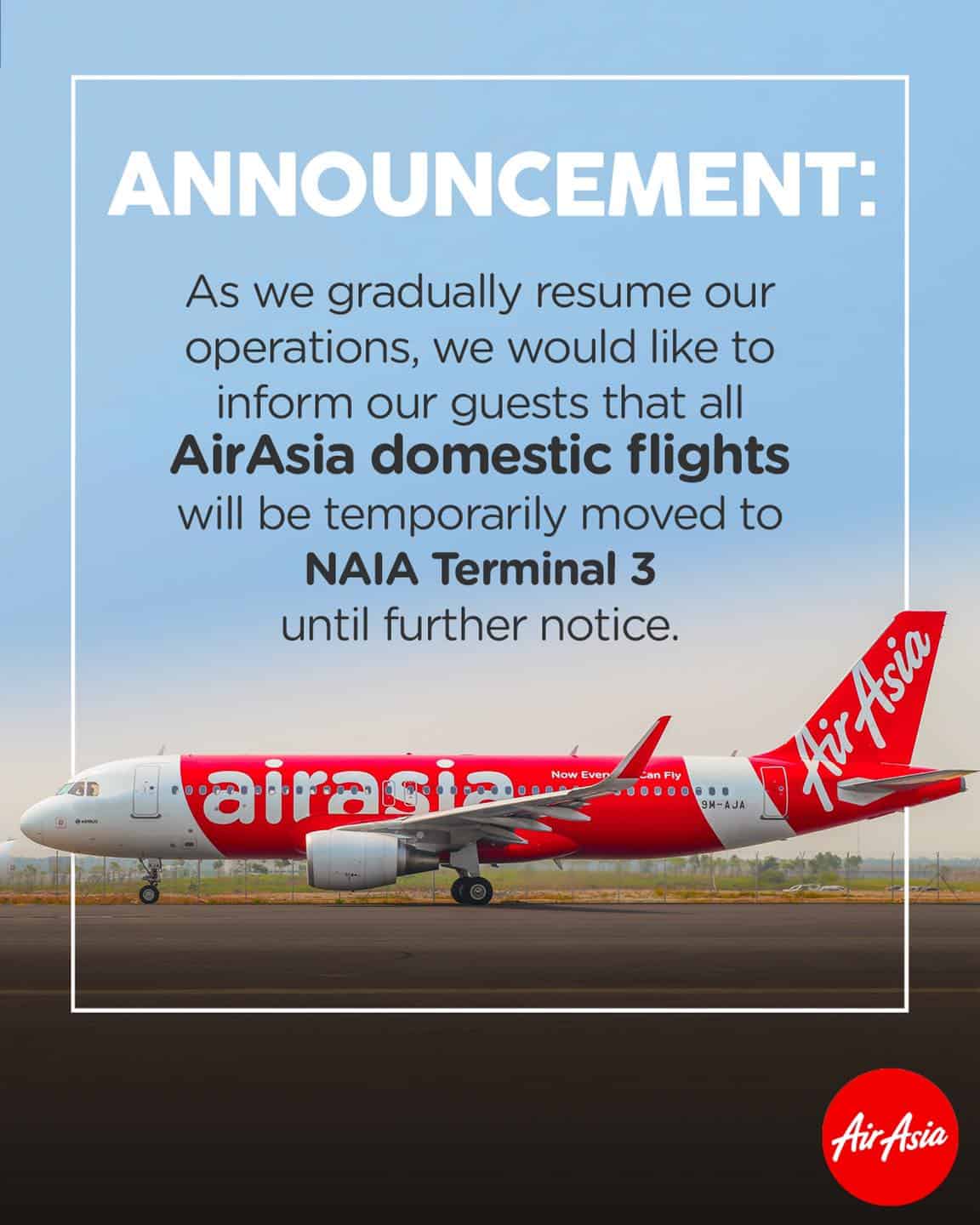 IMPORTANT! Make sure you are eligible to travel and that you have the requirements. Get in touch with the local government of your origin and destination to check for documents that you might need and other restrictions or policies.
---
Important Reminders
You are required to wear mask at all times at the airport and inside the aircraft. Bring extra masks, too.
Observe physical distancing. Make sure you are 6 feet (2 meters) away from the closest person.
You are only allowed one (1) piece of hand-carry bag. It may be a laptop bag, handbag or a small bag. Dimensions: 40cm (Height) x 30cm (Width) x 10cm (Length). Weight: must not be over 7kg.
Before your flight, check-in online. At the airport, use the contactless kiosk. See the infographics below for a quick view of the AirAsia passenger journey.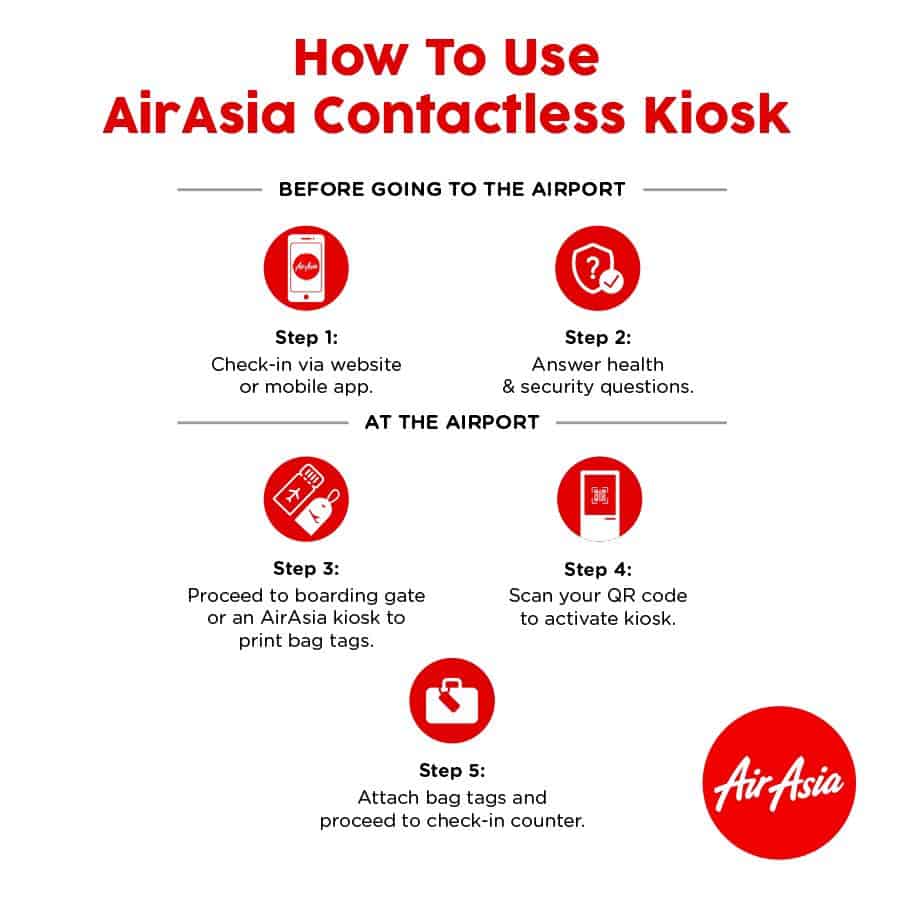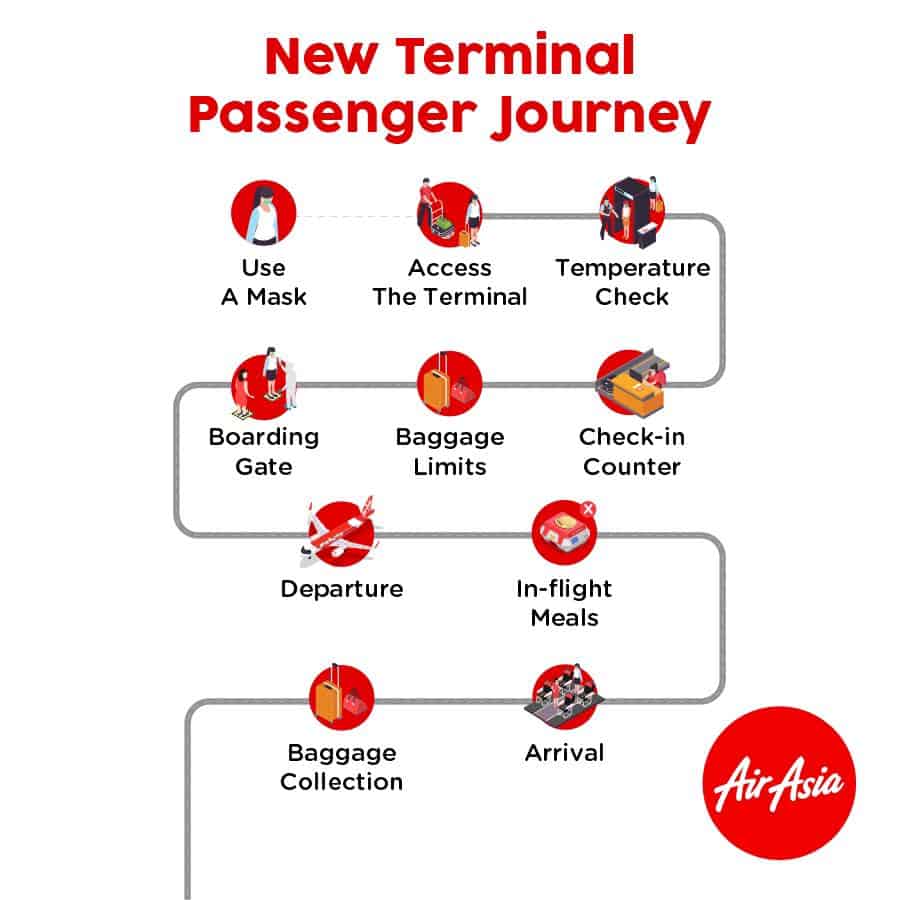 Again, just to reiterate: Before making any travel plans, contact the local government of your origin and destination to check for their travel policies and requirements!
---
Updates Log
2020 May 31 – AirAsia initially announced a June-3 resumption with flights from Manila to Cebu, Davao, Tacloban, Bacolod, Cagayan de Oro, Tagbilaran; and Clark to Cagayan de Oro, Davao, and Tacloban.
2020 June 2 – AirAsia pushed back the restart of operations to June 5; removed Bacolod, Tacloban, and Tagbilaran; and added more flights to Cebu, Davao, and Puerto Princesa.
2020 June 10 – AirAsia pushed back start of operations of some routes to a later date, removed some Davao flights, and added a CEB-PPS-CEB flight to the list (schedule pending).
2020 June 16 – Posted the image containing new schedule that AirAsia published on FB.
---
Featured image courtesy of AirAsia.
---
More Tips on YouTube ⬇️⬇️⬇️