Last updated: December 2, 2020.
If you're planning to travel this December, here's the latest flight schedule of Cebu Pacific Air, covering both domestic and international operations to and from Manila and Cebu.
WHAT'S COVERED IN THIS GUIDE?
Domestic Flights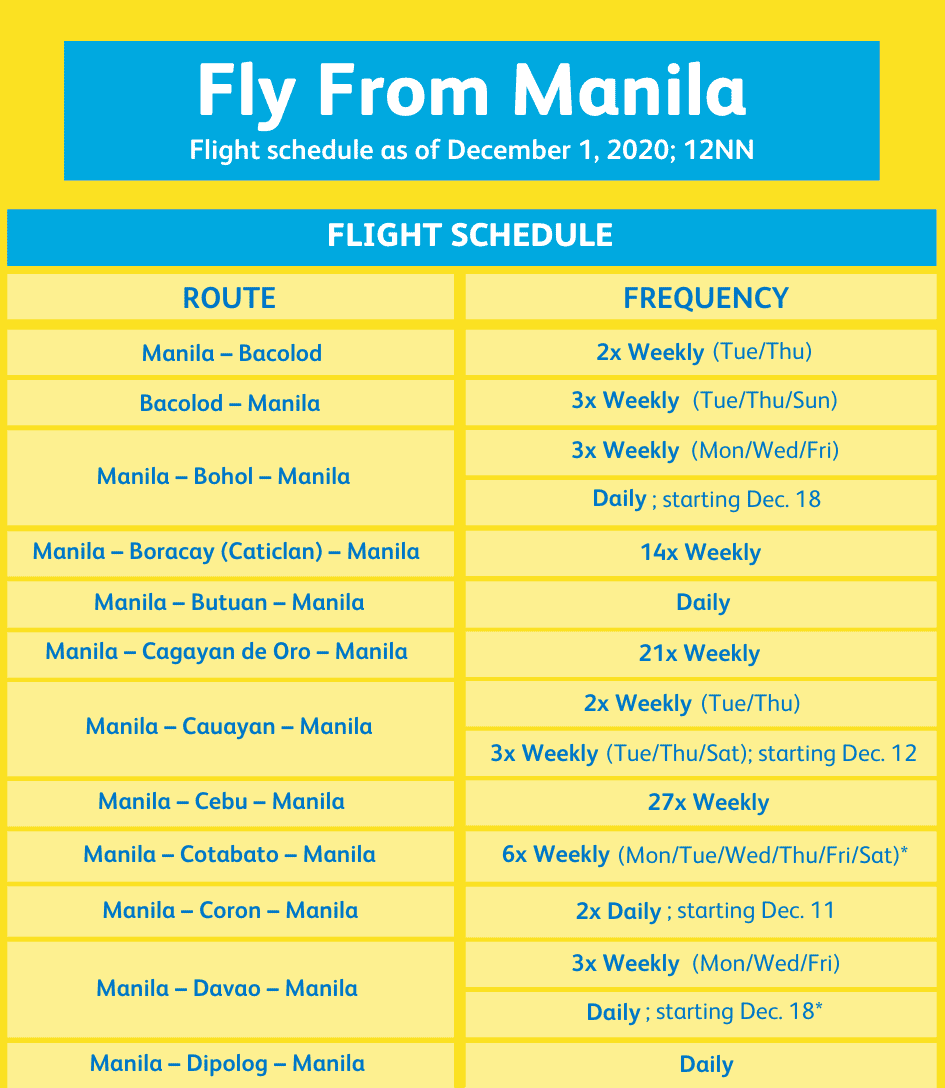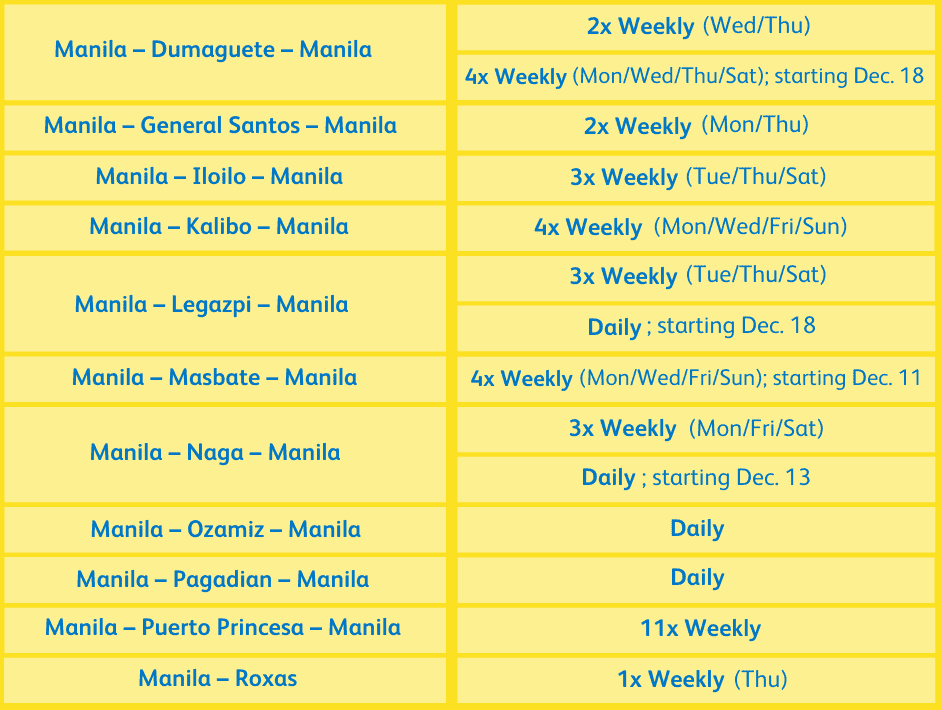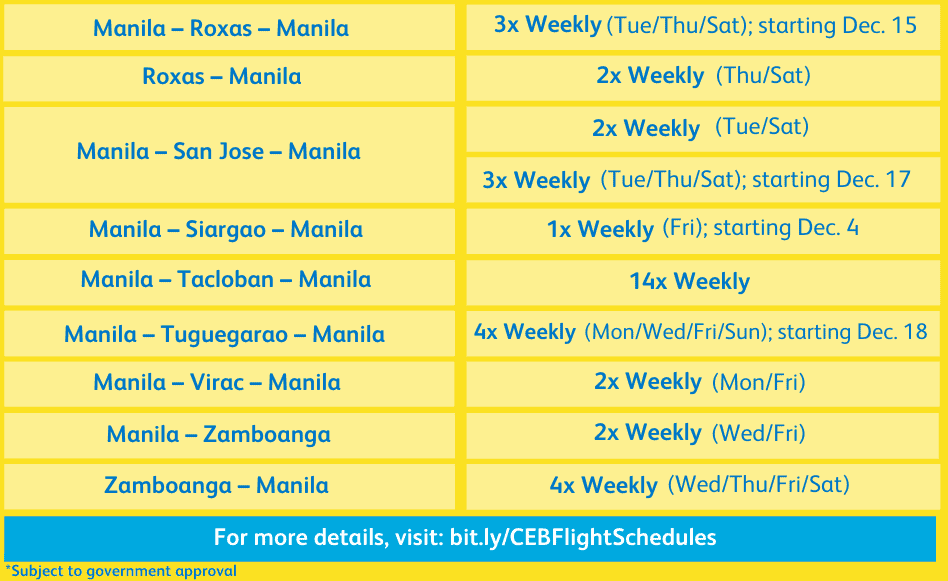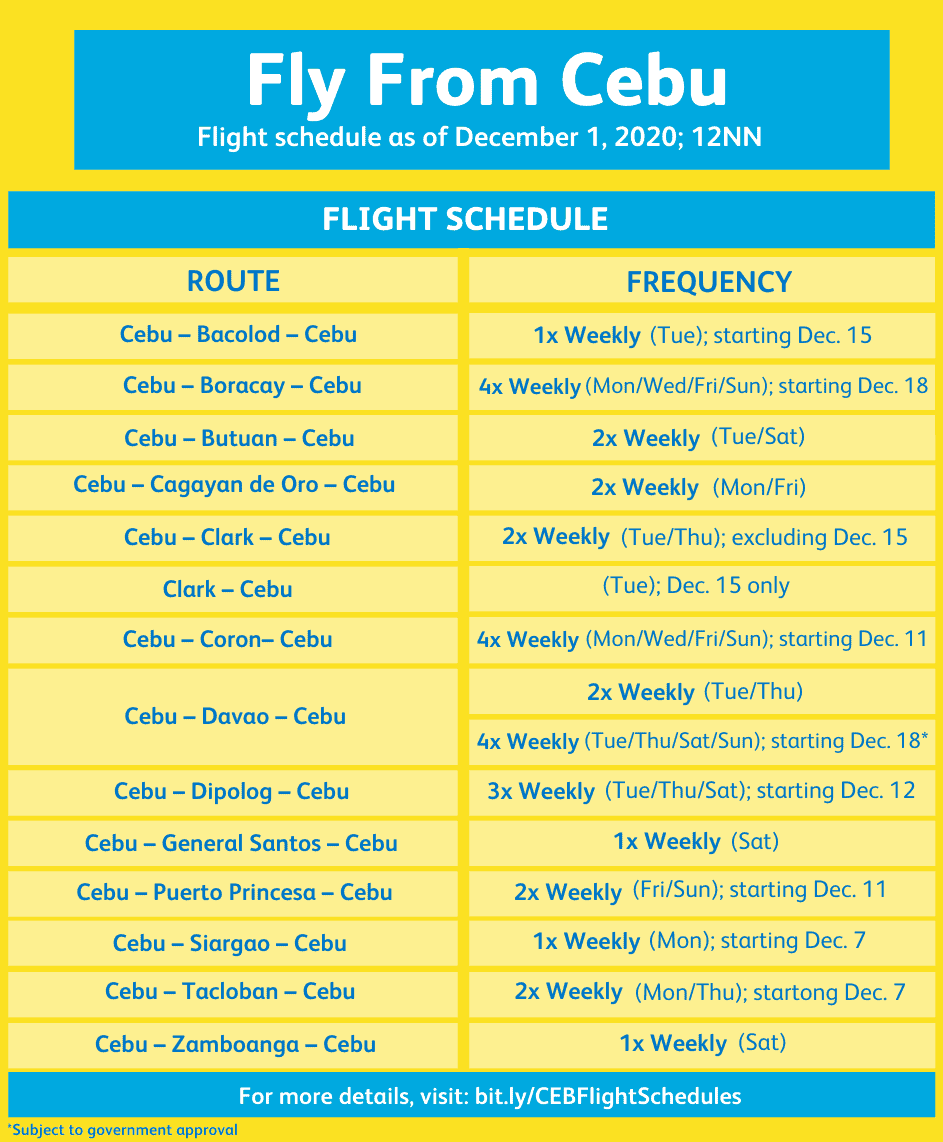 ---
International Flights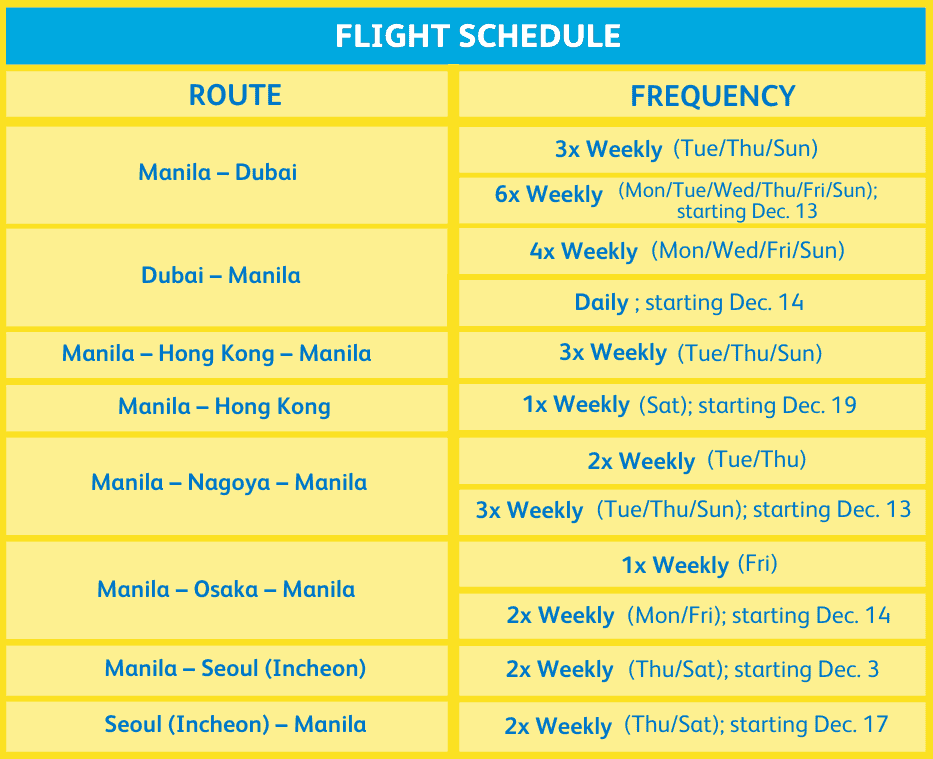 ---
Important Reminders
Travel regulations issued by the governments of the Philippines and other countries will be implemented as necessary and applicable. Before booking, always check with the government of the country of destination for the latest list of requirements and restrictions. Some may have recently updated their policies. You may also check this page.
For flights to and from Manila, Cebu Pacific uses NAIA Terminal 3.
Only passengers with confirmed flights are allowed entry at the airport.
Passengers are strongly encouraged to book the destination closest to their residence, in line with the directives from local authorities. Passengers may be asked their complete address before traveling.
Before booking, ask the local government of your origin or destination for any possible additional required documents or restrictions.
Follow the health and safety guidelines at the airport and on the aircraft. We have created a separate post about it here: CEBU PACIFIC NEW NORMAL GUIDELINES!
Double-check with Cebu Pacific's official website or Facebook page for any update or revision.
If you'd previously booked a flight scheduled in December, you will be sent an email about the status of your flight. You may also double check your flight's status on this page. If your flight has been canceled by Cebu Pacific, you may request a full refund, place the full cost of the ticket in a Travel Fund valid for two years; or rebook to another date.
For more information about the resumption of Cebu Pacific flights, check out the Frequently Asked Questions (FAQs).
---
Related Posts
---