Published: 26 June 2020. For the latest protocol and other updates, visit the official PAL website.
Philippine Airlines has recently published an album enumerating the guidelines that international passengers must follow before flying. This covers international travelers departing from and arriving in the Philippines.
The list is in addition to the previously announced health and safety measures implemented at the airport and inside the aircraft to protect passengers and the crew alike.
The country's flag carrier resumed international operations this June and continues to serve passengers who are traveling for essential and business purposes. As of this writing, travel for leisure remains prohibited.
WHAT'S COVERED IN THIS GUIDE?
International Arrivals in the Philippines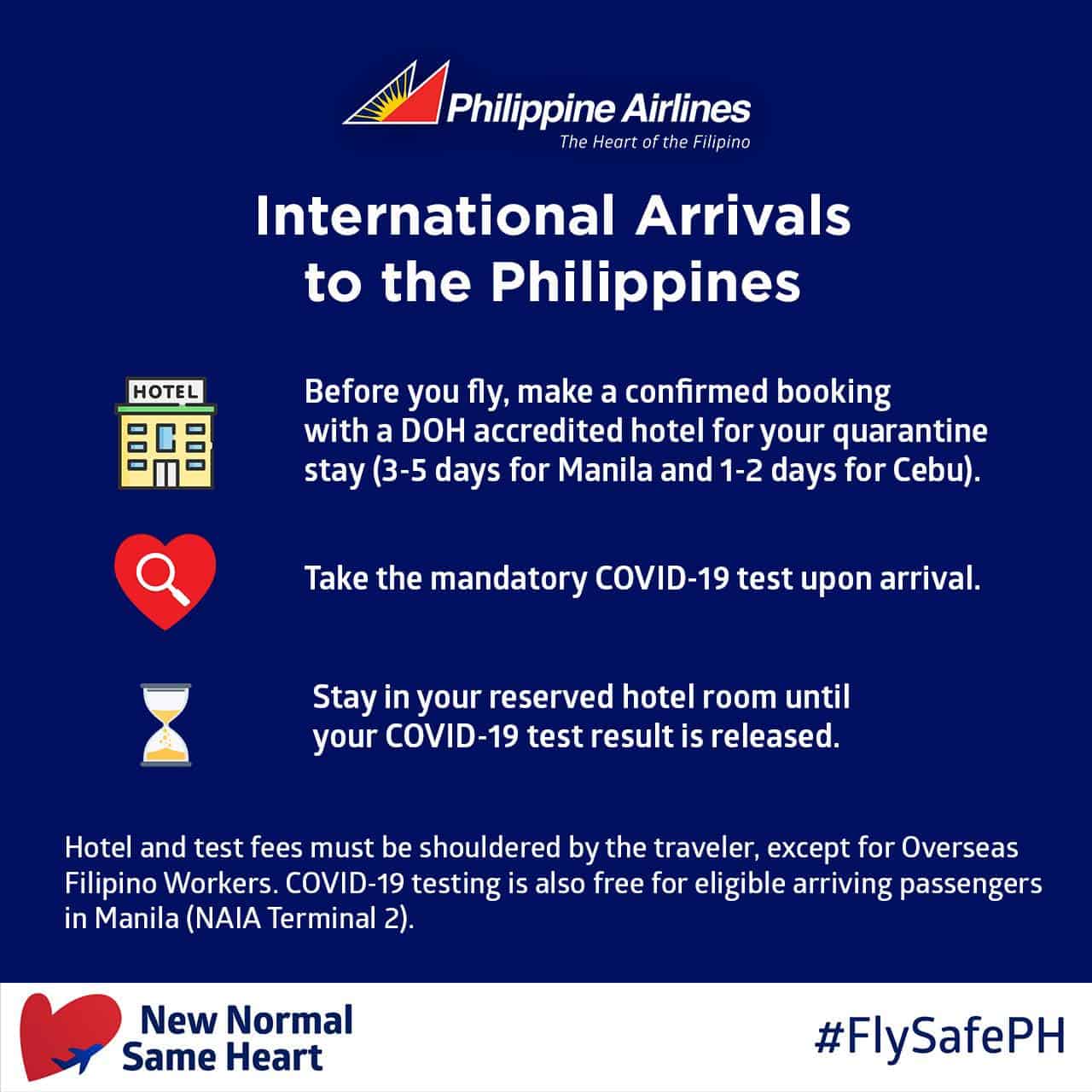 Allowed inbound passengers:
Filipino nationals and their spouses and children
Diplomats and other officials accredited in the Philippines
This is the new arrival process.
Before your flight, reserve a room at a hotel accredited by the Department of Health (DOH) for your quarantine stay. You need to make and present a confirmed booking. That's 3 to 5 days for Manila or 1 to 2 days for Cebu. Hotel stay and other expenses must be shouldered by the passenger.
Take the mandatory COVID-19 test upon arrival in the Philippines. Test fees must be shouldered by the traveler, unless the passenger is an OFW (Overseas Filipino Worker).
After the test, proceed to the hotel that you reserved. You should stay in the room you booked until the result of your COVID-19 test is released.
For a list of DOH-accredited hotels for quarantine, visit the following:
DOH-inspected hotels in Manila
DOH-inspected hotels in Cebu
---
International Departures from the Philippines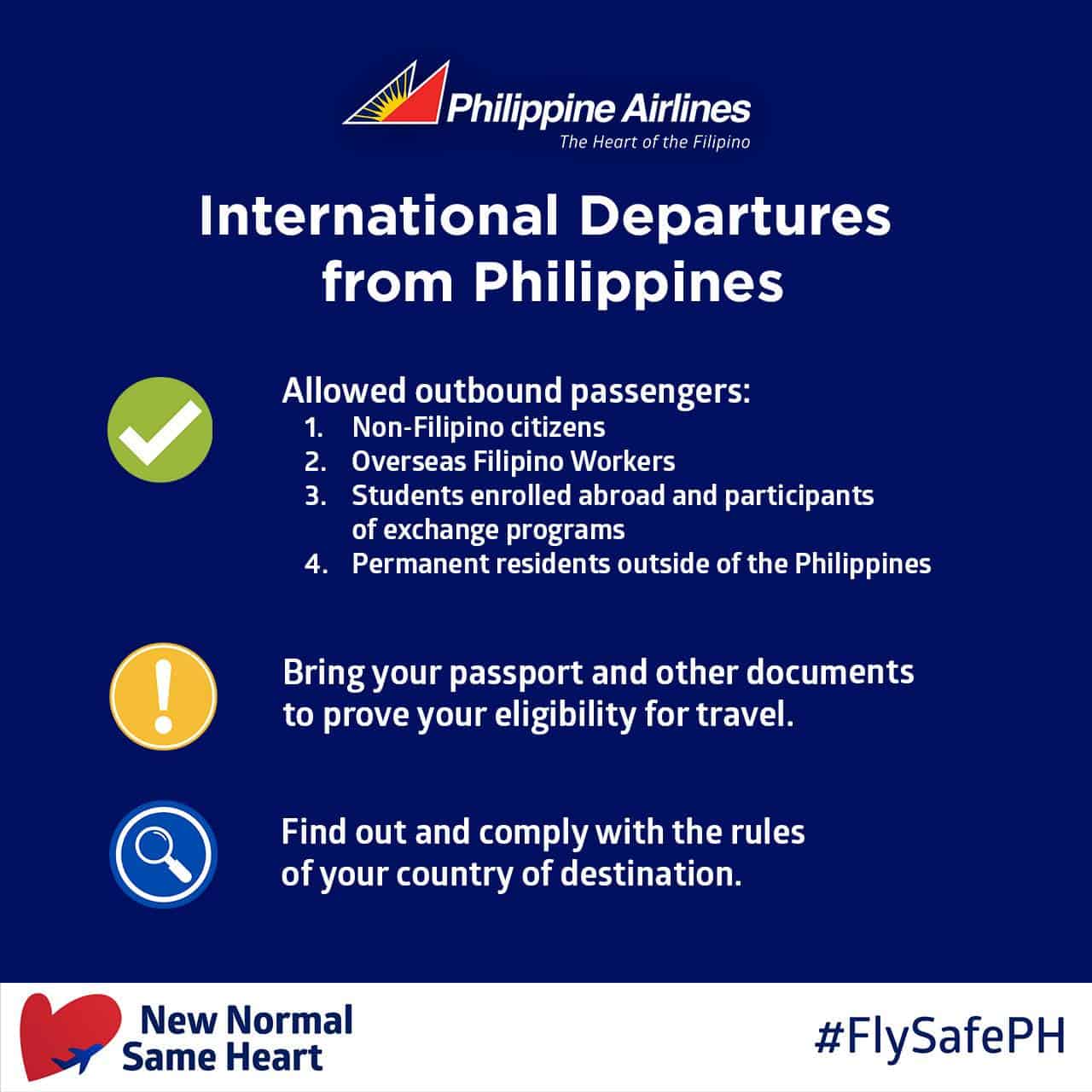 Allowed outbound passengers:
Non-Filipino citizens
Overseas Filipino workers (OFWs)
Students enrolled abroad
Participants of exchange programs
Permanent residents outside the Philippines
Passengers must bring a valid passport and other documents to prove eligibility for travel. These documents vary depending on your origin and destination, so get in touch with the local government to check for any other requirements or rules that they may have.
Find out and comply with the travel requirements of the country of destination. Different countries have different rules. It is your responsibility to know and follow them.
---