Online shopping is getting more and more convenient. There's no need to go out of the house, no need to walk around for a long time trying to find what you're looking for, and no need to carry all the items you bought because it will be delivered straight to your doorstep.
But despite the convenience, there are also some things we worry about. The biggest of them is probably not receiving the item that you already pre-paid for. This is why the cash-on-delivery (COD) payment method became a popular option for a lot of online shoppers. I know a lot of friends who have credit cards and virtual wallet accounts but still choose COD whenever possible!
In this post, we'll show you how you can pay cash on delivery on Shopee, one of the most popular online shopping apps in the Philippines. This applies for both the mobile app and for desktop.
WHAT'S COVERED IN THIS GUIDE?
When is Cash-on-Delivery Available?
First things first, the COD option ISN'T always available for all sellers or customers. Whether or not the COD option will appear depends on a lot of factors. It is usually available unless:
The seller did not choose a courier that allows COD. This is the most likely reason. As you might have already noticed, Shopee has several partner couriers that you may choose when checking out. But not all of them accept COD. For example, J&T does take COD orders. If the seller did not activate any of the couriers allowing COD, then it will not be available for their buyers.
The seller did not enable the COD option. Not all sellers accept COD, usually because they're located outside the covered area of the courier. You may ask the seller to enable their COD option.
The product you want to buy isn't available for COD. Sometimes, it's the specific item. It's possible that COD does not apply to the product you want to buy. Or if you're trying to purchase multiple items, one of them may not be allowed for COD. For the COD option to be available for multiple orders in one check-out, all items must be OK for COD.
Your location is non-serviceable. Some areas are not part of the courier's delivery coverage. In this case, you should get an error saying "Unsupported Address."
You have a bad record. Sometimes, it's not the seller, the product or the courier. Sometimes, it's YOU, the buyer. When the buyer has two or more failed COD transactions, the COD option will be removed and will be unavailable for 90 days. Failed transactions include refusal to accept the product or failure to receive the product after two attempts by the courier.
---
How to Select Cash-on-Delivery?
Assuming that your transaction record is clear and your address is within the serviceable area, here's how to choose COD.
1. On the checkout page, tap on SHIPPING OPTION.
After choosing your products, it's time to check out. On the checkout page, you will see all the details of your purchase in one page. Towards the bottom is a section labeled Shipping Option. Tap or click on that.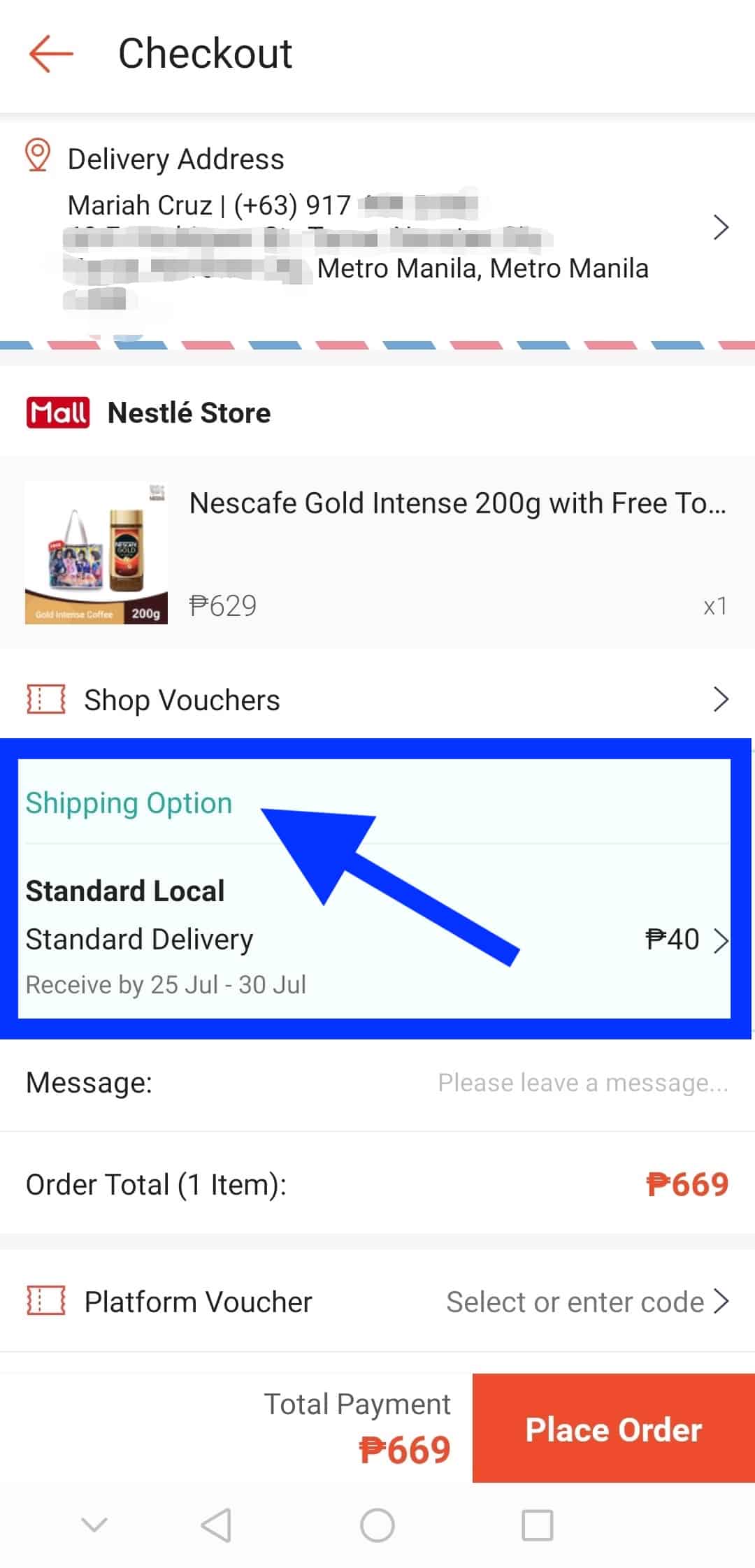 ---
2. Choose a delivery option.
You will be presented with a list of delivery options along with corresponding price and COD availability. Some shops have more than one shipping options available like the standard delivery, J&T, and Ninjavan.
Often, one of more options accept COD. Sometimes, none at all. It's easy to see which options allow it because there is a note that reads "COD is supported".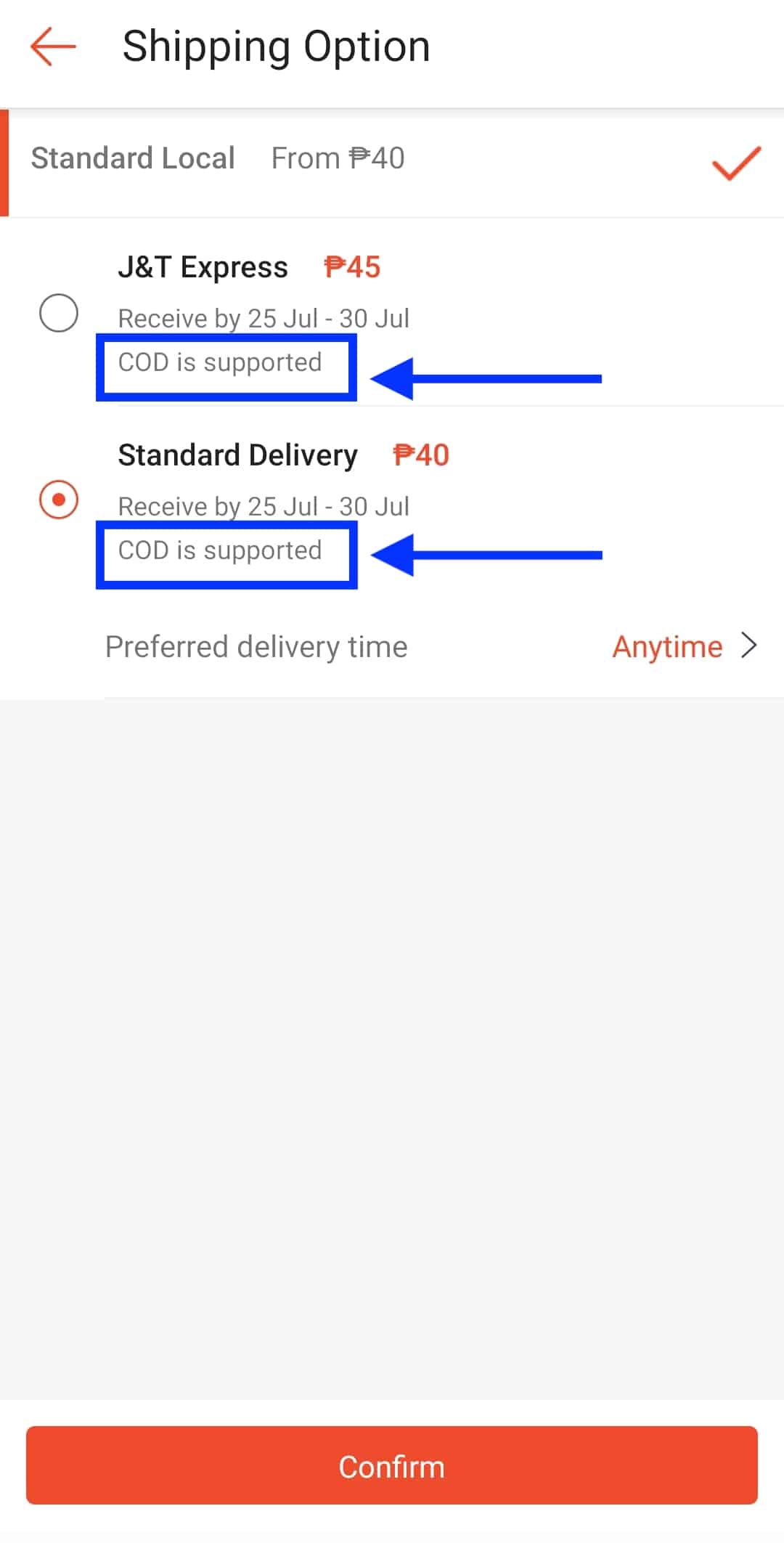 If you want to pay cash on delivery, make sure to choose the shipping option that allows this payment method. You can also choose your preferred delivery time on this screen. Once everything is in order, click Confirm. This will take you back to the screen with your purchase details.
---
3. Choose a payment method.
Click the payment option. You will be taken to a screen with a list of all the payment methods. Choose Cash on Delivery and click Confirm.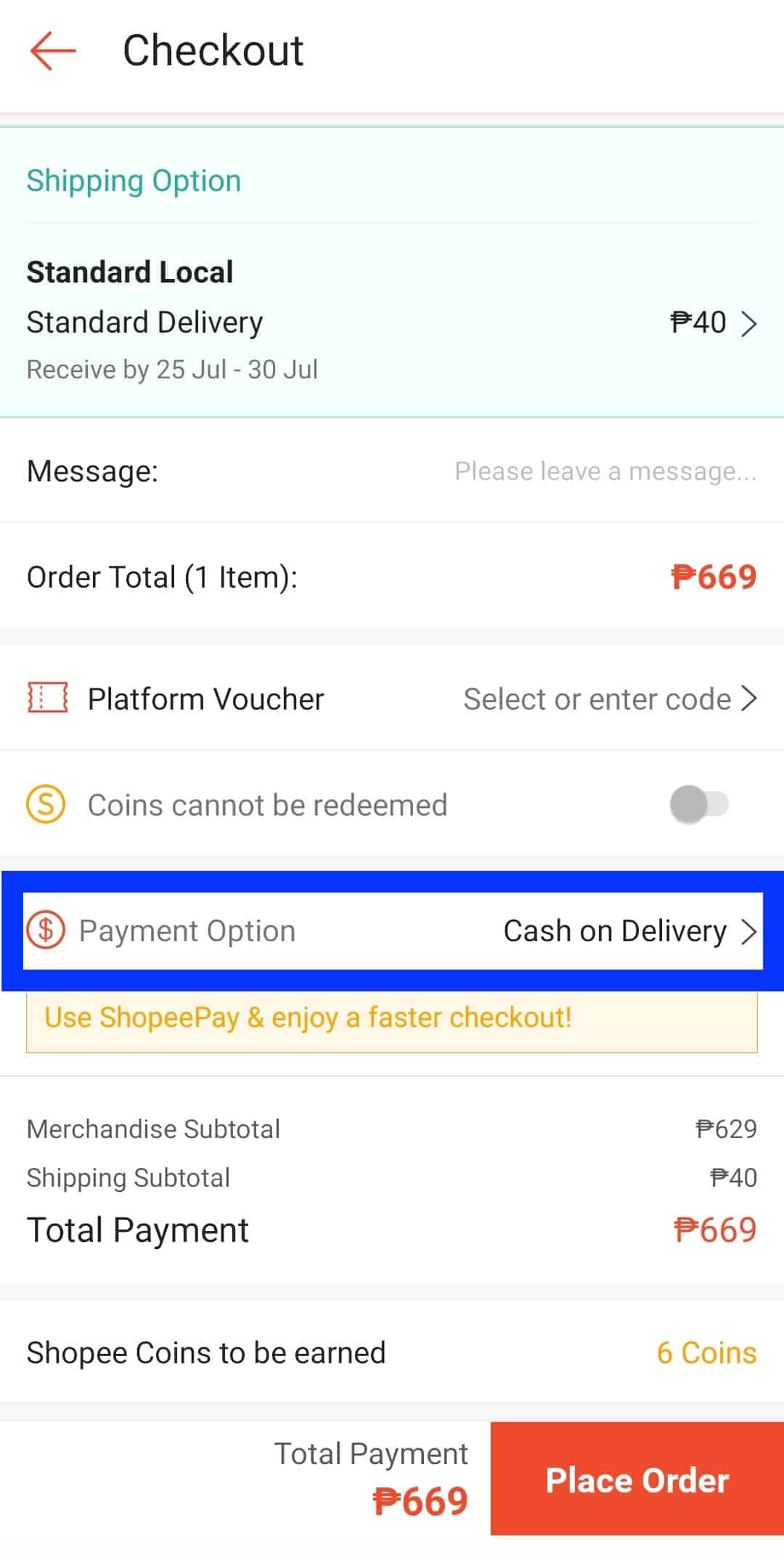 If the Cash on Delivery option appears dim, shadowy or unclickable, this means that the seller or courier doesn't allow COD for this product.
---
4. Click PLACE ORDER.
Once all the details of your purchase is in place, tap Place Order.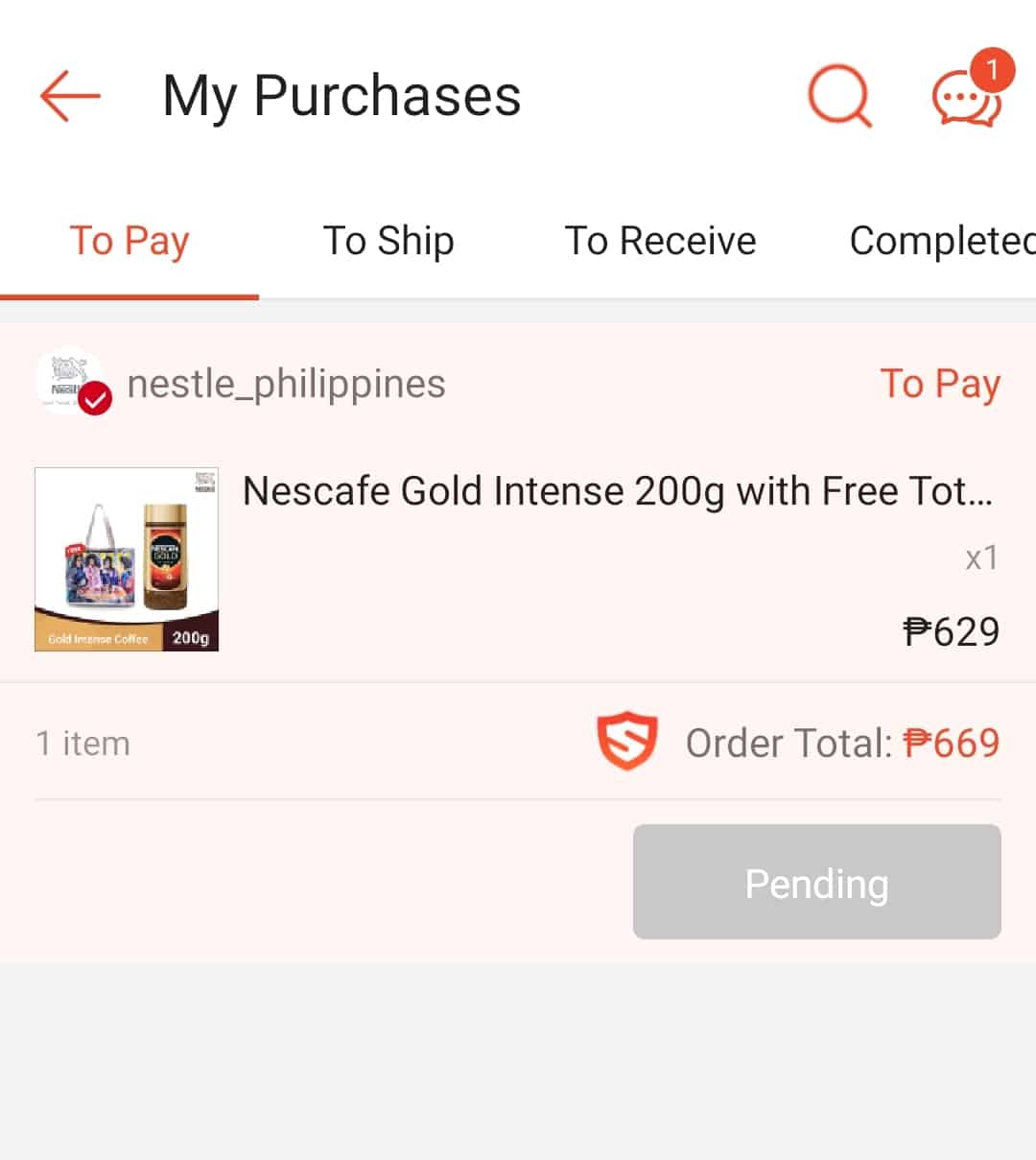 That's it! Now, it's out of your hands. Your COD request will be up for review. If your COD request is approved, the seller and courier will carry on and process your order.
Now you just have to wait for your delivery and make sure to ready your cash.
---
2020 • 7 • 30