PayMaya is an e-wallet app for online and contactless transactions. With PayMaya, you can transfer money, pay bills, and get a virtual re-loadable card that you can use for your online purchases and even booking flights. You can also get a physical card that you can connect to your PayMaya app and use to pay in stores that accept credit and debit cards. You can also use this card to withdraw money from ATMs here and abroad.
Aside from these, PayMaya also offers rewards, discounts, and special perks. It's perfect for those who like online transactions better but are afraid to use their own debit or credit cards. And just like how convenient it is to use their services, opening a PayMaya account is just as easy.
This is how you register for a PayMaya account and upgrade your account to enjoy more features of the app.
WHAT'S COVERED IN THIS GUIDE?
How to Create a PayMaya Account
1. Download the PayMaya App.
The PayMaya App is available for free on Google Playstore for android and the App Store for iOS. Just search for PayMaya and click Download.
2. Tap Create Account.
Once you've installed the app on your mobile device, you can start creating your account. Open the app and tap Create Account.
3. Accomplish the sign-up form.
You would be asked to fill out a form to register. Enter the following details: first name, last name, mobile number, password, and email address. Once you're done, tap Continue.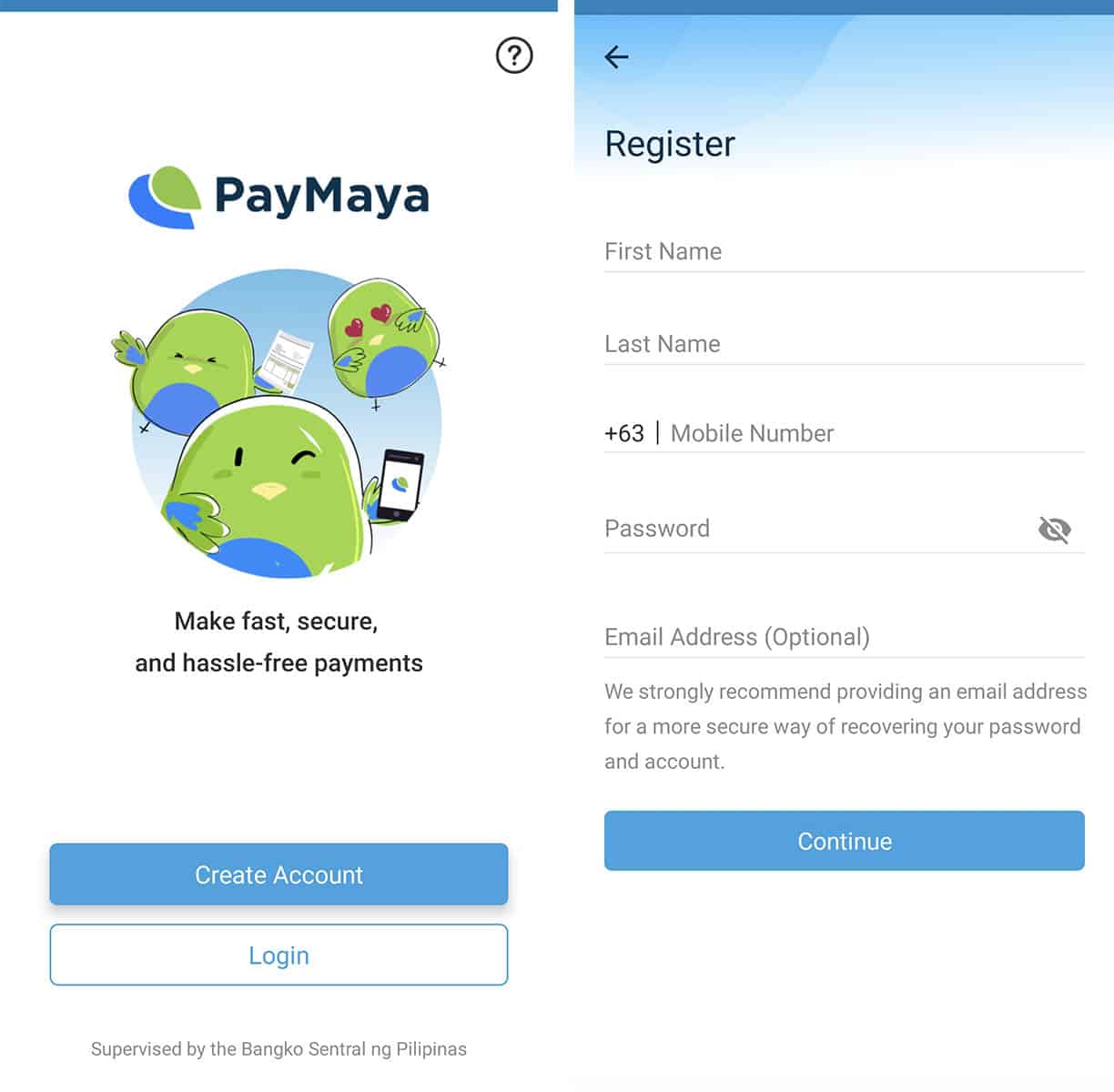 4. Read PayMaya's Data Privacy Policy.
The next screen will show you PayMaya's Terms and Conditions and Privacy Policy. Once you have read and accepted these terms, click Agree.
5. Verify your mobile number.
A One-time pin will be sent to the mobile number you entered in the form via SMS. Enter the 6-digit pin and tap Proceed.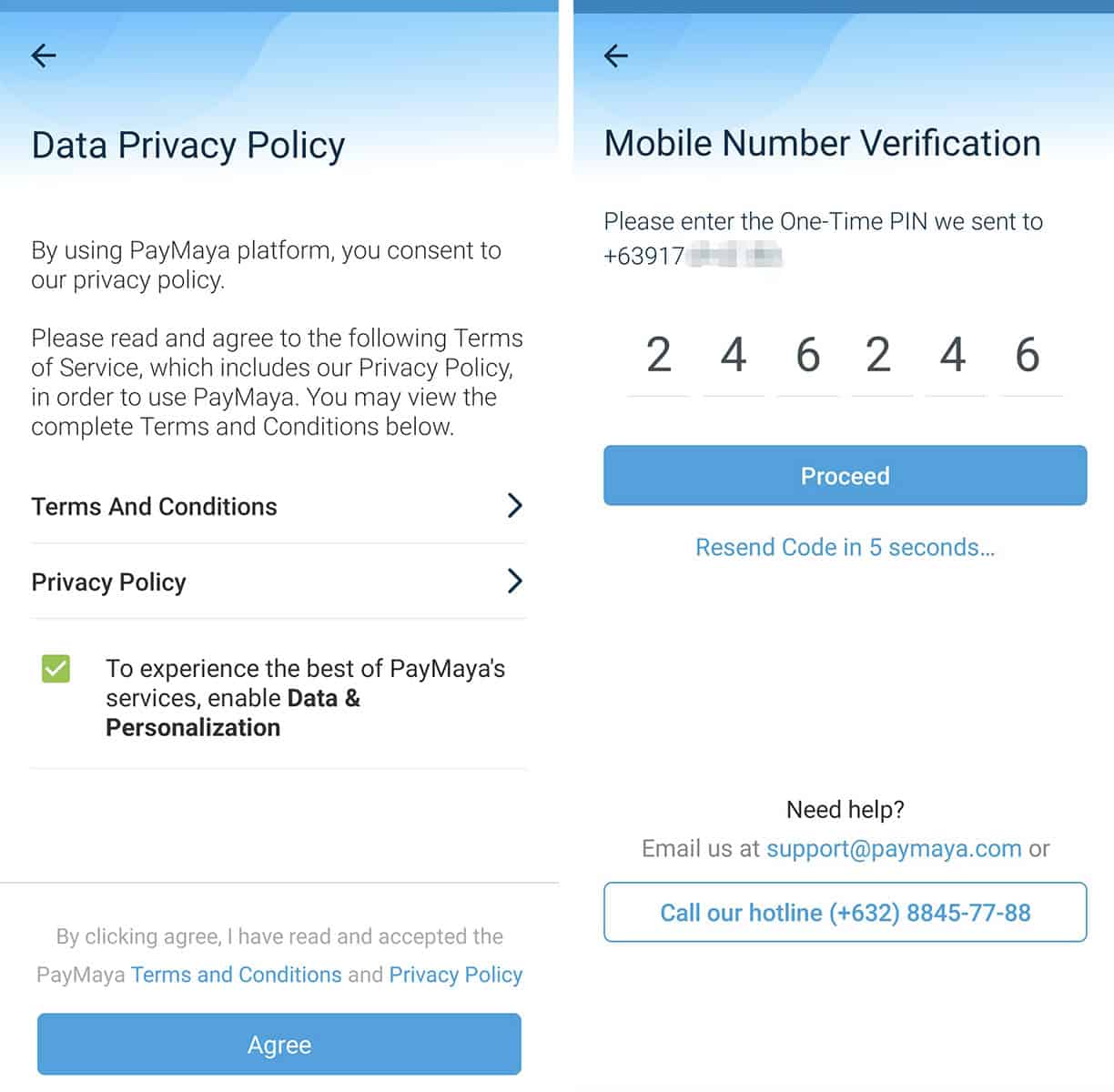 That's it! You have successfully created your PayMaya account.
If you want to be able to do more with PayMaya, upgrade your account to unlock other features. When you upgrade, you can unlock higher limits per month, send money, and withdraw money here in the Philippines or abroad. You can also get a PayMaya virtual card that you can use for online payments.
---
How to Upgrade your PayMaya Account
1. Log in your PayMaya Account.
Open the PayMaya app on your mobile device and log in your account.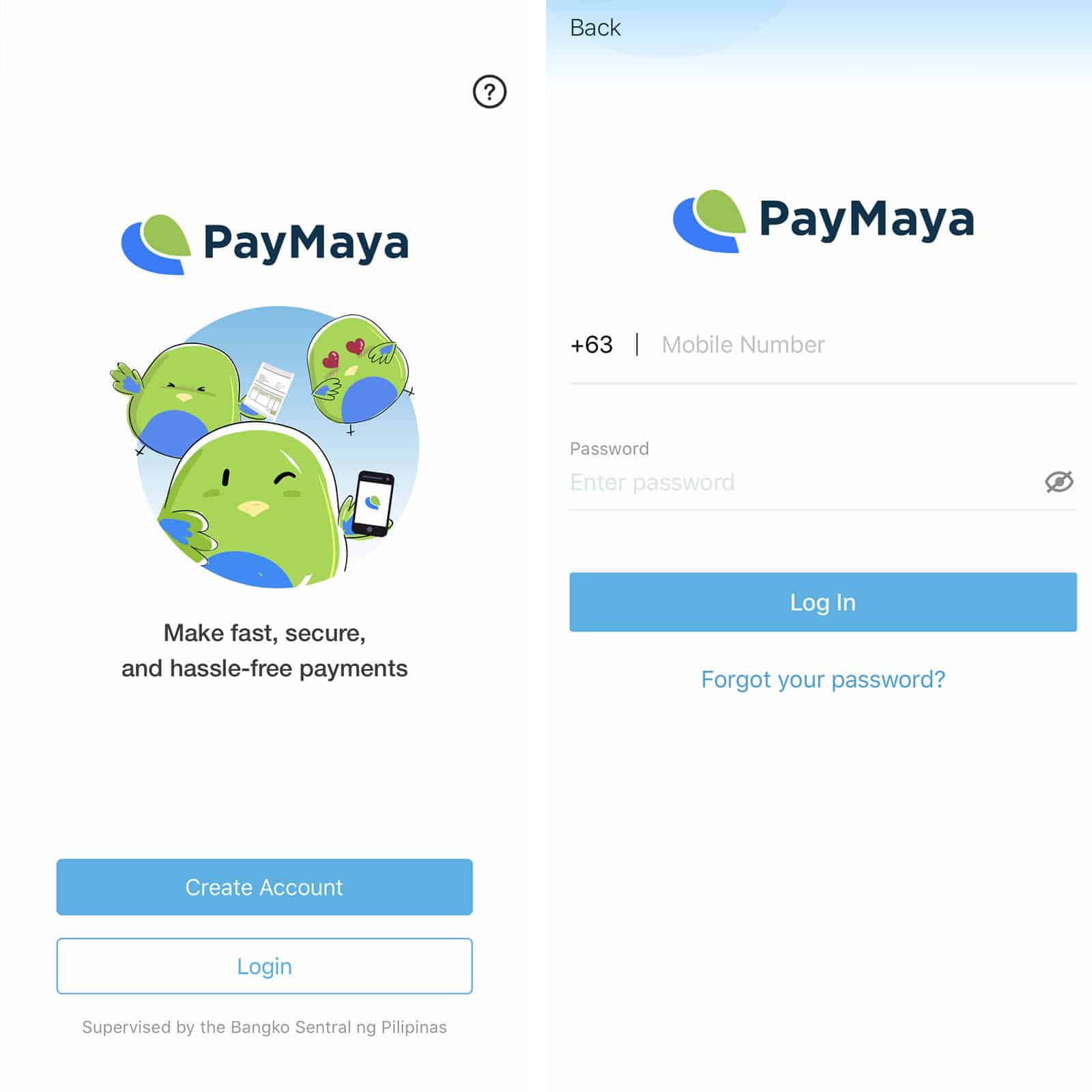 ---
2. Click 'Upgrade Your Account'.
After logging in, you will see the main page of the app. On the upper left corner is the menu button. Tap it and select Upgrade Your Account.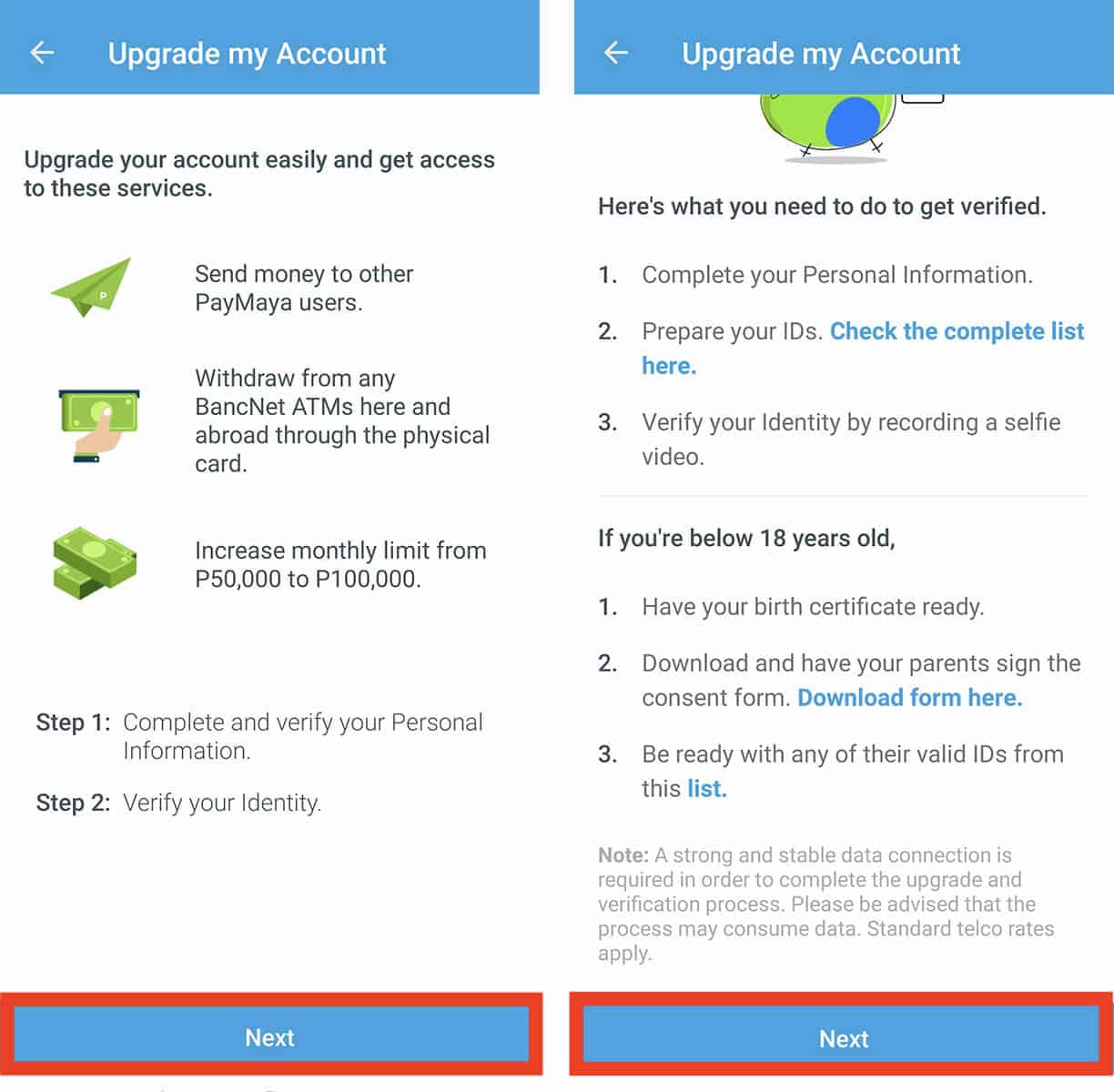 ---
3. Accomplish the next form.
Fill in your personal information on the form provided. Enter you name, nationality, date of birth, place of birth, source of income and complete address. Once you're done, tap Next.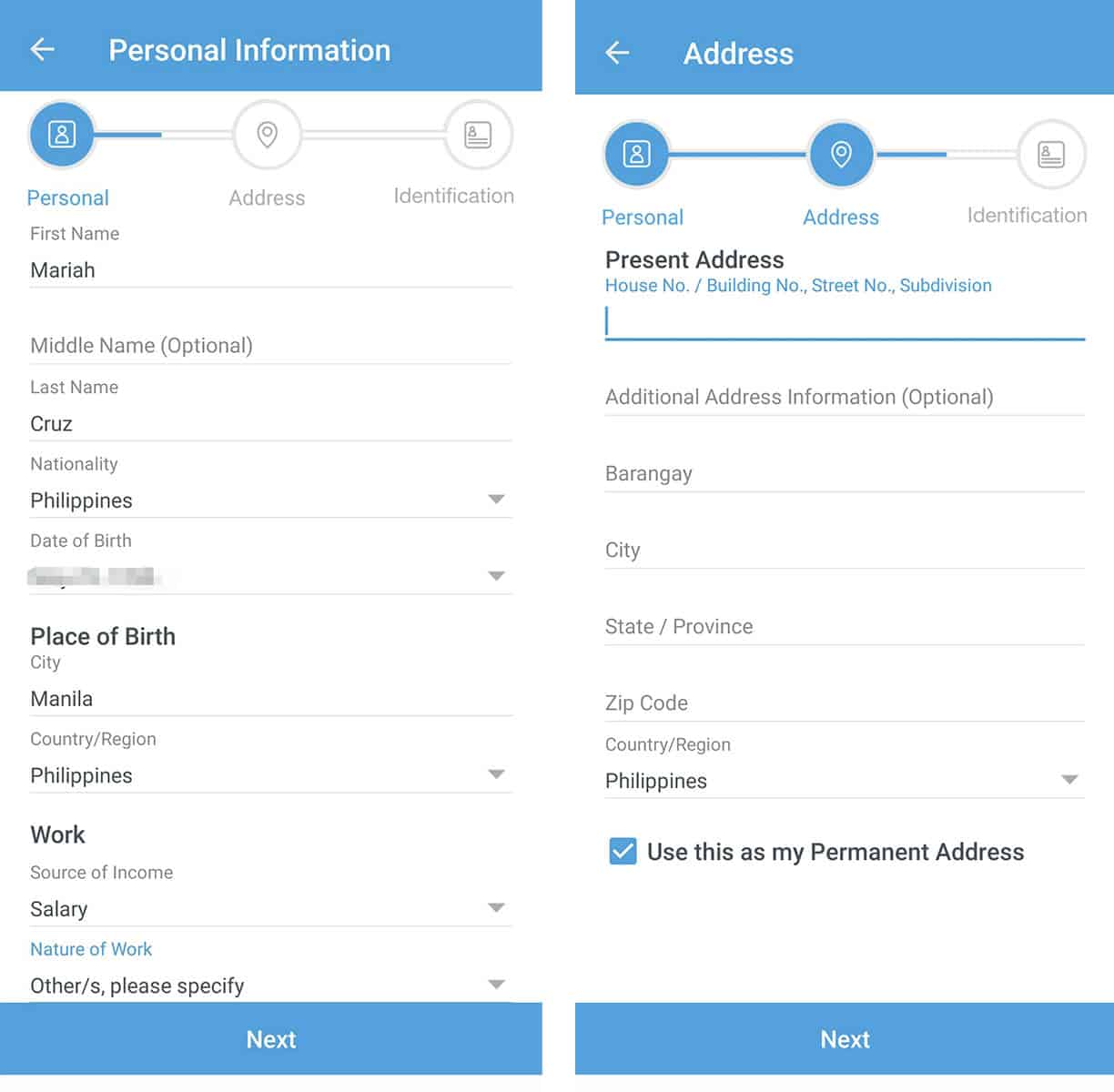 ---
4. Upload a photo of your ID.
For faster approval of your upgrade, using a primary ID is recommended. Here is the list of primary IDs:
Driver's License
Passport
UMID
PRC License
Postal ID (issued 2015 onwards)
Choose which ID you will submit and enter your ID number. Make sure the information you entered is the same with the information on your ID and make sure your ID is not expired. Take a clear photo of your ID right side up on a plain dark surface and ensure that the details are readable.
After taking a photo of the front and back of your ID, click Next.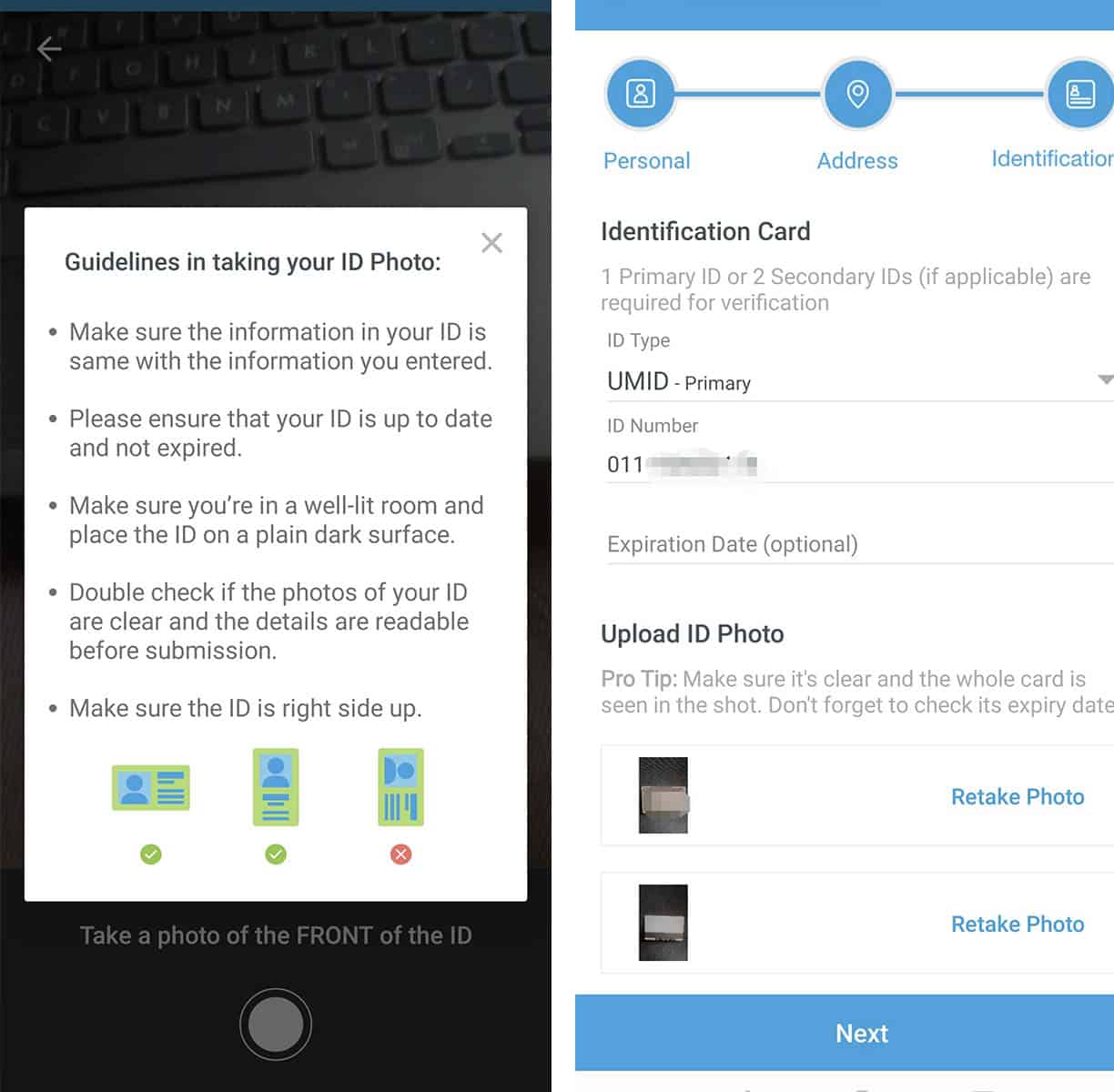 ---
5. Record Liveness Video.
Paymaya requires a video recording of yourself for further identification. When recording, make sure you are in a well lit room and all accessories like earrings and glasses are removed. Make sure that there are no other faces in the background. Once you're ready to take the video, tap record and follow the instructions. You have to face the camera, then nod your head up and down, and turn your head sideways.
After recording the video, tap Next.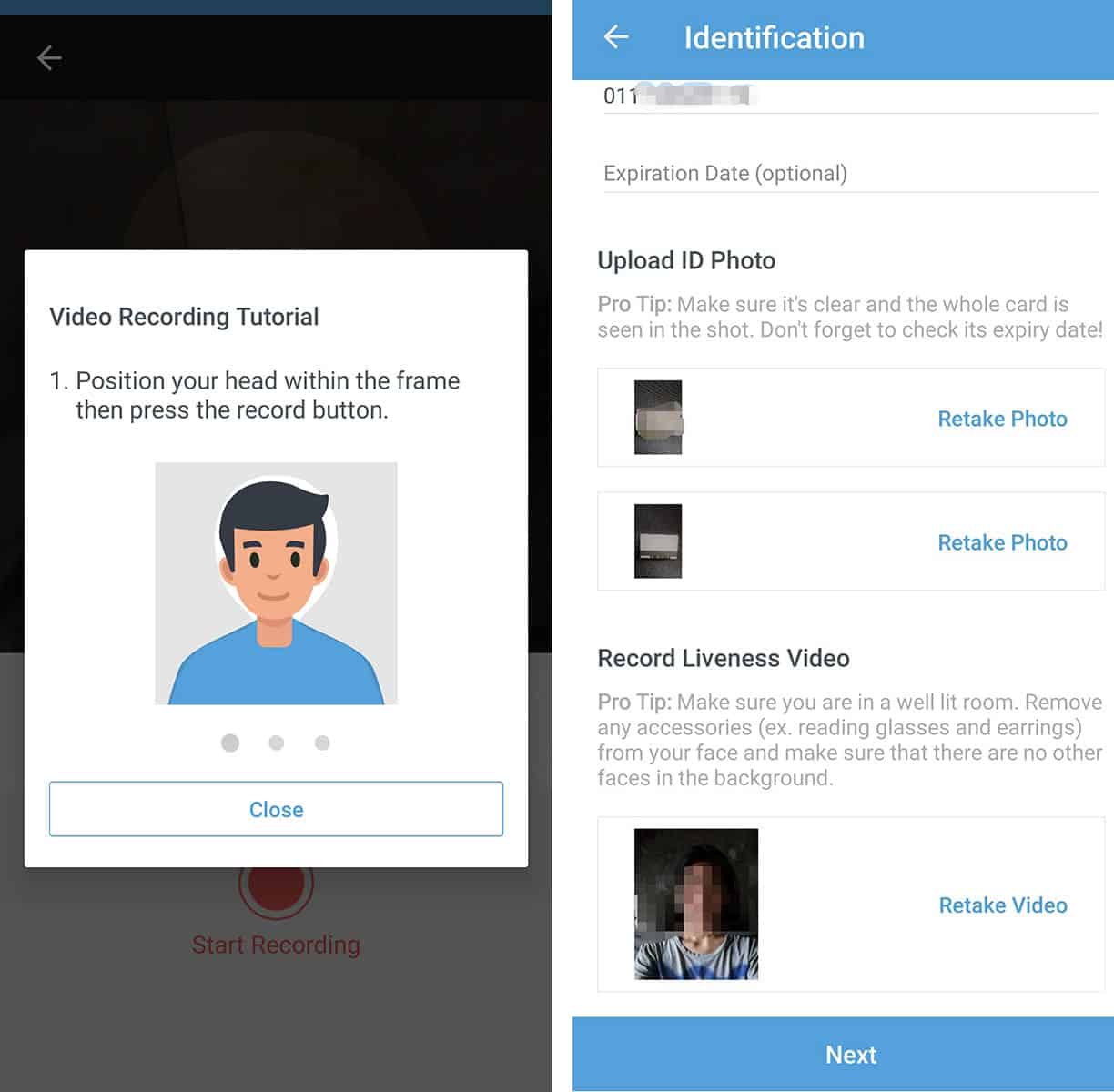 ---
6. Review your application.
A summary of the details of your application will be shown in the next screen. Double check if correct and once everything is in order, click Submit.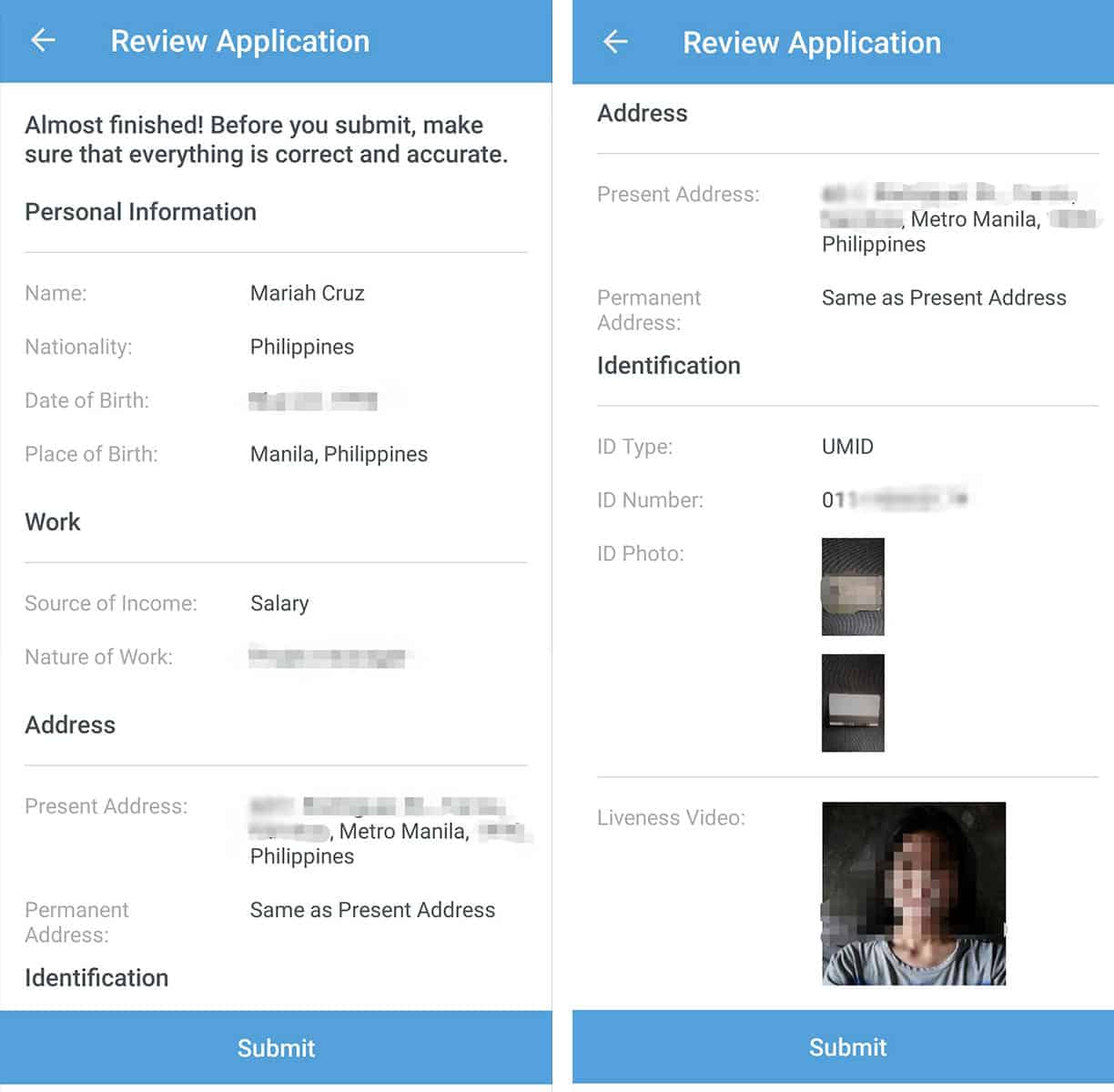 ---
7. Take note of your validation code and wait for confirmation.
Paymaya takes a maximum of 72 hours to evaluate your application. You will receive a text message regarding the status of your application. Take note of the validation code by simply taking a screenshot. You will need this in case you don't receive a status update after 72 hours and you have to contact Paymaya's customer service.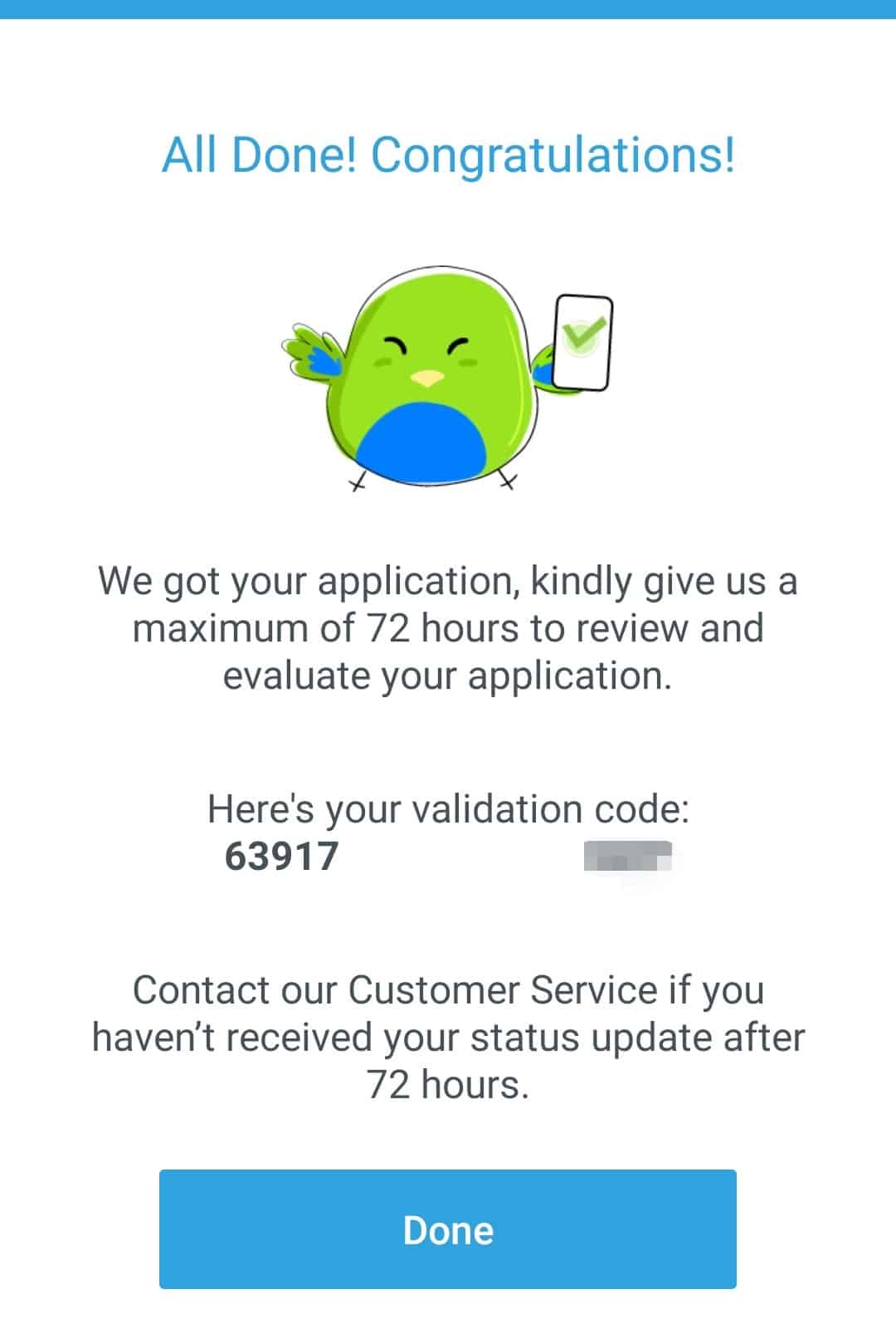 ---
2020 • 7 • 30