With online payments becoming even more popular, there are now a few e-wallets available in the Philippines. No surprise there because e-wallets are convenient and easy to use. You can create an account quickly and use it right away even if you don't have an existing bank account.
One of the most popular e–wallet in the Philippines is PayMaya, a product of PayMaya Philippines Inc., a subsidiary of Smart-PLDT. But anyone can register and use it, even if you're NOT a Smart subscriber.
PayMaya allows its users to pay bills, send money, and pay for purchases including in physical stores that have partnered with PayMaya. PayMaya also gives its verified users a virtual card they can use for online payments.
This is how to send money from your PayMaya account to a BPI account. Note that you can only transfer money after you have verified your PayMaya account.
WHAT'S COVERED IN THIS GUIDE?
1. Log in your PayMaya account.
Open the PayMaya app on your device and enter your password to log in.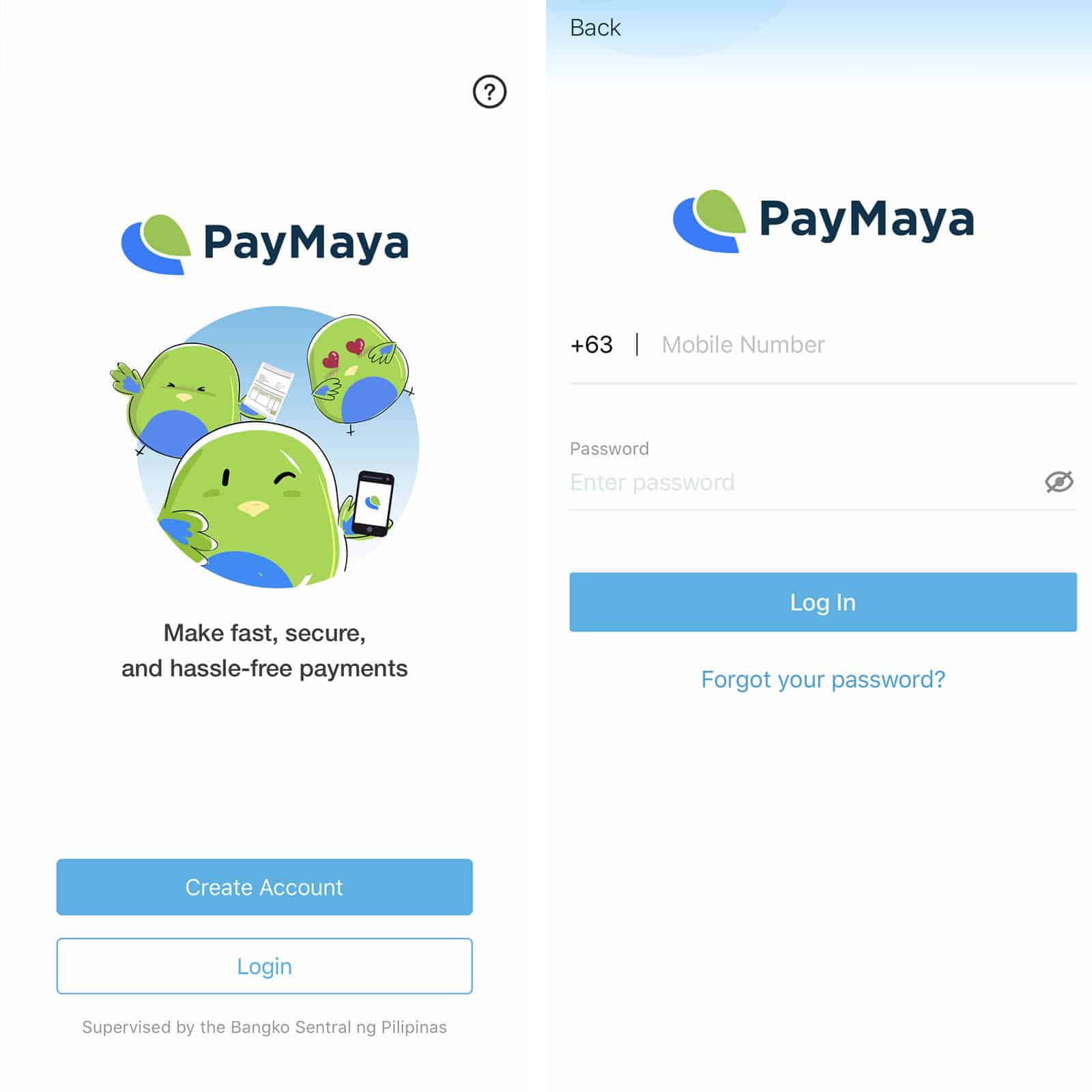 ---
2. Tap BANK TRANSFER and select BPI.
On the main screen of your PayMaya account, click the Bank Transfer icon.
The next screen will show a list of banks to which you can send money. Choose Bank of the Philippine Islands.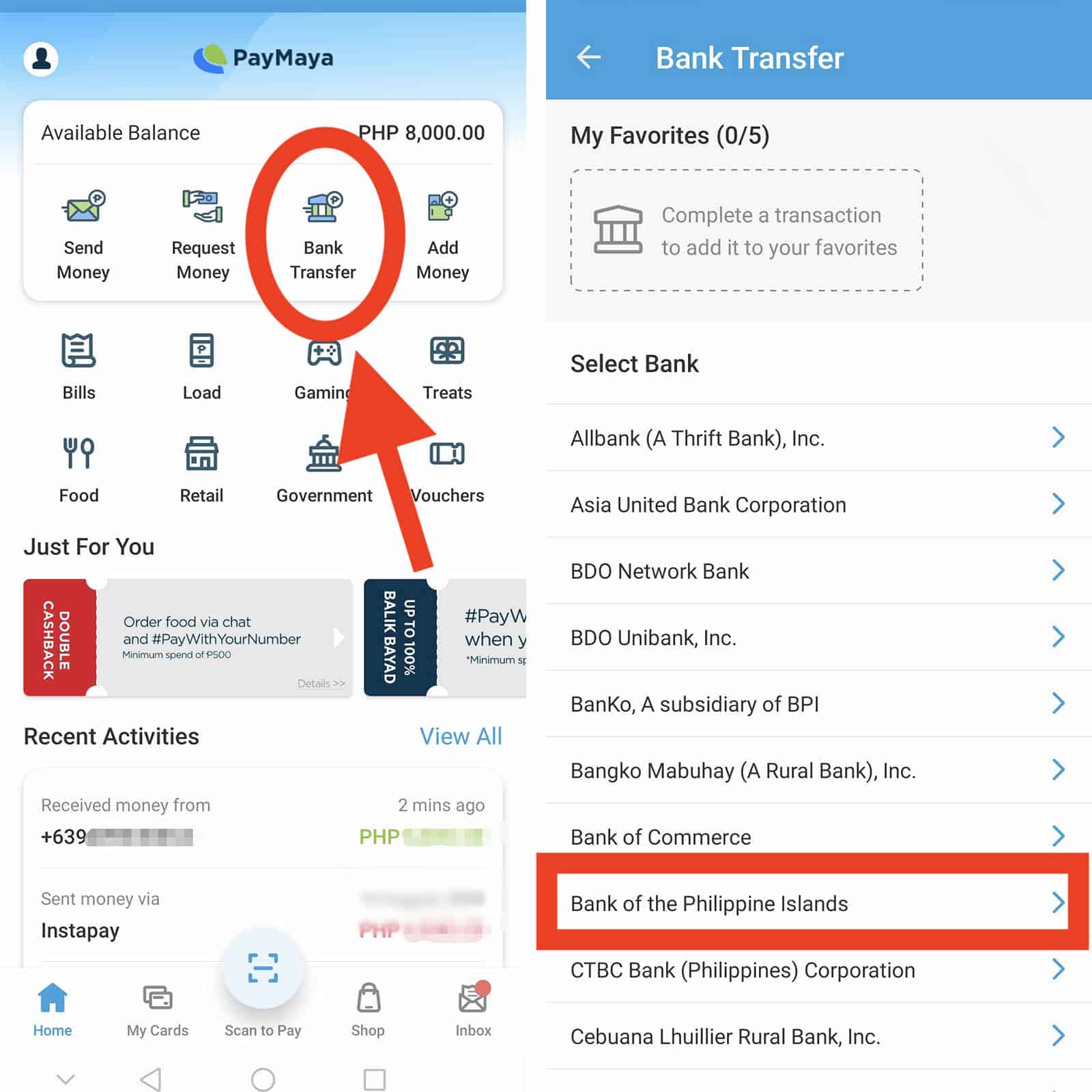 ---
3. Fill in the transaction details and send.
Enter the amount you wish to transfer.
Write the purpose of your transaction. It is required so if you are transferring to your own account, you may simply type 'personal'.
Enter the account details including the account number, first name, and last name. You may also type in the mobile number of the recipient.
Once you've filled out the form, tap Continue.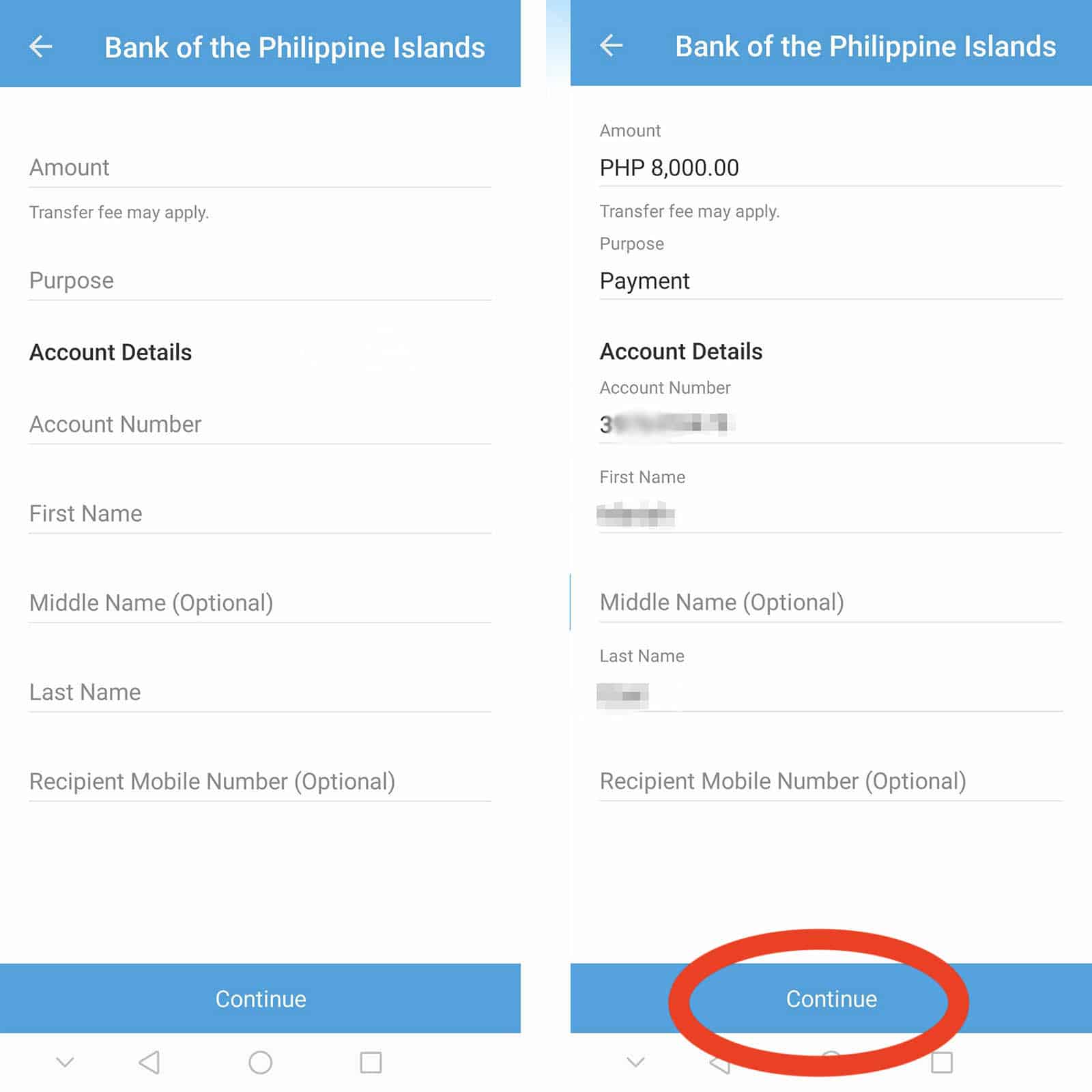 ---
4. Send and confirm.
A summary of your transaction will appear on the next screen. Double check all the details you entered and tap Send if everything is correct.
A one-time pin will be sent to you to the cellphone number connected to your account via SMS. Enter the 6-digit pin and tap Proceed.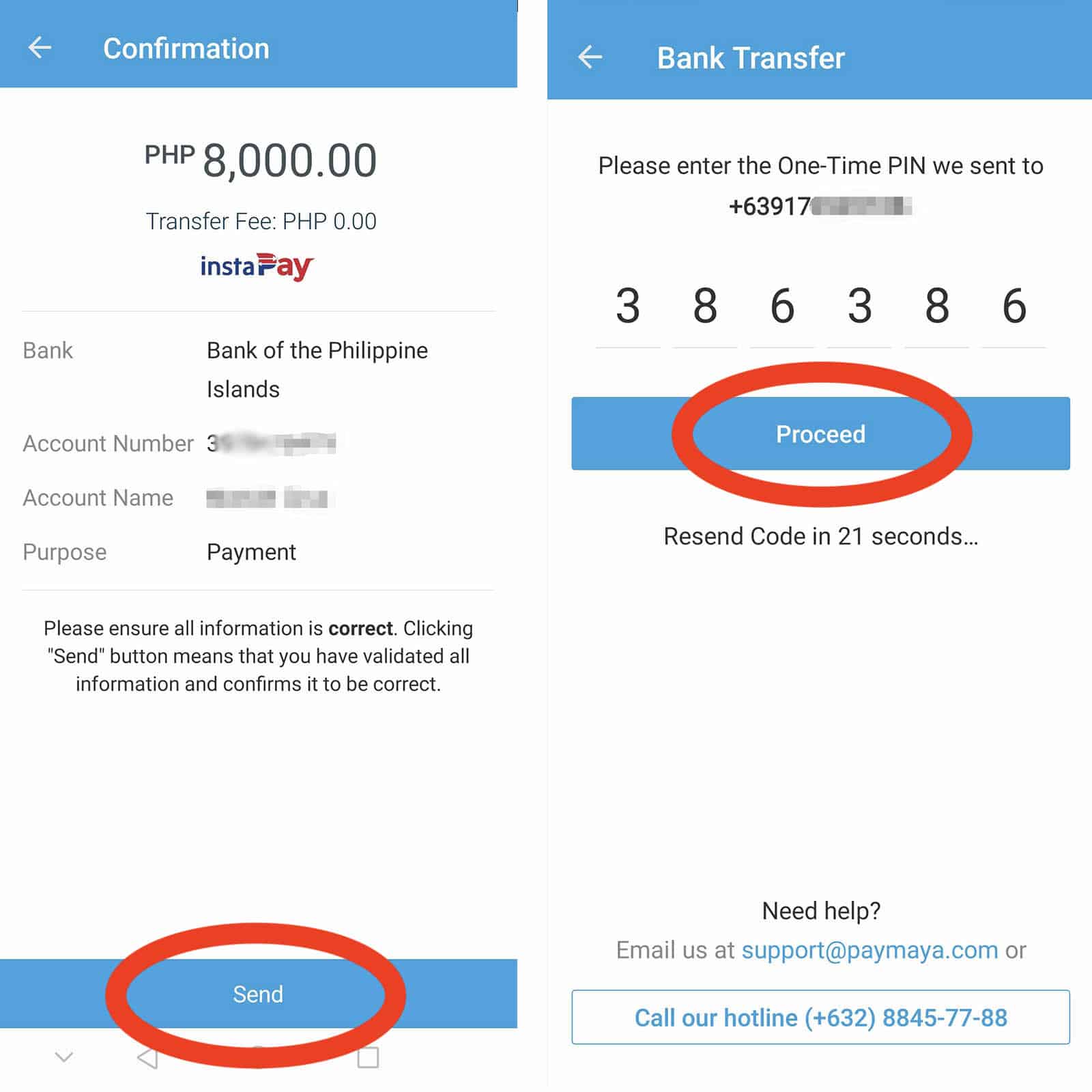 ---
5. Take note of the Reference ID.
A prompt with the status of your transaction and a summary of the details will appear. It also includes a reference ID. Take note of the reference ID by simply taking a screenshot. This will be useful if you encounter problems regarding your transaction.
You now have successfully transferred money from your PayMaya account to a BPI account. An SMS regarding the transaction will also be sent to you. The money you transferred will immediately reflect on the BPI account you sent the money to.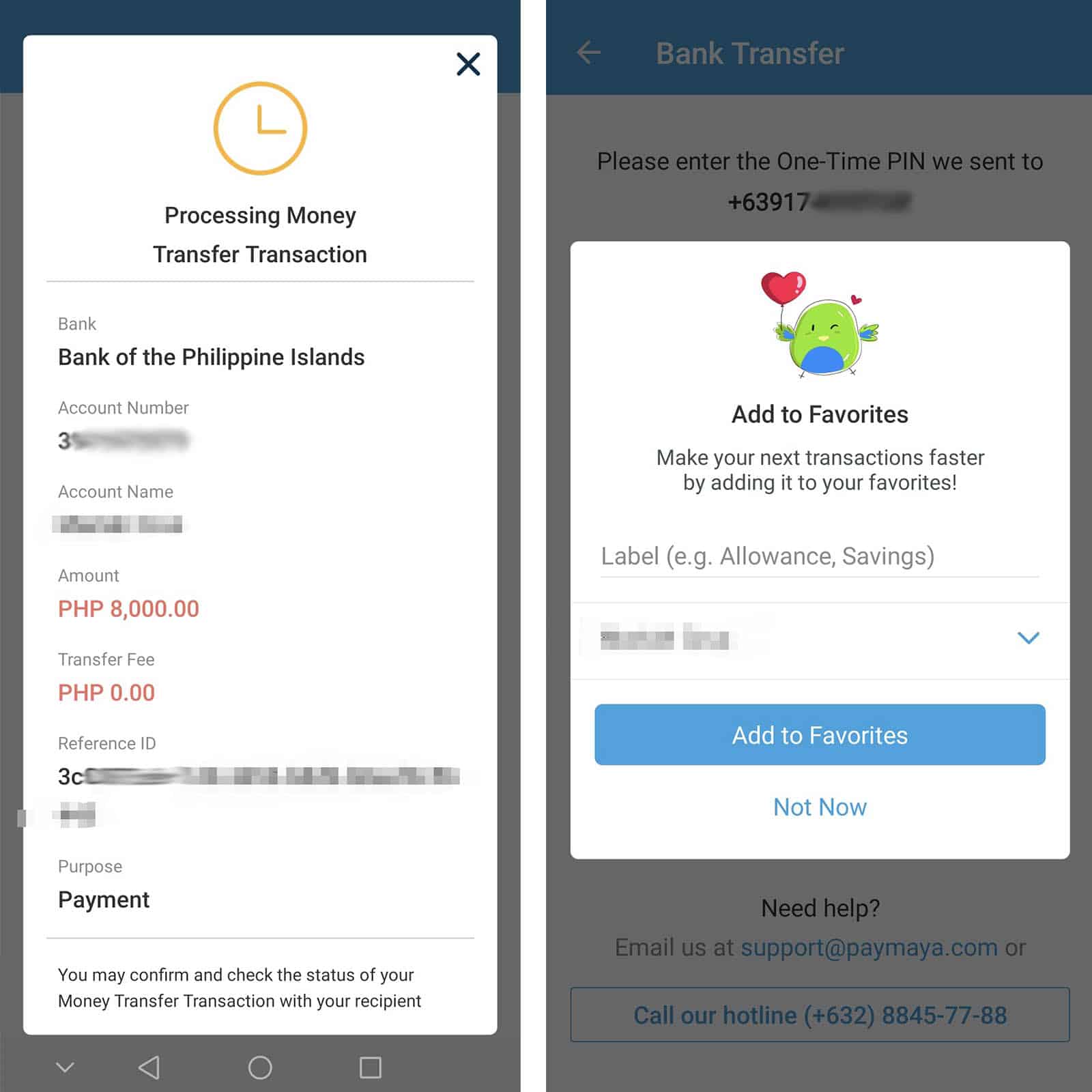 ---
2020 • 8 • 29