Being able to transfer money from your BPI account to other local banks online is convenient. There's no need for you to withdraw the money from your account then go to another bank to deposit. You can also do it anytime anywhere as long as you have a secure and stable internet connection.
Usually, transfers to other local banks has a transaction fee of P50.00 per transaction. But since March, this transaction fee has been temporarily waived and BPI is yet to announce when they would start collecting fees for this transaction again. This means that if you're going to transfer money from your BPI account to another local bank now, no fees will be deducted from you, at least for now.
This is how you can transfer money from your BPI account to another local bank. Note that to be able to do this, you have to have a BPI Online Account.
---
WHAT'S COVERED IN THIS GUIDE?
1. Log in to your BPI Online Account.
Open the BPI mobile app on your mobile device. Type in your username and password then tap login. You can also login your account by using biometrics if the finger print saved on your device is connected to your BPI Online Account.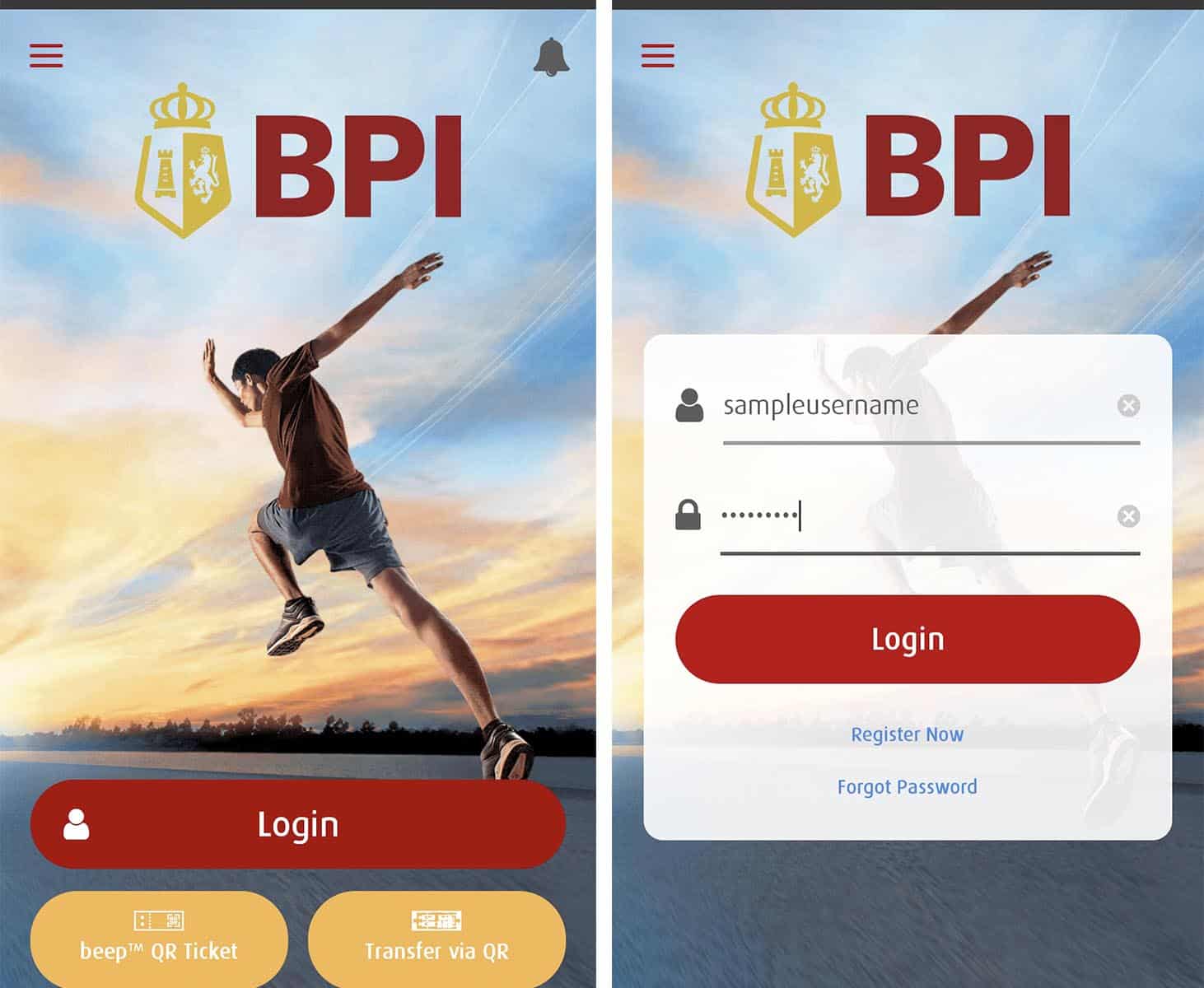 ---
2. Select which account you want to transfer funds from.
After logging in to your BPI Online account, you will see all the accounts connected to your online account. If you have multiple accounts connected, choose which one you want to transfer funds from.
The next screen will show you an overview of your account. Tap Transfer below your account details.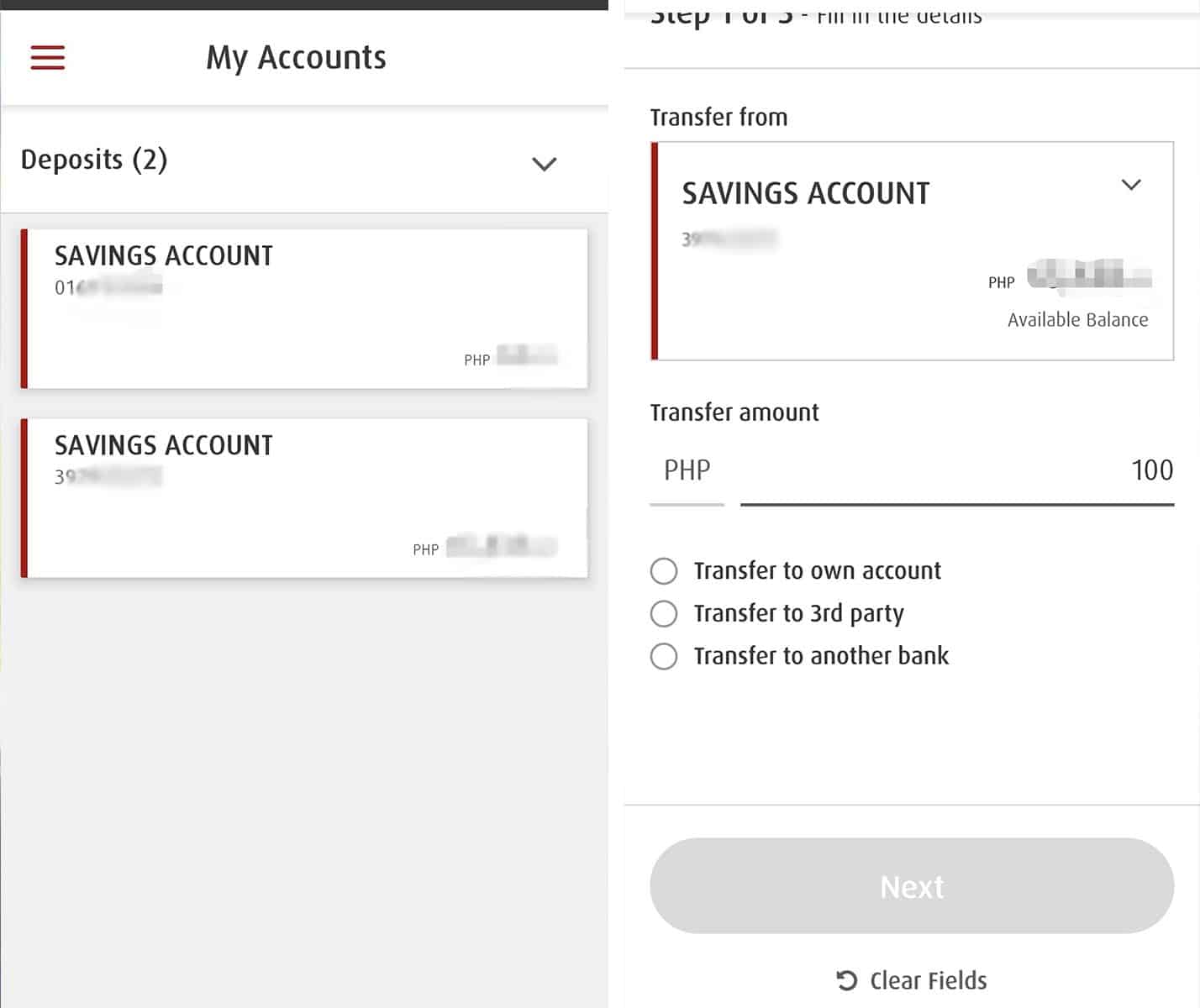 ---
3. Enter the transaction details.
On the next screen, you have to fill out the details of your transfer.
Enter the amount you want to transfer.
Tick the circle beside Transfer to another bank.
A pop-up with a list of banks will appear. Choose BDO Unibank, Inc.
Enter the account number and the account name of the recipient.
Add notes if you need to.
Once you've completed the details, tap Next.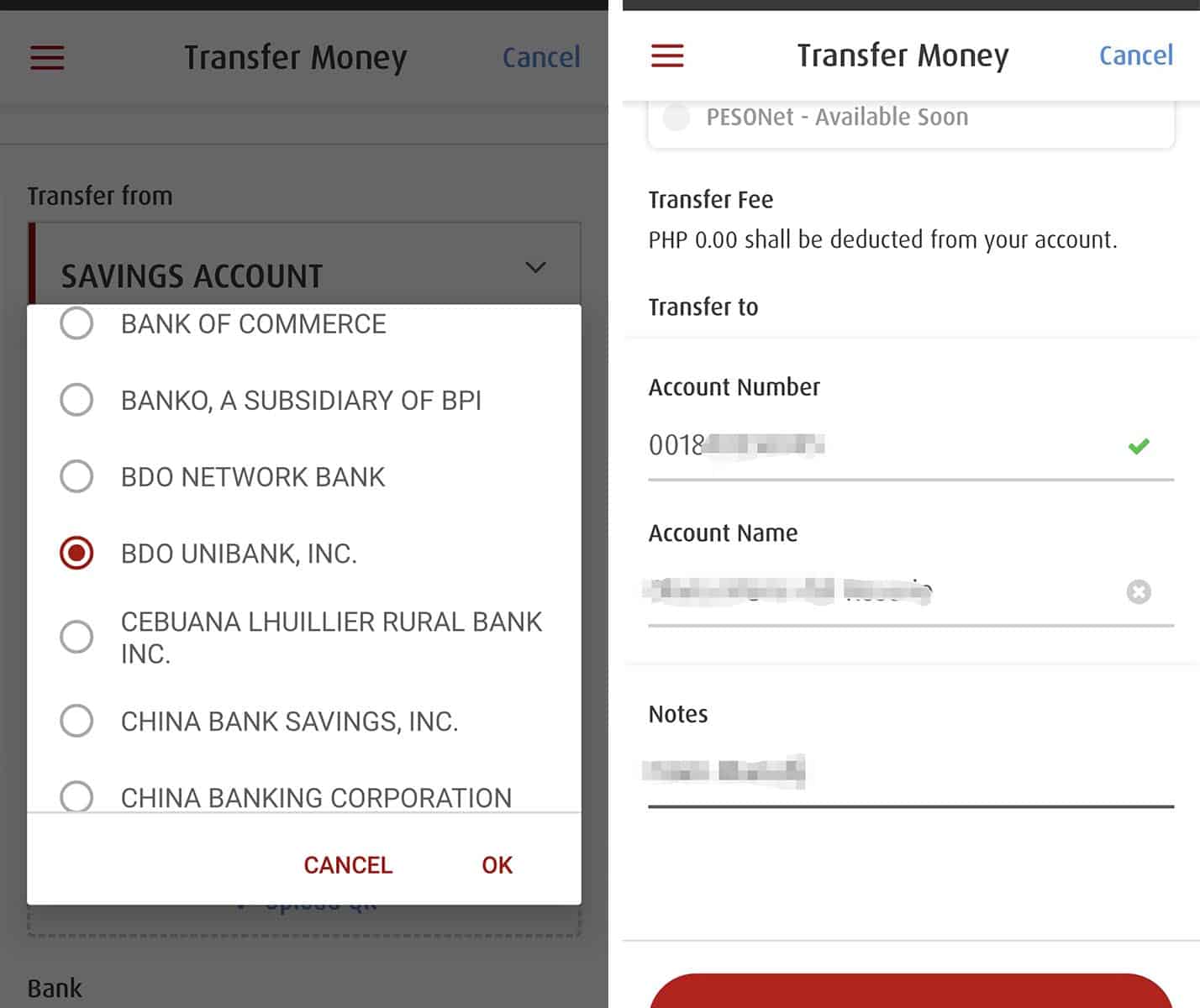 ---
4. Review the details of your transaction.
A summary of your transaction will be shown on the next screen. Review all the details and make sure they are correct. If everything is accurate, tap Confirm.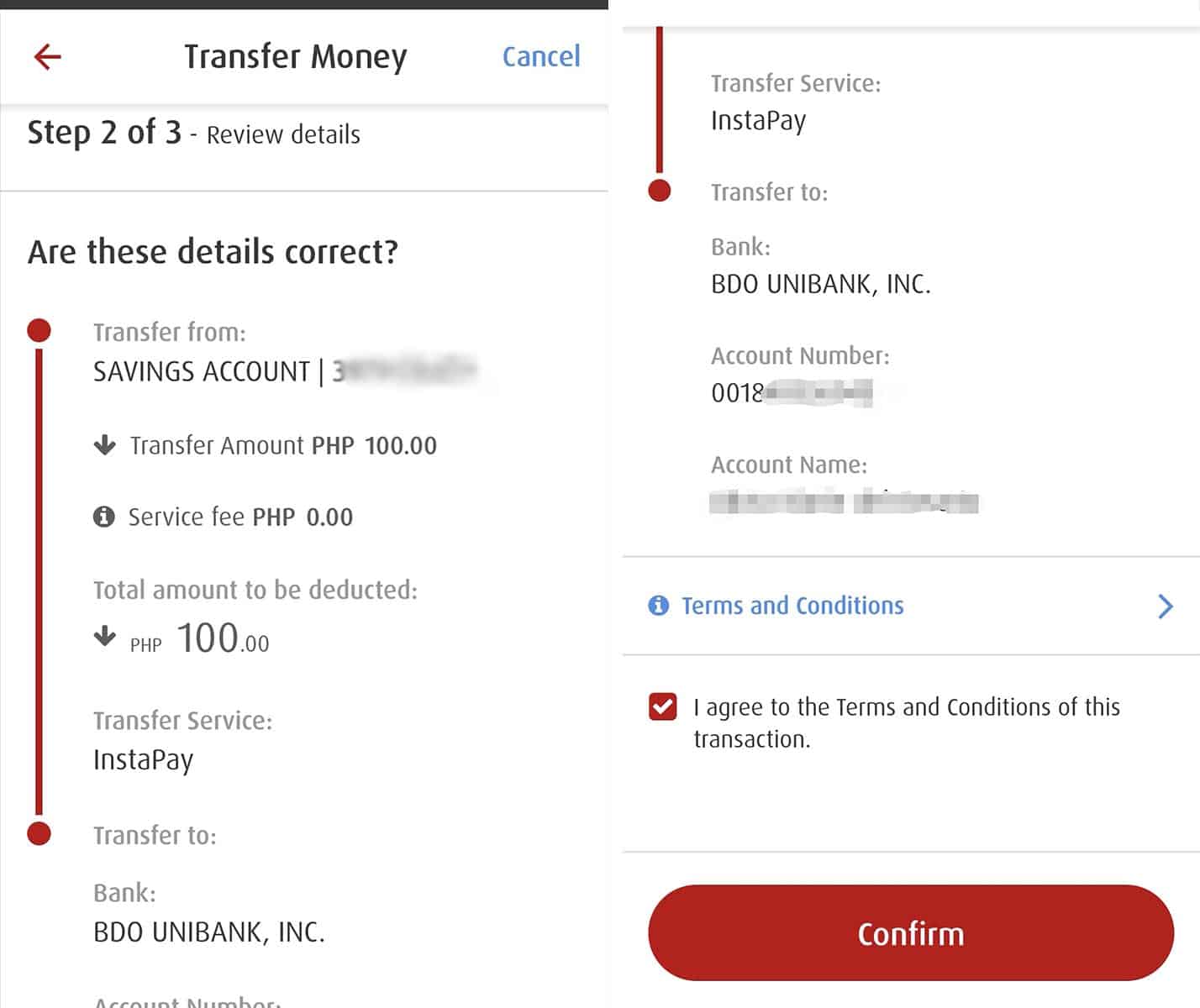 ---
5. Enter the One-Time Pin (OTP).
Once you've confirmed the details, the next screen will confirm your mobile number. This is where you will be sent the OTP. If the number is correct, tap Yes, Send me the code.
The 6-digit one-time pin will be sent to your mobile phone via SMS. Enter the code you received and click Submit.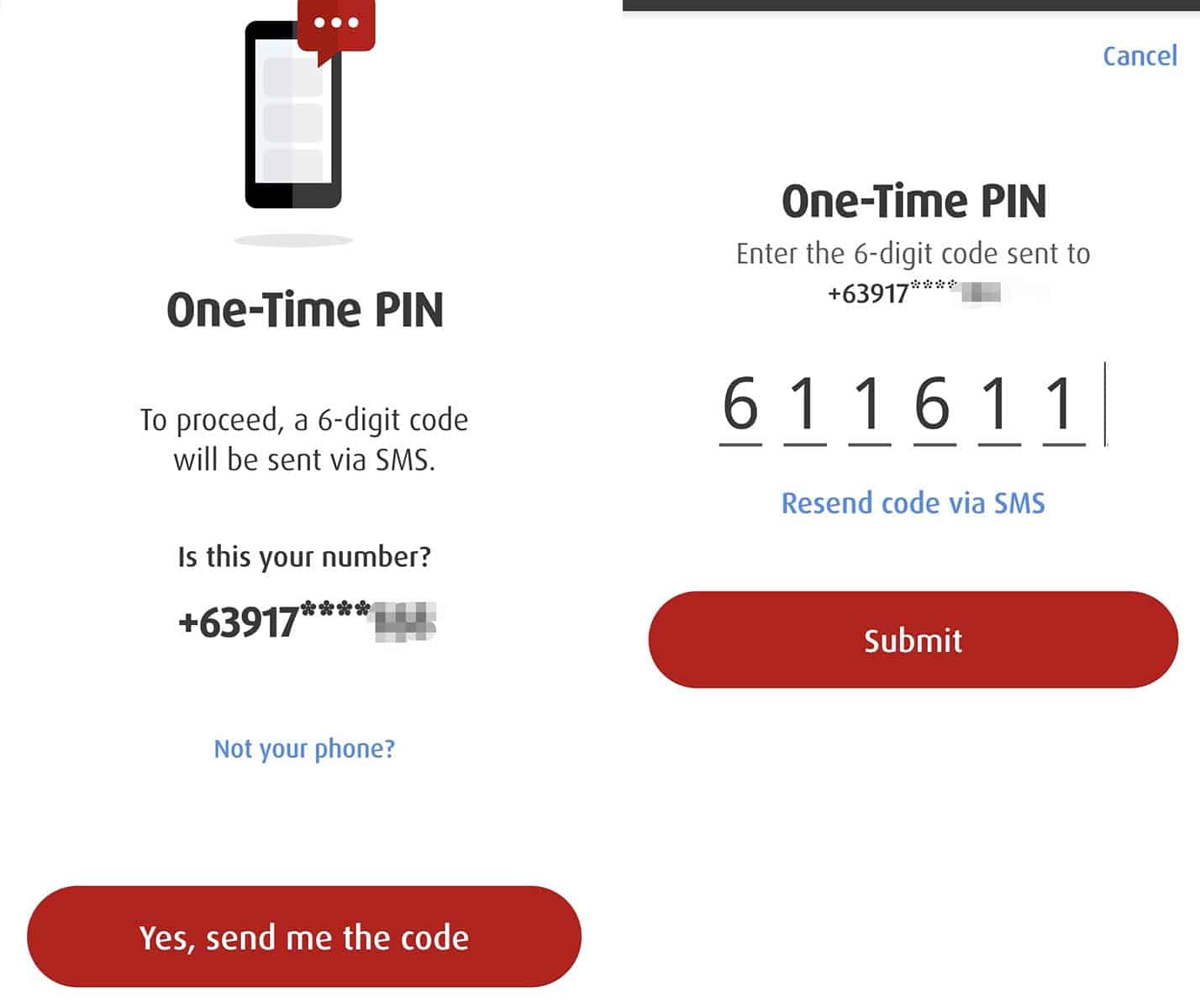 ---
6. Take note of the confirmation number.
The next screen will show you if your transaction was successful. You will also see another summary of your transaction and a confirmation number at the bottom. Take note of this confirmation number or simply screenshot this page. This will be useful in case you encounter problems with your transaction.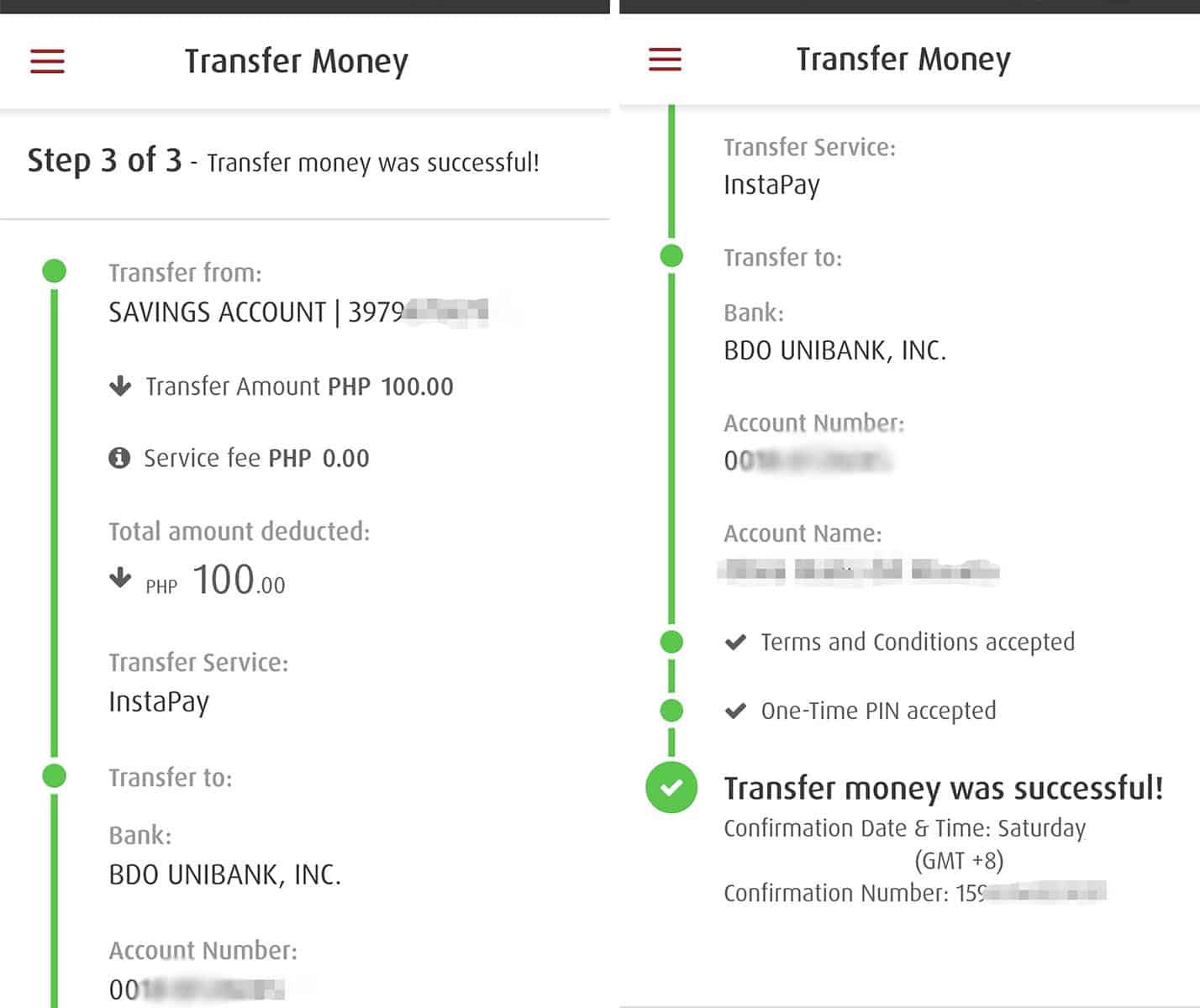 That's it! The amount you transferred will reflect on the account you sent the money to right away. Don't forget to log out your BPI online account.
---
2020 • 7 • 29