2020 • 7 • 29
Since the Inter-Agency Task Force for the Management of Emerging Infectious Diseases (IATF-EID) authorized the resumption of operations of lodging businesses last month, more and more hotels are adapting to the new normal. Despite the drastic decrease in leisure travelers, hotels proved essential during the pandemic, providing a place to stay to returning OFWs, stranded tourists, and business travelers.
But of course, a lot has changed in the processes and overall experience. Hotels must follow Memorandum Circular No. 2020-002, released by the Department of Tourism (DOT), which enumerates the "New Normal" health and safety guidelines for the operations of hotels and other accommodation establishments.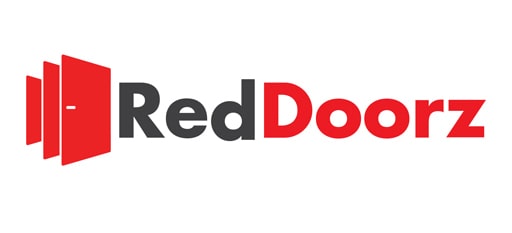 Many hotels have already implemented these and more are already working on it. RedDoorz, the largest online hotel management platform in Southeast Asia, is taking it to another level. In line with the government policies, RedDoorz has launched HygienePass, an industry-wide certification program that aims to standardize the sanitation and hygiene protocols and to easily identify "safe" hotels on its wide network. The program will make it easier for Filipino travelers to know whether or not the hotel they are checking out is implementing said policies. They are currently processing the certifications for all its 250 properties across the country .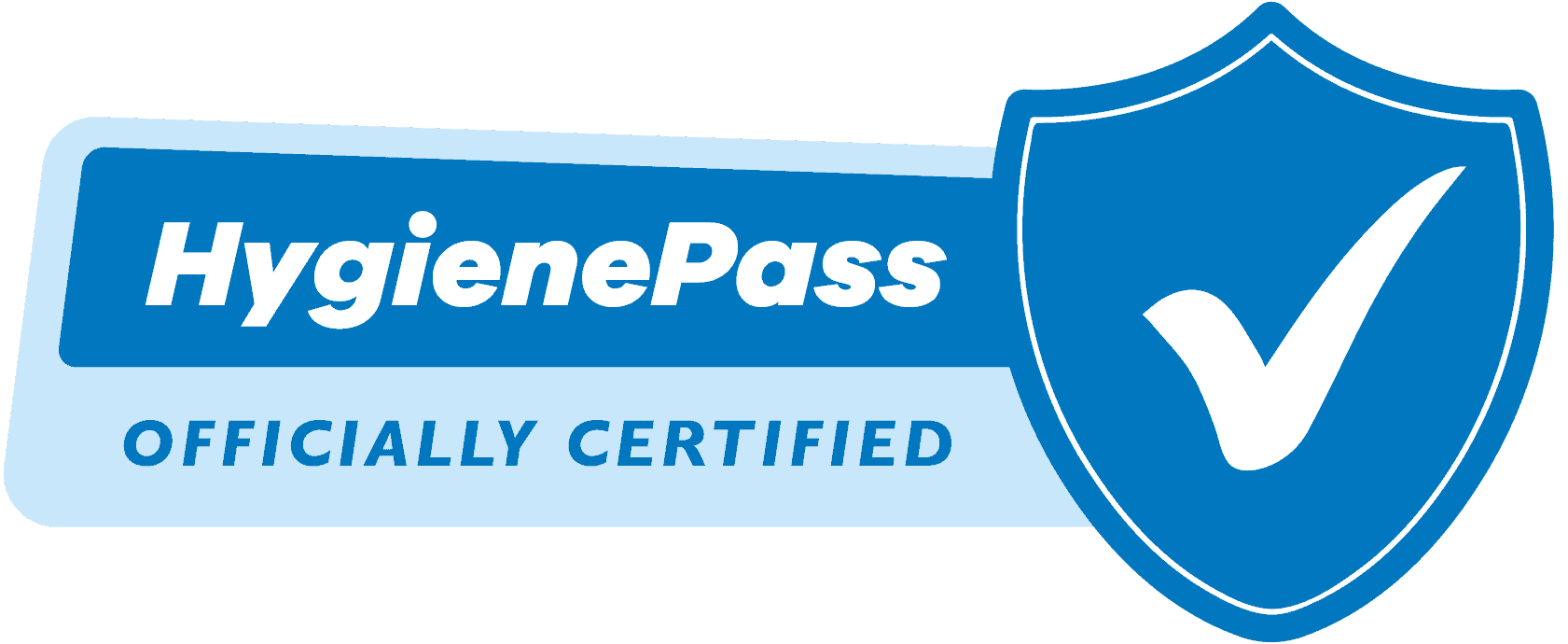 "HygienePass is very much in line with current international and national guidelines on infection prevention and control for the accommodations sector," said Dr. Renzo Guinto, M.D., DrPH., RedDoorz's trainer and consultant.
But what would it be like to stay at a hotel under the New Normal? The DOT memorandum paints a picture of the processes and rules. Here are some of the guest-related guidelines that you need to be familiar with!
---
Online Booking
As much as possible, settle the payment online to minimize physical contact with hotel staff. RedDoorz also accepts GCash transactions for less contact and easier processing.
Some local government units and agencies require that you show proof of accommodation before being allowed to enter. For example, the Manila International Airport Authority and the Mactan-Cebu International Airport have announced that for international arrivals, non-OFW passengers must present a confirmed hotel booking prior to travel date.
---
Checking In
Get your body temperature checked upon entry. A staff member will check it using a thermal scanner at the hotel entrance. If cleared, you will be allowed entry. If found with fever and flu-like symptoms, you will be referred to the doctor on duty or nearby hospital.
Disinfect your shoes by stepping on the sanitizing mat at the entrance.
Fill up a Health Declaration Form upon check in at the hotel.
Observe physical distancing and respiratory etiquette. Follow the floor markers, which should allow one meter distance from the next guest.
Familiarize yourself with the hotel policies. You'll be briefed on the disease and given health information materials, emergency contact numbers, and reminder cards.
You should not be escorted or showed around the room by staff after check-in.
---
Inside the Room
Only single, double or twin room occupancies are allowed. Couples or family members who live in the same house may book a double or twin occupancy room. Ideally, the beds should be at least one meter apart. Room transfers may be allowed when necessary.
Bathroom amenities and sanitation kits (which may include face masks, gloves, 70% solution alcohol) must be provided to each guest.
Dispose of your trash properly, especially used Personal Protective Equipment (PPE) like face masks, disposable gloves, and other sanitation wastes. You should find at least two trash bins inside your room; one is intended for used PPE.
Rooms should allow convenient in-room dining.
Turndown service is strongly discouraged, so don't expect the staff to clean up your room in the middle of the day.
Don't expect to find food and drinks at the minibars because it's strongly discouraged. Bottled water is allowed.
No sharing of food or belongings.
Avoid mingling with other guests.
Always wash your hands.
Observe physical distancing and respiratory etiquette.
---
Common Areas
Upon entry, step on the sanitizing mat positioned at the door or entrance.
Observe physical distancing and respiratory etiquette.
Inside the elevator, physical distancing must still be observed. If there are floor markers, follow them.
Medical kits and PPE like face masks, 70% solution alcohol, hand sanitizers, disposable gloves, disinfectant wipes, and tissue paper should be available at the reception and/or other common areas.
Dispose of your trash properly.
These are just some of the guidelines for the guests. But there's a lot more work by hotel management and staff happening behind the scenes!
---
In between uses, the room, linen, kitchen facilities, restaurant, transport vehicle, common areas and other amenities must be sanitized and disinfected. Ideally, rooms and common areas should also be thoroughly disinfected using advanced technologies like electrostatic sprayers, ultraviolet lighting, and high efficiency particulate (HEPA) filter every two weeks. Staff members — including those under housekeeping, maintenance, kitchen, and reception — must don the personal protective equipment (PPE) appropriate to their tasks.
All these stricter, more meticulous policies are in place to ensure the safety and peace of mind of guests! To see the complete list of guidelines, you can read the full memorandum here.
For more information, RedDoorz will host their first HygienePass Webinar, register to know more at https://bit.do/hygienepassph-2 and check out their Facebook page for more info.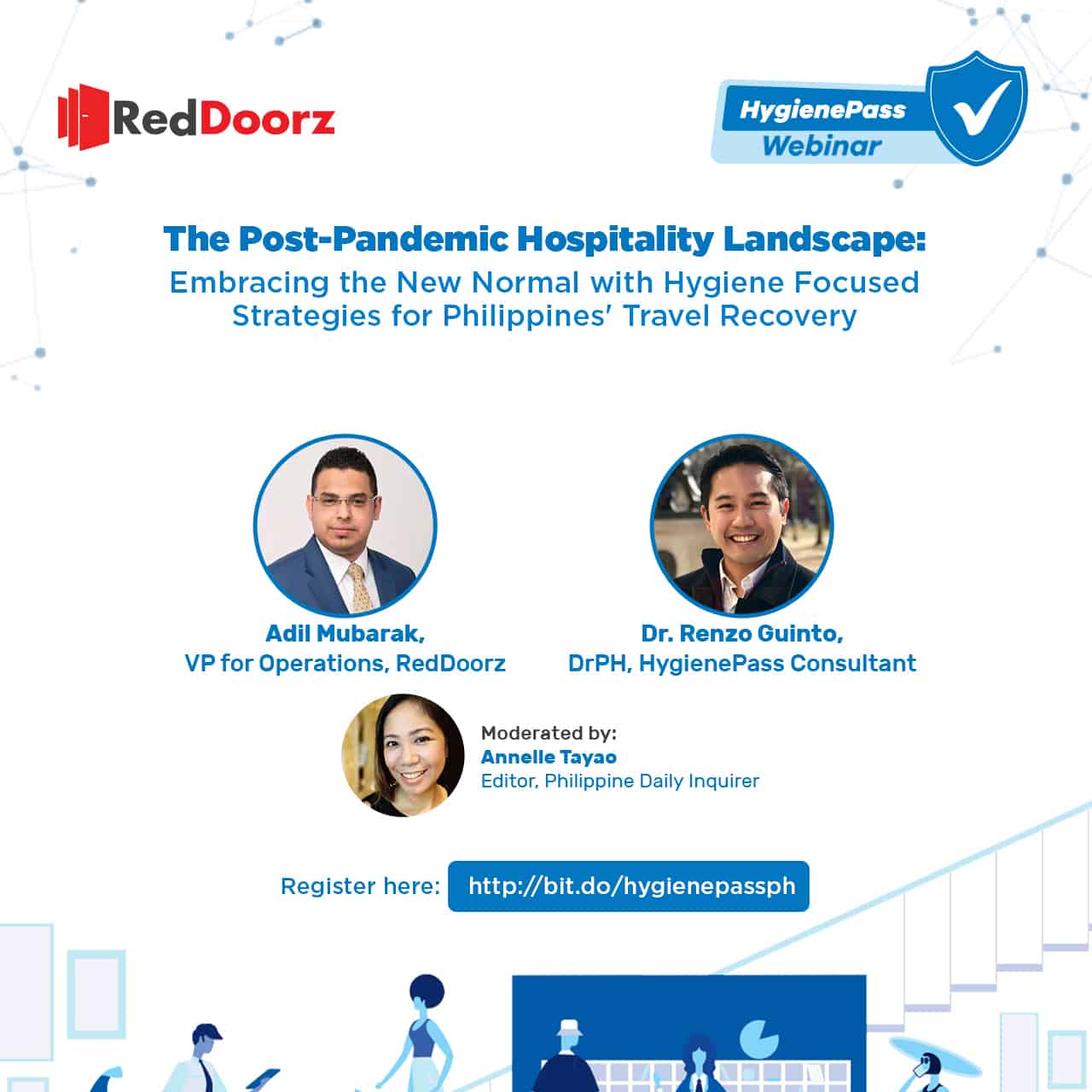 ---
This post is brought to you by RedDoorz.
---
More Tips on YouTube ⬇️⬇️⬇️