Published: July 2020. For the more updated guidelines for arriving international Clark passengers, visit this page instead: CLARK AIRPORT ARRIVAL PROCESS!
---
Philippines AirAsia and Philippine Airlines have resumed operating very limited flights to and from Clark International Airport (CRK) after months of flight suspension due to the COVID-19 pandemic. But if you're flying via Clark Airport soon, make sure that you have all the required documents and follow the guidelines.
Philippines AirAsia published a list of requirements needed if you're traveling to Clark Airport.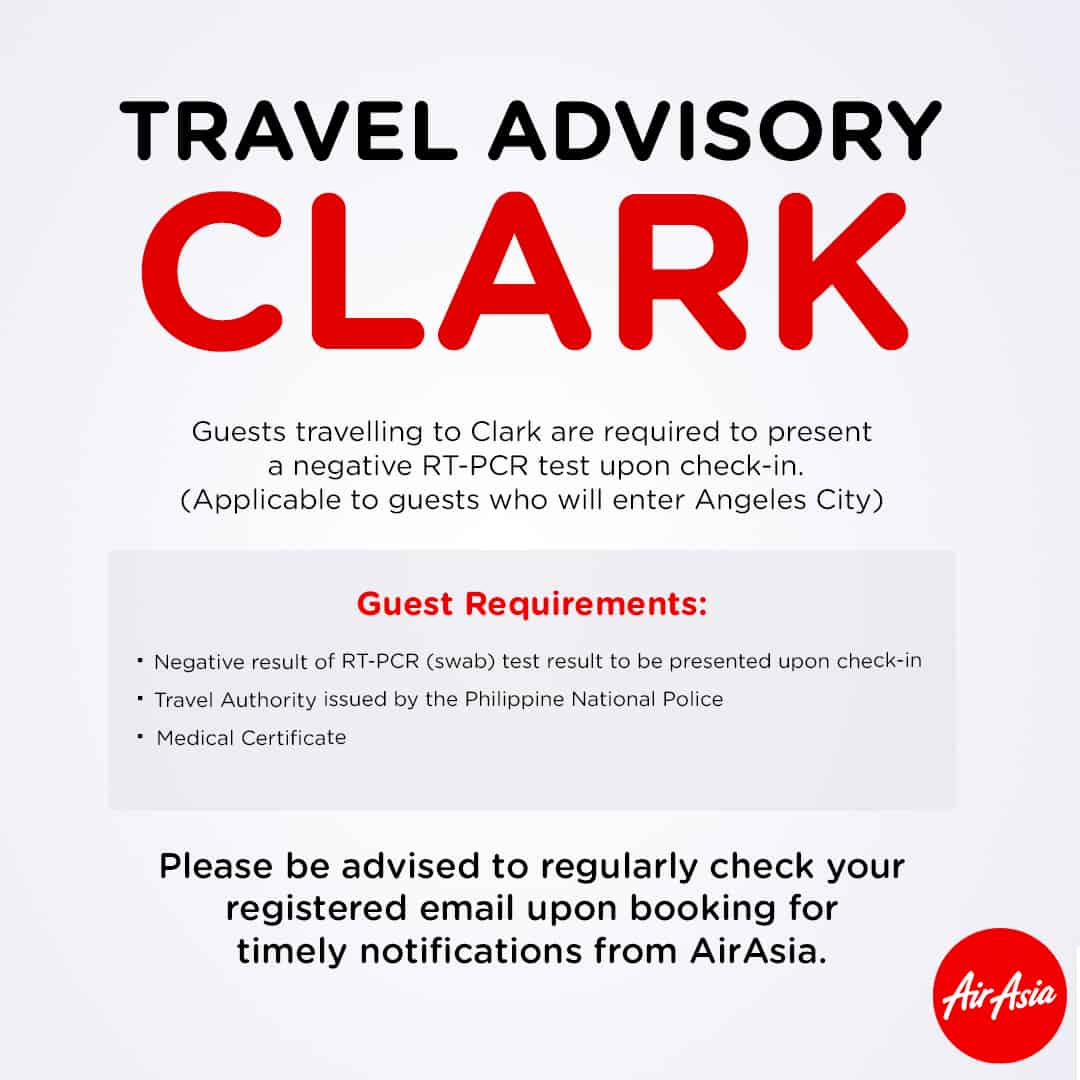 Passengers flying to Clark via AirAsia must present the following:
Negative result of COVID-19 RT-PCR swab test, to be presented upon flight check in
Medical certificate, issued by a government physician.
Travel authority from the Joint Task Force COVID Shield (JTF-CV) of the Philippine National Police (PNP).
---
WHAT'S COVERED IN THIS GUIDE?
Important Reminders
Check your email inbox regularly. Whether you're flying with AirAsia or Philippine Airlines, it is extremely important that you check your email regularly because updates about your flight are sent there.
Contact the local government units of your origin and destination. Check with them for possible additional requirements or steps that you need to make prior to your flight. Policies change quickly these days because these are highly unusual circumstances.
For more information about traveling with AirAsia, visit their FAQs page: AirAsia Frequently Asked Questions!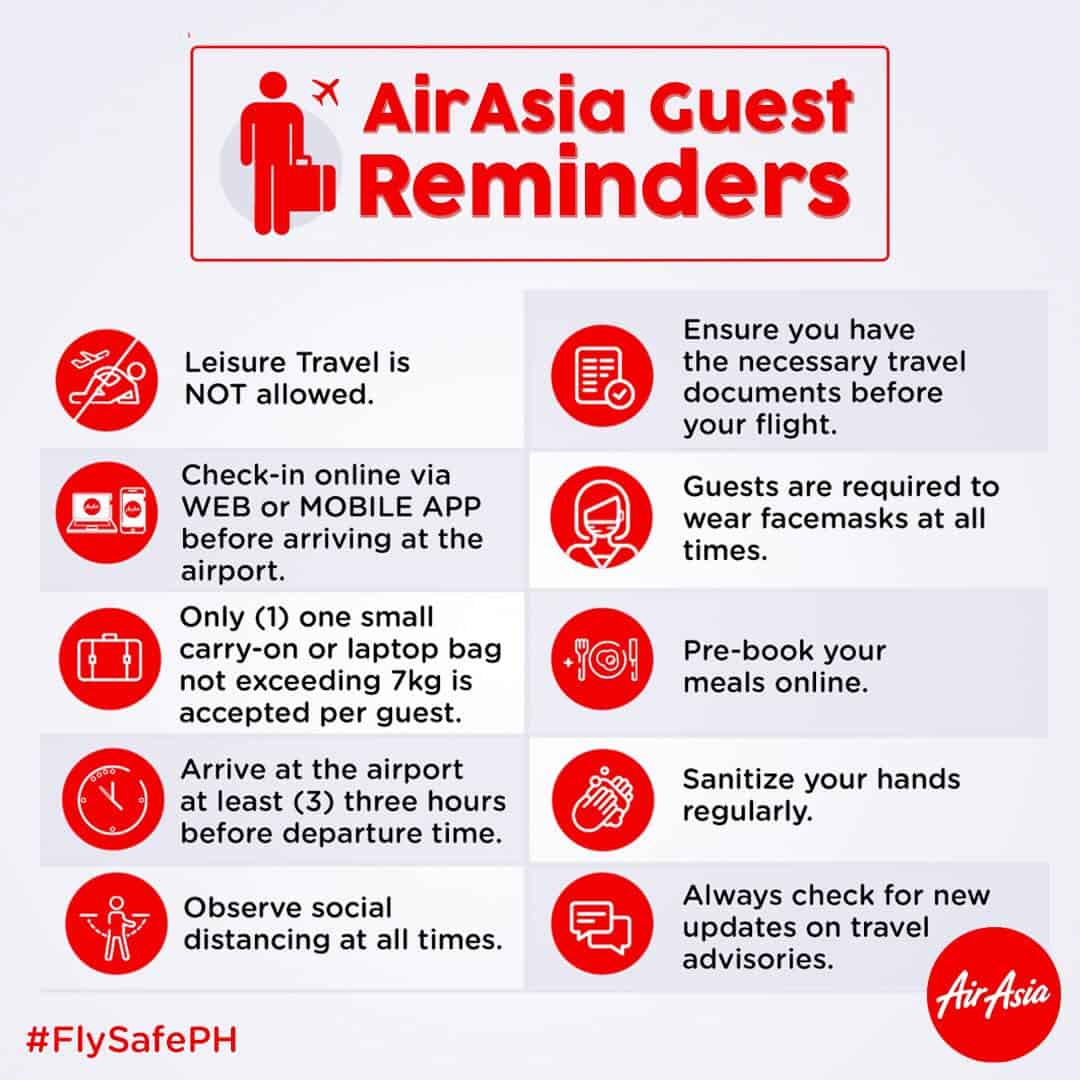 ---
Related Posts
---