2020 • 6 • 19
Considering our collective experiences dealing with the pandemic, looking forward to getting back on our feet and being able to travel again in the future somehow sparks hope. While travel for leisure is still prohibited here in the Philippines, we can always use the idle time to daydream or plan our next trip!
One of the things that most of us miss is visiting theme parks. When it comes to amusement parks, Japan has a lot to offer! Some of Asia's most popular theme parks are there: Tokyo Disneyland, DisneySea, and Universal Studios Japan, to name a few. And they are continuously expanding! Even better news, more similar attractions are set to open in the next few years!
Here are some of the soon-to-launch theme parks and a couple of additions to existing ones.
WHAT'S COVERED IN THIS GUIDE?
Harrry Potter Theme Park (Tokyo)
The Harry Potter book series is one of the most successful of all time. Its popularity was even more magnified when it was adapted into movies. Universal Studio Japan in Osaka has drawn a lot of tourists to its Wizarding World of Harry Potter zone.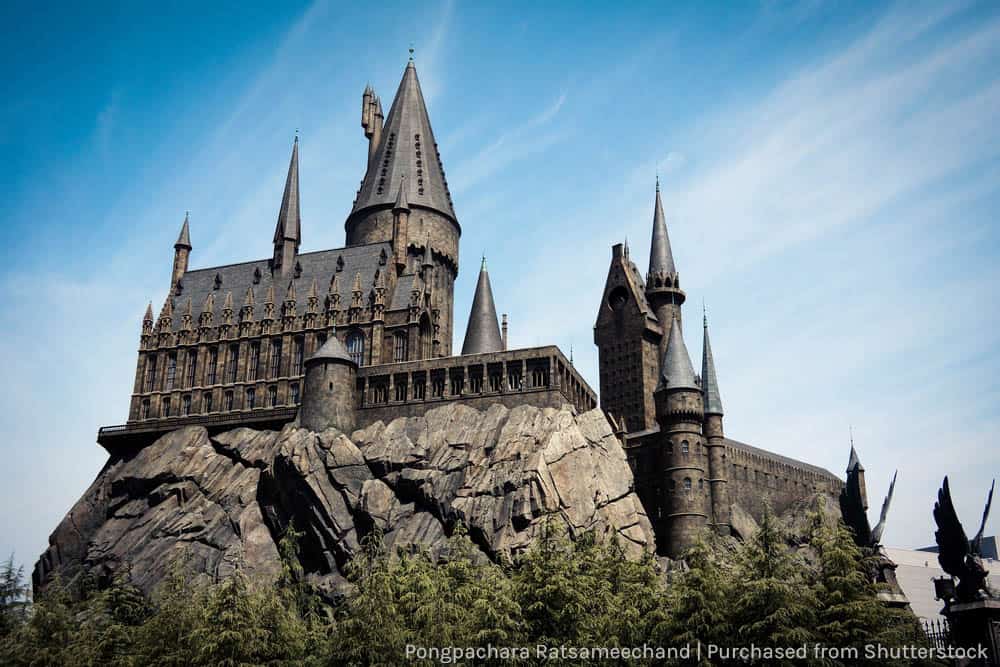 But heads up, Potterheads! There's another Harry Potter attraction about to apparate!
Set to launch in the first half of 2023 in Nerima, Tokyo, this one will be more like a studio-type experience park where areas are meant to showcase the filmmaking aspect and behind-the-scene activities like studio set tours, props display, and others. However, this one won't include rides. The theme park's content specifics are still being discussed; nothing is final yet.
The new Harry Potter theme park will rise from where Toshimaen, one of the oldest theme parks in Tokyo, is located. Toshimaen is managed by Seibu Railways. The wizarding theme park will be managed by Warner Brothers and will lease some parts of the 22-hectare property owned by Seibu Holdings.
---
Studio Ghibli Theme Park (Aichi)
Hayao Miyazaki is already legendary to the legions of Studio Ghibli fans around the world. He is a world-renowned artist — animator, manga illustrator, filmmaker, and screenwriter. His works, most especially his film animations, are critically-acclaimed locally and internationally. Laputa: Castle in the Sky, My Neighbor Totoro, Spirited Away and Princess Mononoke are just a few of his many famous works.
Hayao Miyazaki is the co-founder of Studio Ghibli, an animation production company, which produces some of Japan's finest film animations. It gained a huge following not only in Japan but also abroad. A Studio Ghibli museum in Tokyo has been receiving millions of visitors every year, a proof of Ghibli's fame. The news of a Studio Ghibli-themed amusement park had fans thrilled and eagerly wait for its doors to open, which was set in the second half of 2022.
The theme park will be constructed within the Expo Park in Nagakute City in Aichi Prefecture. It will feature five (5) themed areas/zones:
Mononoke's Village
Ghibli's Large Warehouse
Hill of Youth
Valley of Witches
Dondoko Forest
Aside from the rides and in-house games, the theme park will also have an indoor pool, shops, restaurants, a kids' playground, and a cinema! But the most unique feature of the theme park is connected to its roots — nature. It is said that Miyazaki requested that no trees should be cut during the construction, so the whole property will equally highlight green spaces and forest trails.
---
Super Nintendo World (Osaka)
Since its launch in 1985, Super Mario World has entertained gamers across generations. This is not a separate theme park but an addition to Universal Studio Japan's themed zones. Reminisce and reacquaint with popular characters like the power-up mushrooms, goombas, piranha plants, Super Mario, and many more when you visit Super Nintendo World. The themed area is located beside the Wizarding World of Harry Potter zone. When we visited in 2018, the construction was still ongoing.
It is said to feature two rides — inspired by Mario Kart and Yoshi, souvenir shops, and snack places. But what makes the themed area interesting and different is the Power Up Band, a wearable wrist band that lets the wearers participate in virtual games and challenges as they explore the area. The bands will incur additional costs for those who want to maximize their Nintendo world experience.
---
Tokyo Disneyland's New Fantasyland
As part of an extensive expansion and renovation, the face of Disneyland had a facelift with the unveiling of the New Fantasyland in Tokyo Disneyland. It presents its 30-meter tall centerpiece — Beauty and the Beast Castle — amid a recreation of Belle's village.
Inside the castle is the new Enchanted Tale of Beauty and the Beast ride, where you will be whisked away in an enchanted cup to witness the different scenes from the movie. Another feature is the 1500-seater Fantasyland Forest Theatre.
---
Nijigen no Mori's Godzilla Zone
Nijigen no Mori theme park is known for its Japanese amine- and cartoon-inspired attractions and rides like Naruto and Crayon Shin-chan. Its newest expansion project launched this 2020, adding the Godzilla-themed zone titled Godzilla Interception Operation Awaji. The area's outstanding feature is the gigantic replica of the Godzilla monster, said to be the largest life-size Godzilla in the world.
Nijigen no Mori is located in Hyogo Prefecture's Awaji Island.
---
Totoro cover image courtesy of Studio Ghibli.
---