If you've never been abroad and you're looking for new adventures, it's a great time to get started. This season coincides with summer in the temperate regions of the northern hemisphere and spring in the south. Both are colorful and pleasant for sightseeing. The temperatures are comfortable, the prices are relatively low, and the crowds pretty manageable.
Tip! Maximize your trip by making sure you have enough energy! Take Multivitamins and Minerals (Berocca Performance) with you, because that can help you combat fatigue, increase your energy, and keep you mentally sharp.
But where to go first? We asked the members of our Support Group on Facebook to vote for the destinations that they think are the best for first- time international travelers. Here are the 10 that emerged on top – time to take Berocca and scratch something off your bucket list!
10. Macau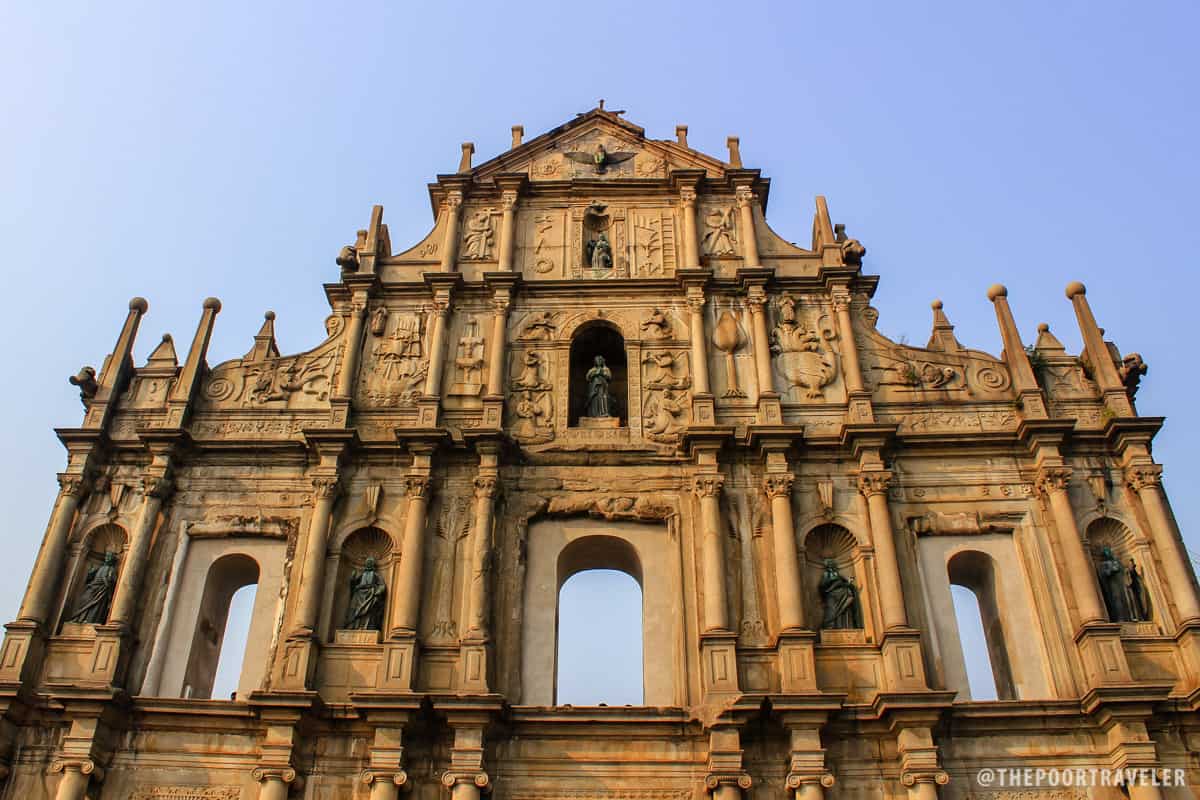 Macau is often set aside simply as a side trip from Hong Kong, but it can certainly stand on its own as a destination. After all, it didn't become the entertainment capital of this part of the world for nothing. It has a frenetic vibe that can light you up even when you're emotionally drained ! Its map is also dotted with several historic sites. Direct flights to Macau are more affordable than those to many other Asian cities. And once you land, you'll find that it's very tourist-friendly, even for first timers.
Entry: Visa-free for Filipinos
Language: Chinese (Cantonese). Many of the locals might not be able to understand English, but most signs and brochures have English translations.
Convenience: Navigation is easy because most of the attractions are within walking distance of each other or along the routes of the free casino buses.
Safety: Touristy sites are generally safe.
More info: Macau Travel Guide
---
9. Siem Reap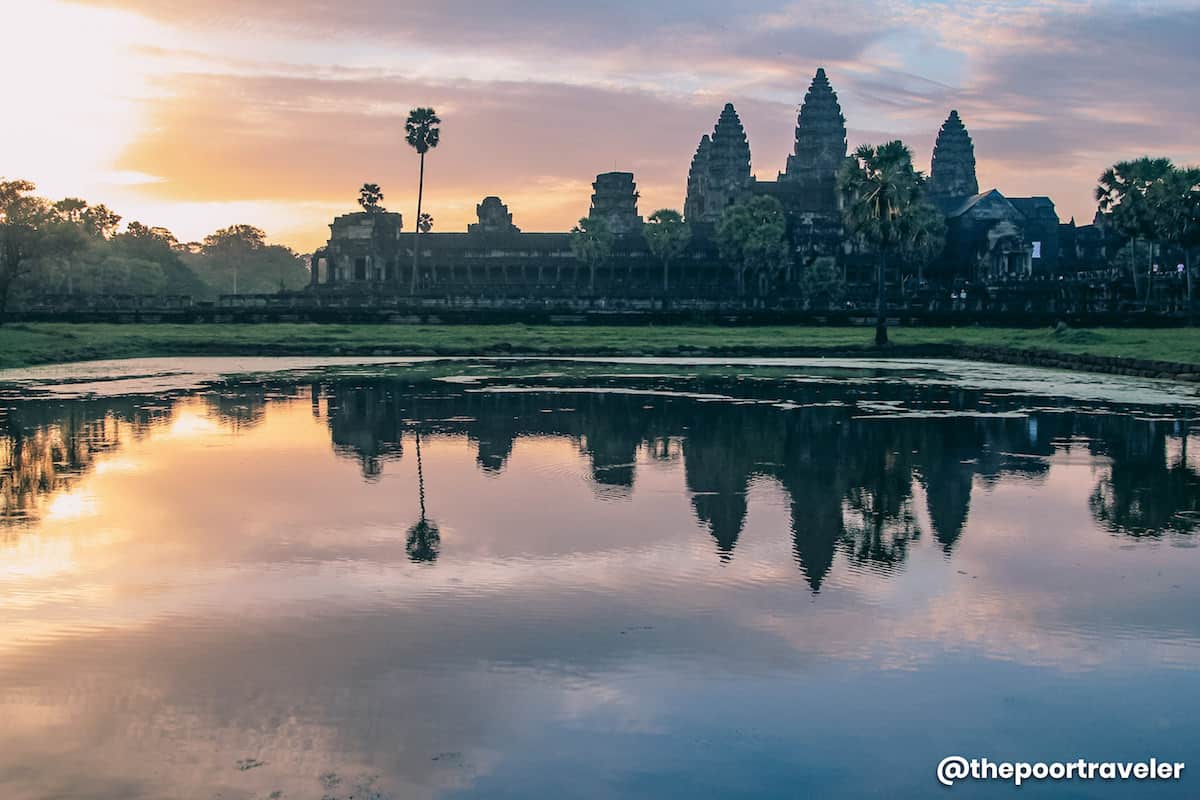 The biggest reason to visit Siem Reap can be succinctly put into two words: Angkor Wat. This ancient mammoth is one of the world's largest religious monuments. And as if sheer size wasn't enough, it was also meticulously built and intricately designed. This wonder is enough to make Siem Reap a worthy destination. But is it first-timer-friendly? Definitely. Siem Reap is highly dependent on tourism.
Beware, though: The Angkor complex is huge and exploring it can be a challenge. It's easy to feel tired especially around noon when the atmosphere is scorching. Temple fatigue is a real problem, too, so pace yourself.
Entry: Visa-free for Filipinos
Language: Khmer. But more and more locals, especially the younger ones, are learning English.
Convenience: Exploring is easy because most of the attractions, including the Angkor temples, are just a tuktuk ride away. While it can be busy, it is impossible to get lost in its small city center. The best part, everything is cheap here!
Safety: There are a few scams here and there, but they can easily be avoided if you know how to spot them.
More info: Siem Reap Travel Guide
---
8. Bali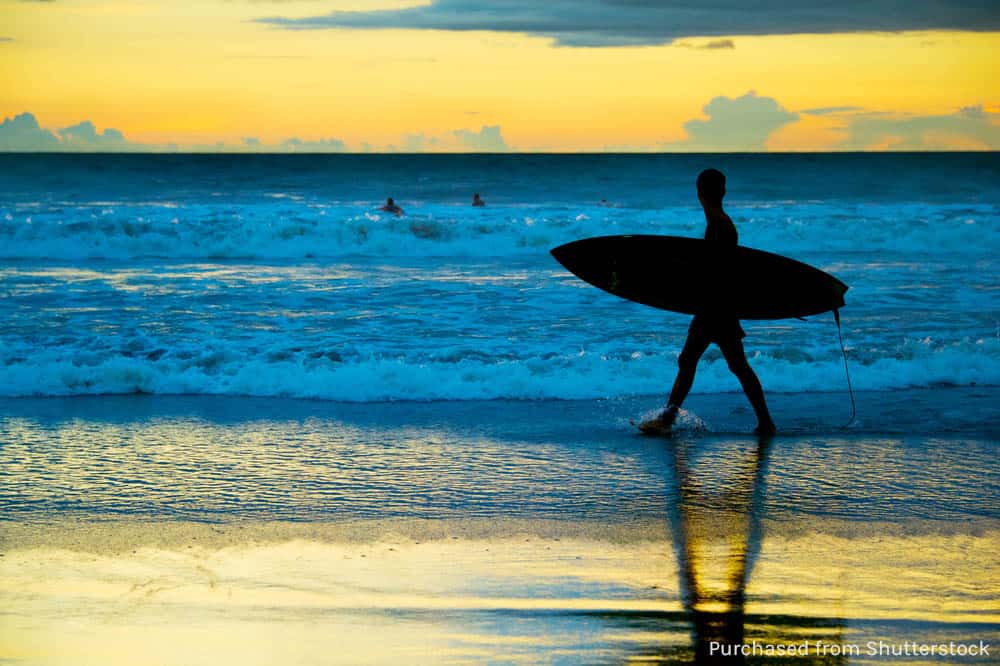 When it comes to beach destinations in Southeast Asia, there aren't a lot that can rival Bali in terms of popularity. But for travelers coming from other beach-blessed countries like the Philippines or Thailand, is Bali something they dream about? The answer is a resounding, "hell yeah!"
The Bali experience goes beyond beaches. It's about the attitude and its dual character. It can be relaxing one moment and roaring the next. It can be global at one place and uniquely local at another. You just need to know where and when to go. The island is also very used to tourists, so convenience won't be a problem.
If you feel the lack of concentration at work, or you feel burnt out, maybe a dose of Bali is all you need!
Entry: Visa-free for Filipinos
Language: Bahasa Indonesia. But most can speak English.
Convenience: Lots of hotels, resorts, restaurants, and tour companies. Going around isn't difficult. And it is still relatively cheap.
Safety: Bali is generally safe. As in many other key tourist destinations, petty crimes like theft and scams are existent but avoidable.
More info: Bali Travel Guide
---
7. Seoul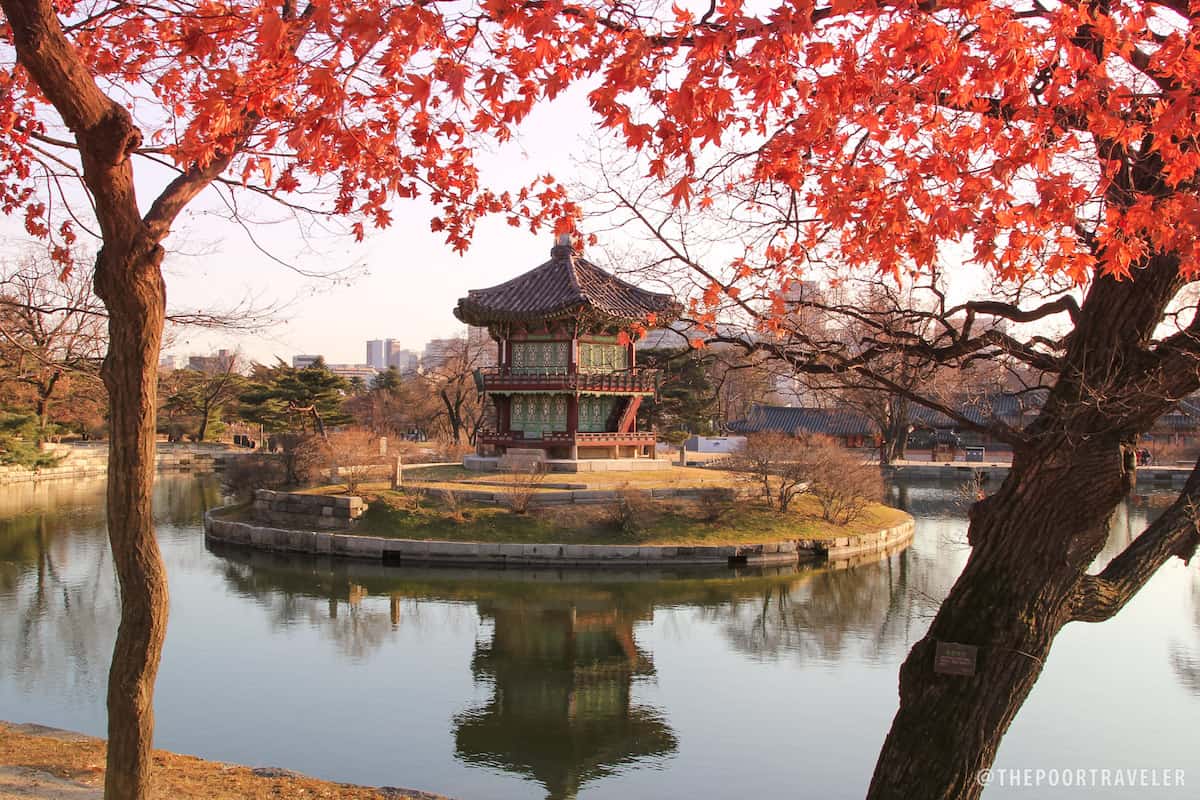 Visa requirement aside, the South Korean capital has all the right ingredients for a perfect first- time international trip. It has an efficient transportation system, an eclectic mix of attractions, irresistible cuisine, and a good safety record. No wonder that despite the Korean Embassy being a bit stricter these days, a lot of visitors still insist on traveling to Seoul for their international debut. If you're a K-pop or K -drama fan, this is definitely something to consider.
Entry: Visa required. This, I think, is a major downside for first-timers. As a rule of thumb, it's best to visit visa -free countries first to beef up your travel history. Language: Korean. Language barrier is there and can still be a challenge when conversing with locals, but most signs and menus have English translations.
Convenience: Seoul is easy to explore. Most attractions are clustered together and are near a train station. Once you're used to the railway system, it will be a walk in the park.
Safety: Seoul is generally safe even for first-timers. Scams are not as prevalent as in other Asian capitals. There's a big chance you'll complete your trip without running into one, but still make common-sense precautions.
More info: Seoul Travel Guide
---
6. Kuala Lumpur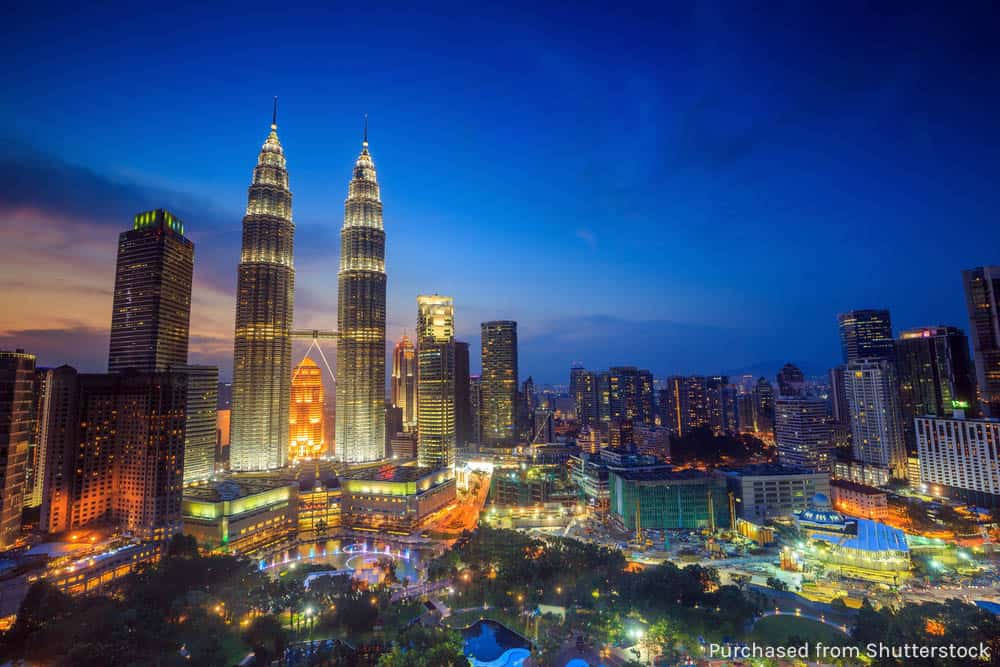 One of the most accessible destinations in Asia, Kuala Lumpur is connected to almost every key city in the region. In the Philippines, all major airlines offer direct flights to the Malaysian capital, making this route a very competitive one. (Lower fares!) Aside from the attractions within the city, what makes KL compelling for me is that it is your gateway to other nearby destinations like Cameron Highlands and Malacca. You can even visit some of them on a day tour.
Entry: Visa-free for Filipinos.
Language: Bahasa Malaysia. But English is widely understood and spoken.
Convenience: Kuala Lumpur is a big, rapidly growing city, and attractions can be far apart. But plenty of transportation options are available. Joining groups is also becoming more and more common among backpackers and solo travelers.
Safety: Most tourist spots are safe, but still make precautions. Avoid dodgy areas. Don't flash your gadgets or leave your valuables unattended. Behave in KL as you would in Manila or Cebu.
More info: Kuala Lumpur Travel Guide
---
5. Tokyo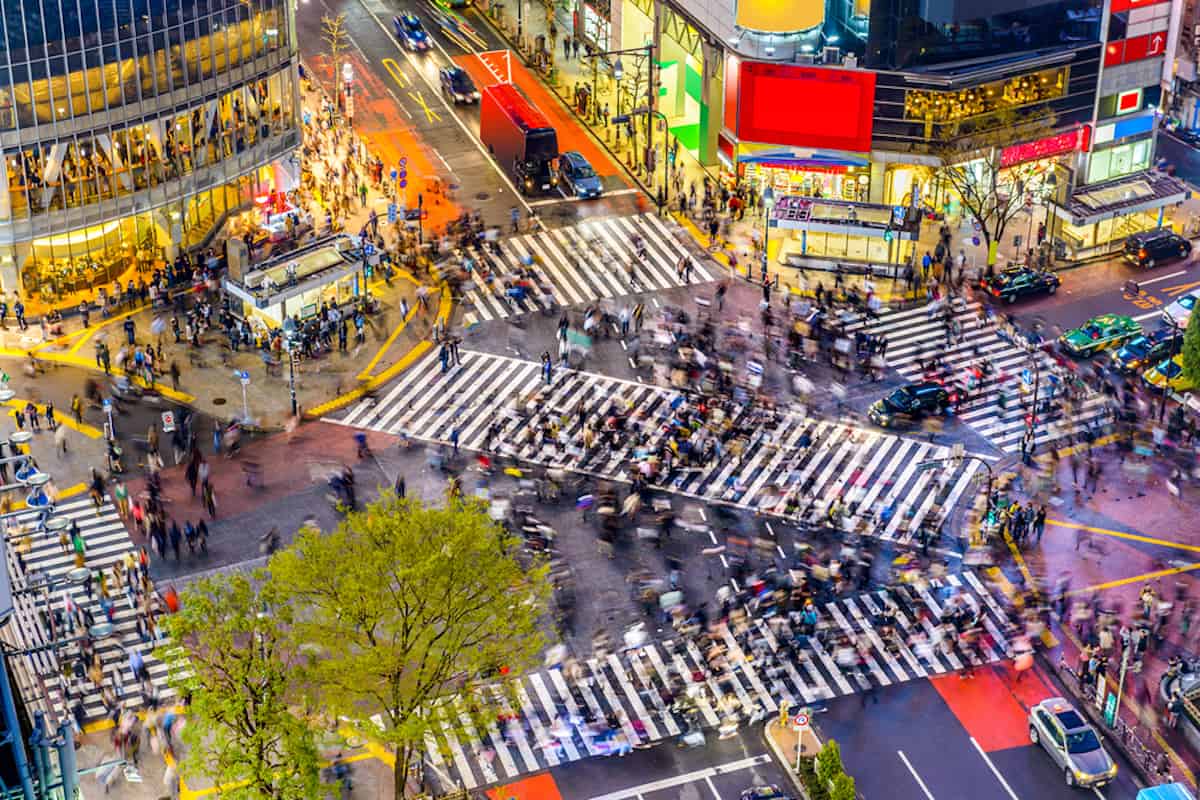 To be completely honest, Tokyo won't be my first Japanese choice for this list. I've been to Tokyo seven times and my sister lives in Tokyo, but we still get lost and confused by it most of the time. In my opinion, Osaka is smaller, cheaper, friendlier and an overall better fit for first timers in Japan. Tokyo is too big, too intricate, and too complicated. But this is a democracy and like the great philosopher RuPaul (haha) says all the time, "As it is written, so shall it be done." So here is Tokyo at #5.
To be fair, I get how Tokyo can be a great pick for first-timers. When we think of Japan, we quickly focus on Tokyo. It is the quintessential Japanese city. It has an extremely reliable transportation system connecting a wide array of attractions.
Whether you're an otaku, a foodie, or a history buff, you'll easily find something to enjoy!
Entry: Visa required for Filipinos. Fortunately, the Japanese Embassy has been more lenient these days. Many applicants are granted a visa even if Japan is their first international destination.
Language: Japanese. Language barrier is real, but the warmth and hospitality of the Japanese make up for it. Some restaurants have English menus, and ticket counters have English translations. But all you need is Google Translate and an internet connection and you'll be fine.
Convenience: Tokyo is a megalopolis. It is the largest urban hub in the world with its population expected to grow to 37 million by 2020. Add the millions of tourists coming in and it can get pretty crowded. You'll feel it especially during rush hours and in key attractions. That said, Tokyo spoils you with an extensive and expansive railway system, useful tourist passes, a multitude of dining options, and countless vendos and convenience stores.
Safety: Tokyo, or Japan as a whole are very safe for tourists. They have some of the lowest crime rates in the world. Of course, tourist-targeted crimes exist but they're few and far between to be a cause of concern.
More info: Tokyo Travel Guide
---
4. Bangkok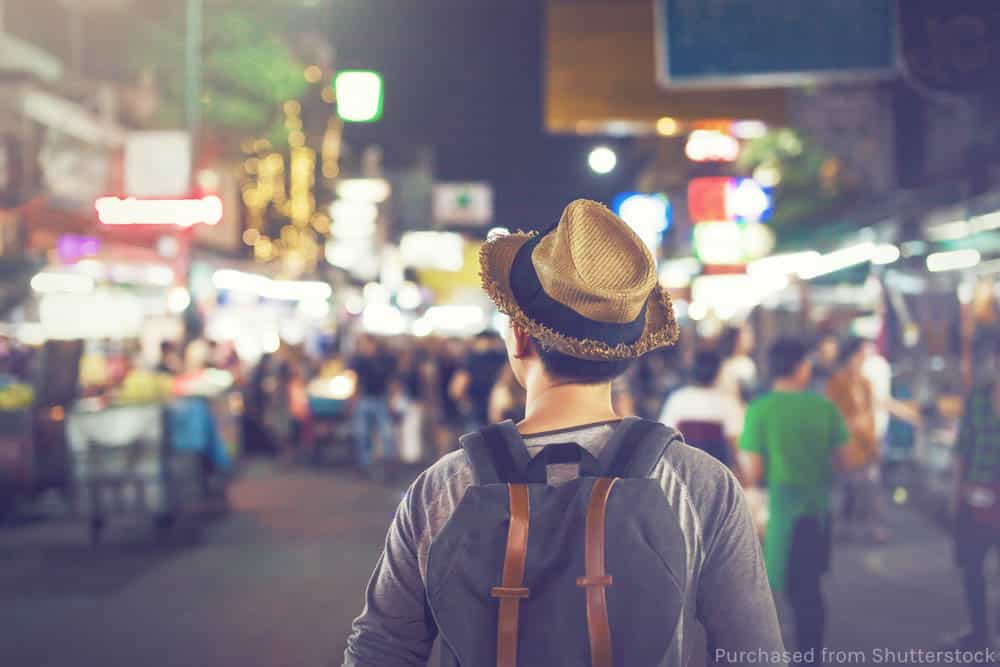 The backpacking capital of the world! I always say, if backpacking is a college degree, Bangkok would be the 101 course on the syllabus. One of the most visited cities globally, Bangkok sits comfortably at the center of mainland ASEAN.
It's a highly developed city but still very much in touch with its roots. A visit can mean a unique cultural experience, but in the midst of modern comforts. Whether you're here for a temple run, a gastronomic adventure, or an eccentric time, Bangkok has something to keep you busy and happy. Oh, did we mention that it is also one of the cheapest capitals in the region?
Entry: Visa-free for Filipinos
Language: Thai. Language barrier is a big challenge in Bangkok. The Thai language is confusing and overwhelming to beginners. But if you get lost, you can approach a hotel reception or restaurant and you'll eventually find someone who can help you.
Convenience: Going around is no-sweat. Traffic is a big concern but you can take the BTS, the MRT, or even the water taxi to reach major attractions. If you're staying in Silom or Khao San Road areas, you'll find plenty of pocket-friendly dining and lodging options.
Safety: Bangkok is notorious for tourist scams ranging from tuktuk overcharging to the elaborate gem stone trap, but as long as you know the signs, you can simply walk away. There are also tourist police stations in most frequented areas.
More info: Bangkok Travel Guide
---
3. Taipei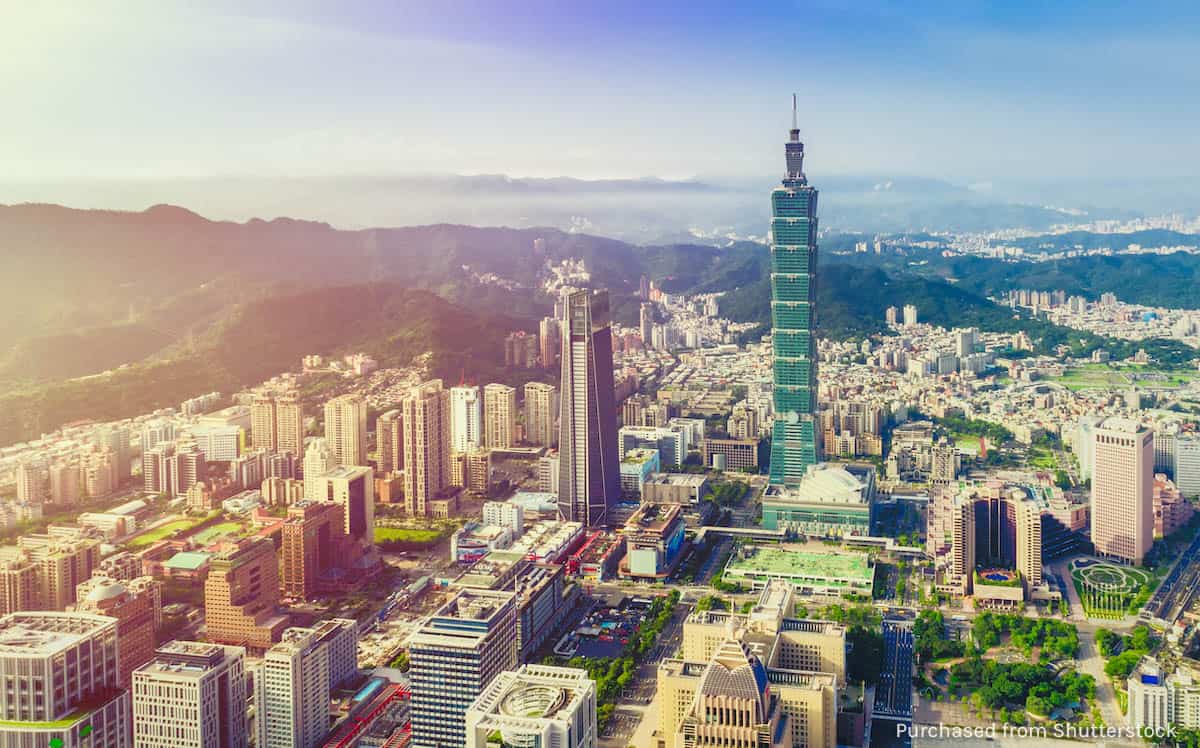 Taipei is another city that is unlikely to overwhelm a first-time visitor. Make no mistake: It's far from being a sleepy town. But even though it is Taiwan's capital and largest city, it's very organized.
Over the years, the city government has been improving the experience for all types of travelers. Most attractions are connected by the train lines, which are not as crowded as in, say, Shanghai or Tokyo. Affordable tours to the countryside are also available.
Entry: Visa-free for Filipinos until July 2019. After that, Travel Authorization Certificate may be required.
Language: Mandarin (Chinese). Language barrier is there, but most signs have English translations. Just download a Translator and Google Map apps and you can explore on your own.
Convenience: Attractions are easy to reach. Accommodations are plenty. And it's not hard to find good food on a budget.
Safety: Taipei is generally safe. Some petty crimes like pickpocketing happen but they're not very common.
More info: Taipei Travel Guide
---
2. Singapore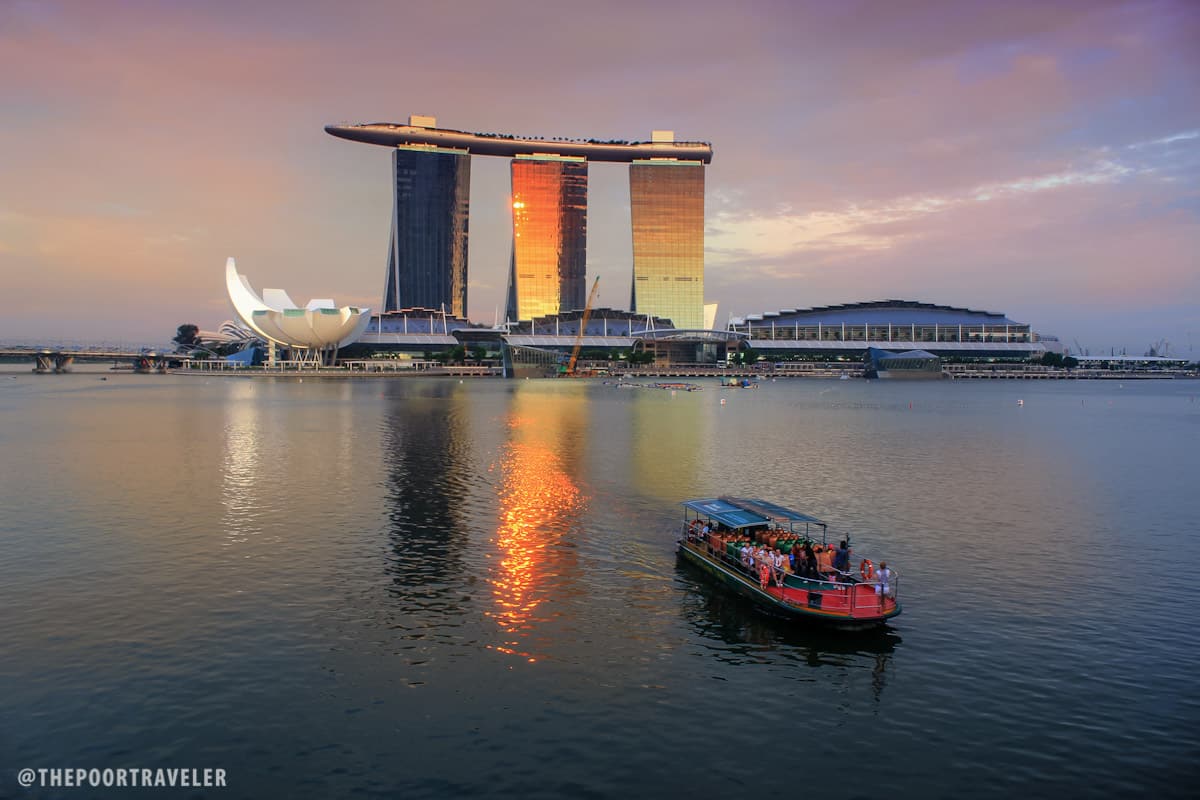 When it comes to safety, development, and organization, Singapore is Southeast Asia's poster nation. This city state may be small but is one of the giants as far as tourism is concerned. Most major cities around the world are directly connected to Singapore, making it easily accessible.
Fare from the Philippines is also relatively low. If you've never been abroad before, Singapore is a great choice for your first destination because it's at a crossroads of cultures. It has all the perks of a modern city with strong cultural influences from its neighbors. Almost every corner of the island can be reached by its network of reliable and comfortable transportation options, so no need to worry about stressful journeys or exhaustion.
Entry: Visa-free for Filipinos
Language: Although Malay is the national language, Singapore English is widely used. Language barrier is little to none.
Convenience: Everything in Singapore can be easily accessed by train or by bus. If the weather is fine, walking around can be enjoyable and can lead to curious discoveries. And oh, they have the best airport in the world.
Safety: Singapore is the safest city in ASEAN and one of the safest in the world.
More info: Singapore Travel Guide
---
1. Hong Kong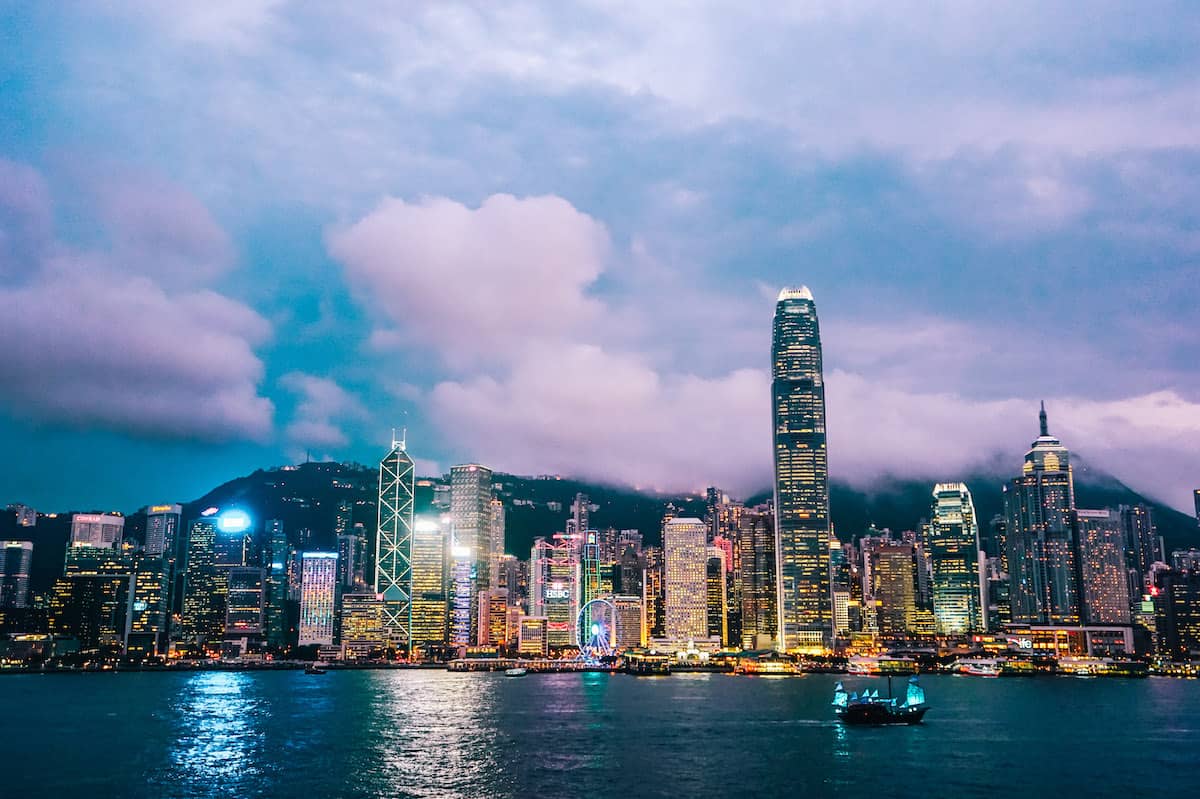 No surprise here. When we first posted the poll, we knew Hong Kong would emerge on the very top of it. Hong Kong has the right mix of what makes a city attractive for first-time international travelers. For a Filipino tourist, its culture isn't too similar to bore, but not too different to alienate. It's a city that looks forward to the future but treasures its past. And it has something for every type of traveler and for all ages: from thrilling theme parks, to world-renowned restaurants, to shopping streets.
Direct flights run aplenty, so it's easy to find cheap tickets especially when there's a seat sale. If you ask us for our recommendation for first-time international trip, without any sliver of doubt, Hong Kong would be our choice too.
Entry: Visa-free for Filipinos
Language: Cantonese and English. The older generations can be challenging to speak with, but the younger residents can surely understand and talk English. Road signs and menus usually have English translations too.
Convenience: Hong Kong has an extensive and expansive railway network that can take you to almost every tourist attraction in the territory. It's not difficult to find a good place to eat either, wherever you are in the city. Cheap accommodations from guesthouses to hostels abound especially in the Tsim Sha Tsui and Central districts.
Safety: Generally safe but beware of petty crimes and scams. Don't leave your valuables unattended.
More info: Hong Kong Travel Guide
---

ASC Ref. Code: B185P081419B
L.PH.MKT.CC.08.2019.0599
---
2️⃣0️⃣1️⃣9️⃣ • 5️⃣ • 3️⃣1️⃣