2021 • 9 • 9
The Department of Health (DOH) and the Bureau of Quarantine (BOQ) has recently launched VaxCertPH, a website where you can get a digital vaccine certificate. This online portal would provide a more standard vaccine certificate that people can use when they travel.
Note, however, that as of writing, the portal is still in soft-launch and only individuals who will travel abroad and got vaccinated in Manila or Baguio can register. According to the authorities, the priority for the first phase of the VaxCertPH are Overseas Filipino Workers (OFWs) and Filipinos who would travel abroad. VaxCertPH will be open for the rest of the general public at a later time.
Only fully-vaccinated individuals are eligible to get a vaccine certificate from the portal. You can sign up on the portal 48 hours after you get your second dose, but the certificate's validity will start 14 days after.
NOTE: This vaccine certificate is different from the International Certification of Vaccination (ICV) also known as the YELLOW BOOK or YELLOW CARD. Please make sure which type is required by your destination's authorities. If what you need is an ICV, read this instead: HOW TO GET AN INTERNATIONAL CERTIFICATE OF VACCINATION!
Here's our step-by-step guide on how you can get a digital COVID-19 vaccine certificate.
WHAT'S COVERED IN THIS GUIDE?
1. Go to the official VaxCertPH website.
Here's what the website looks like: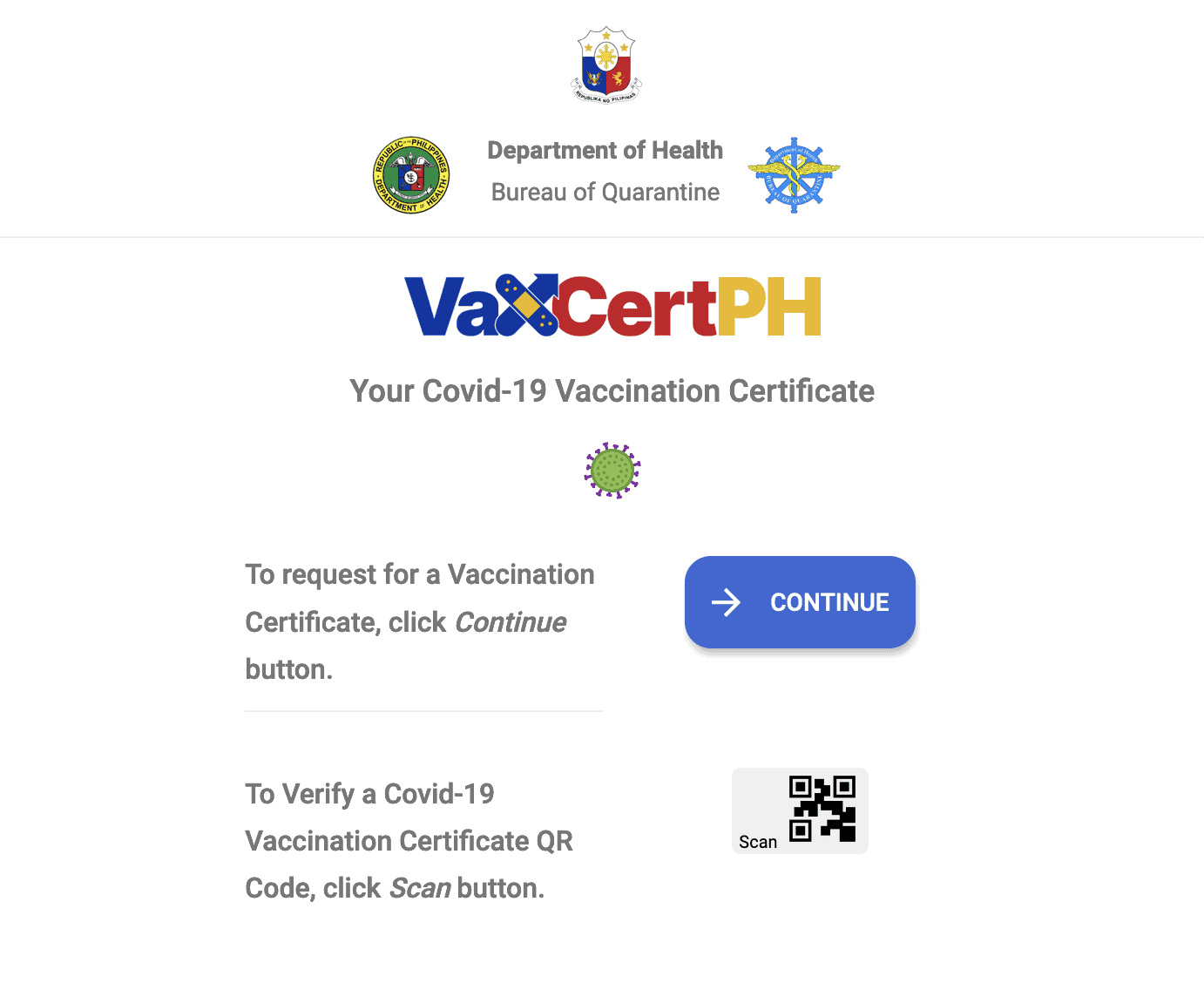 ---
2. Answer the questions that would appear.
The first is about whether or not you are traveling abroad. Click on the drop-down box to choose your answer. As of writing, only individuals who will be traveling abroad can process their digital vaccine certificate.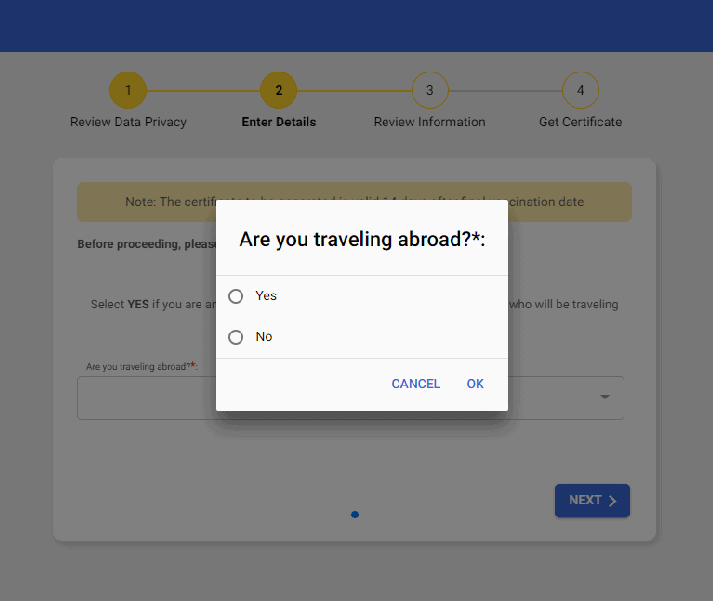 ---
3. Confirm if you are fully vaccinated.
You'll also be asked when you received your final dose. Then, click NEXT.
Note: If you're not yet fully-vaccinated or your final vaccination was less than 48 hours ago, you won't be able to proceed with the process.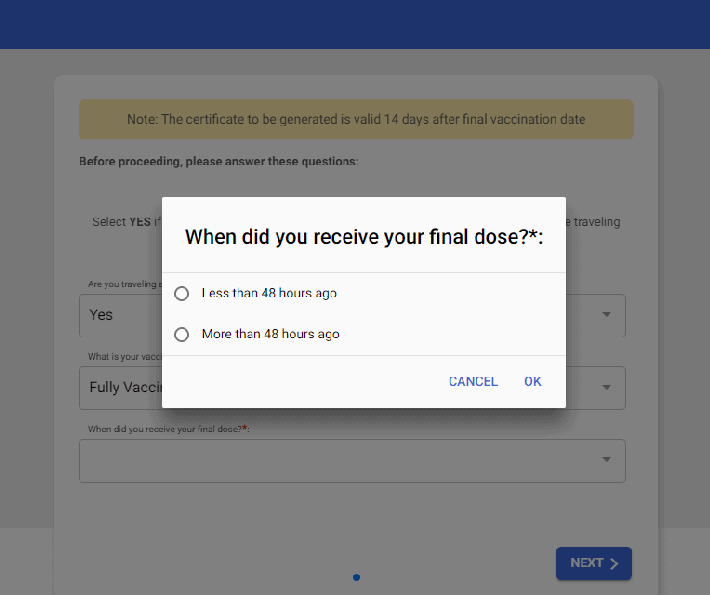 ---
4. Enter your personal details.
Fill in the form with your first name, last name, middle name, and birth date. Make sure the details you enter matches the details on your vaccination card. Then, click NEXT.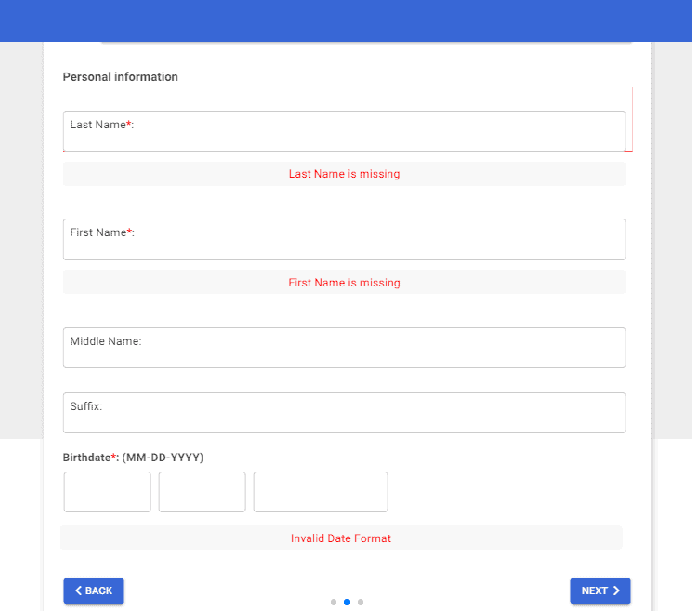 ---
5. Type in your vaccination details.
Select which city you got your first dose of vaccine and enter the date of your your first dose. Then, select where you got your second dose and enter the date. Once complete, click the 'VERIFY VACCINATION INFORMATION' button.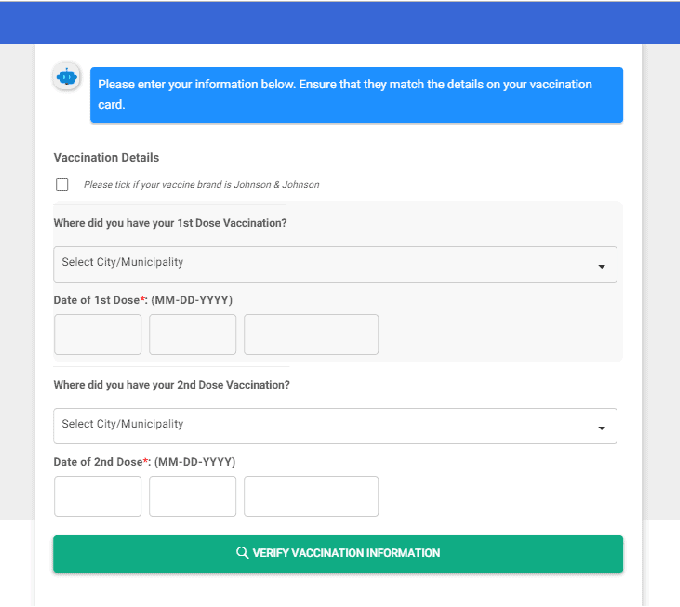 ---
6. Review the details you entered.
If everything is correct, click CONTINUE.
Then, enter the captcha code to proceed.
---
7. Review your vaccination record.
The details includes your full name, birth date, vaccine brand and the dates when you received each dose. If all the details are correct, click the 'Generate Vaccination Certificate' button. If you wish to update your details, click update record to submit a request.
---
8. Download your vaccination certificate.
A copy of your vaccination certificate will appear on the screen. The certificate will indicate your personal and vaccination details and a QR code that can be used to validate your digital vaccination certificate. You can download, print, or simply take a screenshot of the certificate.
---
More Tips on YouTube ⬇️⬇️⬇️