Twin Lakes Shopping Village, simply known as Twin Lakes, is one of the leisure centers that have been getting a lot of attention lately especially among Metro Manila residents. At first glance, it appears to be a simple collection of coffee shops and snack places. But it's just the tip of the iceberg, so to speak.
Twin Lakes has become a popular side trip among bikers, motorcycle riders, and road trippers. No surprise there because aside from the shopping and dining spots, the complex enables an unforgettable view of the Taal Lake and Volcano, the surrounding ridges, and the picturesque Twin Lakes Hotel. This scenic location and view also make it an ideal Valentine's Day or romantic date venue.
Speaking of, you don't need to be a guest of the hotel to gain access to the shopping village. You may simply walk in and enjoy the establishments within the compound.
We still don't recommend traveling for leisure for now but if you insist on going, here are some of the things you should know before your trip.
---
WHAT'S COVERED IN THIS GUIDE?
Where is Twin Lakes?
First things first: Twin Lakes is located NOT in Tagaytay but in Laurel, Batangas.
Here's the official address of Twin Lakes: Tagaytay-Nasugbu Highway, Laurel, Batangas.
However, because of the popularity and recall of the Tagaytay "brand", it is being marketed as a Tagaytay attraction. Understandable, given that it is situated fairly close — roughly 30 minutes from the center of the city — and that it has similar selling points — a chillier atmosphere and a fantastic view of the Taal Lake.
Twin Lakes Shopping Village is the community mall of the 1200-hectare "township" project that also includes residential villages, vineyard, winery, sports club, and hotel and spa. The mall is open to non-guests and non-residents.
---
What does the view from Twin Lakes look like?
Like this: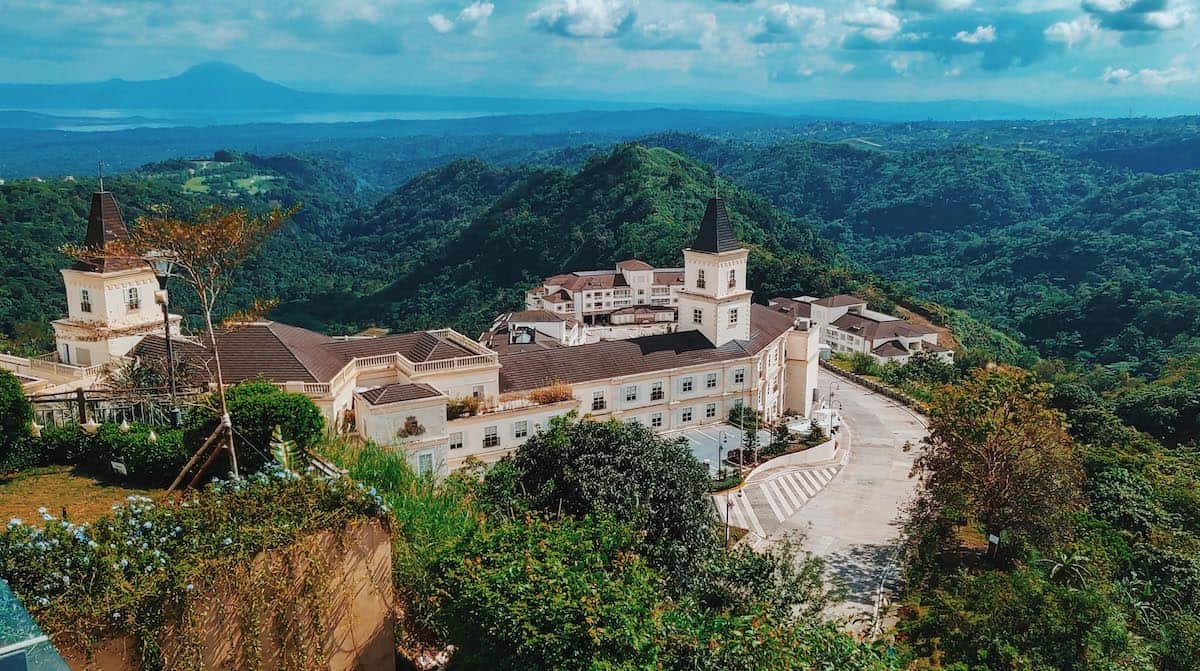 ---
How to Get to Twin Lakes?
You may travel by public transportation or a private car.
Via Private Car. Make your way to the South Luzon Expressway (SLEX). You can take Mamplasan Exit or Santa Rosa Exit. But if you want to avoid traffic and you already have EasyTrip RFID, take Mamplasan Exit, which is connected to CALAX. Take CALAX and then continue driving along Santa Rosa-Tagaytay Road when you exit. Make a right turn along Tagaytay-Nasugbu Road. Drive past the roundabout (rotonda). Continue driving until you reach Twin Lakes. It will be on your left.

– Alternatively, you can take Cavitex and then continue driving along Emilio Aguinaldo Highway. Take the Tagaytay-Nasugbu Road when you reach the roundabout (rotonda).

Via Public Transportation. Since the pandemic started, we have visited Twin Lakes multiple times but we had our own ride each time. We have tried taking the bus but before the pandemic and haven't tried it recently. But below is what we have gathered:

– Make your way to PITX (Parañaque Integrated Terminal Exchange) and board a bus bound for Nasugbu. Pre-pandemic, you may simply ask the driver to drop you off in front of Twin Lakes. But we're not sure if that's allowed these days.

– Another option is to take the bus bound for Tagaytay and then ride a jeepney or another bus bound for the "Boundary" (which is the Cavite-Batangas border) and get off at Twin Lakes.

– Since, we haven't tried this ourselves in the time of COVID-19, it's best to ask the PITX staff which bus is best to take before boarding.
During busy hours, expect traffic build-up when approaching Twin Lakes, which is situated just before the boundary of Tagaytay and Nasugbu (if coming from Manila).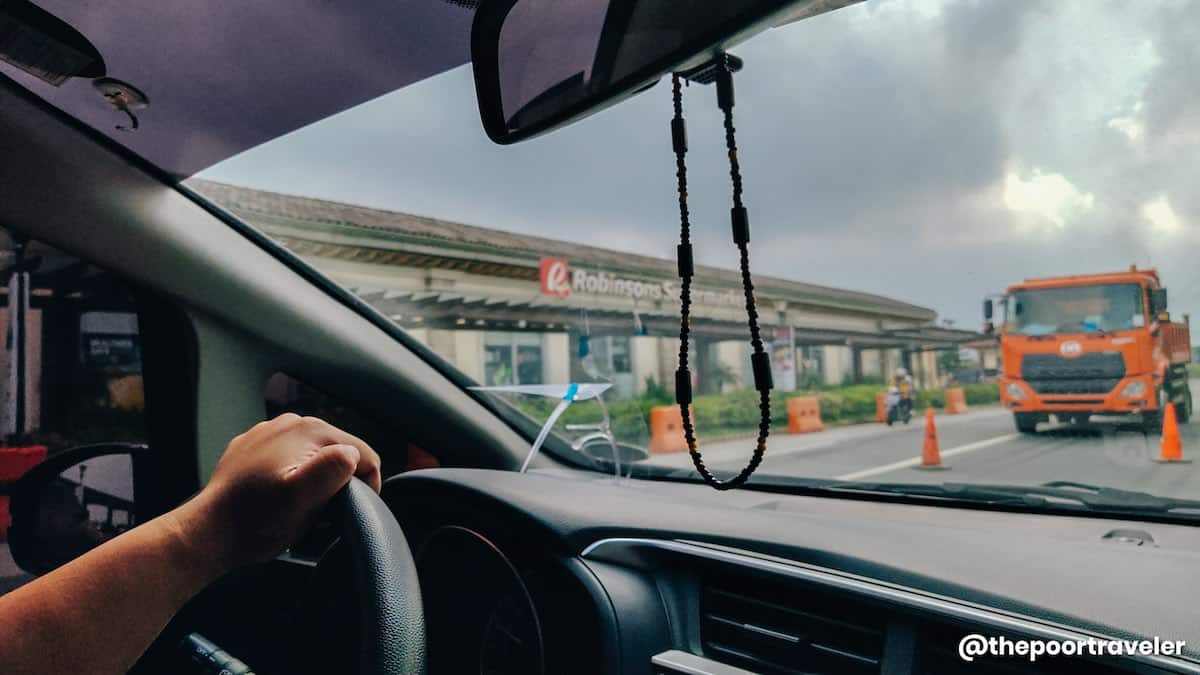 ---
What are the operating hours?
As of writing, the opening hour is 8:00 AM – 9:00 PM (Daily).
The schedule may change without prior notice especially during these uncertain times. Please check the official site or FB page for schedule updates.
---
What are the entrance requirements and restrictions?
There is no entrance fee.
As of writing, entry points are guarded to regulate access. If you are planning to go here, you must:
Wear a face mask.
Observe social distancing.
Important! Only guests 15 – 65 years old are allowed inside. The age restriction is strictly implemented, so visitors below the age of 15 and above 65 cannot enter.
---
What are the restaurants at Twin Lakes?
Bag of Beans
Bagoong Club
Buon Giorno! Caffe & Bistro
Comida de Lola
Hap Chan
La Creperie
Purple Beetle Café
Silver Bucket
Starbucks
Other stores are Amira's Buco Tart Haus, Santis Delicatessen, 7/11, and Robinson's Supermarket.
So far, we have tried Bag of Beans, La Creperie and Hap Chan. We'll be creating separate articles about the first two in the future, so be sure to follow us on Facebook or subscribe to our YouTube channel to be notified.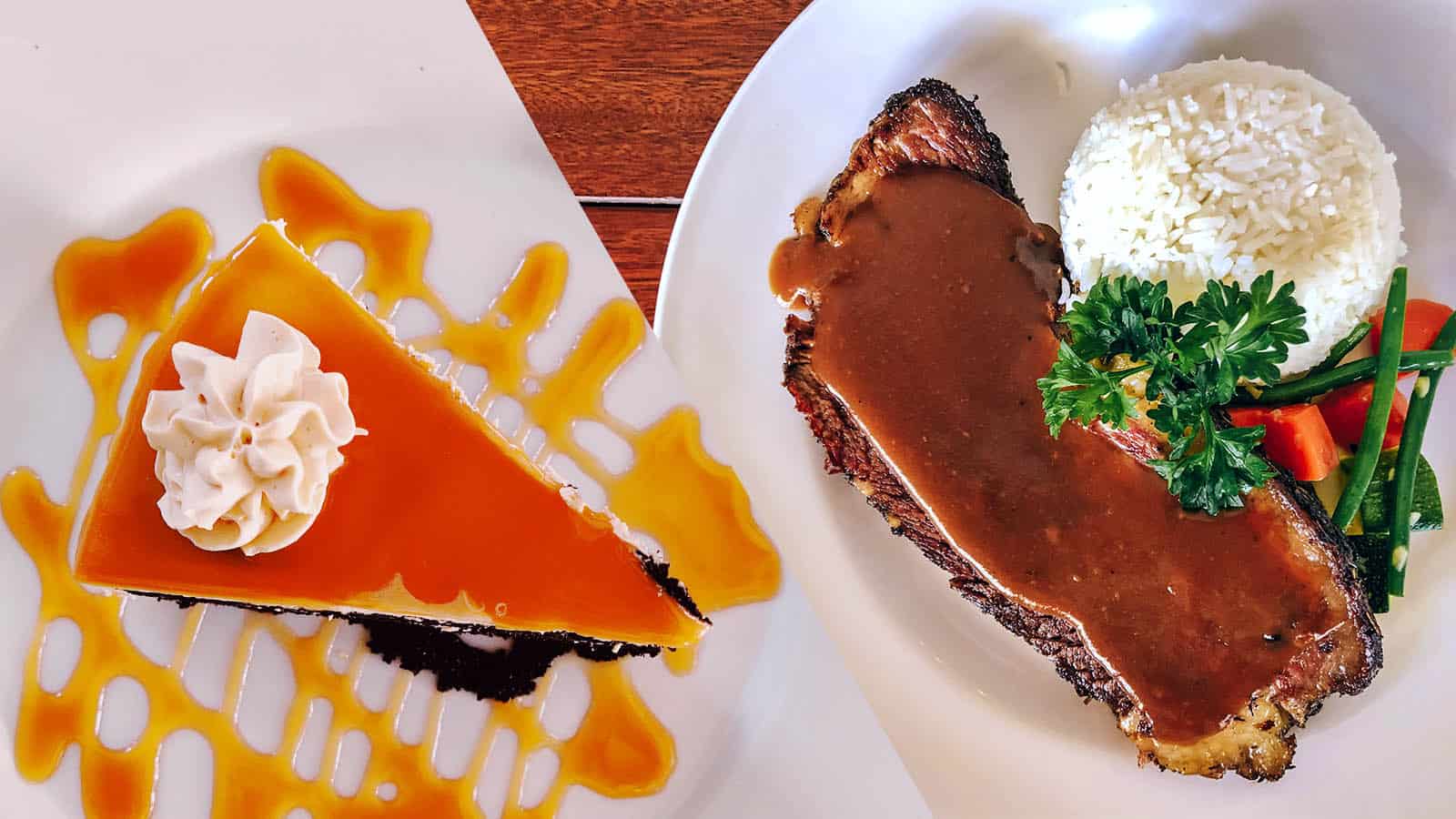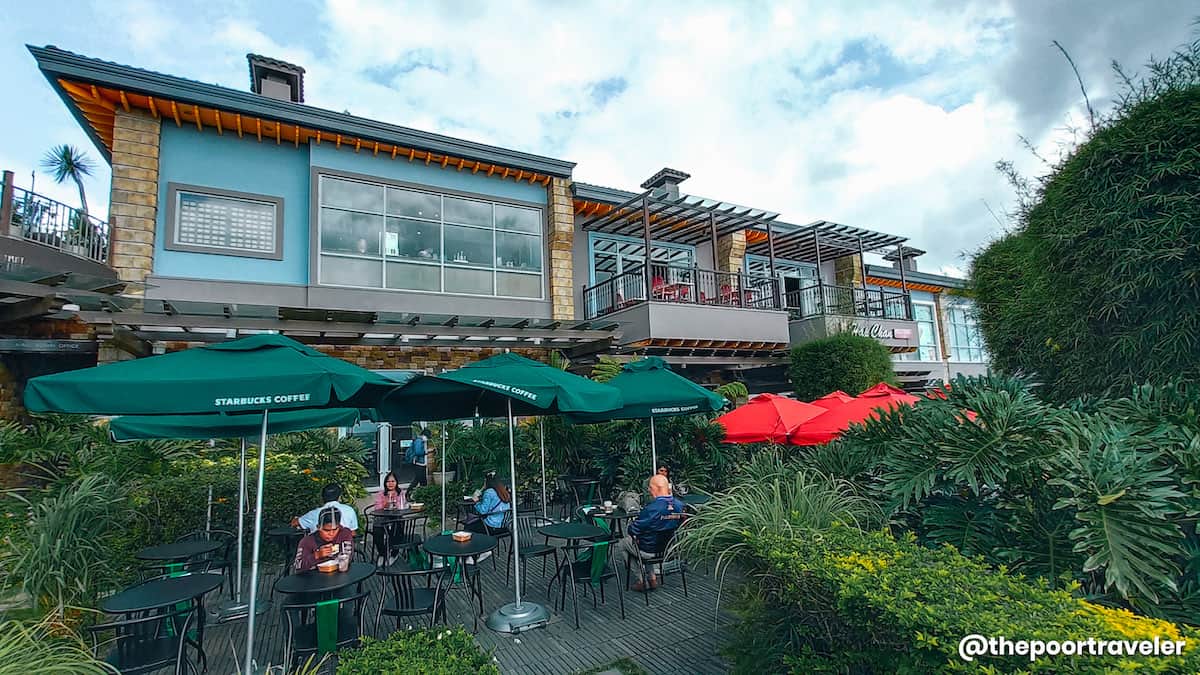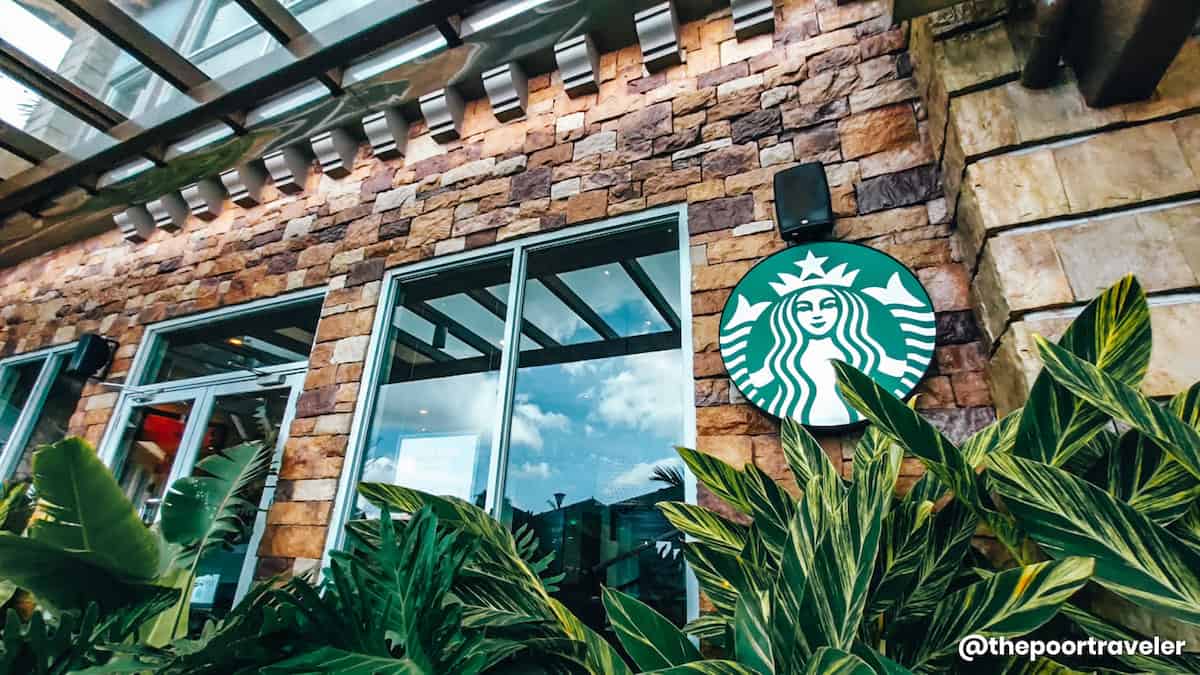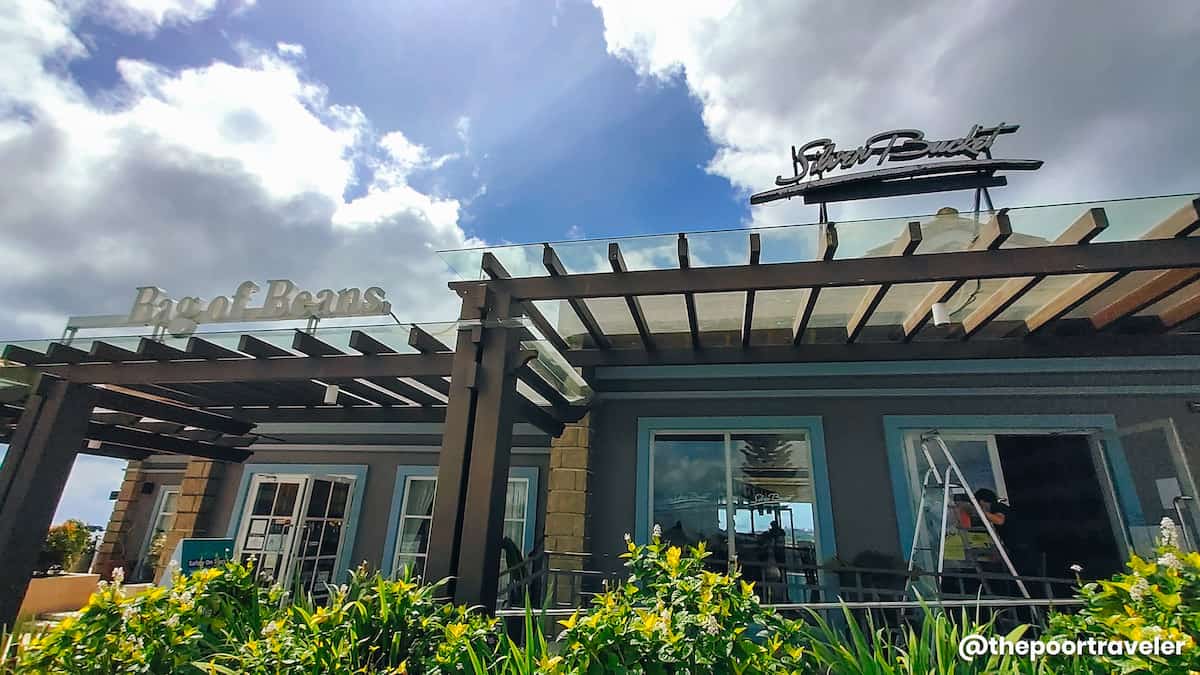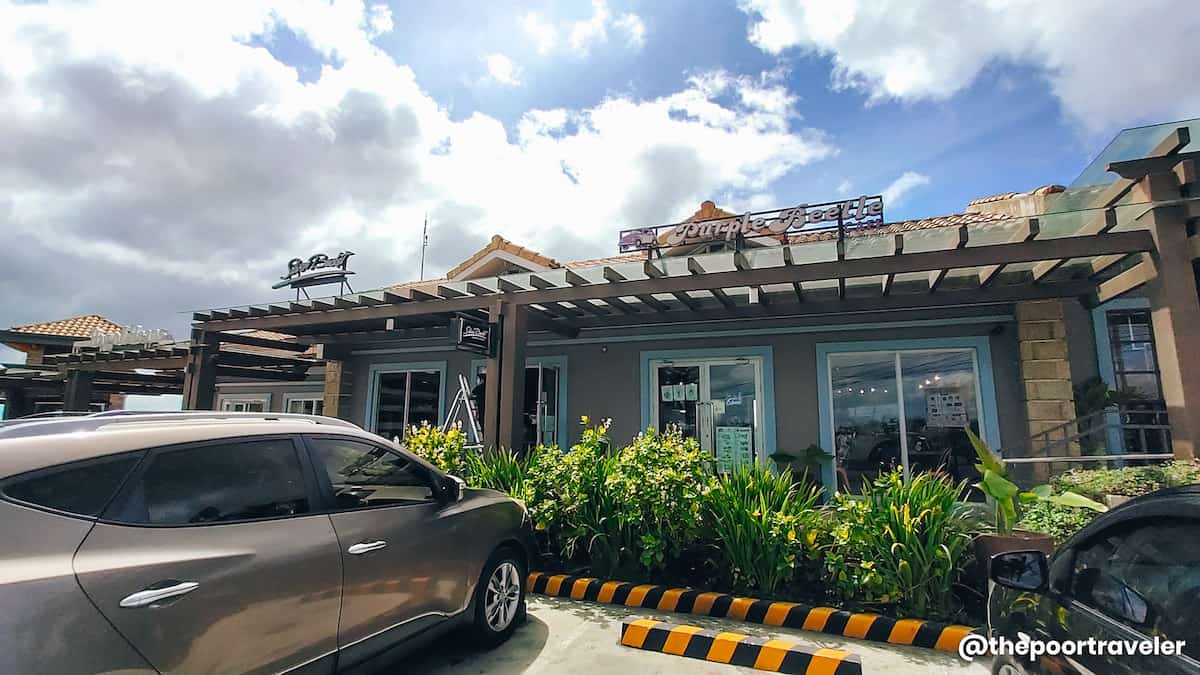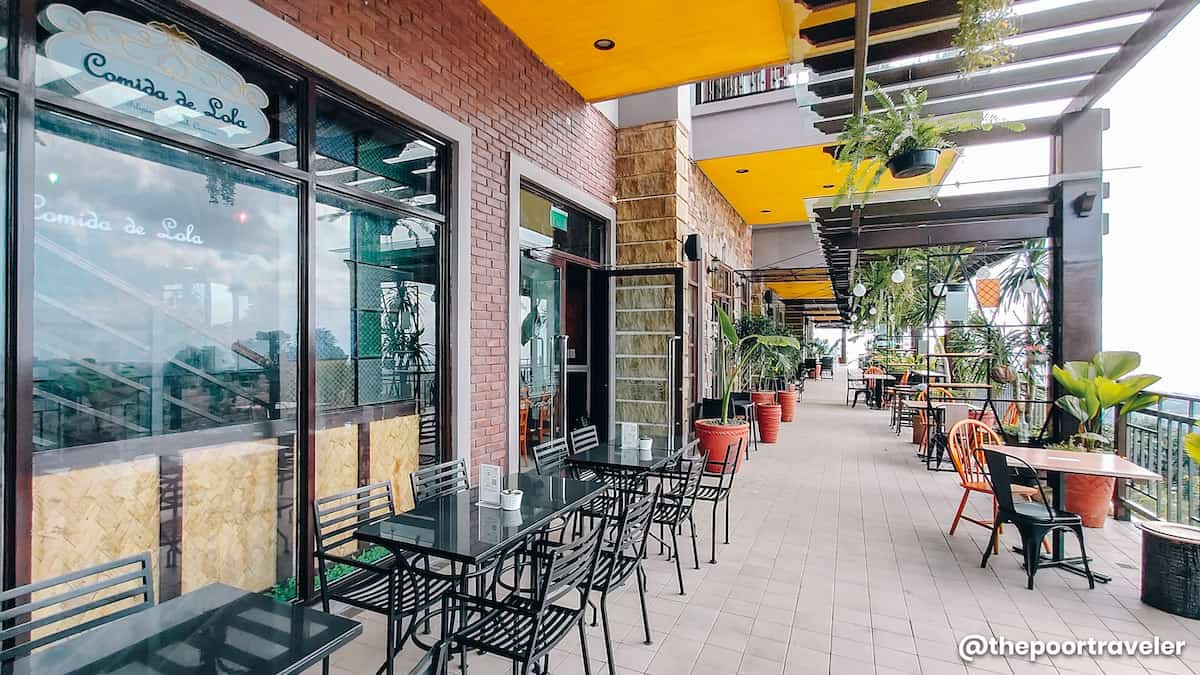 ---
What are the other attractions?
The whole mall is an attraction itself. There are many viewing spots actually. The restaurants provide a view of the Taal Lake and the Twin Lakes community. The area just before the entrance to the basement parking lot transforms into an "observation deck" and is flocked by tourists on weekends and during peak hours.
One of the stairways features beautifully painted steps, making it a perfect spot for photos. The "garden walk" below is equally photo-worthy.
---
Where can we park our car?
Here are the designated parking spaces. Parking is free of charge.
Basement (Entrance near Robinson's Supermarket)
Mall Facade
Empty lot across Twin Lakes Shopping Village
Note: Finding a parking spot can be difficult on weekends, holidays, and peak hours. Some park their cars on the side of the road, trusting the "parking boys" will look after the cars. They give "tips" or gratuity in return.
---
Are there ATMs?
Yes. BPI and Union Bank have ATMs located near the restroom area, just below the stairs.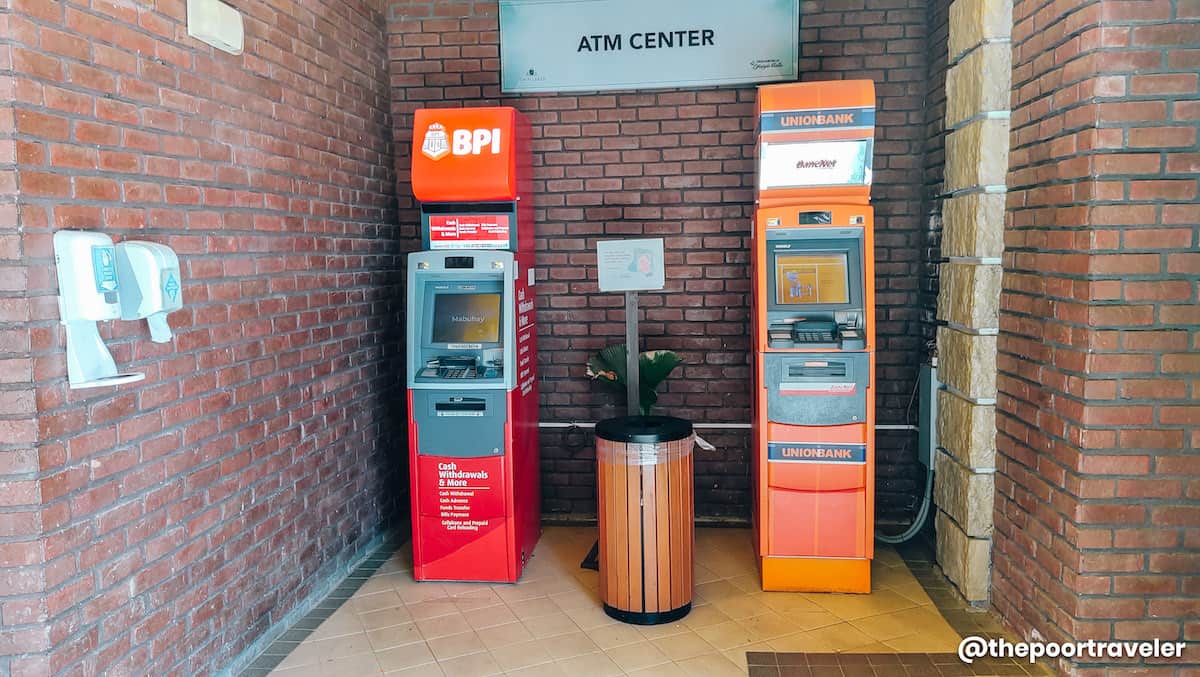 ---
What are the attractions near Twin Lakes?
Twin Lakes is located near the boundary of Cavite and Batangas. The following tourist spots are all within 20 minutes of the site:
Caleruega, Nasugbu
Puzzle Mansion, Tagaytay
Sky Ranch, Tagaytay
Narra Hill, Laurel
Fantasy World, Lemery
Not too far away are the famed restaurants of Alfonso including:
Sonya's Garden
Lime and Basil Thai Restaurant
Marcia Adams
Breakfast at Antonio's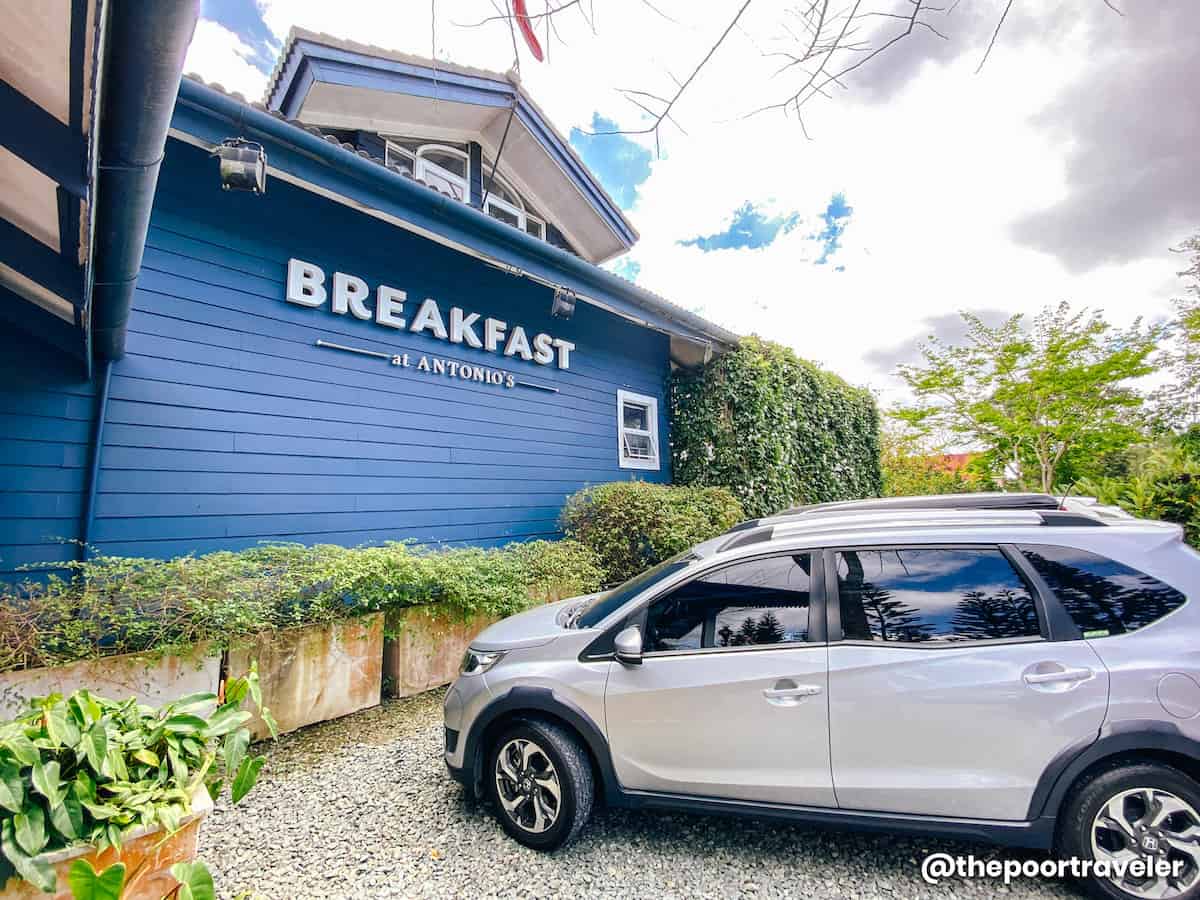 ---
Other Tips
Most of the restaurants, if not all, have their own toilets / restrooms.
There are two public restrooms — one near the stairs (Bag of Beans side) and the other along the "garden walk".
To maximize your visit, the best time to go is during weekdays and slow hours (before lunch and after lunch).
---
Top Hotels and Apartments near Twin Lakes
Twin Lakes has its own hotel, but if you'd rather stay elsewhere for whatever reason, here are some best options in Alfonso as scored by Agoda customers.
HOTELS
BNBs & GUESTHOUSES
If you'd rather stay in Tagaytay, here's the list of hotels and resorts that have been accredited by the Department of Tourism (DOT) to operate in the new normal: TAGAYTAY HOTELS!
---
2021 • 02 • 12