It is difficult to find "Old Seoul" outside the city's grand palaces and hanok villages. The South Korean capital is quite a metropolis — modern, industrialized, and pulsating with a vibe that is undeniably futuristic. Western influences have seeped through its many districts: English is becoming increasingly common, European-style cafes sprout in many corners, and global brands have found their place in the streets as well as in the consciousness of its younger population. Every now and then, you find something that takes you to its yesteryears. But nothing as strong as Gwangjang Market.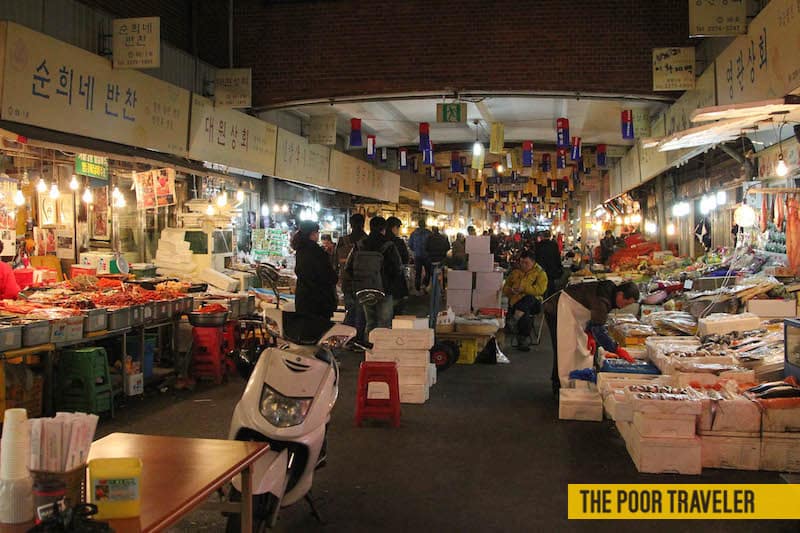 There's so much about Gwangjang Market that is disorienting but strangely refreshing. The place is a wormhole. From the outside, you won't find any clue that housed in a plain-looking building is a piece of the city's past, well-kept and thriving. Built in 1905, it is Seoul's first traditional daily marketplace.
It may not be as famous as its counterparts in Dongdaemun and Namdaemun, but it has a few more charms to the more curious tourists. Gwangjang is a favorite among locals for stores selling silk and tailored hanbok. But among foreign visitors like me, its biggest draw is quite obvious — the food.
I wasn't even hungry when I visited. But it changed as soon as I stepped into the market. Steam filled the air, a welcome change from the hostile winter. A smorgasbord of Korean signature dishes bombarded my senses, and the lunch I just had somewhere else seemed to have vanished magically.
The first to greet me were two lanes of kimchi variations. I did not even know it comes in as many types — cabbage, radish, to name a few. I followed the scent of something deep-fried and found several stalls of bindaetteok, a type of crispy pancake made from ground mung beans. Vegetables and some meat are added.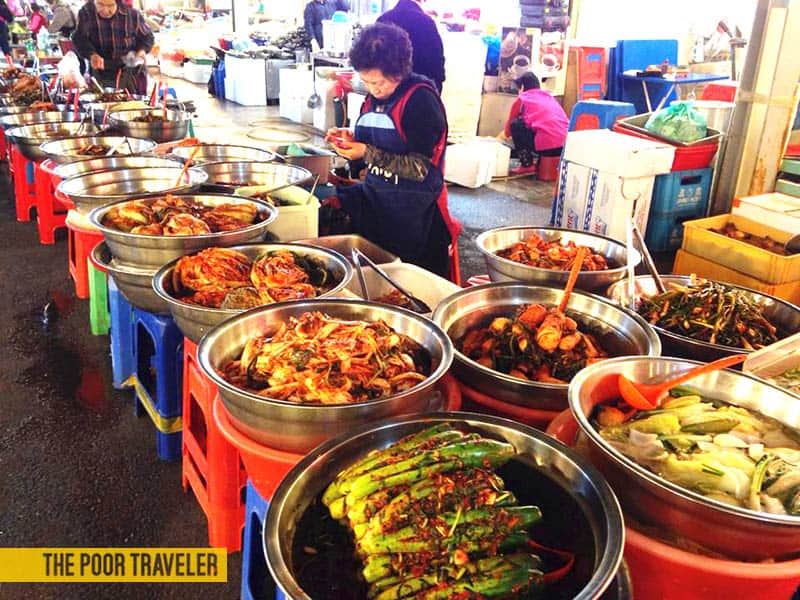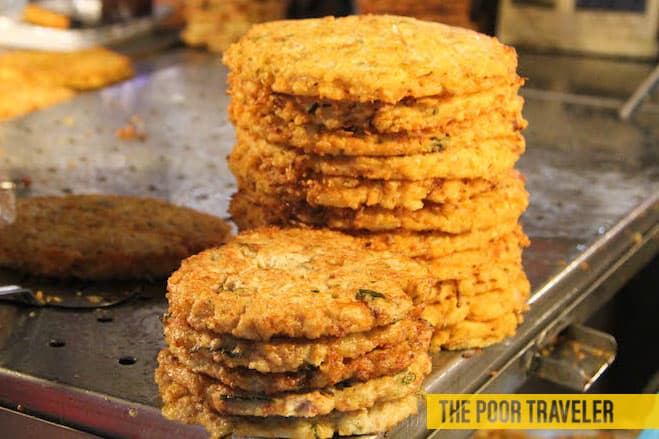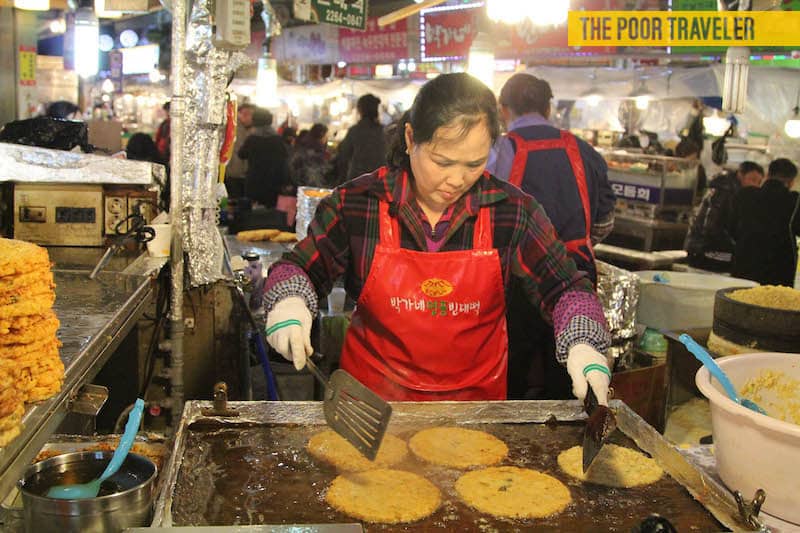 First order of business: find an empty seat. And at 7pm, it was no easy task. The set up here is simple. You pick a stall, take a seat, and place an order. The vendor then prepares your meal, and you wait as you feast your eyes on the dishes and ingredients in front of you. For many tourists, since many stalls serve the same dishes, it's just a matter of which has ample vacant space.
Bibimbap is one of the most popular. Literally means "mixed rice," it is served in a bowl and is topped with namul (seasoned veggies) and gochujang (chili pepper paste).
Mayak kimbap is also as ubiquitous. Kimbap (or gimbap) is rice and other ingredients rolled in dried laver seaweed, a descendant of the Japanese maki (futomaki). Mayak means "drugs" in Korean. Who's idea it is to name such a delicious dish after drugs, I don't know. But it's not hard to see why, it's addictively good.
Japchae (chapchae), dangmyeon stir-fried in sesame oil,  and tteokboki, chewy rice cakes in sweet and spicy sauce, are also present in most kiosks.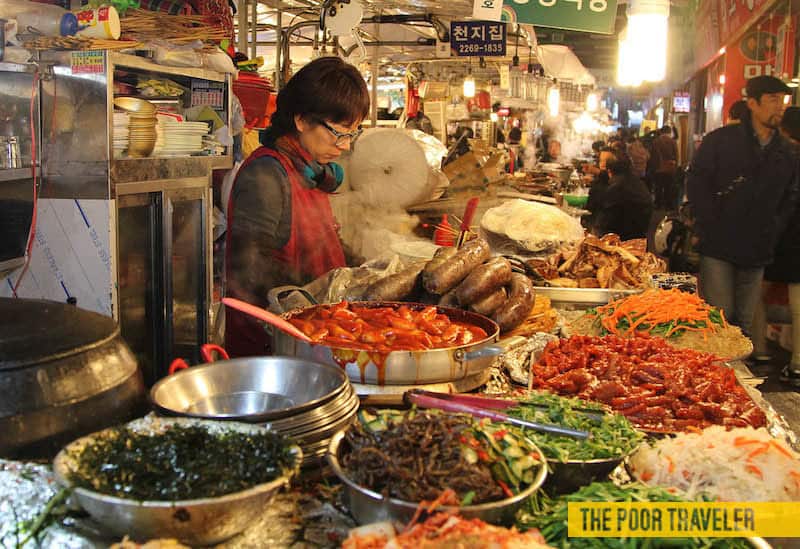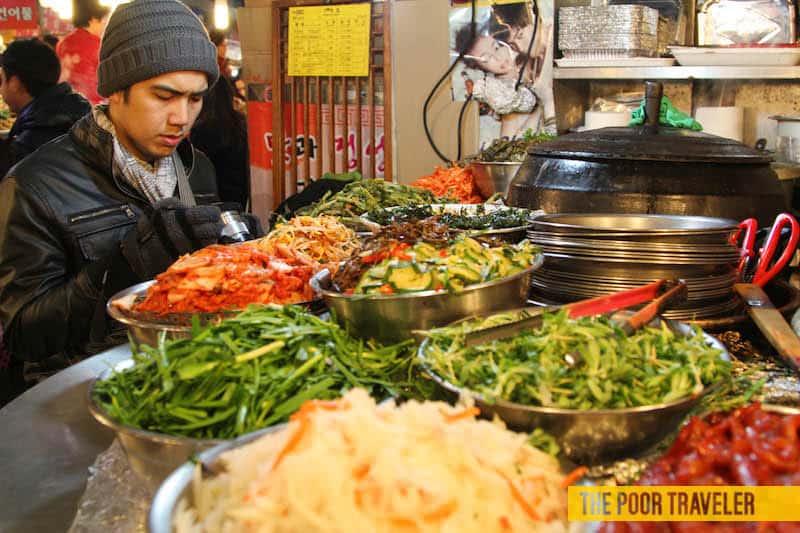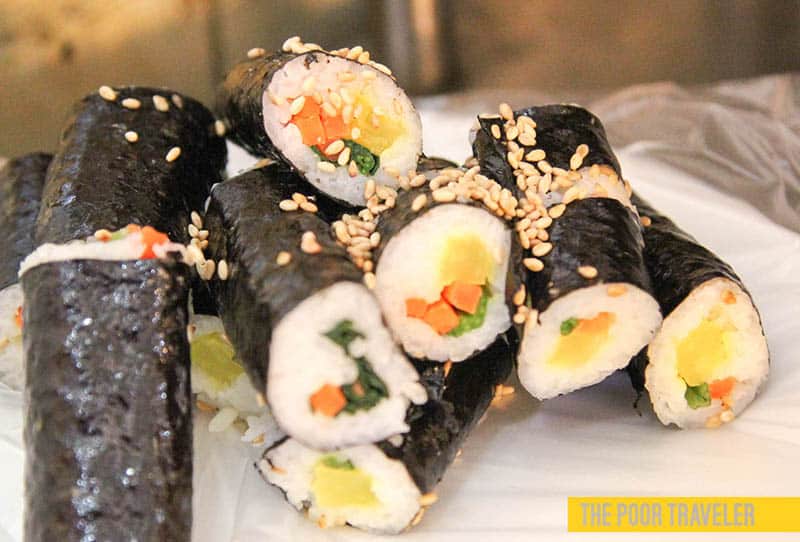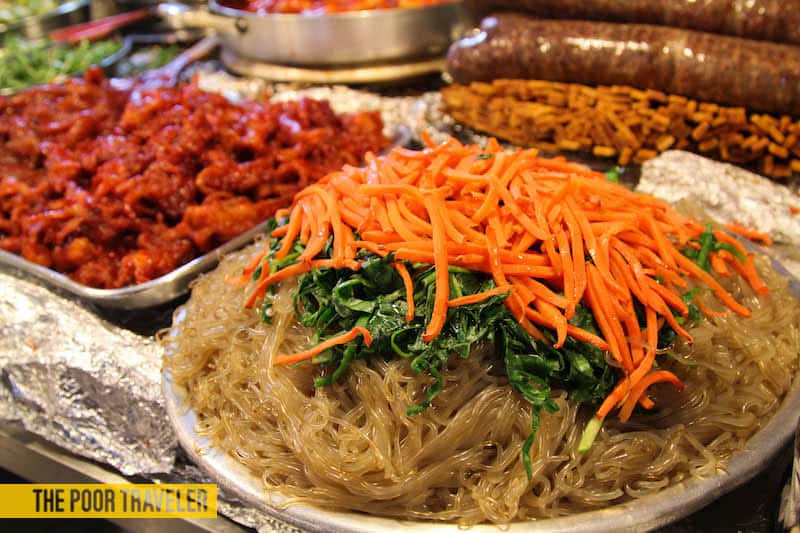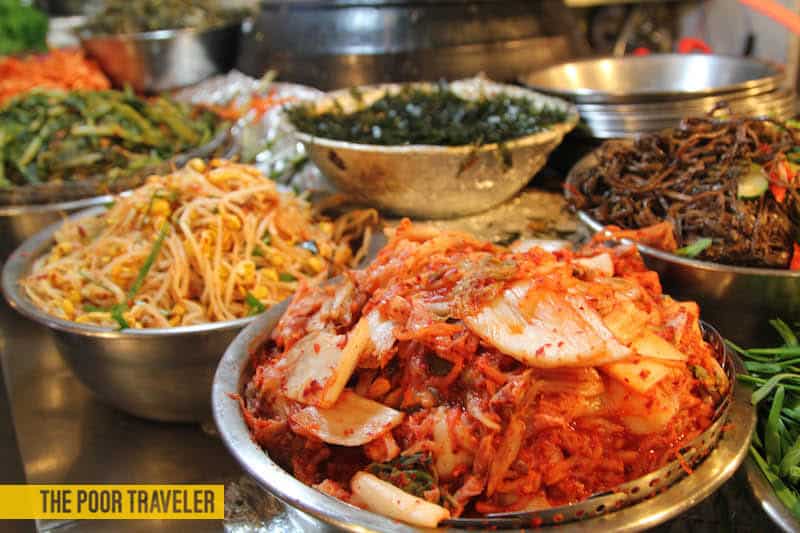 The calls of friendly hawkers grew louder as I walked deeper into the site. The offerings also got more bizarre. Pig's ears and feet (which are a favorite of mine even here in the Philippines) became a more dominant sight. But what really caught my attention was those big, ugly, worm-like sausages. Sundae (or soondae) is blood sausage, made of dangmyeon (cellophane noodles made from sweet potato), barley, and pig's blood, encased in pig or cow intestines. It's big, bulky, and black, impossible to miss.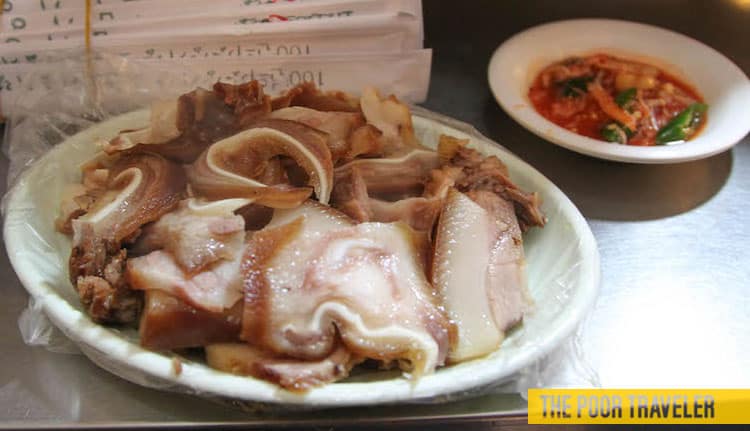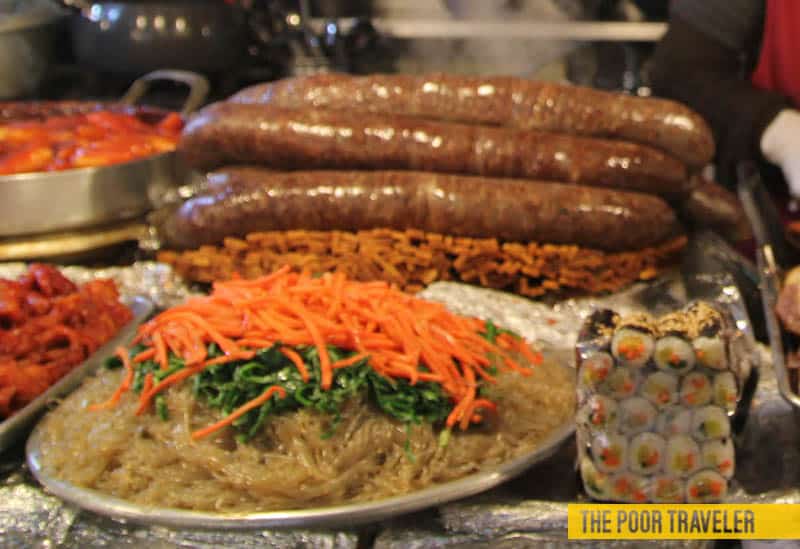 For over 100 years, Gwangjang Market has kept the traditional marketplace vibe of the city. It has refused to change with its rapidly developing surroundings, stuck at a time when eating is a shared experience and food is anything but complicated.
Gwangjang Market
88, Changgyeonggung-ro, Jongno-gu, Seoul

Opening Hours:
11am-10pm (Food stalls)
7am -10pm (Other stores)

How to get there: Take the subway to Jongno 5-ga Station (Line 1, Exit 8) or Euljiro 4-ga Station (Lines 2 or 5, Exit 4)
---
---
More Tips on YouTube ⬇️⬇️⬇️