Most travelers to Japan gravitate towards visiting big cities such as Tokyo, Osaka or Fukuoka, because aside from being international gateways, within themselves they already offer so much to explore. I had the exact same thought when I first went to Japan. In my mind, seeing the ultra-modern city life first-hand, represented the quintessential Japanese experience. As one soon realizes, however, there is so much more to Japan than these concrete wonderlands.
Tread away from the lights of the big city and you will find a world that is thoroughly in tune with nature and is immensely proud of their identity and culture. The Tohoku Region in northern Japan is one such example.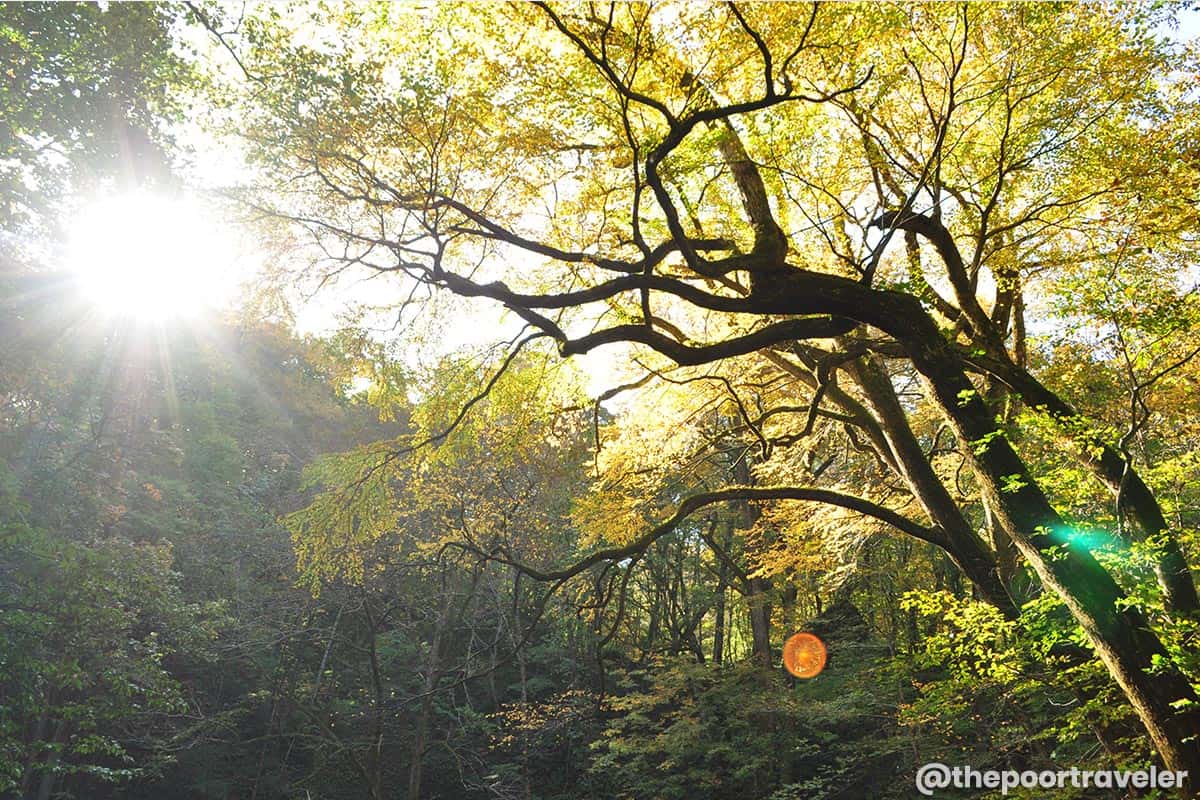 Located in the northern end of Honshu, Japan's largest island, Tohoku is composed of 6 prefectures – Fukushima, Yamagata, Miyagi, Iwate, Akita, and Aomori. It is blessed with many natural wonders that are impressive as they change with the seasons, and cultural traditions that are elsewhere incomparable.
We were fortunate to be invited recently to visit Japan's Tohoku Region. Suffice to say, this tropical boy was left in awe by the stunning scenery, especially travelling in the middle of autumn! In this article, we'll be focusing on the region's northernmost tip: Aomori and Akita prefectures. Here are some of the best attractions to check out!
WHAT'S COVERED IN THIS GUIDE?
Towada-Hachimantai National Park
If you're constantly seeking opportunities for forest bathing, the pristine Towada-Hachimantai National Park should be on top of your Japan checklist. This mountainous area is carpeted by lush forests crisscrossed by meandering rivers and hiking trails. Practically speaking, it has two parts: the northern half around Lake Towada between Aomori and Akita prefectures, and the Hachimantai area in Iwate. In this post, we're putting the spotlight on the former.
If you're coming from Aomori City, there is a JR Bus that goes from Aomori Station to Lake Towada "Mizuumi-go". All the places of interest mentioned below may be accessed using this route, getting off at different stations.
If you wish to make an itinerary of the different spots in the Towada-Hachimantai National Park, we recommend checking the bus schedule in advance to determine how much time you can spend in each location. Advanced purchases or reservations are reportedly not necessary but are encouraged. Note that this bus line is not operational during winter.
Useful resources:
---
Jogakura Ohashi Bridge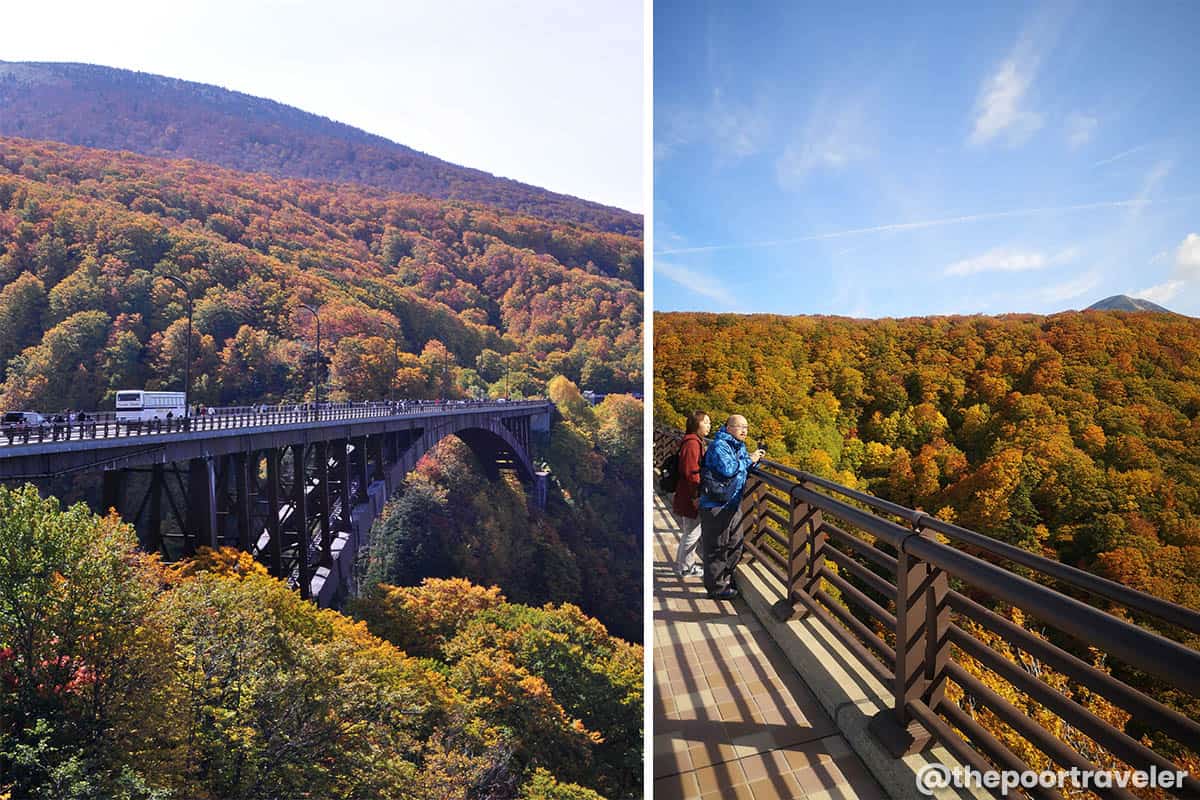 The longest deck arch bridge in Japan, it is a must-see not just for the bridge itself, but especially for the fantastic 360-degree view of the surrounding Hakkoda Mountains. It is particularly stunning in autumn as the foliage around the area turns into a vibrant spectrum of reds and yellows.
How to get there: You can reach the Jogakura Ohashi Bridge by getting off at the Jogakura-onsen bus stop. The bridge will be about a 20-minute walk from there.
---
Hakkoda Ropeway
Just a few kilometers from the Jogakura Ohashi Bridge is the Hakkoda Ropeway, a popular holiday destination for locals. Visitors can take a picturesque gondola ride up to the summit of Mount Tamoyachidake to get sweeping views of the Hakkoda Mountains of which it is a part of. From there, several trails are available for light walking where visitors can enjoy the unique alpine scenery. In winter, it is one of the best places to see the famed snow monsters⁠—trees covered in thick snow that look like creatures on guard.
It is important to check their website ahead of time, however, as the ropeway can sometimes be out of service depending on the weather, among other things. There is a live indicator on their homepage whether the ropeway is in service or not.
How to get there: From Aomori Station, board the JR Bus bound for Lake Towada "Mizuumi-go". Get off at the Ropeway Station bus stop.

More info: Hakkoda Ropeway Official Website
---
Oirase Gorge
Further down the road towards Lake Towada is the Oirase Gorge. A favorite subject for photography enthusiasts because of the many rapids and waterfalls along its stream, it offers scenic tableaus brimming with lush greenery that are sure to inspire creativity. On our visit there, we chanced upon a number of visitors setting up either their cameras or their canvases, aiming to capture that perfect frame. No worries, however, if you only wish to go for a refreshing stroll, as the trail is light and can accommodate the most casual traveler.
How to get there: From Aomori Station, board the JR Bus bound for Lake Towada "Mizuumi-go". Alight at the Yakeyama bus stop.
---
Lake Towada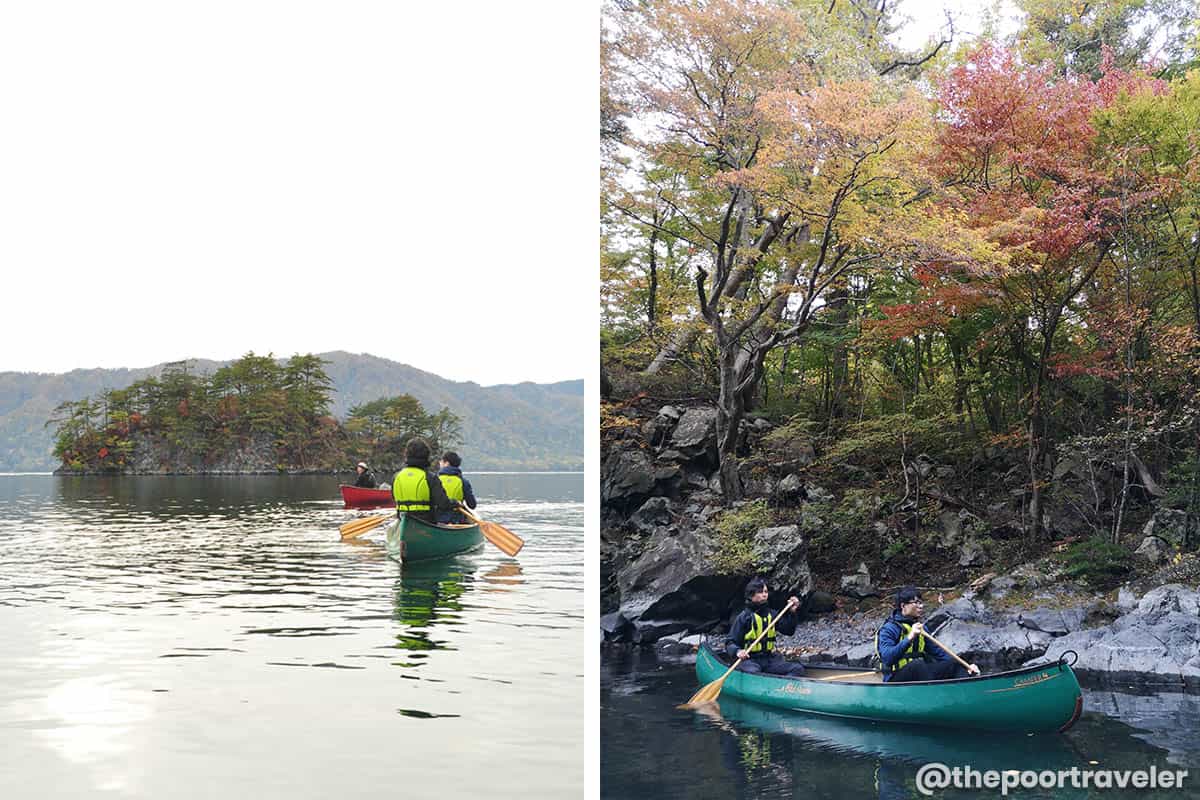 Located in between Aomori and Akita Prefectures, Lake Towada is the largest crater lake in Honshu Island and is a great spot to cap off a day exploring the Towada-Hachimantai National Park. In autumn, the vivid colors of the surrounding forests are reflected clearly on the calm waters of the lake. If you wish to slow down, you may find a spot on its koyo-lined (red leaves) shores as you admire the beautiful sight; or you may rent a boat to get yourself in the water and explore its many nooks and islets.
---
Hirosaki City
Tucked at the base of Mt. Iwaki in Aomori's western region is the city of Hirosaki. For much of its history, it was a castle town ruled by Tsugaru clan. To get here from Aomori City as the jump-off point, there is an hourly train that leaves from Aomori Station directly towards Hirosaki. Exit at Hirosaki Station and take one of the city buses.
Hirosaki Castle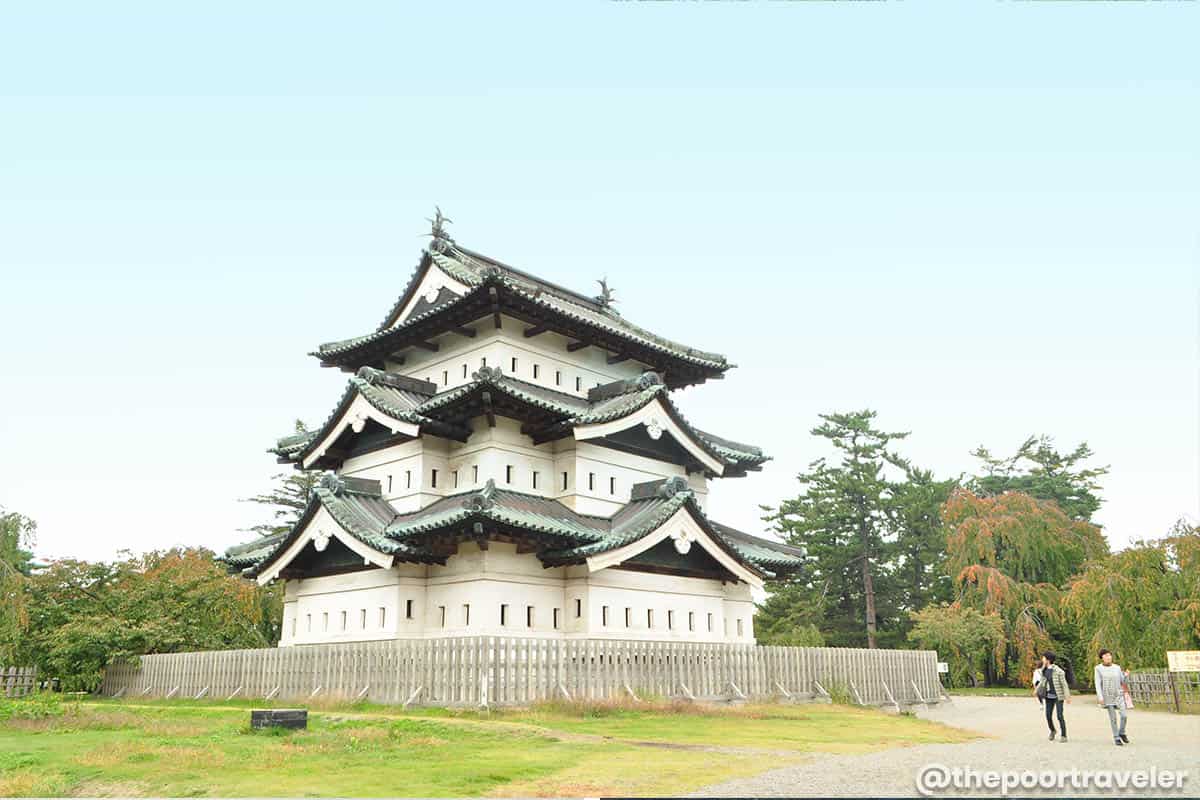 This 400-year old castle has the only remaining castle keep in the Tohoku region that has not been rebuilt in modern times. It is considered one of Japan's most treasured castles, hence, the continued efforts to preserve and reinforce its structures. Although its main keep is comparatively smaller compared to other Japanese castles we may be used to, it more than makes up for it with its expansive and superbly preserved castle grounds that is home to thousands of cherry trees that bloom spectacularly in the spring. It is, in fact, said to be one of the best cherry blossom viewing spots in all of Japan. Not to mention the lovely, unobstructed views it provides of nearby Mount Iwaki!
For a fee, visitors may come inside the 3-storey keep where a museum details its history and significance; and outlines the current renovation work being done, which saw the castle needing to be moved, in its entirety, 70 meters from its original spot.
---
Iwakiyama Shrine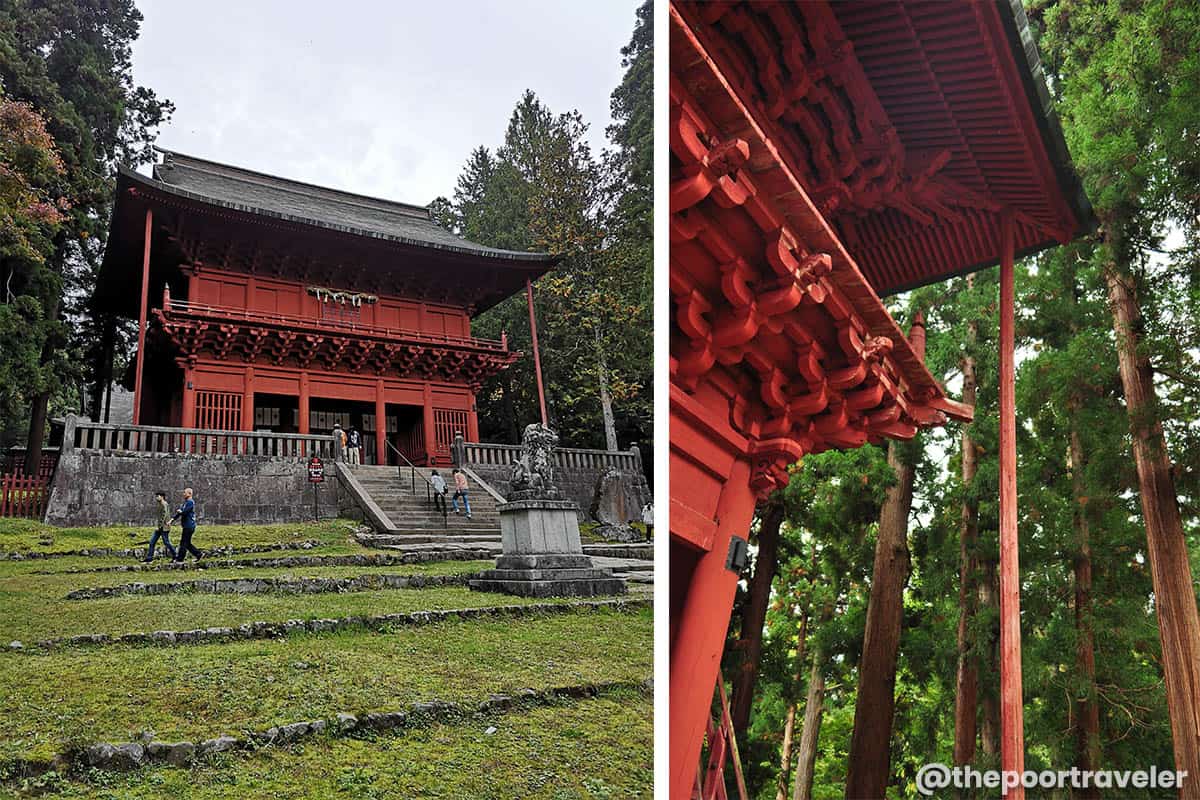 A certain sense of comfort and peace embraces you as you climb up the steps towards the Iwakiyama Shrine. Maybe it's the tall, brute cypress trees that envelops you and makes you feel protected, or the mystic quality offered by the fact that it sits at the foot of the fabled Mount Iwaki. Whatever it is, it serves as a nice respite for the weary, or at its most superficial, provides a moment of relaxation amidst the stress of travelling. Don't miss the "mini-onsen" (hot spring) near the shrine's entrance where you can soak your feet for a little bit before you head back on your way.
---
Aomori's Apples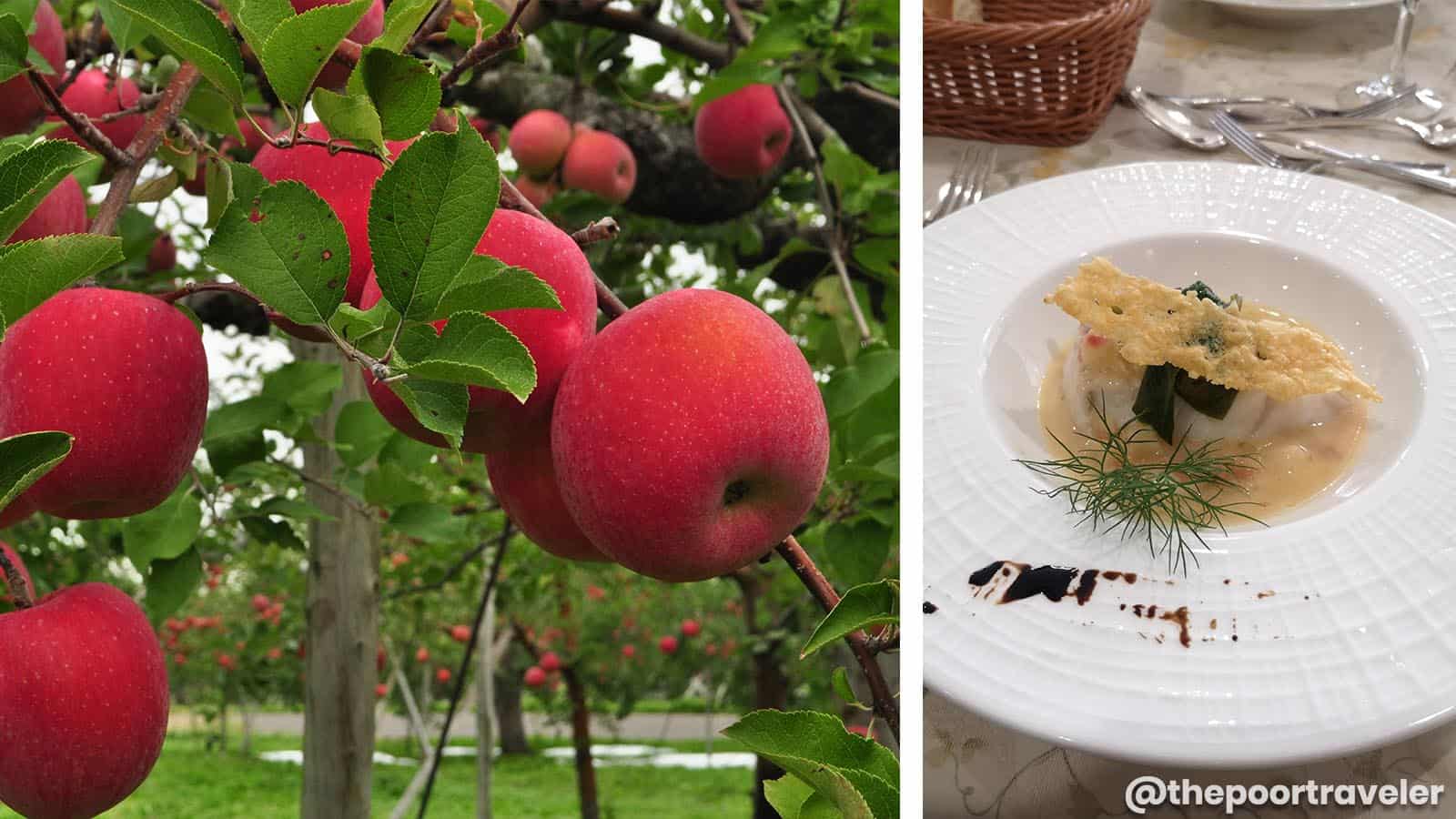 Aomori Prefecture is Japan's largest producer of apples, and the city of Hirosaki happens to be its biggest contributor. No wonder you see apples here everywhere you go⁠—from apple-themed onsens, to the many local apple-based delights, to even their mailboxes!
So when in Hirosaki, you definitely have to have some of them apples. Arrange for an apple-picking activity where you can bite into them fresh from the tree, or head to a specialty restaurant like Chez Moi, which boasts of an apple-inspired French menu that is only available during harvest season.
---
Shirakami-Sanchi
Lake Juniko
A collection of 33 small lakes and ponds located in the greater Shirakami-Sanchi area (a UNESCO World Heritage Site) is Lake Juniko. Translated literally, "juniko" means "twelve lakes". It is named such because only 12 of the 33 forms of water are visible when viewed from above.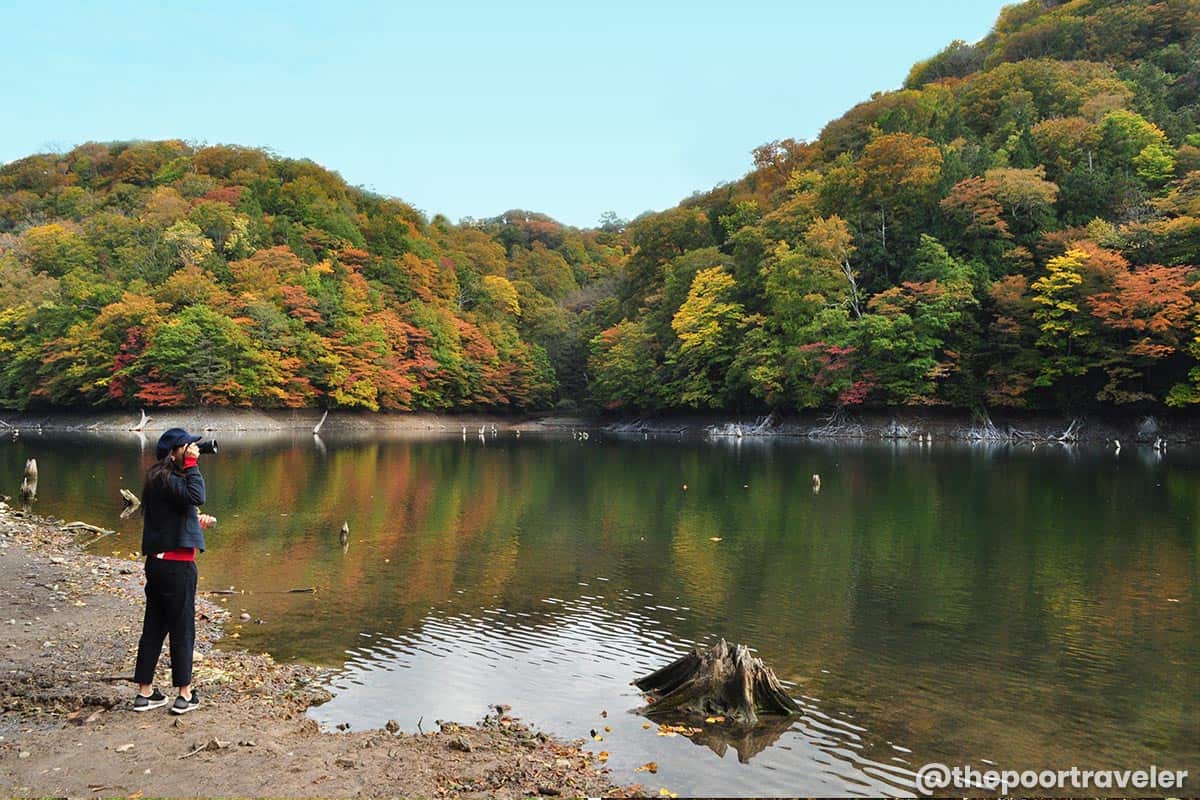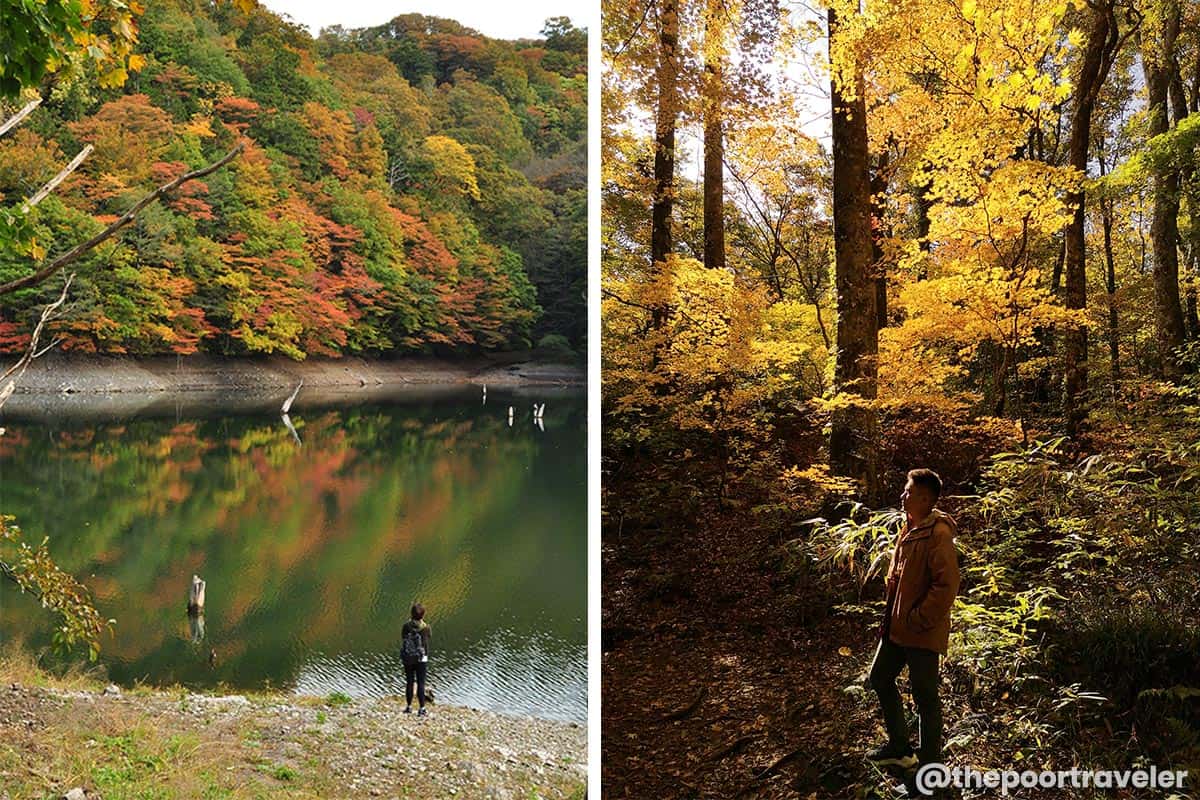 You will find the entrance to the trail near the Kyororo Forest Shop. It will take you around several of the lakes and ponds in the vicinity, including the popularly-known Aoike or "blue pond". During our visit, the lakes' waters were especially calm and mirror-like, vividly reflecting the surrounding foliage. I was instantly left speechless at the sight of them! With the autumn colors really jumping out as the sun illuminated the forest during the morning's golden hour.
What is also admirable about Lake Juniko (officially, The Tsugaru Quasi-National Park Lake Juniko) is how well it has been preserved. So much so that you can actually drink the water from the spring that flows down the mountains. It was some of the purest, most refreshing water I have probably tasted!
How to Get to Lake Juniko: From Aomori Station, you can make your way by train towards Juniko Station. From there, buses are available that takes you to the Oku-Juniko Parking bus stop where the trail begins.

More info: Konan Bus Route Map & Schedule–Lake Juniko
---
The City of Woods — Noshiro
The Former Ryotei-Kaneyu
Now used primarily as a tourism facility and conference hall, Kaneyu used to be a high-class restaurant or ryotei catering to businessmen and politicians. This multi-level structure uses natural Akita cedars prominently, exemplifying Noshiro's (and Akita Prefecture's) lumber tradition. The facility's director, Mr. Tatsuhiko Kobayashi, showed us around and pointed to us many of the building's design details, demonstrating the meticulousness of Japanese construction. Most interesting are the hidden doors that lead to exits, which he mentioned were used by clients who wanted to be discreet.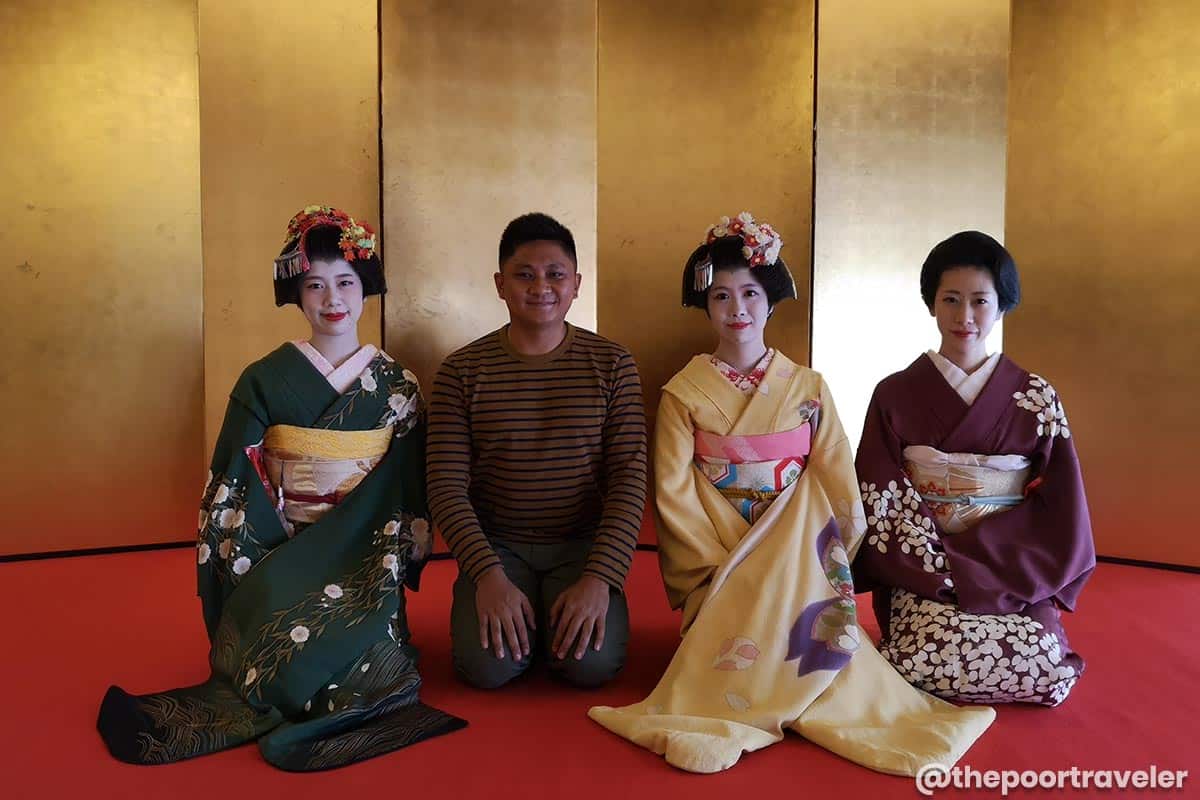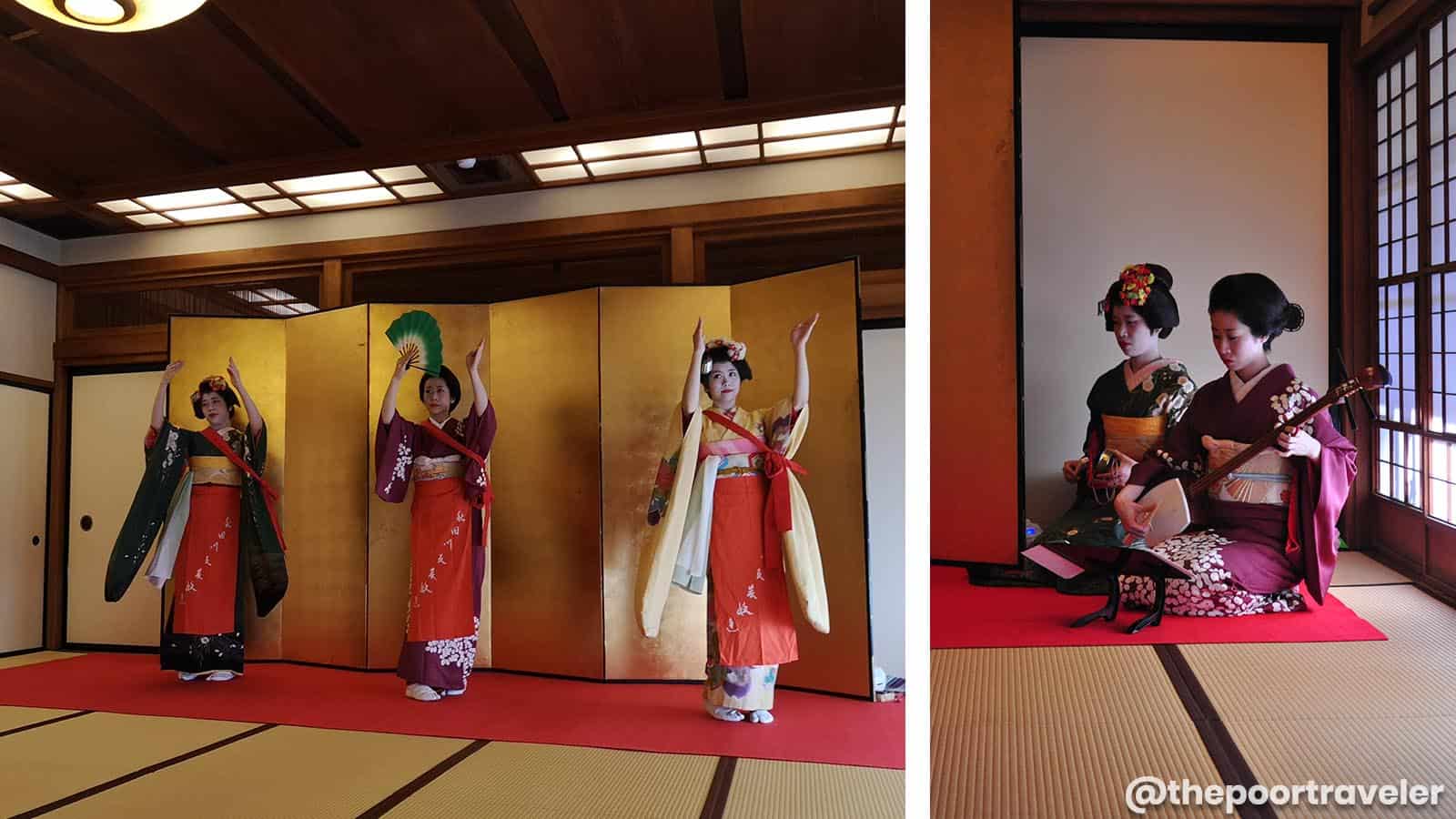 The ryotei is also where geishas traditionally perform, and our hosts were generous enough to invite three of them to entertain us during our lunch in Kaneyu! Apparently, there remains only a handful of geishas still active in Akita Prefecture, which makes witnessing them perform for us even more special. It was a very memorable experience!
Since Kaneyu doesn't function as a restaurant anymore, pre-arrangements are necessary if you wish to have a traditional meal in one of their rooms. For those who would like to simply look around the building, however, entrance is free. Do ask for a guide, though, so you won't miss all the details that make this building impressive.
How to Get to Noshiro City: Noshiro is accessible from either Aomori or Akita by train. Getting off at Noshiro Station, Kaneyu is a short 10-minute walk towards the city center.
---
Oga Peninsula, Akita
Shooting out into the Sea of Japan from the western coast of Akita prefecture is the Oga Peninsula. It may be a small piece of land but its crumpled terrain is a treasure trove of breathtaking sights and unique cultural experiences.
While the city of Oga is easily accessible by rail, touring around the peninsula can be a bit of a challenge if you plan to do it using public transport. Bus stops aren't always near tourist spots and schedules may be too irregular for a sensible itinerary. Thus, to make better use of your time in the area, travelling via chartered shuttles and taxis, (or car rentals, if you can) is recommended. We encourage visitors to make transportation arrangements beforehand. We've provided a link below to a transportation resource in Oga, as a starting point for you in planning your trip. Oganavi–Getting Around Oga: https://oganavi.com/en/access_in_oga/
---
Namahage Museum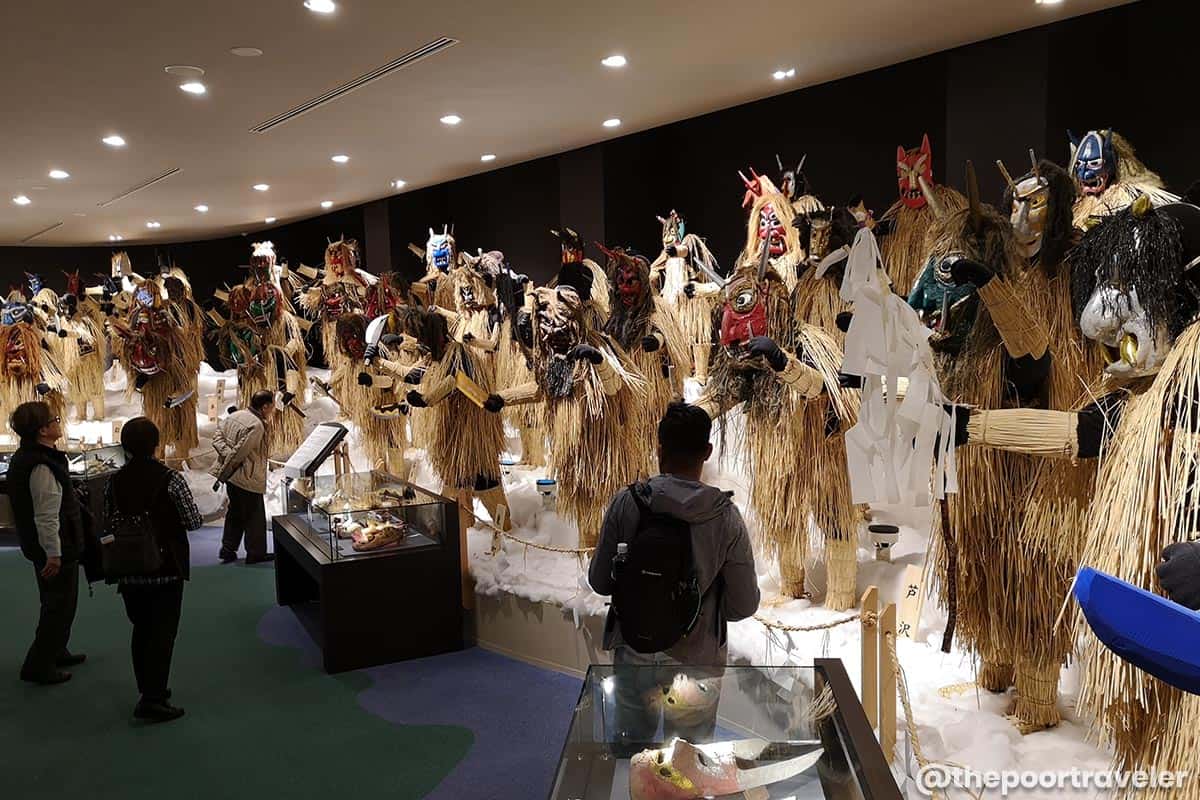 Almost synonymous to the Oga Peninsula itself, the Namahage is a character from traditional Japanese folklore around which, an annual custom in this part of Japan is celebrated. Every New Year, men dressed up like the Namahage, a demon-like creature, go through households reprehending children who are being lazy or behaving badly, encouraging them to be more hard-working and helpful to their families. A visit from the Namahage also signifies good fortune for the rest of the year.
The Namahage Museum is a great place to learn and appreciate the many facets of this highly amusing yet meaningful custom. If you wish, you can transform yourself into a Namahage by putting on one of the traditional masks and the coat made of straw. You can also witness first-hand what happens when a Namahage visits a household, by watching a re-enactment performance of the ritual.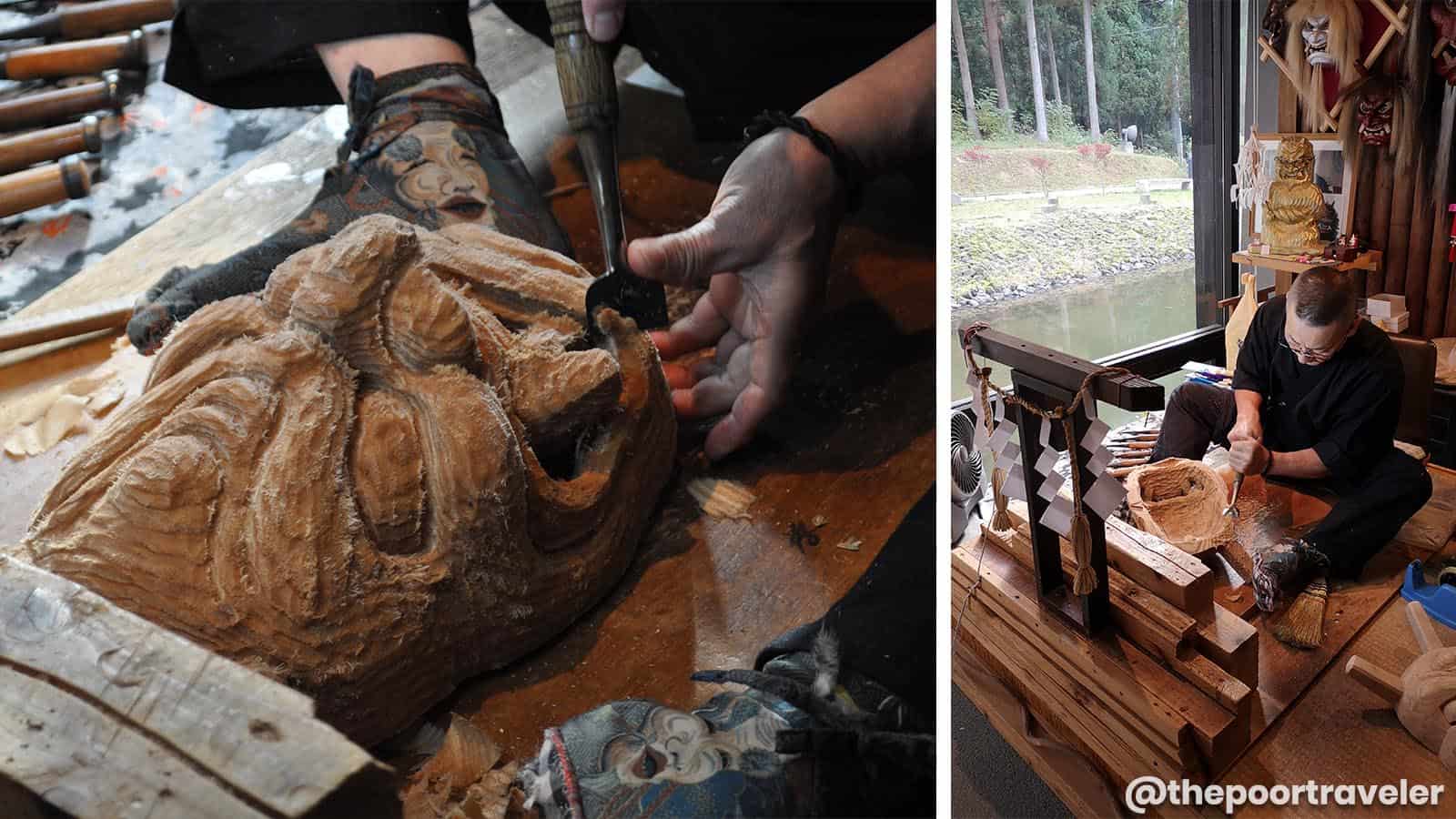 I personally consider this museum visit one of the highlights of our trip to Tohoku as being given a chance to understand this deep-seated tradition felt like a welcome to this oft-considered mystical region. Definitely recommended!
---
Nyudozaki Cape & Lighthouse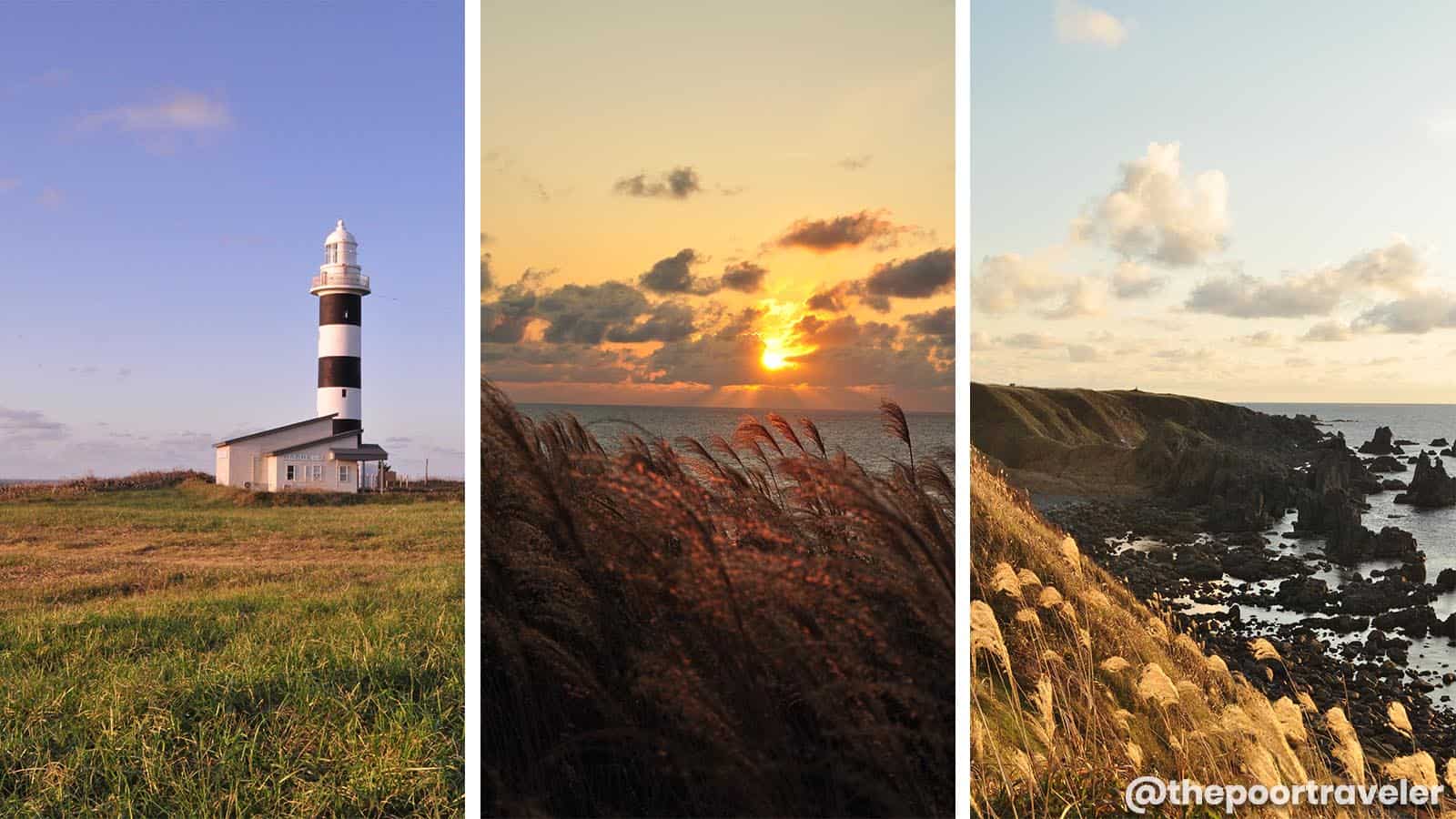 If you like sunsets as much as we do, then an afternoon stop at Nyudozaki Cape is a must when you visit the Oga Peninsula.
The grassy, rolling fields that continue into a cliff is picturesque in itself. Walking towards the edge, however, I may have let out an audible gasp as the shore below came into view. The beach, scattered with black rocks that seem to disperse into the ocean, was incredibly cinematic!
---
Mount Kanpuzan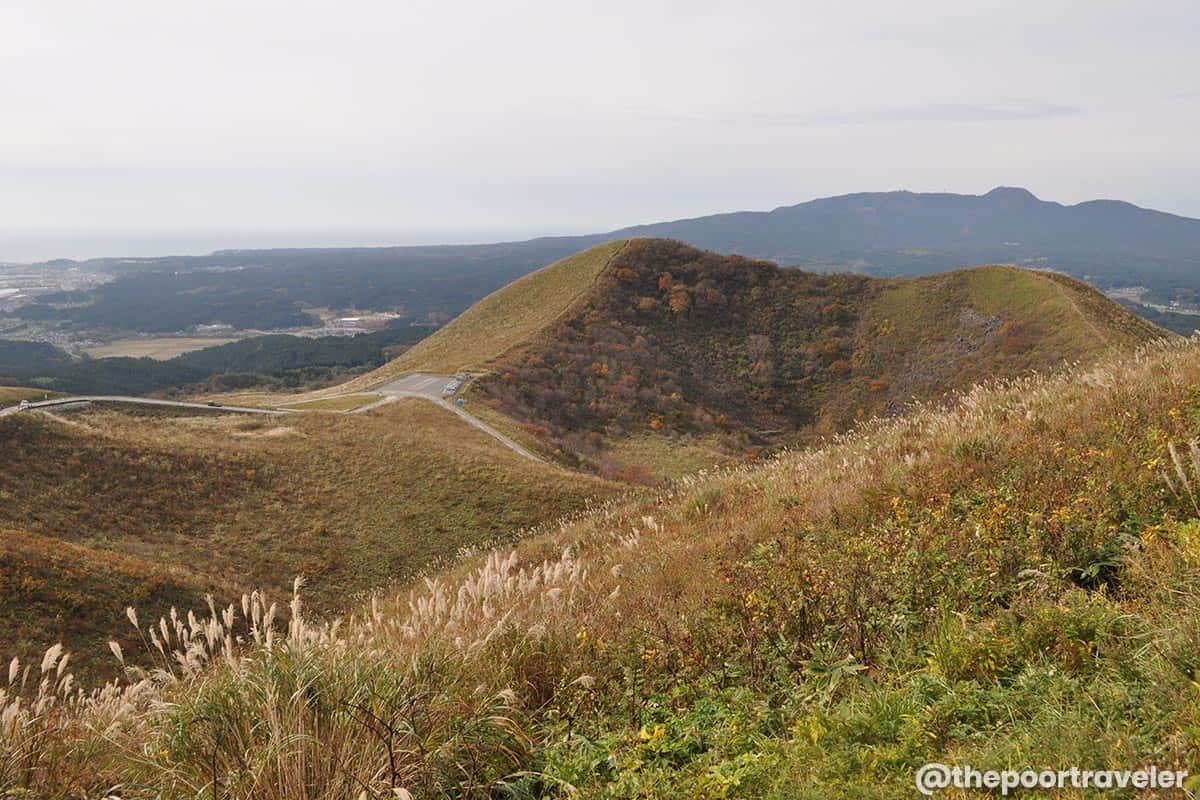 What better way to complete your visit of the Oga Peninsula by taking a trip up Mount Kanpuzan. An inactive volcano that is unique because of its rolling green fields, it offers a majestic 360-degree vista of the entire peninsula and its neighboring landscapes. Near the summit is a rotating observatory where visitors can enjoy unobstructed views of the surrounding scenery, while snacking on some local grub from the in-house restaurant.
---
How to Get to Aomori or Akita Prefecture
Both Aomori and Akita are just over an hour away from Tokyo by air. Flights by either Japan Airlines or ANA to these cities usually depart from Haneda Airport. If you prefer a more scenic route, you may take the Shinkansen, which takes approximately four hours.
---
2️⃣0️⃣1️⃣9️⃣ • 1️⃣1️⃣ • 2️⃣3️⃣