If tourism were a grand feast, Batangas offers a massive buffet filled with exquisite and delightful options that fit various preferences of visitors — historical sites, mouthwatering dishes from homegrown restaurants, spectacular summits, stunning beaches and secluded camping grounds, and wonderful underwater worlds! Whew!
The best part about exploring Batangas is that it's very accessible from Manila, making it a no-brainer choice for weekend getaways, summer escapades, barkada road trips and company outings! Here are some of the best tourist spots to visit and things to do in Batangas.
Note: Opening hours might change without prior notice, so please check the official websites or Facebook pages before visiting. We also included links to Agoda so you could conveniently check out resorts and hotels in the area.
---
WHAT'S COVERED IN THIS GUIDE?
1. Anilao
Due to its popularity, Anilao has become the poster image of the municipality of Mabini. It has become synonymous with the town it represents. In reality, however, Anilao is just a barangay and many of the resorts that are often tagged "Anilao" are located in other nearby villages.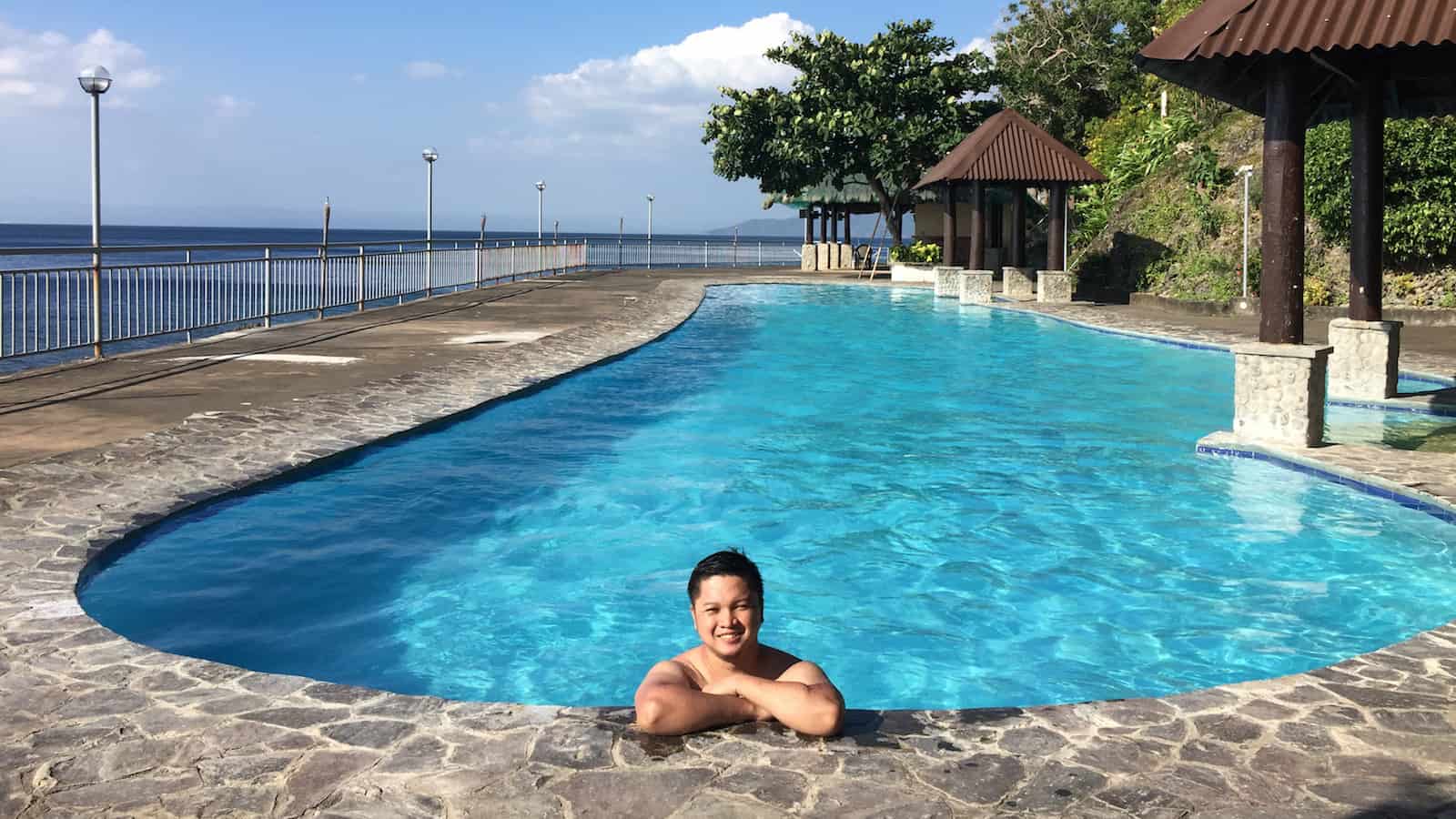 Tucked in the northern coast of the Calumpang Peninsula, it is one of the areas in Batangas that underwent development ahead of others. Regarded as the birthplace of scuba diving in the Philippines, Anilao's rich and colorful underwater scenery attracts visitors more than its shores.
Anilao is also a setting-off point to other attractions including Sombrero Island and Masasa Beach in Tingloy, the only island municipality of Batangas. It is also the jump-off point to Mt. Gulugod Baboy, a relatively easy hike, perfect for trekking beginners. Some hikers head to the beaches to take a refreshing swim after the climb.
TOP MABINI RESORTS ON AGODA
✅ MORE INFO: ANILAO TRAVEL GUIDE!
---
2. Tingloy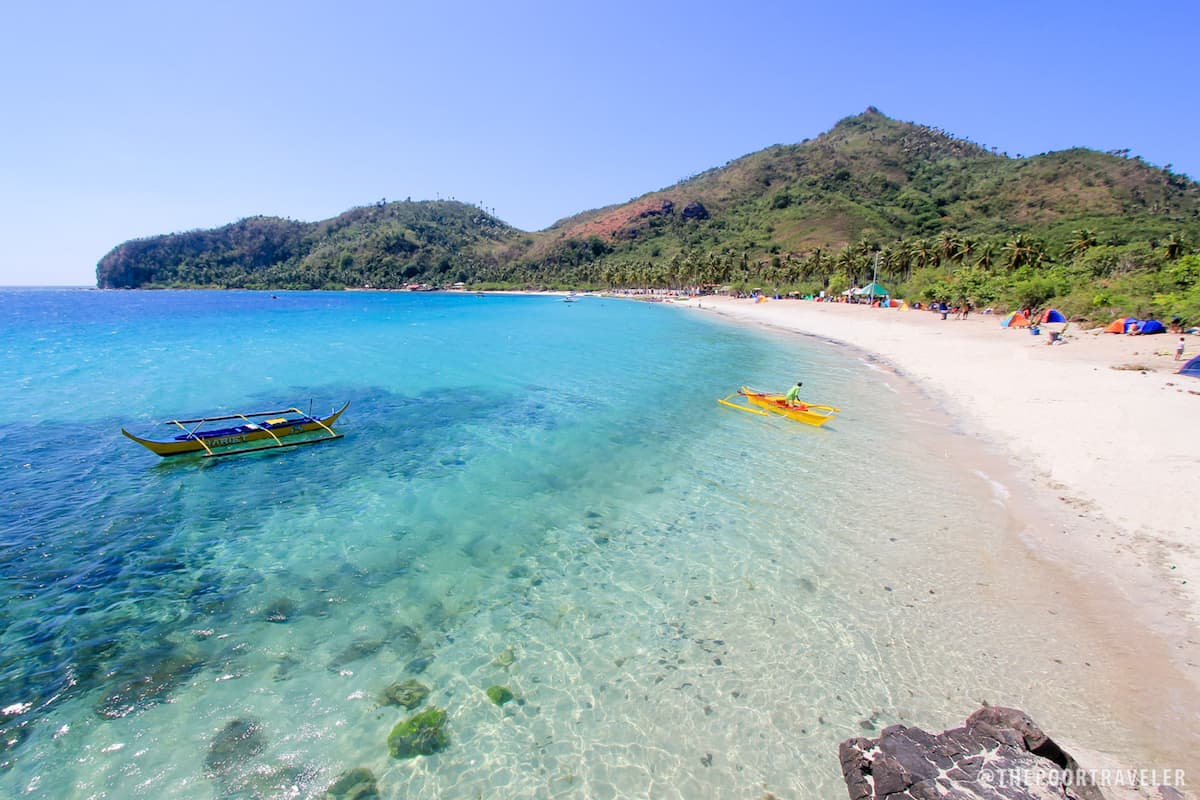 The municipality of Tingloy occupies Maricaban Island, making it the only municipality outside mainland Batangas. It's situated off the tip of the peninsula and sandwiched between Balayan Bay and Batangas Bay.
For a long time, the isolated town has been off the radar until beachgoers heard the news about Masasa Beach, a pristine stretch of fine sand and clear waters. Today, Masasa Beach is one of the most popular attractions in the province, attracting thousands of tourists from Metro Manila and other parts of Luzon.
The well-known Sombrero Island, which is often associated with Anilao, is actually part of Tingloy too. Another beach destination in Tingloy is Oscar Beach, sometimes called by the locals as Oscar Island. All these pieces of tropical paradise make Tingloy one of the fastest-rising tourist destinations in the country.
✅ MORE INFO: MASASA BEACH TRAVEL GUIDE!
---
3. Laiya, San Juan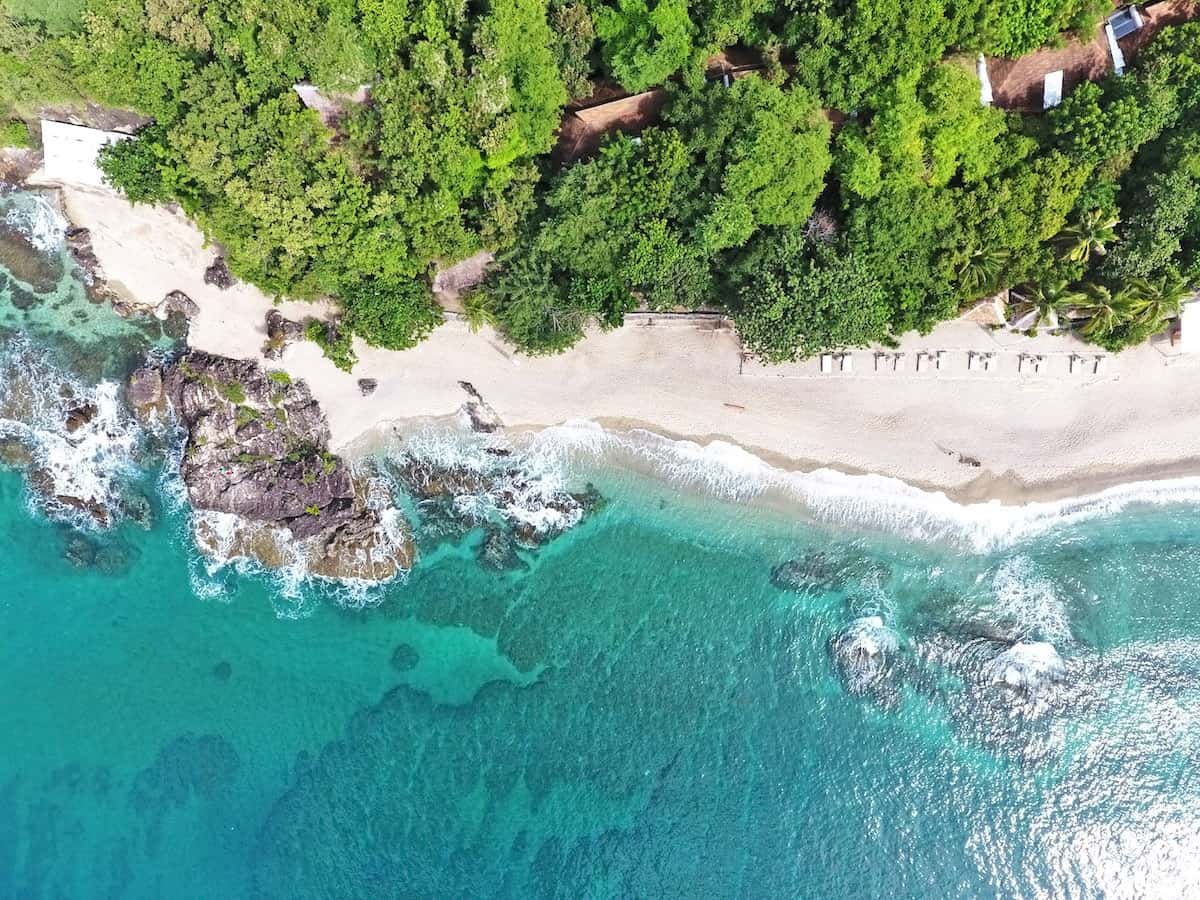 Laiya Aplaya, or simply Laiya, is another seaside barangay that pretty much represents the whole town of San Juan in terms of tourism. In fact, many beach resorts in other parts of the municipality — like those in nearby Barangay Hugom — are also being marketed with the term Laiya in tow to catch more attention or spark interest.
The long and wide stretch of fine light-colored sand harbors numerous resorts and hotels, ranging from budget to high-end. It has become one of the go-to weekend destinations and a venue for events such as company outings and even weddings.
TOP SAN JUAN RESORTS
✅ MORE INFO: BEST LAIYA BEACH RESORTS!
---
4. Cintai Corito's Garden
Sprawled in a seven-hectare property, Cintai Corito's Garden used to be a private resthouse that has been converted to a Bali-inspired resort and spa complex.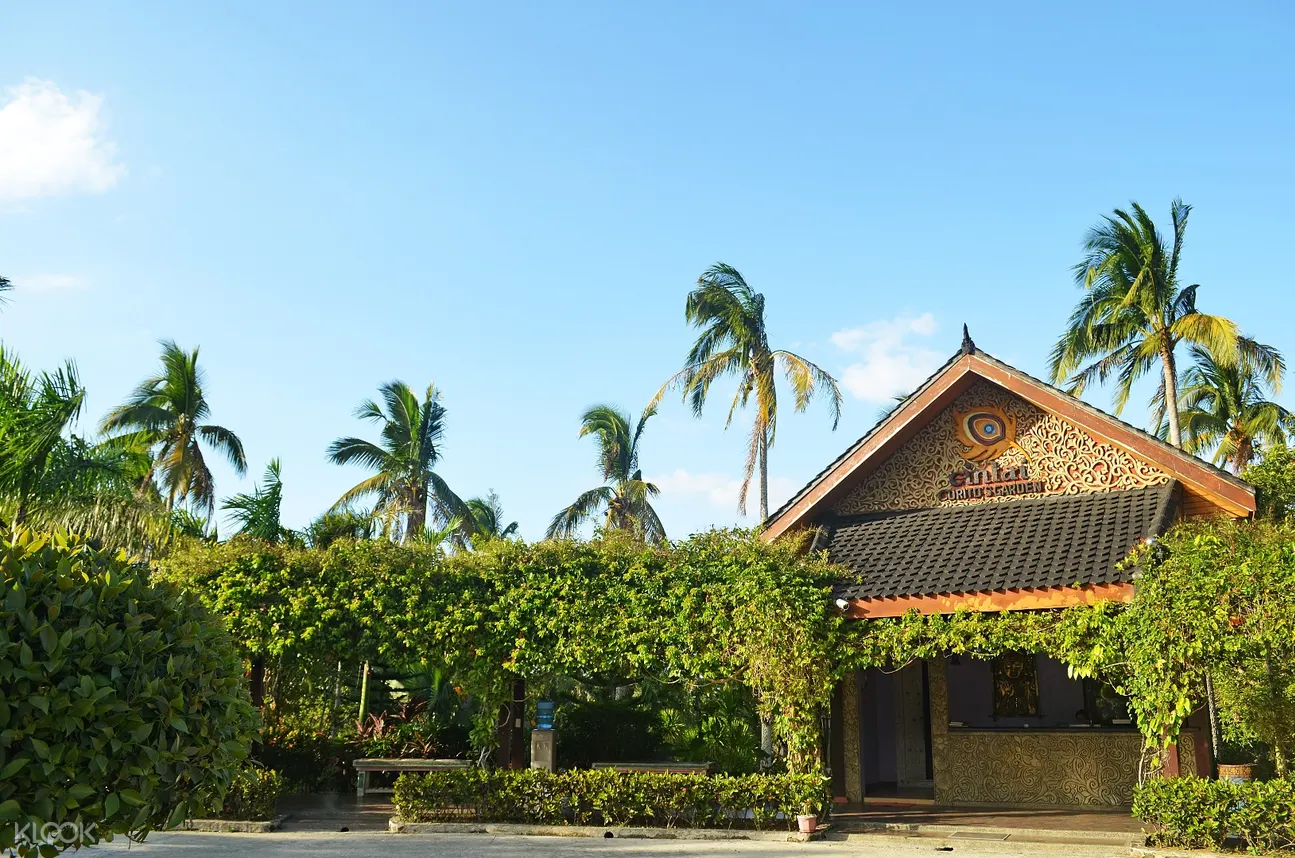 The resort amenities include gardens, playgrounds, a restaurant, and four swimming pools. If you see some free-roaming animals like ducks and ponies strolling around, just relax and share the space with them. To complete your relaxing stay, you can avail of its spa and massage services.
Address: Cintai Corito's Garden, Sitio Pandayan, Malabanan, Balete, Batangas
Opening Hours: 8:00 AM – 5:00 PM (Daily, Day Trip Hours)
If you are planning a day trip visit, you can book in advance through Klook. You can get the discounted rate covering day access to Cintai Corito's Garden, snacks, use of all facilities, shower room, and animal feeding.
✅ DAY TRIP: Check Rates & Availability!
✅ OVERNIGHT STAY. Check Rates & Photos!
---
5. Club Balai Isabel
Best known for providing a front-row seat to the majestic Taal Volcano and Taal Lake, this nine-hectare property harbors Aqua Park, a floating water park that features one of the tallest waterslides in Southeast Asia!
And if that is not enough yet to fill your day with exciting activities, the resort provides other water sports activities like jet-skiing, kayaking, sailing, banana boat rides, and more. You can visit on a day trip or extend the fun by staying overnight.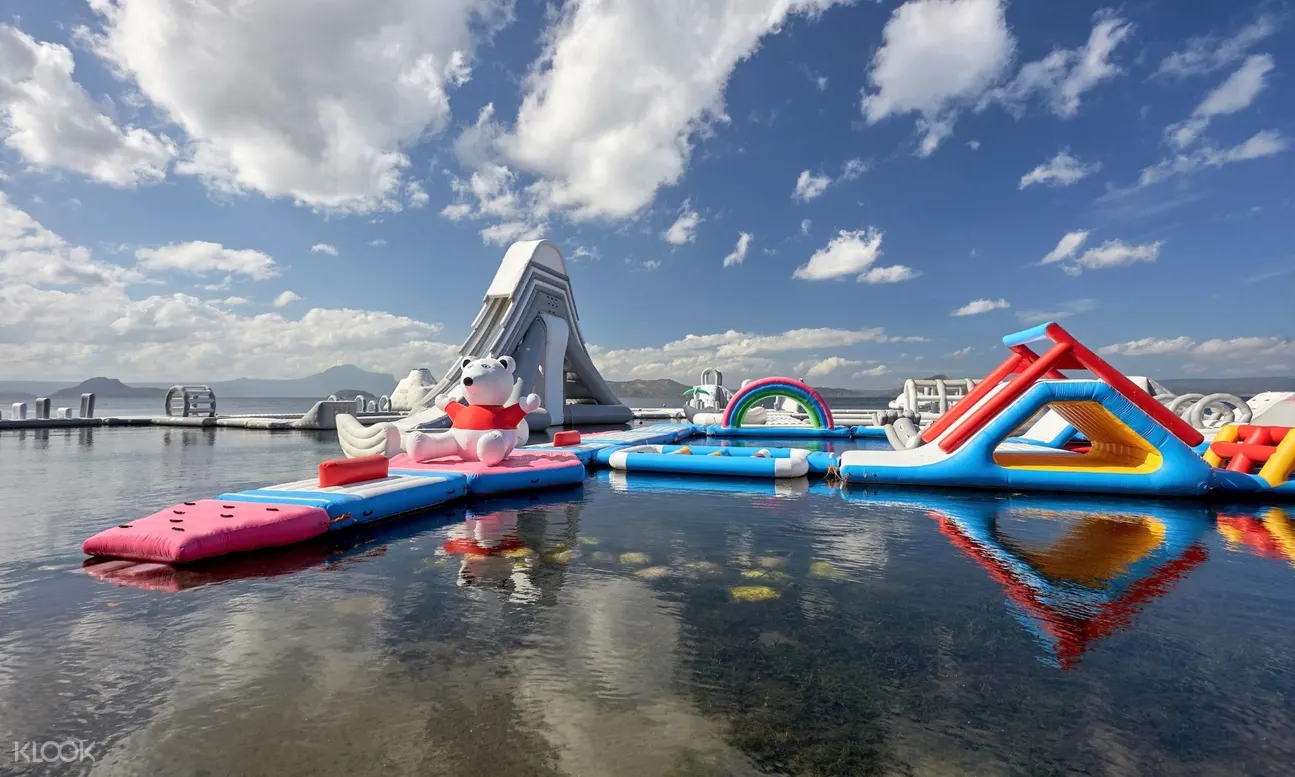 Address: Club Balai Isabel, Barangay Banga, Talisay, Batangas
Opening Hours: 8:00 AM – 5:00 PM (Daily, Day Trip Hours)
Klook is offering a discounted day pass voucher and overnight voucher. Both are inclusive of Aqua Park access. The day pass voucher also covers lunch, snacks, access to swimming pools and other resort amenities aside from 1-hour Aqua Park pass.
✅ BOOK DAY PASS + AQUA PARK 1-HR PASS HERE!
✅ BOOK OVERNIGHT STAY + AQUA PARK ACCESS HERE!
---
6. Verde Island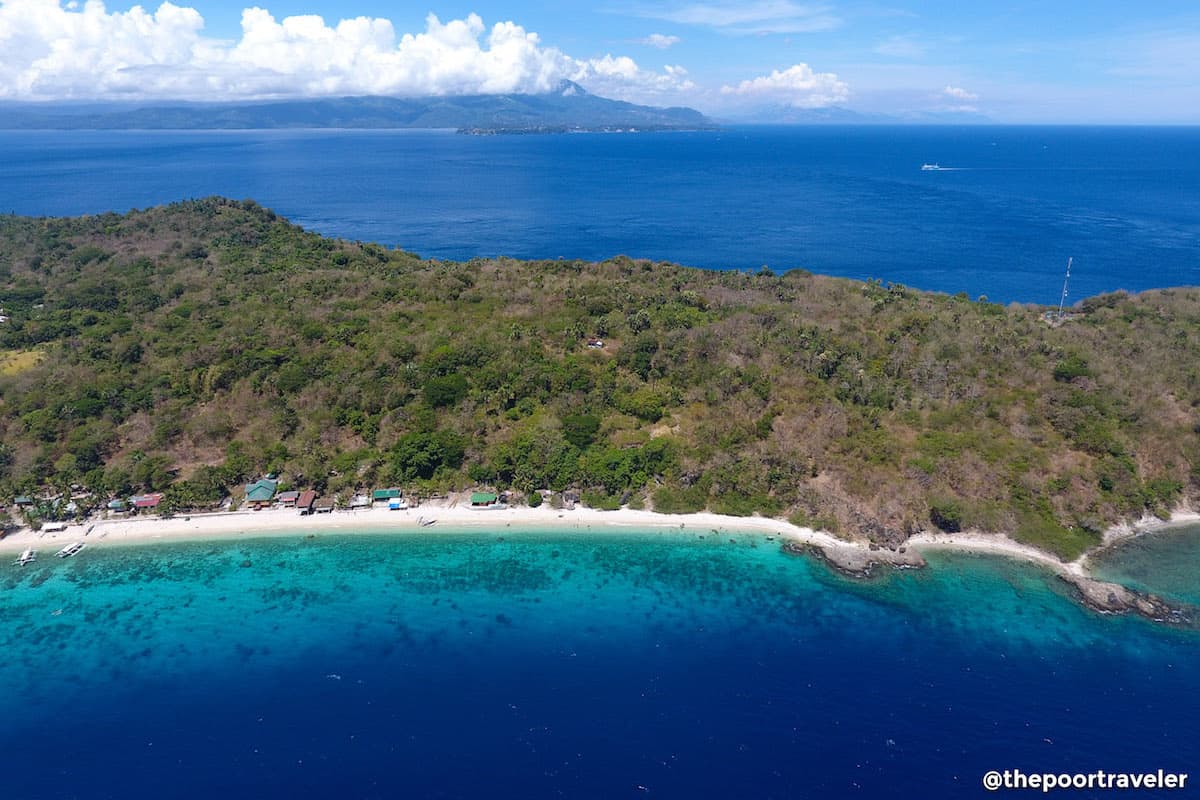 Verde Island, also called Isla Verde, is nestled in the middle of Verde Island Passage, hailed as the center of the world's marine biodiversity by a 2007 Smithsonian Institute study.
Just 45 minutes off the Batangas mainland, this sleepy fishing island in Batangas City remains undisturbed by tourism as of today. Most tourist amenities and activities are concentrated in Mahabang Buhangin and Cueva Sitio. With very few resorts, homestays, and restaurants, its rugged shores are almost devoid of tourists. But that's not to say that this breathtaking island has nothing to offer. In fact, it offers something that not many Luzon destinations can provide — some peace and quiet.
Verde Island is perfect for those who are looking for a serene, back-to-basics kind of beach escape.
✅ MORE INFO: VERDE ISLAND TRAVEL GUIDE!
---
7. Lobo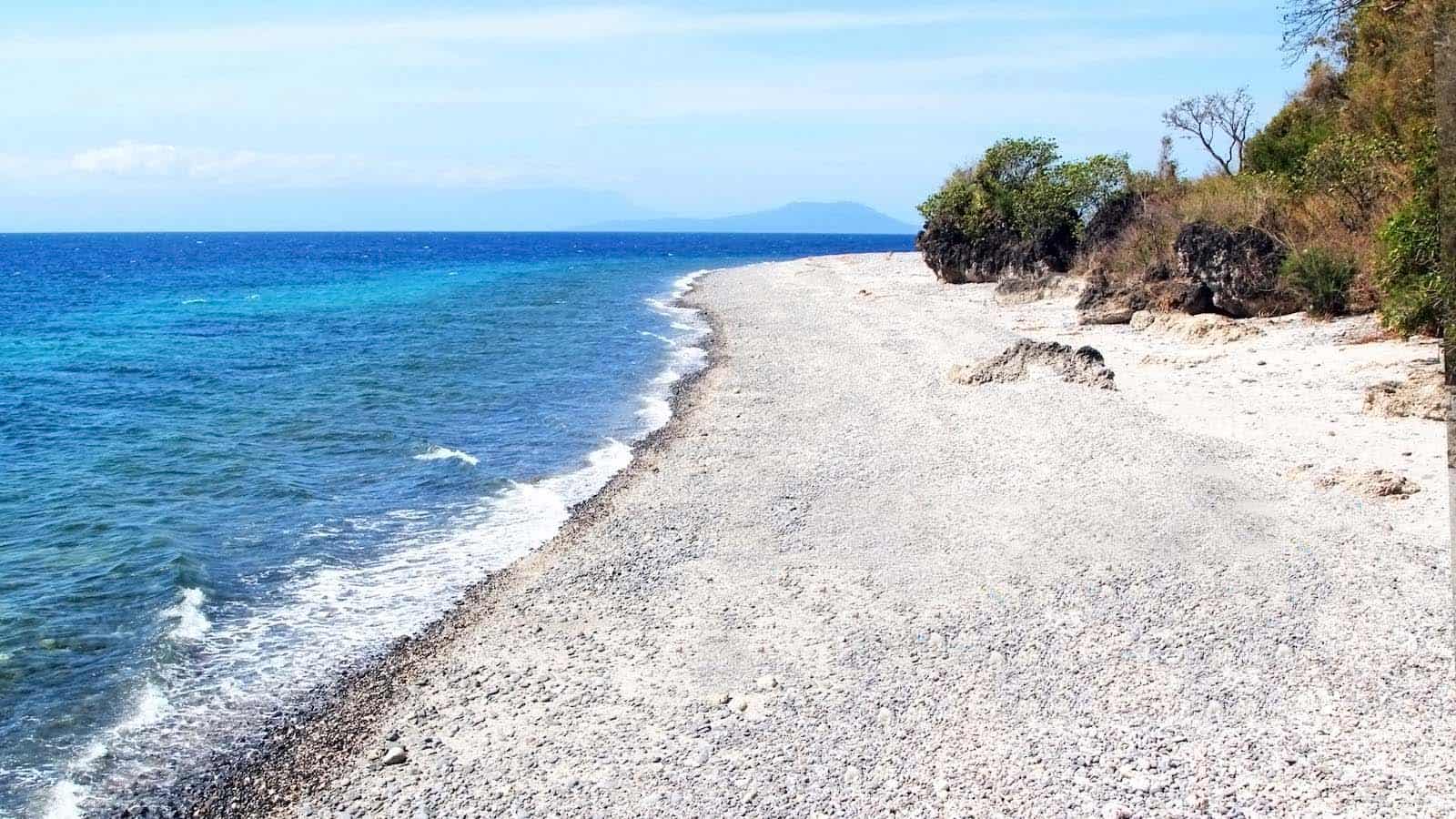 If you are looking for a unique beach destination n Batangas, the municipality of Lobo is notable for its pebble beaches. Instead of shores covered with fine sands, most of the beaches in Lobo, especially in Malabrigo, are carpeted by smooth pebbles and stones.
This has been my family's secret summer getaway because we like the less crowded beaches. A few years ago, it was quite challenging to travel to Lobo because some parts of the winding road were not yet cemented. But today, it's easier to reach either from Batangas City or from San Juan.
Despite the development, it's still tamer and quieter compared to other more developed coastal towns in Batangas. Most of its patrons seek serenity more than anything. As for me, I like that I don't have to worry about the sand sticking to my hair or my swimwear. Haha!
My family likes walking to the lighthouse in the morning when we visit for an overnight stay. The Malabrigo Point Lighthouse (Faro de Punta Malabrigo) is a National Historical Landmark. In the past, we can freely explore inside and around the lighthouse, but during our recent visit, we can only admire the lighthouse from the outside. We don't mind because it also serves as a viewpoint, overlooking the sea and the surrounding areas.
TOP LOBO RESORTS ON AGODA
---
8. Taal Heritage Town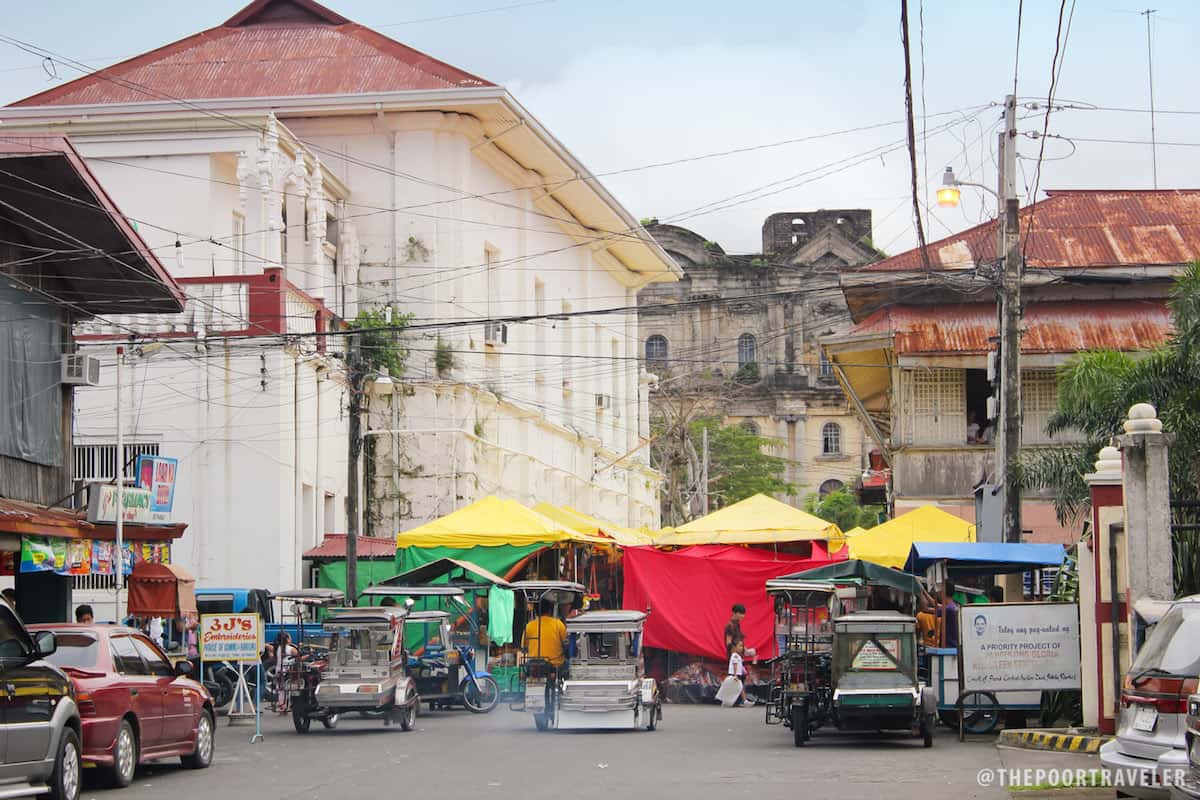 Taal was originally located in what is now the town of San Nicolas near Taal Lake. The former provincial capital was forced to relocate to its present location when the Taal Volcano violently erupted in the mid-18th century.
Although commercialization is apparent, the town center still elicits that strong old town vibe with the well-preserved town hall building and ancestral houses flanking the streets. But the town's highlight is the Basilica de San Martin de Tours (or simply Taal Basilica), said to be the biggest Catholic church in Asia. Sitting atop a hill, it definitely commands attention and is an iconic landmark.
If you get hungry, you can try some of Batangas' signature dishes like the tapang Taal and Taal longganisa. You can order these at Don Juan BBQ near Taal Market, where you can also go food tripping or pasalubong shopping.
If you have more time, you can also check out the Taal-made Barong Tagalong, balisong-making, and Taal embroidery products.
TOP TAAL HOTELS ON AGODA
---
9. Fantasy World, Lemery
Most tourists assume that Fantasy World is located in Tagaytay because of the close proximity, higher elevation and the backdrop of the rolling hills, but it is, in fact, in the fringes of the municipality of Lemery in Batangas.
It was supposed to be a magnificent theme park poised to rival Disneyland, but the construction was halted. Today, it remains unfinished but not abandoned. It is operational as a photo spot destination, perfect for those whose flights of fancy are filled with either fairy tales or grim (or Grimm) aesthetics. It is also a popular prenuptial shoot location.
The park and some of the rides, which are not operational, will make you yearn for something that is almost within your grasp but is unattainable. Despite the lack of action, the whole place is still Instagram-worthy. It was also the filming location for movies (Fantastica, Got 2 Believe) and TV shows (Majika).
The highlight of the park is the towering castle, which was the centerpiece of the plan. If you are not afraid of heights, you can climb to the top of the main tower and admire the view of the park and the surrounding areas.
Opening Hours: As of writing, the management doesn't allow tourists inside the premises anymore. Some visitors just take photos in front of the gate or from a viewpoint along the road. But in the past, the opening schedule was 8:00 AM to 5:00 PM.
Entrance Fee: Presently, it is CLOSED to the public until further notice. The entrance fee used to be P100 per person.
Getting There: Ride a jeepney or bus from Olivarez/Rotonda to Boundary (Cavite-Batangas boundary). The fare for the jeepney is P25 and for the bus, P39. From the boundary, ride a jeepney bound for Lemery but tell the driver to drop you off at the side of the road leading to the Fantasy World entrance. The fare is P18. You can also charter a tricycle for a special trip, but the rate is steep — P200 per ride.
✅ MORE INFO: FANTASY WORLD TRAVEL GUIDE!
Lemery also has beach resorts but don't expect to see white sand. The municipality's coast is strewn primarily with black volcanic ash. These beach resorts are also a bit far from Fantasy World, which is perched up in the mountains.
TOP LEMERY BEACH RESORTS ON AGODA
---
10. Views of Taal Volcano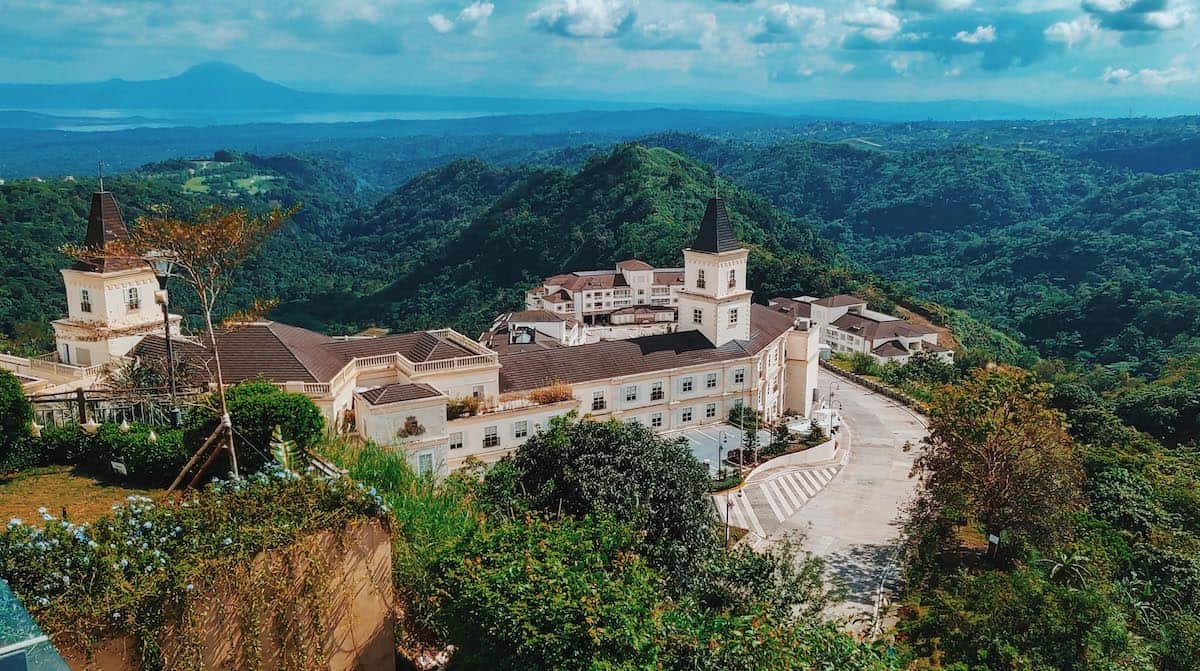 As the centerpiece of Taal Lake, it is also described as an island (Volcano Island) within a lake (Taal Lake) within an island (Luzon main island). It is certainly scenic and just watching it from afar can be calming, but don't underestimate its power. It's very, very active and has the nastiest fiery mouth.
Before the 2020 eruption, the Volcano Island is accessible to tourists who wish to get to the edge of the crater and marvel at this small but mighty nature's wonder. While you can admire it from Tagaytay, you can go to Talisay to get closer to Taal Lake.
You don't need to check in to a ridge-perched hotel to have a good look at the lake and volcano. Several establishments like restaurants and shopping centers offer a magnificent view, including the Twin Lakes complex, which is actually located in Laurel, Batangas, even though it is often touted as a Tagaytay attraction.
TOP RESORTS WITH VIEW OF TAAL VOLCANO
---
11. Lipa Heritage Sites and Cuisine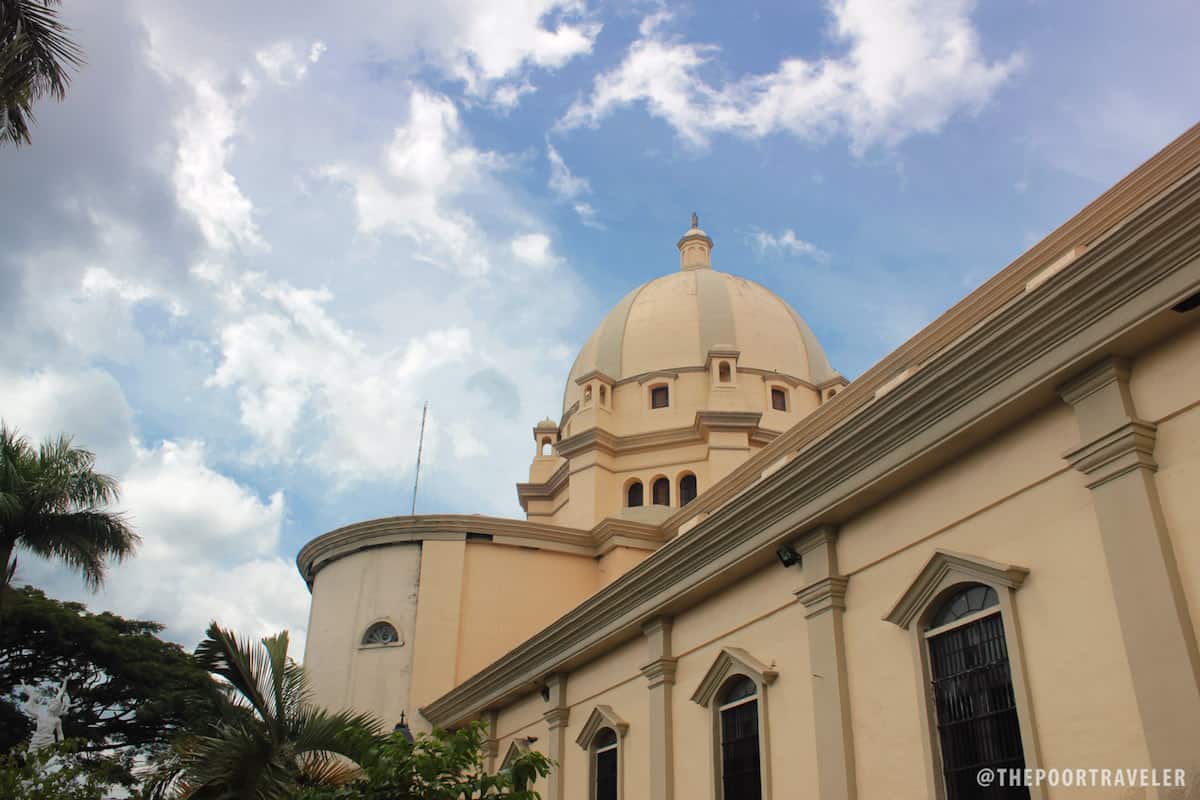 Lipa might be a highly urbanized city with many modern establishments and infrastructures, but the Batangan identity is never lost. The city boasts historical sites, churches, and signature Batangas cuisine.
Casa de Segunda is a well-preserved ancestral house that echoes the architectural style during the Spanish colonial period. The Metropolitan Cathedral of San Sebastian or simply Lipa Cathedral is one of oldest in Batangas and the most visited.
And while you are there, order the Batangas staple merienda — lomi and Lipa-style goto. Coffee lover? Have a sip of Kapeng Barako after a meal.
TOP LIPA RESORTS & HOTELS
---
12. Nasugbu Beaches and Coves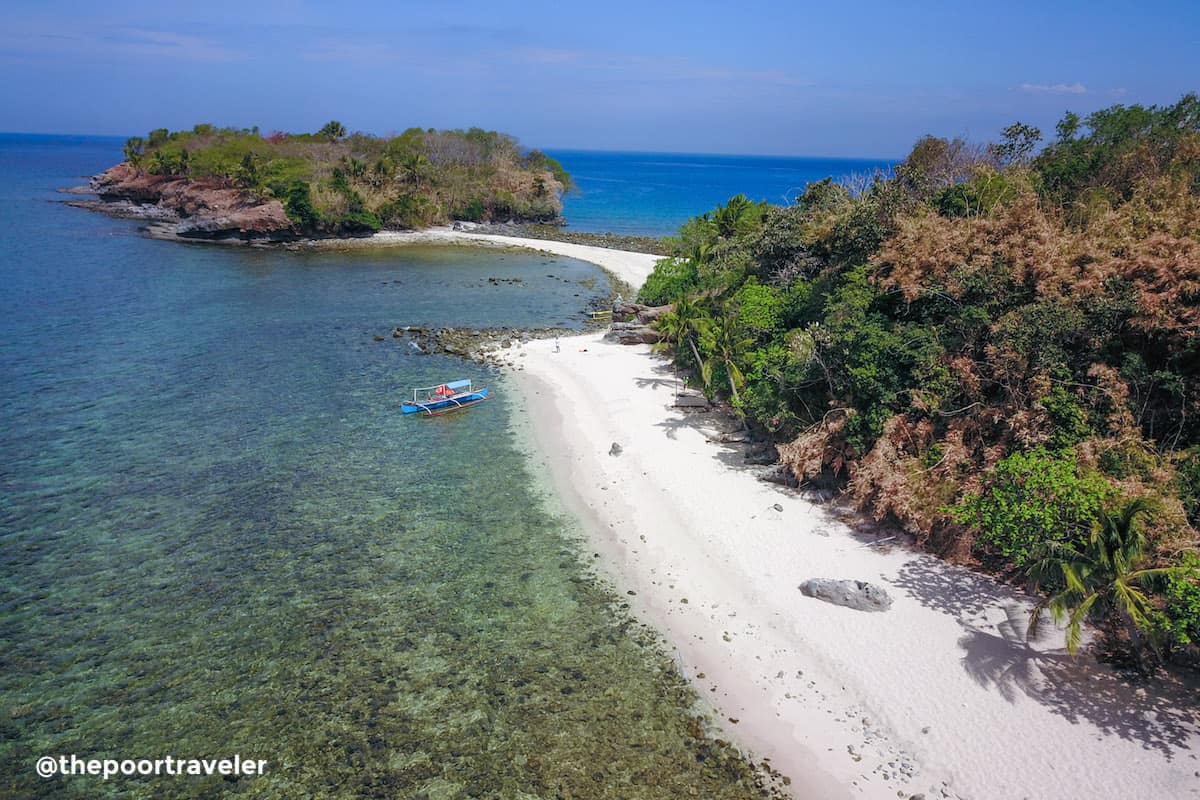 One of the areas in Batangas that had an early taste of development is Nasugbu. Its seaside villages have flourished into resort villages, which are lined with long-established resorts. Some of its beaches and sand pockets are nestled within exclusive villages and resorts that require membership, connection, or prior booking to access them. These are Tali Beach Subdivision, Punta Fuego, Hamilo Coast, and Canyon Cove among others.
But don't fret, most beaches, coves, and islands remain accessible even without prior reservation. These are Calayo Beach, Bituin Cove, Pulo Island, and Fortune Island, just to name a few.
TOP NASUGBU RESORTS ON AGODA
✅ MORE INFO: NASUGBU TRAVEL GUIDE!
---
13. Fortune Island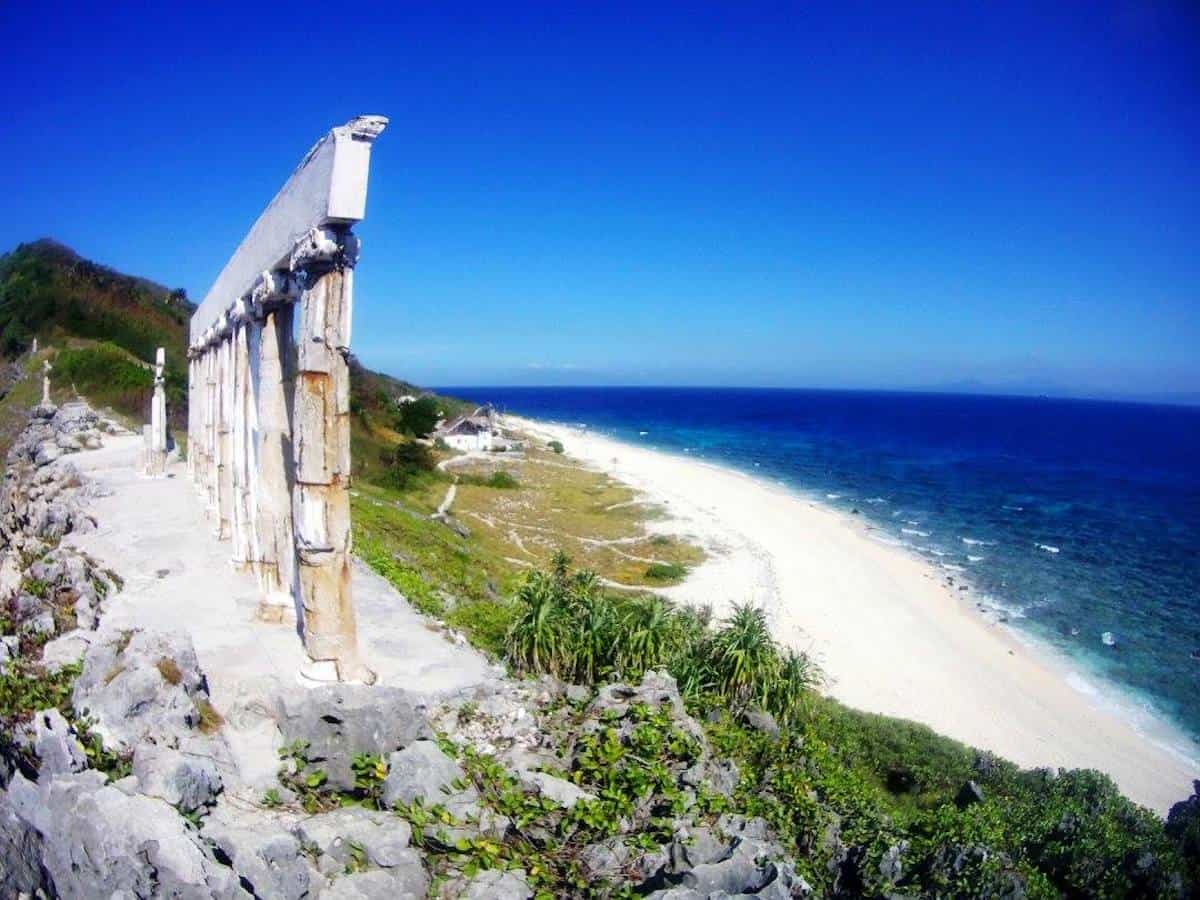 Known for its ruins of Grecian pillars and statues, which remind visitors of its glorious past, Fortune Island was once a luxurious exclusive resort that closed its doors in 2006.
Today, Fortune Island is open to the public. Despite its luxurious past, what draws tourists to the island is its rugged charm. Go cliff jumping, trek to the lighthouse, take lots of photos, do snorkeling, and even go scuba diving. Have fun under the sun while exploring the whole island. If you are swimming, there are two areas where you can swim — the shallow but rough waters (beach) and the calm but deep waters (cliff-diving area).
If you are into diving, some nearby diving sites are the Blue Holes, the Wreck, and Fortune NW. If a day trip is not enough, you may camp overnight on the island. If so, you can do stargazing and astrophotography!
To get to the island, you must register, pay the entrance fee, and charter a boat at Fortune Island Resort on the mainland. Bring your own food and water. Bring your trash with you when you go back to the mainland.
Entrance Fee: P350/pax (Day Trip), P500/pax (Overnight)
Jump-Off Point: Fortune Island Resort, Apacible Boulevard, Barangay Wawa, Nasugbu, Batangas
Boat Rate: Day Trip P4000 (1-4 pax), P4500 (5-8 pax), P5000 (9-12pax), P5500 (13-15 pax), P6500 (16-20 pax); Overnight P4500 (1-4 pax), P5000 (5-8 pax), P5500 (9-12pax), P6000 (13-15 pax), P7000 (16-20 pax)
✅ MORE INFO: 2020 FORTUNE ISLAND TRAVEL GUIDE!
---
14. Calatagan Beach Resorts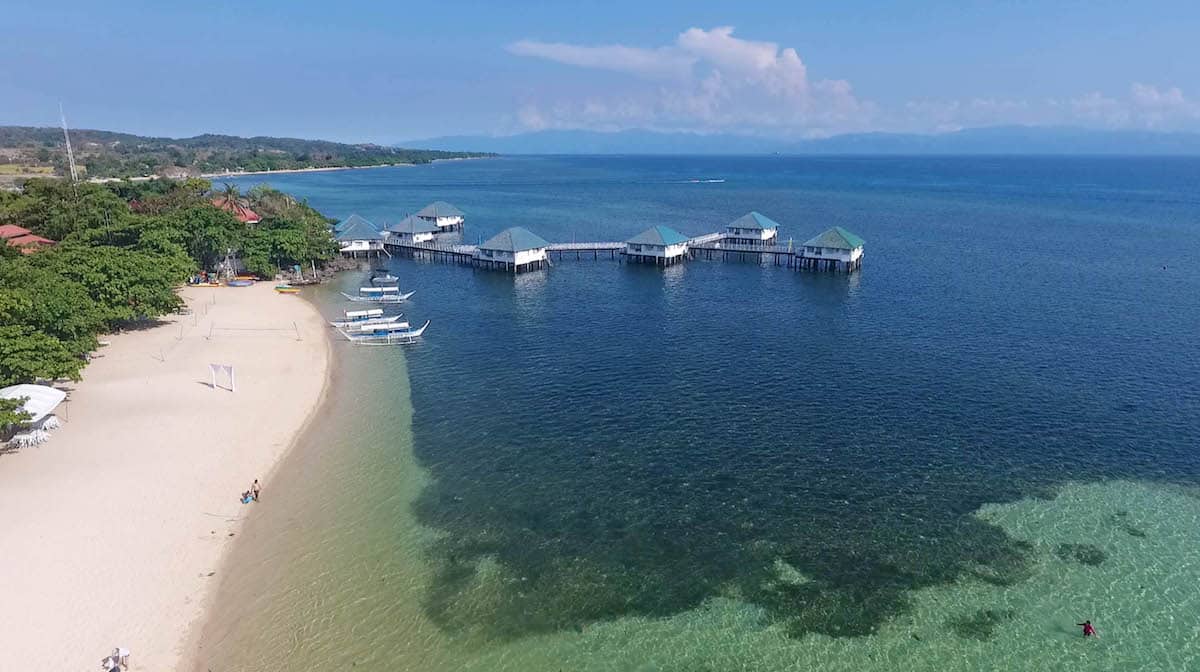 Calatagan is most popular for its beaches and dive sites. This peninsular municipality is best known for its shores, which are strewn with cream-colored sand, lapped up by shallow waters.
The beaches of Calatagan is lined with resorts that cater to different types of travelers and tourists. Most of the resorts are concentrated in these areas: Barangay Bagong Silang, Barangay Santa Ana, Barangay Uno, Barangay Balibago, and Balibago Quilitisan.
The Stilts Calatagan Beach Resort is on the high-end side and is a popular events venue, particularly weddings. Aquaria Water Park attracts those who not only love aqua parks with slides but also beach front experience. Manuel Uy Beach and Ivory Beach are rising beach camping destinations.
It also has sandbars that can be reached by renting a boat from one of the many resorts running along its shoreline.
Aside from the beaches, Calatagan is also famous for its Spanish-era lighthouse, the Cape Santiago Lighthouse, located at the southern tip of the peninsula.
TOP CALATAGAN RESORTS
✅ MORE INFO: CALATAGAN TRAVEL GUIDE!
---
15. Matabungkay, Lian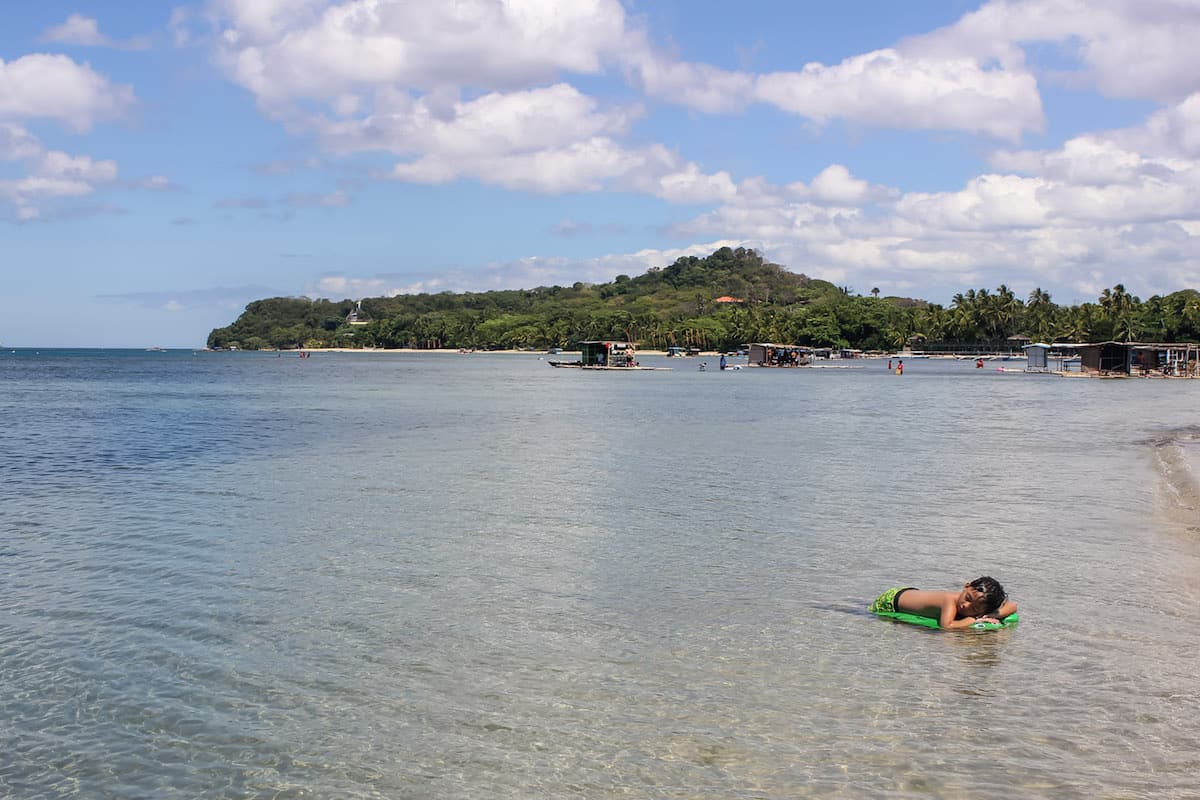 Matabungkay may sound "old school" now, but it became well-known for a reason. This strip along the coast of Lian has attracted tourists since the 1950s. In its heyday, it was one of the prettiest, most easily accessible beaches from Manila.
Today, of course, a lot has changed. Other beaches have been "discovered" over the years, pushing Matabungkay to the back seat. But although Matabungkay isn't as popular as the other Batangan beaches, it remains a go-to place for family outings and group excursions among local tourists.
The long stretch of ash-colored sand is lined with resorts, stores, and houses. But its most striking feature is the dozens of iconic floating bamboo raft cottages.
TOP LIAN RESORTS
---
16. Mt. Maculot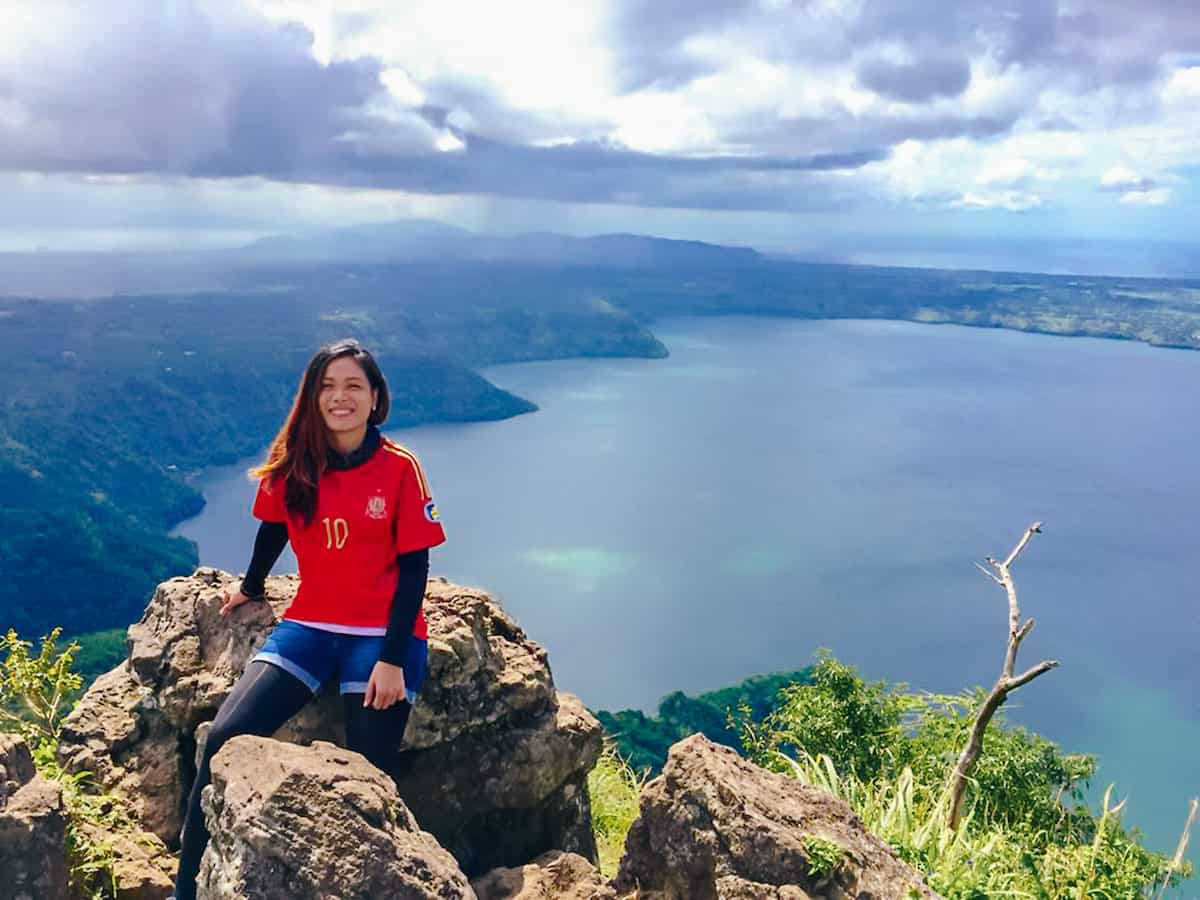 Maculot in Cuenca is another favorite hiking destination near Manila. Rising over 900 meters asl, Maculot will test your endurance with its steep assaults and rocky features. Aside from the spacious campsite, the other major draws are the summit and the "Rockies", which both present a picturesque view of Taal Lake, the surrounding towns, and the lush forest.
Take extra precaution when going to the Rockies for photo ops because the wind can get too strong. Crouch or scramble low if you must. Always prioritize safety more than anything else.
If you don't have a car, Klook is offering a private Maculot day hike tour which covers round-trip transfers from McDonald's El Pueblo, Ortigas to Mount Maculot, a guide, snacks, and registration fee.
---
17. Mt. Batulao & Mt. Talamitam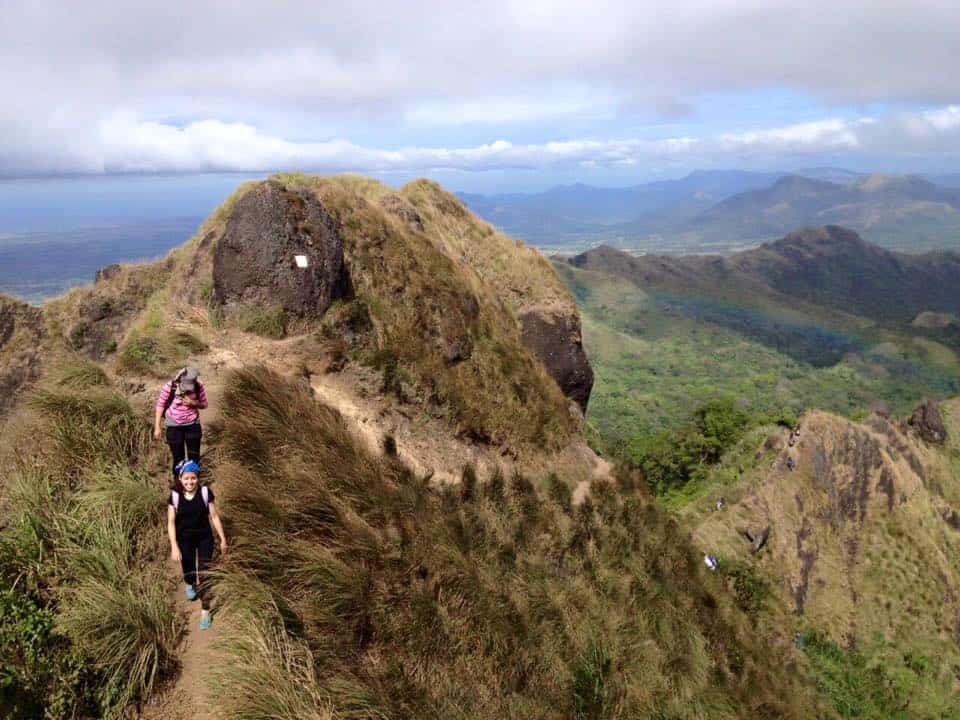 Mount Batulao is another famous peak, thanks to its proximity to Manila. This is one of the most scenic hiking destinations that are easily accessible, just a bus ride away, from the capital. The jump-off point, KC Hillcrest (Evercrest), is located close to the border of Batangas and Cavite.
Much of the trail has easy slopes and the assaults are not too steep, save for the ridgeline near the summit, so Batulao is generally recommended for beginners.
What makes the hike challenging is its bareness, with grasslands covering much of the surface. During the summer months, the hike might be difficult because of the lack of shade. But the trail is punctuated by several rest spots.
You and your companions can book a private day hike tour through Klook if no one in your group knows how to drive. The package is inclusive of the private hike, round trip transportation between McDonald's El Pueblo and Mount Batulao, registration fee, snacks, and a guide.
Neighboring Mount Talamitam might be shorter than Batulao but the hike involves more assault and steeper climb, especially near the summit. You can forgo taking the almost vertical climb to the summit by opting to go for the winding but longer trail, which is usually taken when descending the mountain. The new jump-off point is at Barangay Kayrilaw. Some hikers do a twin hike of Mount Batulao and Mount Talamitam.
---
18. Taal Lake Yacht Club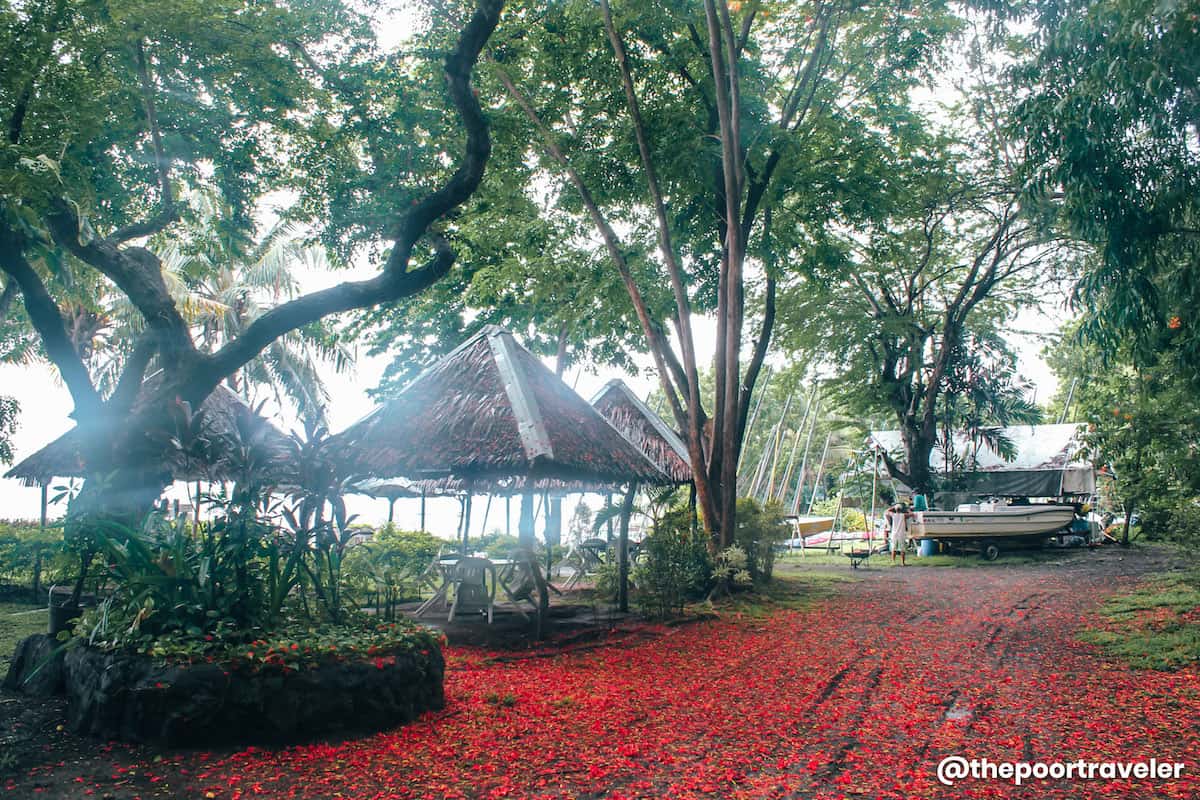 The Taal Lake Yacht Club sounds fancy and intimidating but it welcomes day tour visitors. Docked on the northern shore of Taal Lake, it can be conveniently reached from Tagaytay via Tagaytay-Calamba road and Ligaya Drive. Prior to the 2020 Taal Volcano eruption, the resort was best known for its volcano trek tour packages.
If such tours are no longer available, you can still enjoy water-related activities like sailing and kayaking. They also rent out Hobie catamaran units. It also allows day trip camping and offers tent rental. But if you have your own tent, you can bring it and just pay for the camping site or tent-pitching fee. It also permits photoshoots — non-commercial and commercial.
Opening Hours: 8:00 AM – 5:00 PM (Daily). The schedule may change without prior notice. Please check the official website or FB page for schedule updates.
Entrance Fee (Non-Members): P300/head
Rates: P100/day (Camp Site); P500/day (4-Man Tent Rental + P1000 Deposit Fee); P400/day (hut rental, good for 10 pax); P300-350/head (Non-Commercial Shoot); P5000 Royalty Fee + P300-350/head (Commercial Shoot)
Contact Details: For corporate events, photoshoots, and other queries, you may contact the management at 0917 838 3726, 0917 123 1403, the official website, and the official Facebook page.
Getting There: The most recommended, convenient, and fastest way is via private car. Just take the Tagaytay-Calamba Road and then turn right to Ligaya Drive. Use Google Maps or Waze. The travel time from Tagaytay to TLYC is about 15 minutes.
---
19. Montemaria Shrine, Batangas City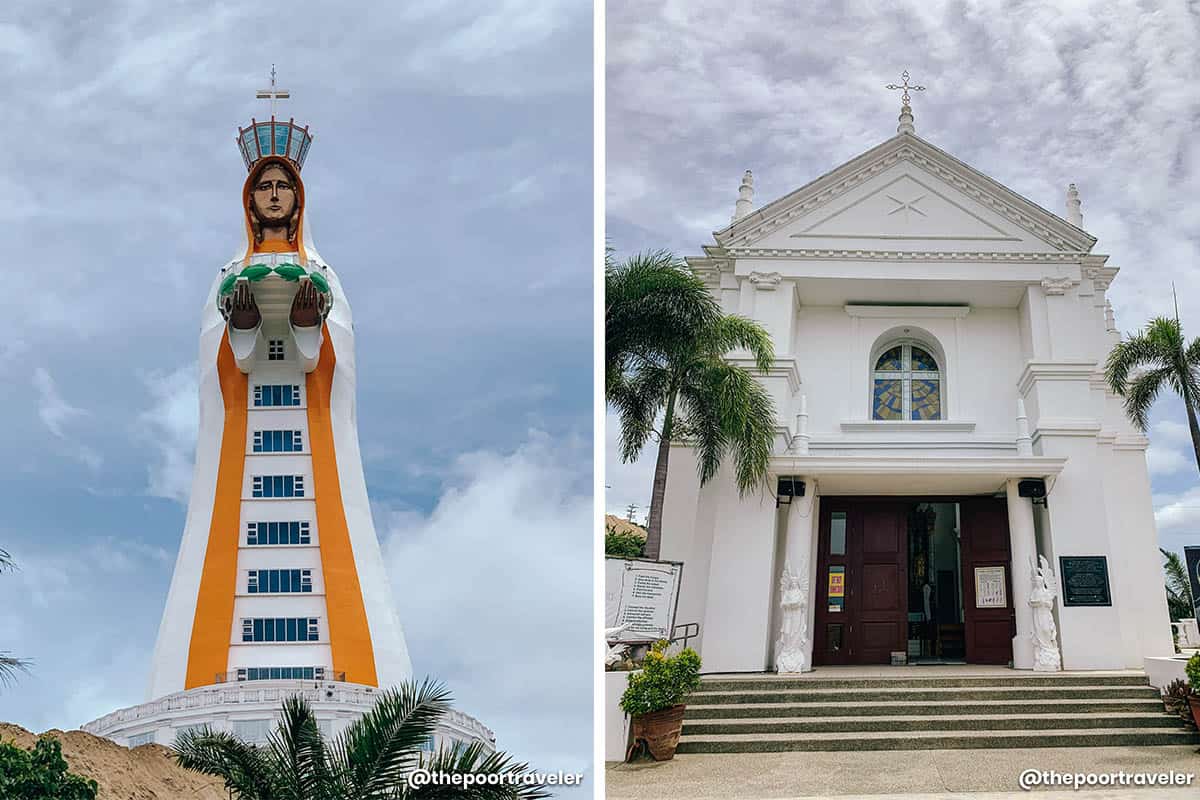 Overlooking Batangas Bay, the Montemaria International Pilgrimage and Conference Center (or simply Montemaria Shrine) is an extensive religious sanctuary, serving not only as a pilgrimage site and a retreat venue but also as a city landmark and a tourist attraction.
Towering over the whole complex is the colossal Statue of Mary, Mother of All Asia, considered the world's tallest statue of the Virgin Mary as of this writing.
You can climb to the observation deck to get a breathtaking view of the bay and the surrounding areas including Verde Island, Tingloy, and some parts of Oriental Mindoro.
✅ MORE INFO: MONTEMARIA SHRINE TRAVEL GUIDE!
TOP BATANGAS CITY HOTELS
---
20. Santo Tomas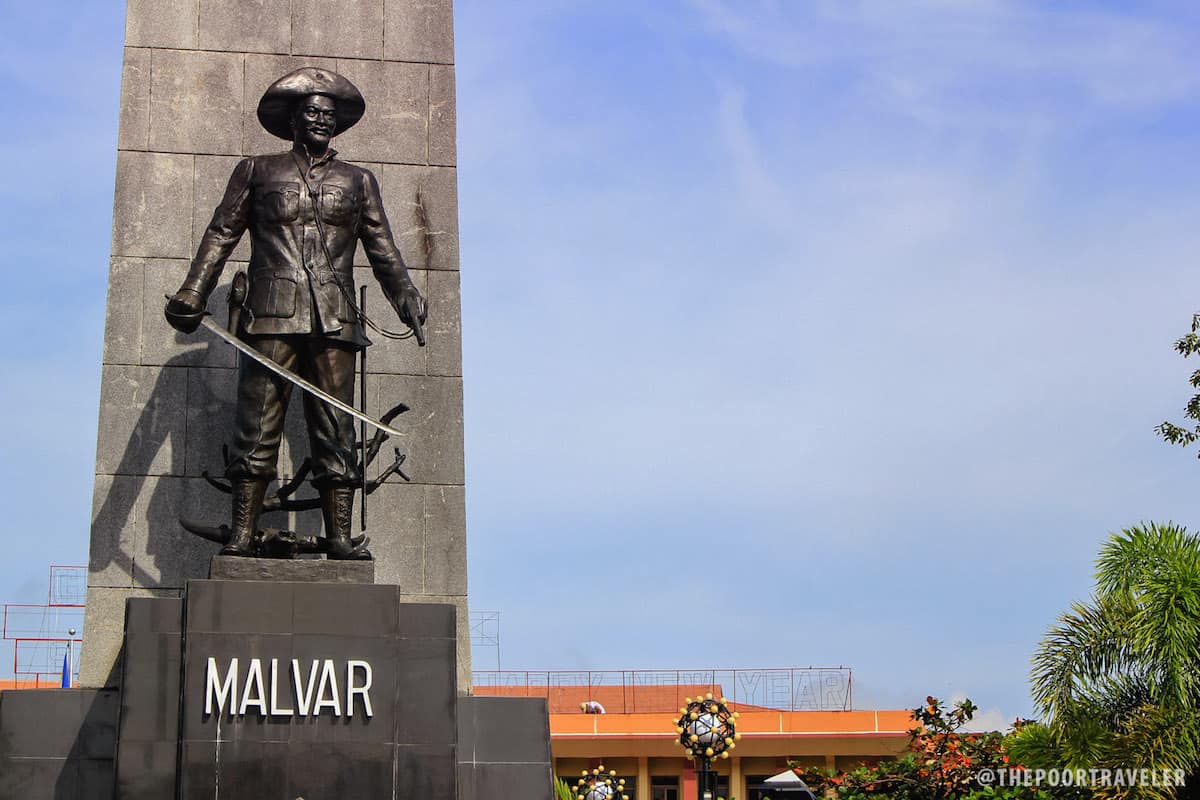 It's easy to dismiss Santo Tomas as simply a collection of industrial parks, subdivisions, and farmlands, but it also has a lot to offer to curious visitors.
Santo Tomas takes pride in gifting our motherland with one of its most prominent historical figures — Miguel Malvar, known as the last Filipino general to surrender to the Americans during the Philippine-American War. The Municipal Hall is fronted by the commanding Miguel Malvar Shrine and Monument, which pays tribute to the homegrown hero. Housed in an adjacent building is the Malvar Library and Museum, which offers a glimpse into the life and legacy of the revolutionary general.
Another key attraction in Santo Tomas is the National Shrine of Saint Padre Pio, which draws in thousands of visitors — mostly pilgrims and devotees. The shrine complex is also composed of a circular main church, the bell tower, and the Sanctuary of the Relics of St. Padre Pio, just to mention a few.
TOP SANTO TOMAS HOTELS ON AGODA
---
Top Batangas Resorts and Hotels
Looking for a place to stay in Batangas? Here are some of the top hotels and resorts in the province, according to Agoda customers. Note that Batangas is a HUGE province and these properties are located in various areas, so double-check the location before making a reservation.
---
2021 • 01 • 27