Located east of Metro Manila, the province of Rizal is one of the most popular destinations among travelers from Manila and nearby areas — thanks to its close proximity and its wide buffet of attractions.
Summit-seekers will never leave wanting because Rizal nurtures mountains that flaunt thick forests and striking rock cliffs. Nature lovers are drawn to its cascading waterfalls and meandering rivers. And those looking for adventure can explore its many caves that will surely rock their itineraries. Besides the natural attractions, Rizal also boasts cultural and historical sites, including churches, parks, and museums.
Whether you're planning a day trip, a weekend getaway or a holiday escape, Rizal has something for you. Here are some of the best things to do and places to visit in the province. Note that opening hours and rates might change without prior notice, especially now that the pandemic is still here, so please check the official websites or Facebook pages before visiting.
---
WHAT'S COVERED IN THIS GUIDE?
1. Luljetta's Hanging Gardens Spa
Established in 2016, Luljetta's Hanging Gardens Spa is the cherry on top of the eight-hectare Loreland Farm Resort.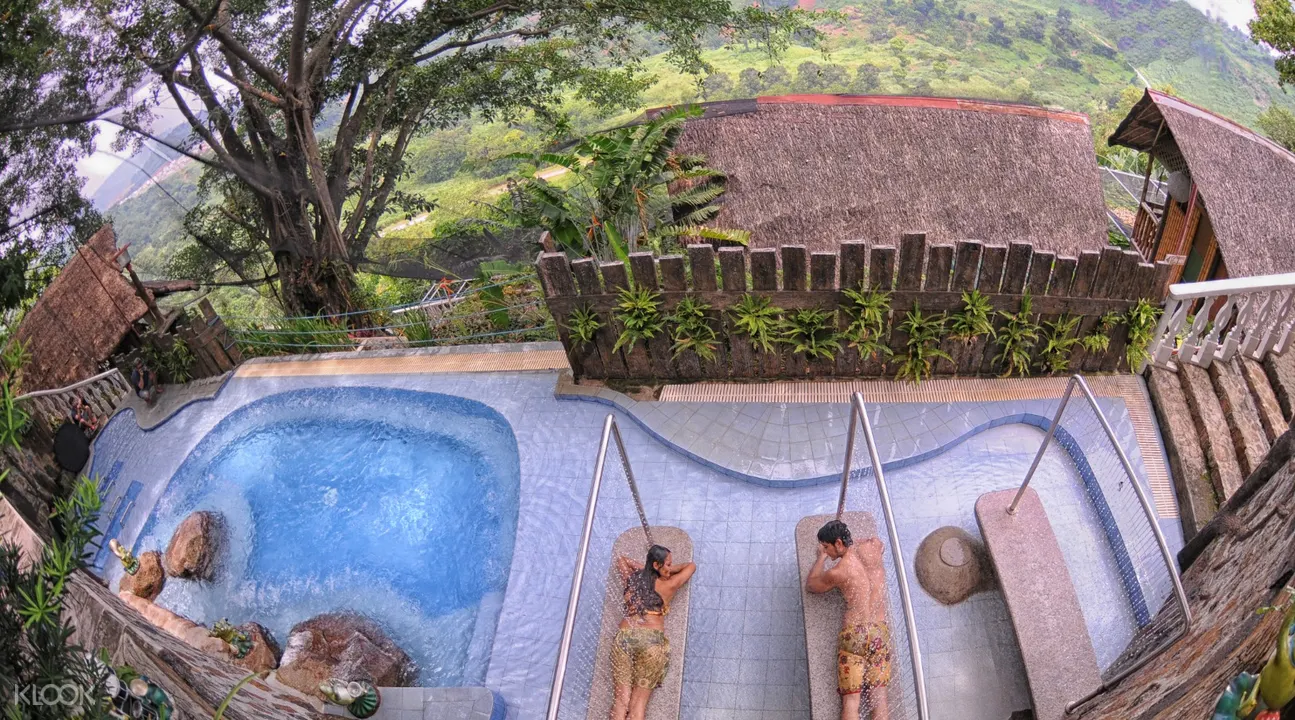 Located along Antipolo Ridges, the farm resort provides a scenic and serene relaxing space for weary guests. Enjoy the view of Laguna de Bay, Metro Manila, and Antipolo while enjoying the amenities like the infinity pools. Pamper yourself in a heated jacuzzi, sauna, or hydro-massage pool. You can also avail of the massage and body scrub packages.
Address: Sitio Loreland, Barangay San Roque Antipolo, Rizal
Opening Hours: Open daily from Monday to Sunday. Morning visit is from 9:00 AM to 2:00 PM, while afternoon visit is from 12:00 PM to 5:00 PM.
Klook is offering discounted rates for two of their packages — Hanging Gardens Retreat and Hanging Gardens Getaway. Both are inclusive of slippers, access to the spa's facilities (locker, sauna, heated jacuzzi, hydro-massage pool, infinity pools, Dr. Fish Spa, and meditation lounges), traditional bathrobe and towel, and Antipolo's best suman.
The Hanging Gardens Getaway package includes a set meal served in a bento box (soup, veggies, main meal, dessert). There are two options for the main course — smoked St. Louis pork ribs or smoked Norwegian salmon. Get your discount voucher from Klook and reserve your slot by calling the office two days before your desired schedule.
---
2. ATV Adventure
Need a dose of adrenaline? You can also go on a thrilling rough road adventure riding an ATV along muddy trails, across rivers, and through jungles.
ATV Adventure Rizal organizes various ATV tours. There are five route options: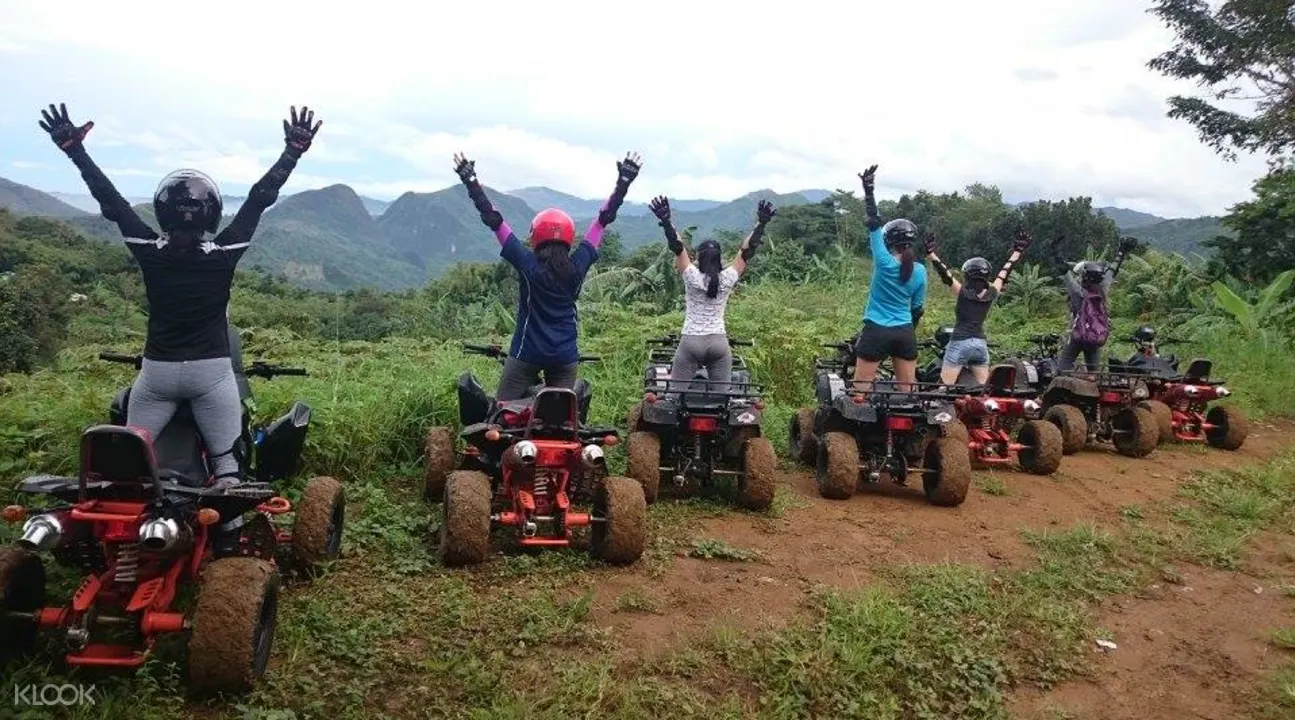 Short Trail
Forest Trail
Marikina River Trail
Long Trail
Jungle Trail.
Each has its own set of itineraries, duration, and inclusions. There will be a safety briefing and demo with an ATV expert, so no need to worry if it's your first time. Just follow the instructions and you are good to go!
Address: ATV Adventures Rizal, Purok Uno, Sapinit Road, Antipolo, Rizal
Opening Hours: 6:00 AM – 5:00 PM (Monday – Sunday)
Get your discount voucher from Klook!
---
3. Paintball Battleground
Another attraction offered by ATV Adventure Rizal is Paintball Battleground, which allows three hours of use of the battlefield with your friends or family for less than P500!
This also includes 50 bullets and complete paintball gear — a mask, vest, and a paintball gun.

For safety, please follow all the rules and regulations when inside the battleground. Fire away!
Address: Sapinit Road Barangay San Juan, Antipolo, Rizal
Opening Hours: 6:00 AM – 5:00 PM (Monday – Sunday)
You can get your activity voucher from Klook! Note that no walk-ins are allowed, so you need to book in advance and reserve your slot two days before your ideal schedule.
---
4. Pinto Art Museum
I may be biased but I think I am not alone when I say Pinto Art Museum is one of the most picturesque contemporary museums in the country!
Established in 2010, Pinto Art Museum was born from the art collection of its founder, neurologist Dr. Joven Cuanang. From the museum's name pinto, which translates to 'door', the aim is to bridge diverse cultures and perspectives through arts.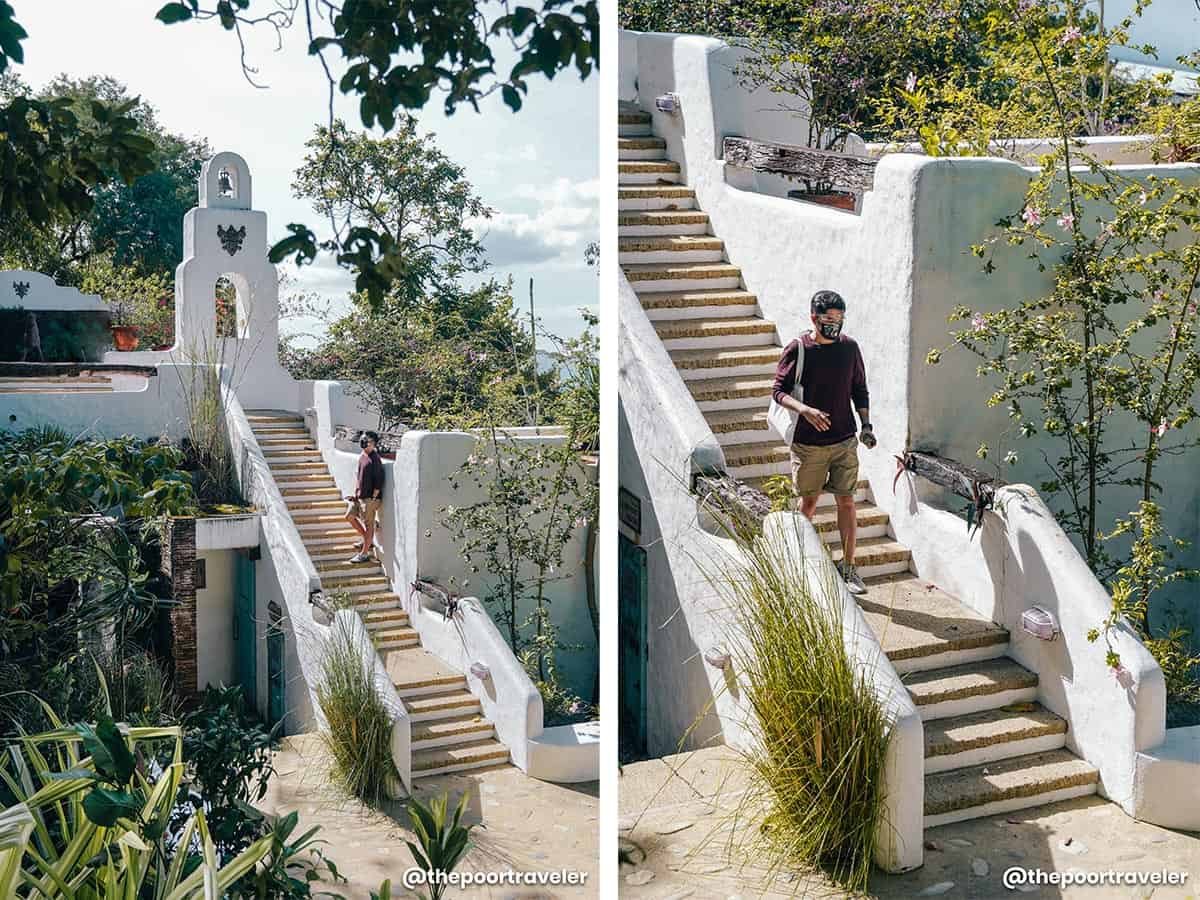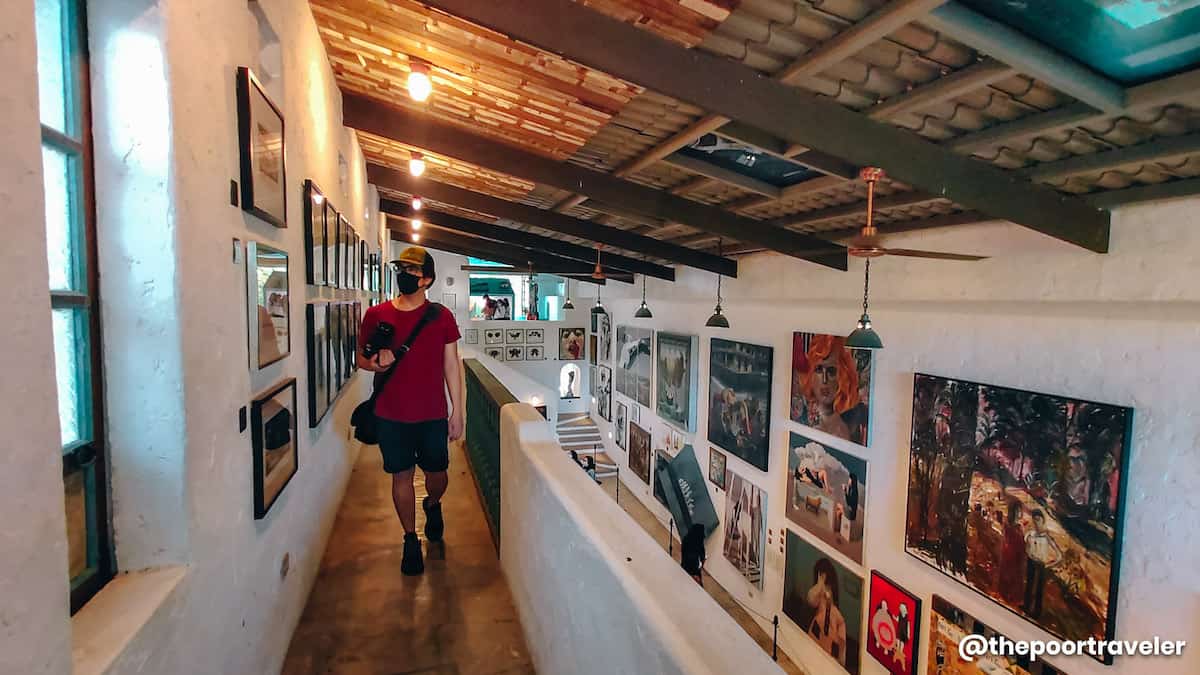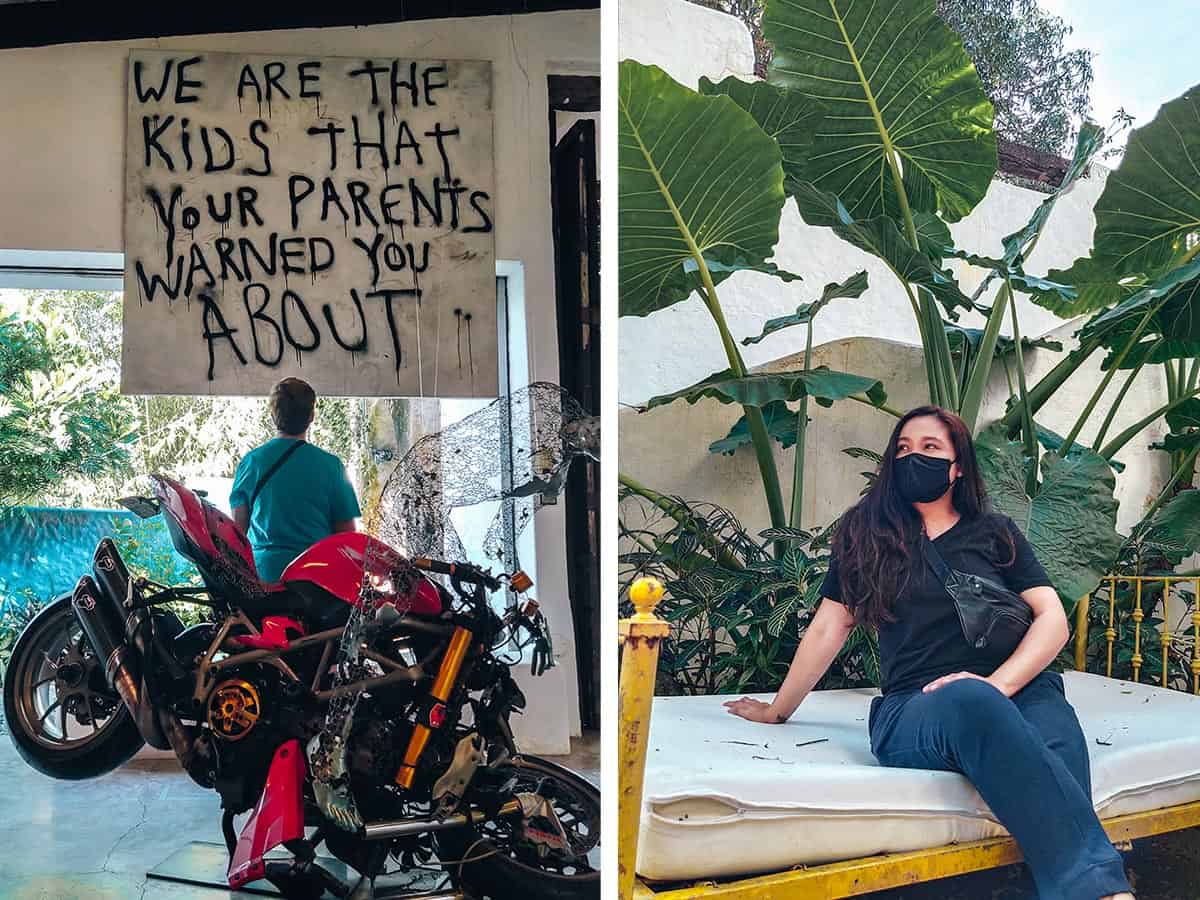 The museum presents various types of arts — sculptures, paintings, installations, mixed media, and more — which revolve around religion, historical events, and different modernist movements. It also showcases the works of Filipino contemporary artists. Another popular feature that you should not miss when you visit is its in-house restaurant, the Cafe Rizal.
Designed by artist Antonio Leaño, the whole museum complex is composed of white structures enclosed in a two-hectare botanical garden. It exudes a serene atmosphere. It's not surprising that this is one of the most Instagrammed museums in the Philippines. The place is also open to couples who want to do a prenuptial shoot. Contact the management for the rates.
Address: 1 Sierra Madre Street, Grand Heights Subdivision, Antipolo, Rizal
Opening Hours: 10:00 AM – 6:00 PM (Tuesday – Sunday), CLOSED (Mondays)
Entrance Fee: P250/pax
Contact Details: +63 (2) 8697-1015 / pintoartmuseum@yahoo.com
---
5. Angono-Binangonan Petroglyphs
Officially declared a National Cultural Treasure in 1973 by the National Museum of the Philippines, the Angono-Binangonan Petroglyphs site offers a glimpse into the prehistoric Philippines.
The ancient carvings are preserved on a rock wall along the boundary of Angono and Binangonan. A tunnel leading to the petroglyphs is located a few meters off the road (Col. Guido Road). The rock wall is protected by a fence but you can still marvel at the carvings from a wooden viewing deck. This was first discovered by national artist Carlos "Botong" Francisco in 1965.
Location: NM – Angono-Binangonan Petroglyphs Site Museum, Rizal
Opening Hours: 8:00 AM – 5:00 PM (Daily)
Entrance Fee: FREE
---
6. Masungi Georeserve
Opened to the public in 2015, the Masungi Georeserve is a conservation area managed and protected by concerned and passionate groups and individuals. It aims to promote a mutually healthy coexistence between nature and people and to educate visitors about the importance of conservation through sustainable geotourism.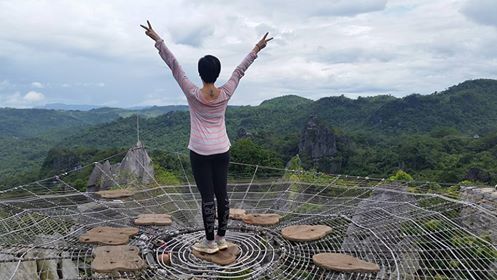 Located on the southern part of the Sierra Madre mountain range, the georeserve has piqued the curiosity of weekend warriors, especially those who are passionate about the environment and those interested in geology.
The whole area cradles limestone caves, rock formations, karst cliffs, and rainforests. The park has eco-trails, rope courses, and hanging bridges that connect some of the key points inside the conservation area. The Sapot (cobweb) and the Duyan (hammock) are two of the most popular features inside the park.
The park also enables several viewpoints, from where you can admire stunning views of the mountains, the park, and even Laguna de Bay in some spots. Note that Masungi Georeserve offers different trails, so choose the one that suits your preference.
Please wear comfortable clothes and footwear with good grip, and respect and follow the policies when inside the park. Prior reservation is needed. No walk-ins.
Location: Kilometer 47, Marcos Highway, Baras, Rizal
Opening Hours: 8:00 AM – 5:00 PM (Tuesday – Sunday), CLOSED (Mondays)
Admission: Need prior reservation. Visit the official website: www.masungigeoreserve.com/experience.
Contact Details: +63 908 888 70 02 / trail@masungigeoreserve.com
---
7. Hinulugang Taktak
Designated as a national park in 1990, the Hinulugang Taktak Protected Landscape covers three hectares of verdant forest. It was named after the Hinulugang Taktak waterfalls, which is obviously the highlight of the park.
Easily accessible from the town center, it is an iconic landmark in Antipolo and said to be one of the most visited national parks in the country. The trails leading to the falls have been developed to make it easier for tourists, especially seniors and PWDs, to access it.
The area surrounding the falls has become a picnic site, adorned with tables and gazebos. There is also a designated pool area for those who want to swim. If you want to trek or do some challenging activities, you can check out the new facilities like wall climbing, rappelling, and other rope courses.
Both the local government and DENR are continuously doing their job to protect and maintain the park. Let us help by following the rules and regulations.
Most travelers visit this and the nearby Pinto Art Museum in a day.
Location: Daang Bakal Road/Taktak Road, Antipolo, Rizal
Opening Hours: 8:00 AM – 5:00 PM (Daily)
Entrance Fee: P30 (Adult), P15 (Students), P100 (Foreigners), FREE (Children below 7 y/o, seniors, and PWDs)
Other Fees: P50 (Swimming Pool), P50/hour (Table), P500/day (Cottage)
---
8. Daranak Falls
The 14-meter high Daranak Falls is one of the popular natural attractions in Tanay and a favored summer destination for locals and tourists alike.
Located at the foot of densely forested Tanay mountains, the picturesque area — with Daranak falls as its centerpiece — features cascading waters, rivers, ponds, and a huge natural pool. There are picnic sheds and tables for rent.
Note that plastic, styrofoam, alcoholic beverages, and pets are not allowed. Please do not litter and clean as you go.
Location: Daranak Falls, Tanay, Rizal
Opening Hours: 8:00 AM – 5:00 PM (Daily)
Entrance Fee: P50 per person. Children below 3ft are free of charge.
Rental Rates: P200 (Picnic Table), P300 (Picnic Shed)
---
9. Batlag Falls
Not too far from Daranak Falls is another set of cascades with swimming holes — Batlag Falls.
You just need to trek uphill and deeper into the thick jungle to reach this beauty. The cool water rushes down from a limestone cliff. The water basins, one shallow and one relatively deeper, serve as swimming areas. Try to explore farther from the main pools and you might find a less crowded swimming spot.
The best time to go is morning when there are fewer people. Bring your own food and clean as you go.
Location: Batlag Falls, Tanay, Rizal
Opening Hours: 8:00 AM – 8:00 PM (Daily)
Entrance Fee: P100 (Adult), P50 (Child), P200 (Overnight/Camping)
Rental Rates: P200 (Picnic Table), P300 (Picnic Shed/Cottage)
---
10. Mt. Daraitan
Part of the Sierra Madre mountain range, Mount Daraitan straddles the town of Tanay in Rizal and the town of General Nakar in Quezon province.
Daraitan is characterized by lush forests and limestone formations, which dominate the summit. From the zenith, enjoy the breathtaking view of the snake-like form of Tinipak River and the Sierra Madre mountain range.
There are two trails — a short-but-challenging trail and a long-but-relaxed trail. Going down, you can either trace back your trail or take the trail down to Tinipak River. You can check out the nearby cave if you still have time.
Camping is allowed. If you go on a day hike, please be there early because there is a limited number of people allowed per day. Those who didn't make it on time will be directed to other peaks like Mount Binutasan, Mount Lugang, or Mount Maynoba.
From Tanay town center, you can hire a tricycle to take you directly to Daraitan's barangay hall. The rate is around P500, good for 5-6 pax.
Location: Mount Daraitan, Tanay, Rizal
Jump-off Point Barangay Daraitan Barangay Hall. You need to register your group here and then you will be assigned a guide or two, depending on the size of your group.
Registration Fee: P20 (Day Hike)
Tourism Fee: P100 (Inclusive of Tinipak River)
Guide Fee: P500/group (Day Hike), P1250/group (Overnight/Camping)
Number of Visitors: 300 hikers per day
---
11. Tinipak River
This mountain river meanders below the Sierra Madre range. This natural attraction is a usual side trip destination for those hiking Mount Daraitan. The clear water flows through smooth limestone rocks and boulders.
Tourists enjoy taking a dip and swimming in the refreshing water. Not far from the main swimming area is a cave with a small cascade forming a natural pool inside.
Wear aqua shoes or footwear with good grip as trails can be slippery.
Location: Tinipak River, Tanay, Rizal
Jump-off Point Barangay Daraitan Barangay Hall. You need to register your group here and then you will be assigned a guide or two, depending on the size of your group.
Registration Fee: P20
Tourism Fee: P100 (Inclusive of Daraitan Hike)
Guide Fee: P500/group (Day Hike), P1250/group (Overnight/Camping)
---
12. Pililla Wind Farm
Encompassing over 4,500 hectares of the hilly landscape, the Pililla Wind Farm flaunts its colossal wind turbines that tower over the landscape. All 27 wind turbines stand like gigantic sentinels, providing an incredibly scenic tourist destination near Manila and, more importantly, electricity.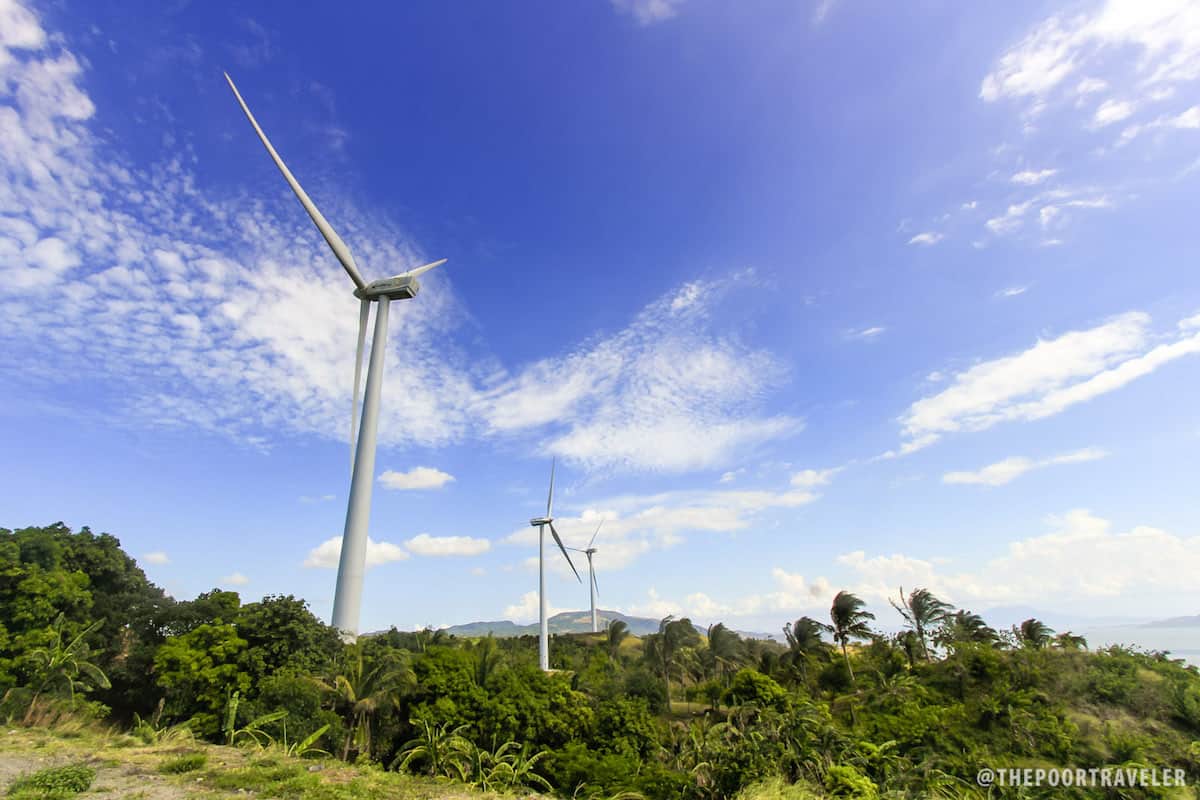 Managed by Alternergy Philippine Holdings Corporation (APHC), the whole wind farm is said to produce almost 150 Gigawatt hours of electricity annually.
Note that there's not much shade here, so if you are visiting at noon or early afternoon, make sure you bring an umbrella or any protection from the sun. There's a designated view deck where you can view the turbines at a higher altitude and a small information building.
If you want to view the turbines from the hill across the viewing deck, you have to pay P10 to trek up the hill. Even from afar, they are a sight to behold, especially during sunset and early morning. The place is also popular among bikers.
Location: Barangay Halayhayin, Pililla, Rizal
Opening Hours: 7:00 AM – 6:00 PM (Daily)
Entrance Fee: FREE
Getting Here: From Tanay town center, you can hire a tricycle to take you to the wind farm. The rate is P200-300.
---
13. Higantes Festival
Celebrated annually in the town of Angono, Higantes Festival is a two-day feast known for its giant papier-mâché puppets, which represent the malevolent feudal lords (hacienda owners) during the Spanish regime era. Eventually, it developed into a celebration for Pope St. Clement I.
During the festival, the titan-like papier-mâché puppets, representing the barangays of Angono, are paraded throughout the streets.
Location: Angono, Rizal
Festival Date: November 22 & 23
---
14. Botong Francisco's Ancestral House
National Artist for Visual Arts, Carlos "Botong" Francisco is renowned for his vivid paintings depicting folk scenes and values. His works serve as significant reminders and records of our culture and heritage.
The ancestral house was opened to the public in the 1970s with no definite opening hours, making the masterpieces and memoirs accessible to the public, a symbolic gesture of offering himself, a National Artist, through his works to the Filipino people.
The highlight is the artist's intact studio where some of his earlier works and sketches are displayed, along with his well-preserved personal belongings and collections. As a muralist, he pioneered this art form in the Philippines.
Aside from being an artist, he is also a scriptwriter whose notable works include Manuel Conde's Genghis Khan. The ancestral house/museum is managed by his grandson, artist Carlos "Totong" Francisco II.
Address: Dona Aurora Street, Barangay Poblacion Itaas, Angono, Rizal
Opening Hours: 24/7
Entrance Fee: FREE
---
15. Angono Mural Street
Home of prominent artists and museums, Angono is hailed as the "Art Capital of the Philippines". Visiting national artist Carlos "Botong" Francisco's ancestral house will lead you to a stretch of road marked by street art — the Angono Mural Street.
Charlie Anorico, Gerry Batang, and Ebong Pinpino are the artists behind the murals and sculptured walls flanking Doña Aurora Street. These murals are based on the masterpieces of Botong Francisco with texts from the song "Sa Ugong ng Duyan", which is another cultural treasure composed by national artist Maestro Lucio San Pedro.
Location: Dona Aurora Street, Barangay Poblacion Itaas, Angono, Rizal
Opening Hours: 24/7
Entrance Fee: FREE
---
16. Bahay na Bato
Said to be the oldest house in Pililla, the centuries-old Bahay na Bato (House of Stone) will transport you back to the Spanish colonial period where this type of architecture became prevalent.
It is located near St. Mary Magdalene Parish Church. The combination of stone masonry and woodwork for both the exterior and the interior are intact, surviving the test of time. Aside from seeing antique furniture and architectural gems, the place is a popular stop for photo sessions.
Address: J.P. Rizal Street, Takungan, Poblacion, Pililla, Rizal
Opening Hours: 8:00 AM – 5:00 PM (Daily). If the gate is closed, try knocking or buzzing at the gate.
Entrance Fee: FREE. You can tip the caretaker. However, if you are doing official photoshoots, like a prenup, you have to call them to inquire about the rates and availability.
Contact Details: 620 2400 loc 4242 / rizaltourism@yahoo.com
---
17. Calinawan Cave
Calinawan Cave is a must-visit not only for adventure seekers but also for history buffs.
The multi-level cave system harbors remarkable rock formations (stalagmites and stalactites), delighting spelunkers and curious travelers. The first two levels are quite easy to explore, good for beginners and kids. However, the succeeding levels require scrambling and getting through small openings. It's even more challenging when the grounds are wet, making it slippery. Wear comfortable footwear and bring extra clothes, just in case.
The cave is believed to be one of the underground meeting places of the revolutionary katipuneros, plotting steps to overthrow the Spanish colonizers. It is best to explore with a guide. If you book a tour, you will be given protective gear like a helmet and flashlight. The guide will share stories and information as you explore the cave.
Location: Barangay Tandang Kutyo, Tanay, Rizal
Opening Hours: 6:00 Am – 5:30 PM (Daily)
Entrance Fee: P20/person
Guide Fee: Starts at P200
---
18. Balaw Balaw Restaurant's Soup No. 5
Balaw Balaw Restaurant serves Filipino cuisine, boasting twelve kinds of sinigang and exotic fares on the menu. Some of the exotic food are itik (duck), sinabawang balut, ginataang kuhol, crickets, and frog cuisine. Note that some exotic food items are seasonal like the kamaro (crickets), uok, and bibingkang abnoy (spoiled duck egg).
But adventurous eaters come to this restaurant for one thing — the exotic Soup #5, notorious for its star protein, cow's balls. Let's just say that it is an acquired taste!
The restaurant also features an art gallery, so you can check out the collection while there.
Address: #11 Doña Justa Subdivision, Barangay San Roque, Angono, Rizal
Opening Hours: 10:00 AM – 10:00 PM (Daily)
Contact Details: 651-0110 / 650 6866 / 09168878570 / balaw2x@yahoo.com
---
19. Treasure Mountain
Effortless sea of clouds near Manila! That's what pulling campers and day-trippers to this high-altitude educational campsite.
If you've always wanted to admire a sea of clouds in person but you don't have the time, energy, stamina, or interest in hiking, this is a great alternative! Assuming the weather cooperates, that is. There are times when visitors won't get to see the sea of clouds because it's rainy (or other reasons), but the place still offers a panoramic view of the lush Sierra Madre mountain range.
Several viewpoints can be found inside the camp, so just choose your spot, Be careful when you climb some rock formations and cliffs as some of them are sharp and slippery. You can also try the rope courses installed within the campsite, ride the ATV, or swim in the pool. There are restrooms and a small restaurant near the entrance.
If you are camping overnight, you can bring your own tent and food — corkage fee of P350 for food and P50 per alcoholic bottle. Pack some warmers and your trusty jacket because the weather up there is usually chilly. Please dispose of your trash properly.
Location: Sitio Maysawa, Barangay Cuyambay, Tanay, Rizal
Opening Hours: 24/7. The sea of clouds usually occurs between 5AM and 8AM.
Entrance Fee: P150/person (Day Tour), P200/person (Overnight)
Other Fees: P300/tent (Camping Fee), P500-800 (Tent Rental, 2-4 pax), P350-550 (Cottage Rental)
---
20. Antipolo Church
The province of Rizal is known for its pilgrimage and religious sites. In fact, the provincial capital, Antipolo, is hailed as a Pilgrimage City.
One of Antipolo's historical and religious landmarks is the Antipolo Cathedral, officially named National Shrine of Our Lady of Peace and Good Voyage and also the Immaculate Conception Parish.
The church was completed in the 17th century but has undergone several reconstructions and renovations over the years. It houses the wooden statue of Mary. It attracts huge crowds, mostly pilgrims and devotees, during Holy Week and the Pilgrimage Season.
Don't leave without a quick stop at the Victory Pasalubong Center just next to the cathedral and grab some suman (sticky rice cake wrapped in leaves, usually banana leaves), kasuy (cashew nuts), and other local products!
Address: P. Oliveros Street, San Jose, Poblacion, Antipolo, Rizal
Opening Hours: 6:00 AM – 7:00 PM
Entrance Fee: FREE
---
21. Phillip's Sanctuary
Phillip's Sanctuary is one of the favored eco-tourism, eco-adventure, and retreat destinations in Antipolo. It provides modern comforts and amenities in a natural, raw setting, letting the guests enjoy nature without sacrificing convenience.
The whole property features campsites, an agroforestry farm, function areas, an organic fruit farm, aquaculture, lodgings, a chapel, an honesty store, swimming pools, a restaurant, and greenery! It also has amenities for team building and big group events — obstacle courses, rope courses, zipline, bike trail, fishing area, and kayaking/rafting area.
Address: Pestano Farm Road, Sitio Panlilingan, Barangay San Juan, Antipolo, Rizal
Office Hours: 9:00 AM – 5:00 PM (Monday – Friday)
Entrance Fee: Day Tour P540 (w/o meal), P790 (w/plated lunch + snacks), P940 (buffet lunch + snacks); Overnight P790 (overnight stay only), P1290 (stay + plated meals), P1740 (stay + buffet meals)
Contact Details: 7738 1375 / 7707 8877 / 435-2866 / 0917 8971162 / 0917 7060916 / 0917 7085367 / 0920 9385068 / info@phillips-sanctuary.com / phillips.sanctuary@gmail.com
---
22. Mount Purro Nature Reserve
If you are an avid fan of forest bathing, you might find Mount Purro Nature Reserve a worthwhile nature tripping destination. Surrounded by the flora and fauna of the Sierra Madre, the mountain farm has scenic hiking paths and trails, snaking through the dense rainforest and along the river. You can even take the one that leads to Malvar's Peak for more breathtaking views.
The farm has charming small gardens, unique swings, and gazebos where you can just chill and appreciate nature's beauty. There are also facilities like rope courses, a swimming pool, a zipline, a play area, and lodgings.
But the most interesting thing about Mount Purro is its roots. The owner and founder, Toto Malvar, was inspired by his mother and grandfather to take care of the environment, particularly the Sierra Madre. Through reforestation projects and rehabilitation of the Upper Marikina Watershed, the farm not only protects the environment but also helps the Dumagat Tribe by providing a livelihood for them in the process.
Address: Purok 5, Barangay Calawis, Antipolo, Rizal
Office Hours: 9:00 AM – 5:00 PM (Monday – Friday)
Entrance Fee: Admission rate varies depending on the activities and inclusions, but it ranges from P300 to P750 for children and from P450 to P950 for adults. You may check the official website for the complete list of packages: www.mountpurronaturereserve.com
Contact Details: 8542 3005 / 0908 8812701 / 0949 3981799 (Reservation) / GNP@mountpurronaturereserve.com. Note that you need to make prior reservation before your visit. No walk-ins allowed.
---
23. Palo Alto Falls
Located within the 200-hectare Palo Alto Leisure and Residential Estates, the 60-foot Palo Alto Falls is another cascade destination to add to your list of attractions near Manila.
Managed by the Sta. Lucia Land, the falls area is open to the public. At the entrance, you will have to take more than 200 steps to reach the falls. The cascade's water basin, bordered with cemented boulders and stones, serves as a swimming area, with another pool right below it.
The area is well-maintained with cottages and tables for rent and concrete steps and paths. Although development is apparent, it doesn't take away from the beauty of nature. This is popular among motorcycle riders and cyclists too.
Location: Palo Alto Leisure and Residential Estates, Barangay Pinugay, Baras, Rizal
Opening Hours: 9:00 AM – 5:00 PM
Entrance Fee: P100/head
Other Fees: P400 (Table and Chairs), P700 Cottage
---
24. Blanco Family Art Museum
Jose "Pitok" V. Blanco is the godson and prodigy of the late national artist Carlos "Botong" Francisco. Together with his equally talented wife Loreto "Loring" Perez-Blanco and their seven children, they formed the illustrious Family of Painters, whose works celebrate Filipino culture, history, and traditions.
After their family exhibit at the National Museum in 1978, the family decided to make their paintings accessible to the public. It was first established in 1980, but the actual museum was launched in 1990. It houses a huge collection of the Blanco family's masterpieces.
Address: 312B A.Ibañez Street, Angono, Rizal
Opening Hours: 9:00 AM – 12:00 PM, 1:00 PM – 6:00 PM (Tuesday – Sunday), CLOSED (Mondays)
Entrance Fee: P100/person
---
25. Antipolo and Binangonan Cafes with a View
Perched in the highlands of Rizal, Antipolo affords some of the most spectacular views of the metro. The best way to enjoy the vista? With a cup of coffee or a good meal, of course!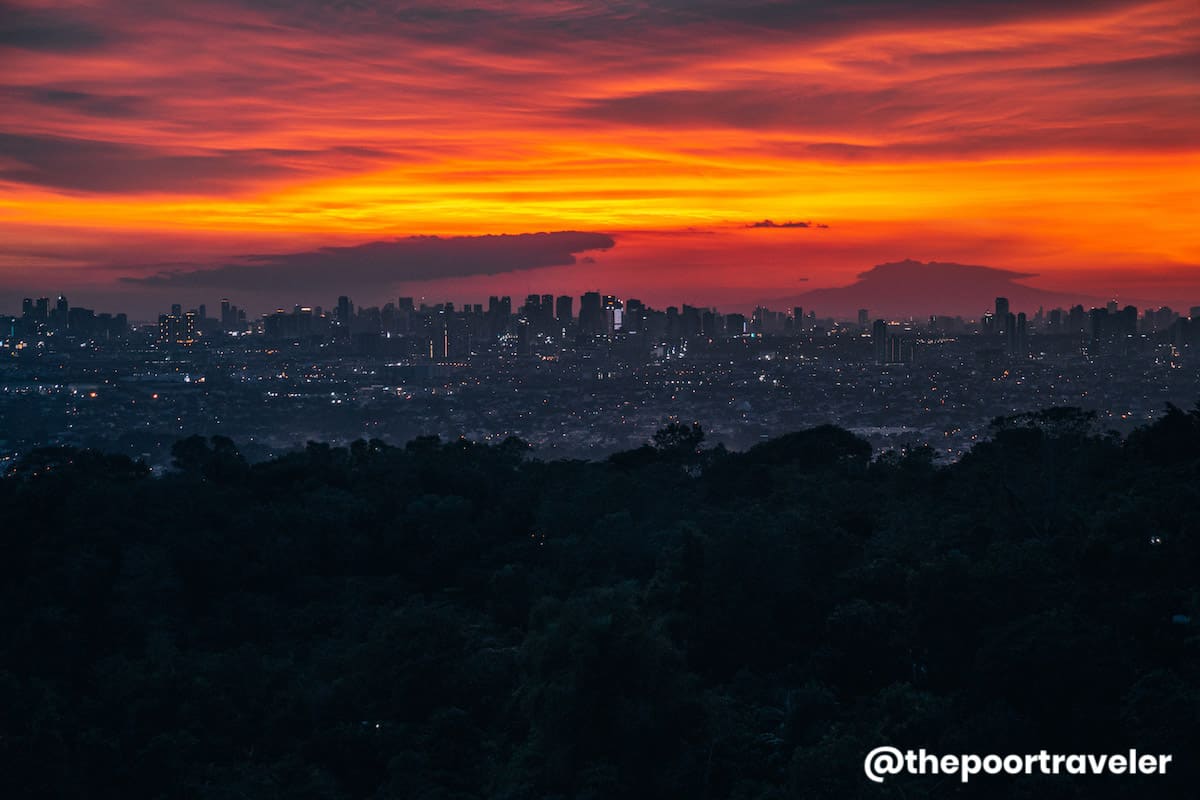 Several cafes and restaurants take advantage of their breathtaking location by doubling as lookouts, attracting tourists from all around the metro and the province. Some of the most notable are:
ArtSector Gallery and Chimney Café 360º
Cafe Lupe
We'll be creating separate articles about these establishments so be sure to check back later!
---
Other Attractions
Mountains: Mt. Pamitinan, Mt. Binacayan, Mt. Hapunang Banoy, Mt. Tagapo, Mt. Balagbag, Mt. Maranat, Mt. Sipit Ulang, and Mt. Batolusong
Waterfalls: Kinamatayan Falls, Maranat Falls, Kay Ibon Falls, Payaran Falls (Seven Infinity Pools)
Geological Sites: Cardona Rock Garden, Pamitinan Cave
Historical and Cultural Sites: Marian Hill, Santong Lugar in Jalajala, Kalbaryo, Manaoag Shrine, Heroes' Park, Rafael Pacheco Art Gallery, etc.
---
Top Rizal Resorts & Hotels
Below are some of the top-reviewed hotels, resorts and apartments in Rizal Province, as ranked by Agoda guests.
---
More Tips on YouTube ⬇️⬇️⬇️