A more updated version of this article can be found here:
Bacolod Travel Guide
---
Negros Occidental is one of the biggest provinces in the Philippines in terms of land area and population. Yet, a big part of its territory remain unknown to many non-residents. But at the rate that the country's tourism is growing, it looks like it is only a matter of time before many of its best kept secrets will be discovered and rediscovered by the travel-crazy public.
Bacolod City is most well-known for three things — sweets, chicken inasal, and Masskara Festival. But there's more to the city and the rest of the Negros Occidental province than its food and festivities. Its coasts are strewn with white sand, its streets flanked with historic buildings, and its islands blessed with rich natural resources. Not to mention that its people are some of the friendliest I have had the honor to meet, making a trip to this jewel of the Visayas an unforgettable experience each time.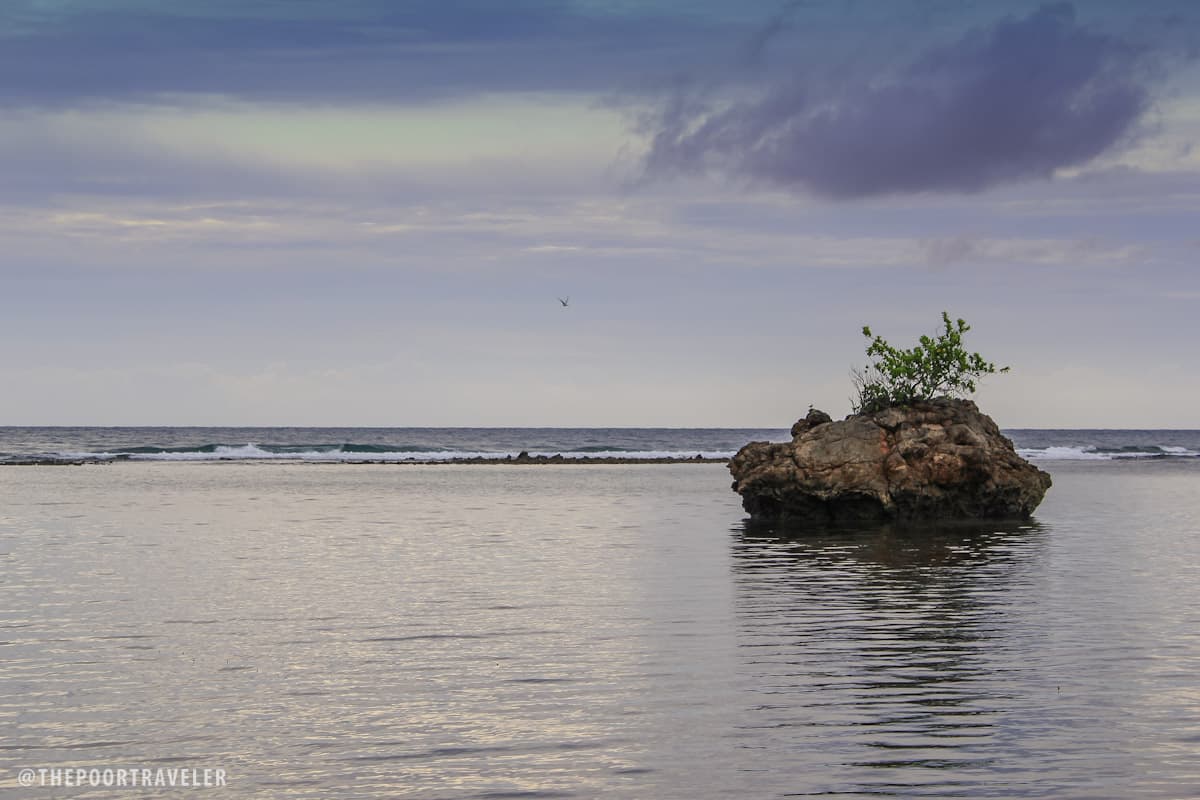 WHAT'S COVERED IN THIS GUIDE?
How to Get to Negros Occidental
Flying is the easiest and fastest way to reach Negros Occidental. The Bacolod-Silay Airport is the gateway to the province, opening the door to curious guests who are ready to go back in time, indulge in sugary treats, and wander in the arms of nature. Here are some airlines that fly to Bacolod and the cities they fly from:
Cebu Pacific – Manila, Cebu, Cagayan de Oro
PAL/PAL Express – Manila, Cebu
Seair/Tiger Philippines – Manila
Just to be clear, the airport is not in Bacolod City but in Silay City. Hence, I highly encourage you to visit the attractions in Silay on your last day (so you won't be stressed out and too worried about being late for the flight).
Where to Stay in Negros Occidental
I have only been to Negros Occidental once so all I can share for now are those that I have tried during that trip. I'll be updating this list as soon as I pay the province another visit. In the mean time, here are the inns and resorts that I have some things to say about.
| | |
| --- | --- |
| | Baldevia Pension House, Silay City |
| Punta Bulata, Cauayan | |
Circle Inn, Bacolod.  A budget hotel at the corner of Lopez Jaena and Malaspina Streets, near Robinsons Bacolod. The rooms are okay, clean, and big enough. Friendly staff. Excellent service. Double rooms from P1090 per night. 63-917-445-9972
Baldevia Pension House, Silay City. Set in an old building, it has hospital-ish atmosphere. (That's sort of a bad thing.) The rooms are comfortable and clean but there's plenty of room for improvement. The staff is very helpful and friendly, though. +63 34 495 5140
Punta Bulata, Cauayan. Tucked in a remote corner in Cauayan, five hours south of Bacolod, this resort can give you the peace and quiet you need. It's pretty hard to reach but the service is fantastic and the beach is gorgeous. Double rooms from P2000. +63 34 433 5160
Danjugan Island, Cauayan. One of the best island getaways I have had in my life ever. Danjugan Island is a true paradise off the coast of Cauayan. It is blessed with spectacular natural beauty! A snorkeling and diving paradise. Catch is, the whole island uses solar energy so electricity is very limited. Basic accommodations only. +63 34 4416010
Top Hotels in Bacolod
Here are some of the top hotels and inns in Bacolod, as scored by Agoda customers.
---
What to Do, What to See in Negros Occidental
Like I said, the province is vast and there are countless activities and countless sites waiting for you here. But I'll try to list down some what I have gathered. You may click on the photos below for a more detailed look at how I enjoyed the activity.
Other points of interest in Negros Occidental include Mambukal Mountain Resort in Murcia and the beaches and dive spots in Sagay and Victorias, and Sipalay.
Expenses
Allow me to share with you the list of expenses during this trip. Yes, you will be making different choices when you go there but just to give you an idea on how much wallet damage this trip can cause, here it is.
Day 1 – TALISAY AND BACOLOD
P200 – Terminal Fee (NAIA Terminal 3)
P82 – Cab to The Ruins from the Airport (P246/3 pax)
P50 – Entrance fee (The Ruins)
P140 – Manokan Country dinner (with extra rice, LOL)
P 85 – Calea cake
P433 – Room at The Circle Inn – Bacolod (1300/3 pax)
P48 – Other transportation expenses
P1,038- DAY 1 SUB-TOTAL

Day 2 – CAUAYAN
P155 – Bus ride to Cauayan (via Ceres Liner)
P100 – Habal-habal ride
P880 – Room at Punta Bulata (Night 2)
P1500 – Danjugan Island Day Tour (with lunch and snacks)
P220 – Dinner at Punta Bulata
P100 – Total tips given (P300/3 pax)
P2955 – DAY 2 SUB-TOTAL
Day 3 – TALISAY
P155 – Bus ride back to Bacolod (via Ceres Liner)
P100 – Habal-habal ride
P19 – Ride from Bacolod to Silay
P50 – Trike to airport
P200 – Terminal Fee (Bacolod Airport)
P110 – Lunch
P634 – DAY 3 SUB-TOTAL
TOTAL
P2208 – Day 1
P2955 – Day 2
P634 – Day 3
P4,627 – TOTAL
Note that this does not include pasalubong. You might want to allot P1000 for pasalubong as their local products are really tempting.
When we were planning this trip, we weren't really that hot about it. To be honest, the only thing I knew about Negros Occidental before this trip was, well, chicken inasal.
But I have to say this: this trip was a pleasant surprise. This trip is probably one of my favorites! I enjoyed every single second and every single thing I experienced in Negros Occidental — from the gastronomic treats in Bacolod, to a welcome history lesson in Talisay and Silay, to a much greater appreciation of nature in Cauayan. Negros Occidental is a gem in more ways than I expected.
---
More Tips on YouTube ⬇️⬇️⬇️