It's Day 6 of my Tokyo trip, and it's been one of my best trips this year. It's winter and the temperature plays between six and zero degrees, but the cold does not stop me from spending most of my time outside. Tokyo is a big city, and it has a lot to offer to explorers — century-old shrines, shopping centers, and a truckload of gastronomic delights.
In the next few days, I will be setting foot on the surrounding areas of Kamakura and Odaiba. But I am most excited about getting up close and personal with Mt. Fuji. There are only two ski resorts on its slopes, and I will be enjoying one of them next week. It will be my first time to see and touch real snow. I know it's shallow and all, but this is what I am most excited about coming here in winter.
I have now experienced Japan in the summer and winter, but I am not done yet. Third time's a charm, they say. And the third time better be in spring! There's only one reason for it — CHERRY BLOSSOMS!
Here comes the best part.
Brother Philippines, your most reliable brand for printers, is treating a lucky winner to a TRIP FOR 2 TO TOKYO to experience the magical Cherry Blossoms season! All you need to do is tell us why you want and deserve to go to Japan in 10 words.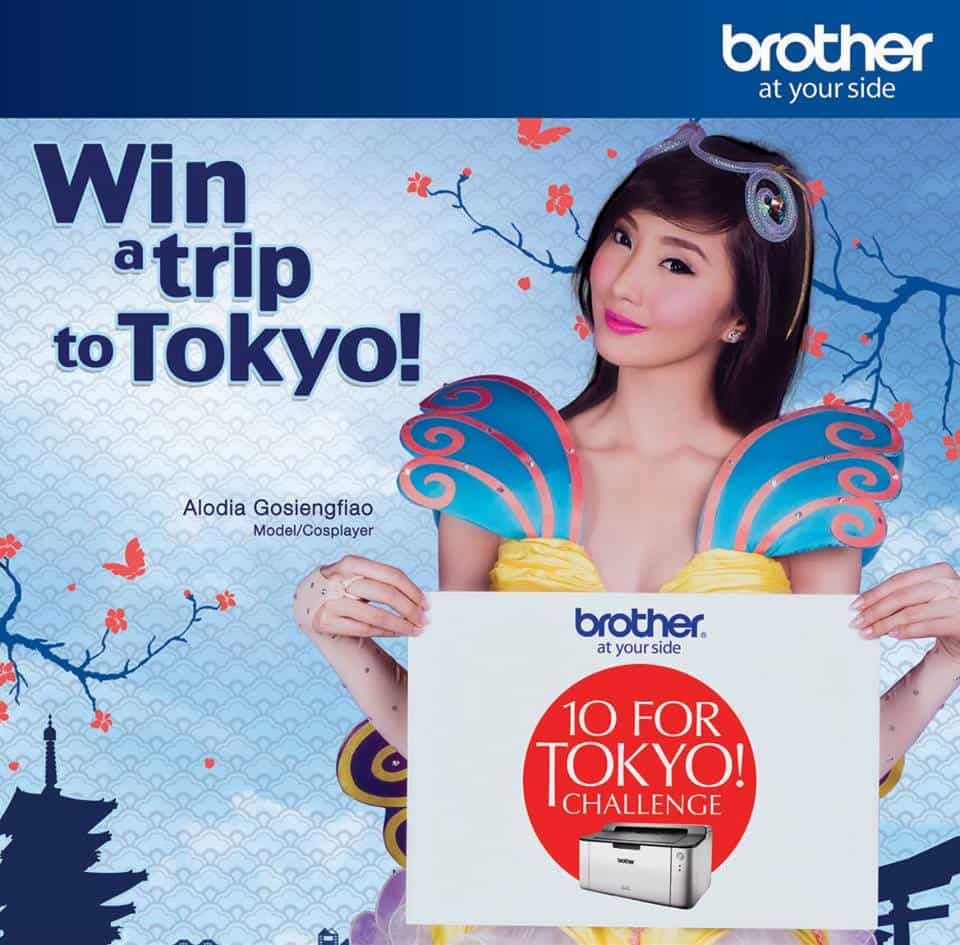 Given how *expensive* flights and everything else in Tokyo can be, this is truly a heck of a giveaway!
Joining is easy. Here's how:
1. Visit the official promo page — www.brother10fortokyo.com — and click the "LIKE US AND ENTER" button. You must like the Brother page.
2. Take 10 photos using the built in photo booth or upload 10 photos explaining in 10 words why you deserve to win a trip to Tokyo, Japan from Brother International. You may only use 10 words, one word printed in one sheet of paper.
3. Make sure that a 2013-issue Brother Monolaser Printer of any model must be clearly visible in at least 5 photos.
4. Fill out the registration form on the website to complete the process!
5. Ask your friends to vote for your entry!
It's that easy! Be as CREATIVE and IMAGINATIVE as you can! You can submit up to 3 entries!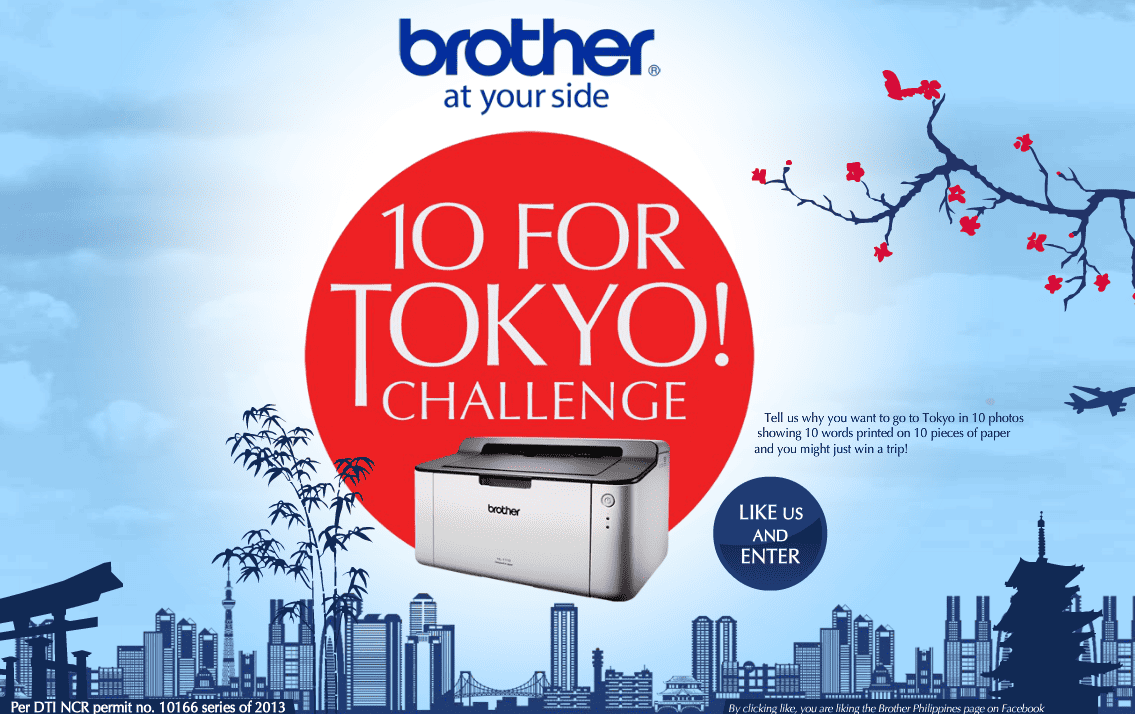 One winner will be picked based on creativity and relevance to the theme (85%) and online votes (15%). The winner fly to Tokyo with a friend and stay for 4 days and 3 nights!
For the full mechanics, visit their Facebook page.
Need more inspiration? Here is a sample that can jumpstart the flowing of those creative juices!