This year is the 10th anniversary of The Poor Traveler. When we started this blog, we simply wanted to chronicle our misadventures. We were able to do that, and then some. This blog has allowed us to see the world while building a career in travel.
To celebrate the occasion, we were supposed to go on a three-month backpacking tour around the globe, but as you probably guessed, that plan has gone out the window. Like many, we are staying home until the pandemic is over. Instead of going out, we decided to look back on the best trips of the past decade in a series of blog posts. And what better way to start than with the Philippines!
Like most Pinoy travel bloggers, our almost romantic affair with seat sales and boarding passes first took shape by exploring our very own islands. We are fortunate for being born and raised here, within touching distance of beautiful tropical destinations. Through the years, we were able to go farther and set foot in almost 60 provinces.
We still have a lot of destinations to visit, but in this post, we're listing down our favorite places so far. This is just based on our personal experiences and in no particular order. Here we go!
Batanes
How we got to Batanes was pure luck. At the time, only Philippine Airlines had flights to Basco and it's rarely included seat sales. But one day, it happened! I was able to grab cheap tickets. It was worth the wait! We expected to be blown away by Batanes, but it also snatched our hearts.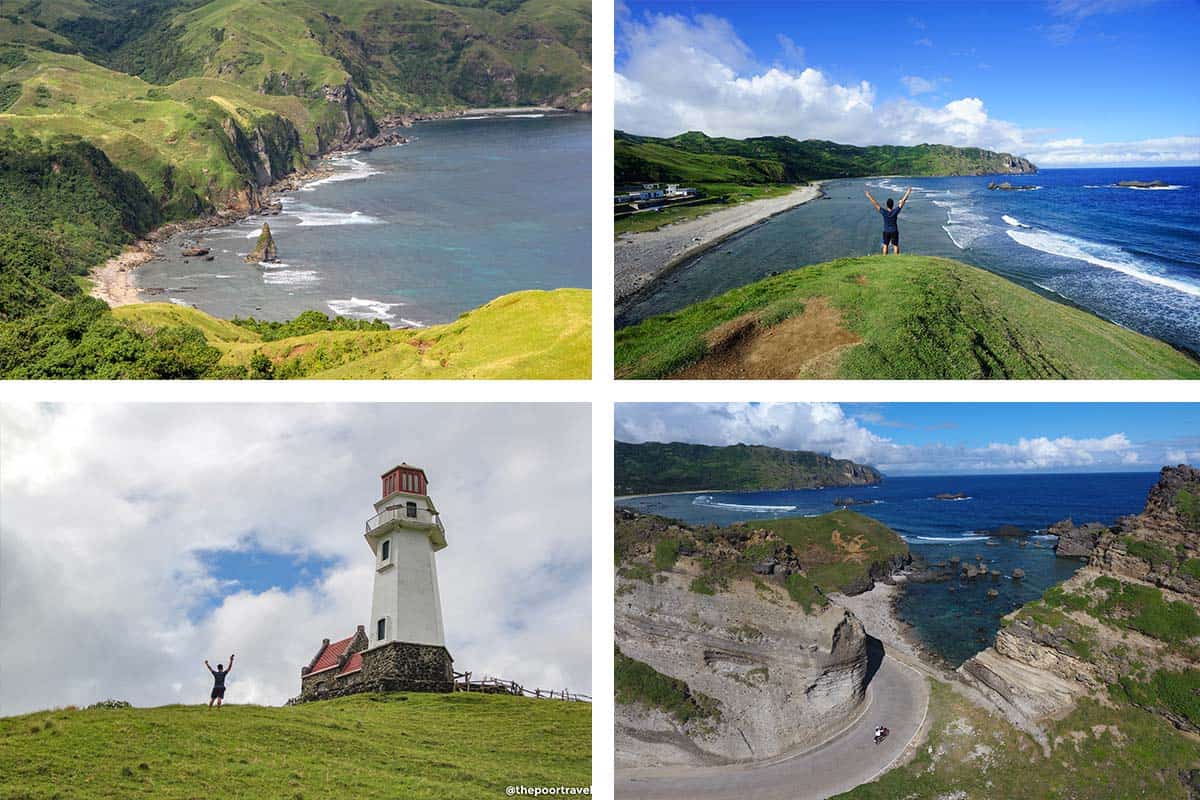 Remote and isolated, Batanes is the northernmost province in the Philippines. It's a 10-piece archipelago, with the three biggest islands being the only ones inhabited: Sabtang, Batan, and Itbayat. Sabtang and Itbayat are their own municipalities, while Batan is further divided into Basco, Ivana, Uyugan, and Mahatao.
We have returned a couple of times since our first visit and we're always eager to go back. Batanes is one of those destinations that captivates effortlessly. It is visually stunning and culturally fascinating, but what sets it apart is its reclusive calm. Batanes has a natural ability to force you to reflect, get lost in thought, and find peace even for a moment.
📖 MORE INFO: BATANES TRAVEL GUIDE
---
Ilocos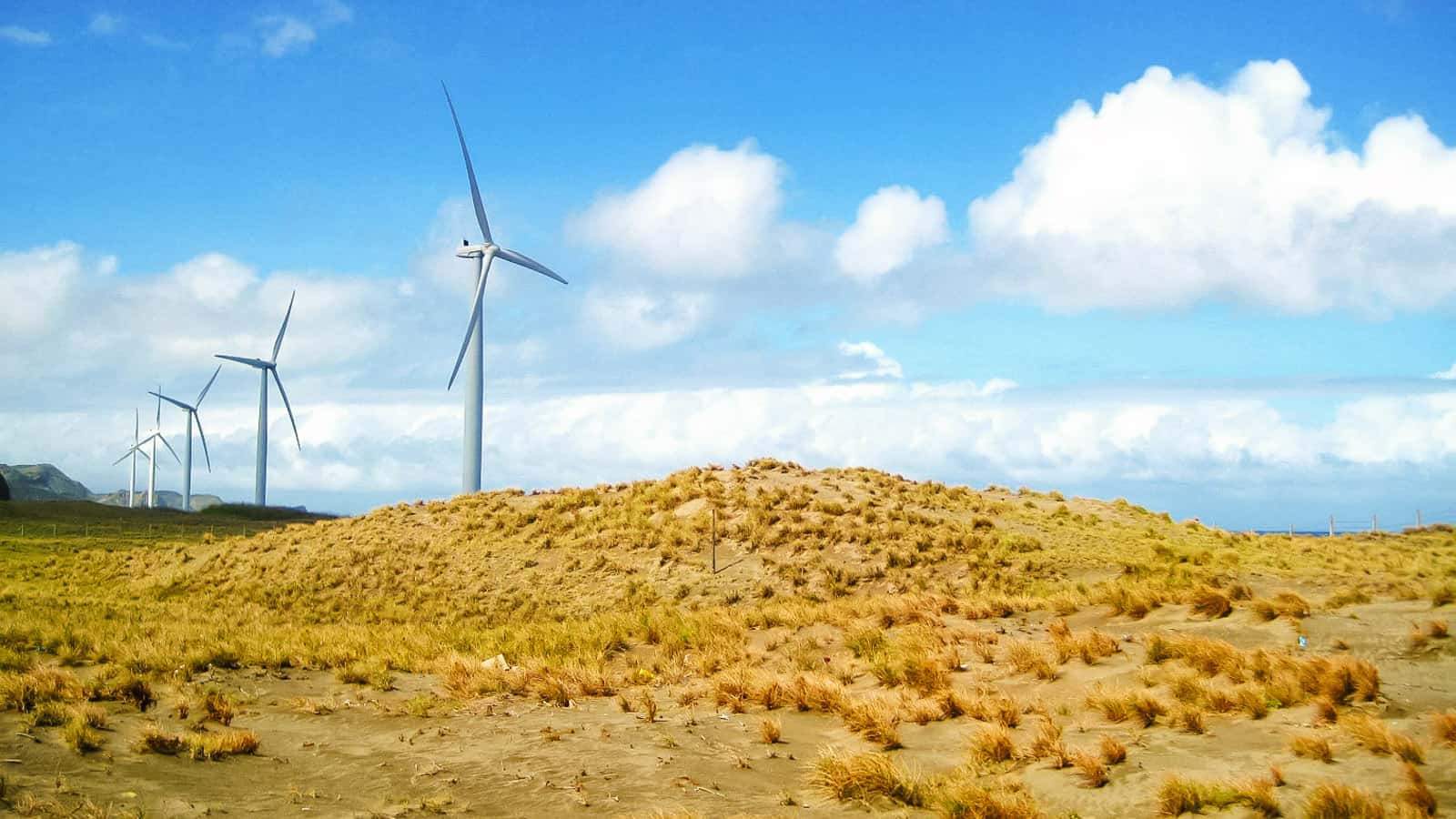 Ilocos is one of the first places we visited together. We weren't travel bloggers yet at the time, but I still remember how amazed I was by the diversity of the attractions here. From sand dunes to beaches to heritage sites, the Ilocandia has it all. We started the trip in Vigan and made our way through Bantay, Batac, Paoay, Laoag, and Bangui until we reached Pagudpud. It gave us countless memories that are still vivid up to now.
Years later, we finally braved the Paoay Sand Dunes, something I've always wanted to try since our first visit! And we have also returned to Vigan on another occasion.
---
Cagayan
On her very first travel assignment, our teammate Astrid headed off to one of the farthest corners of Luzon — Cagayan. Upon arrival, you'll be surrounded by a mixture of delight and triumph, after being on the road for long hours. But the paradise that is Cagayan rewards travelers who go the extra mile.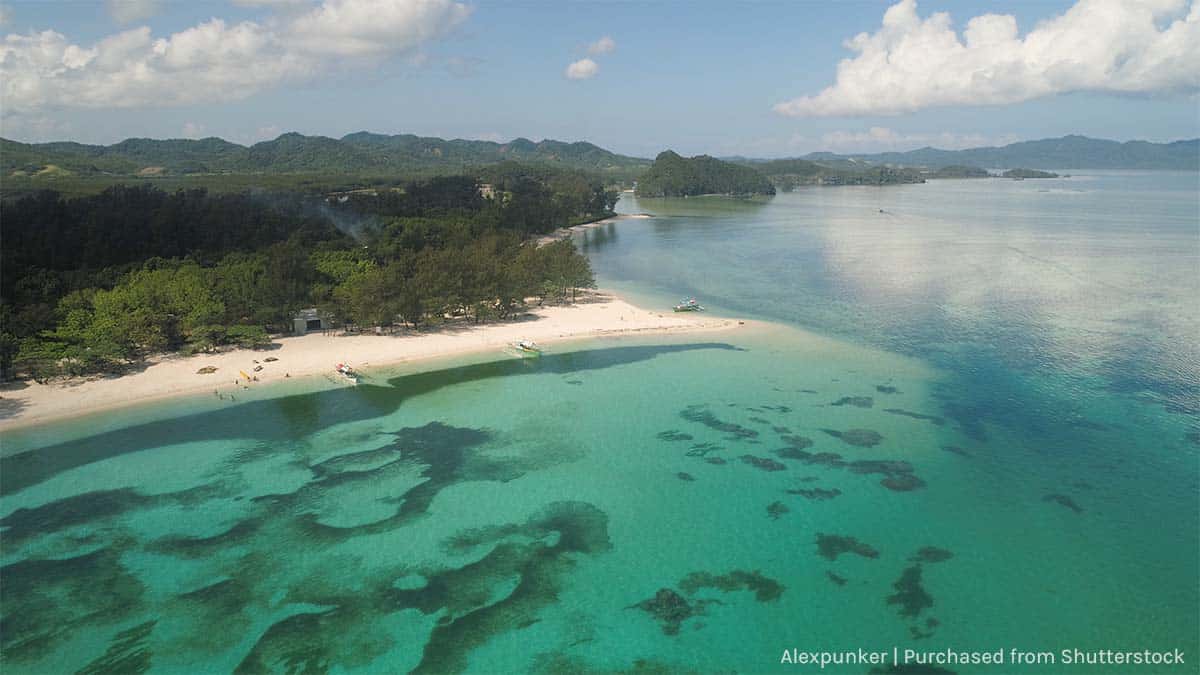 One of the most breathtaking destinations here is Palaui Island. Climb to the top of the Cape Engaño Lighthouse and feast your eyes with the postcard-worthy scenery. Another must-visit spot is Anguib Beach, nicknamed the "Boracay of the North" for its sparkling white sand and turquoise waters. Other than swimming, let the gentle wind lull you to sleep in one of the hammocks scattered around the area.
Don't leave the province without stepping into Callao Cave, a seven-chamber limestone cave, which houses a functional church. It is also the site where they discovered a new species of pygmy archaic human now called Homo luzonensis, which lived in the area around 50,000 years ago.
---
Sagada
The first time I set foot on Sagada was during our company trip in 2009. Even before we hopped out of our rented vehicle, I already fell in love. Within a minute since we entered the town, I had already decided that I must return. And return I did. The next time I visited, I was with my closest friends, all of whom had been dying to be there. It was one of our barkada's best trip ever.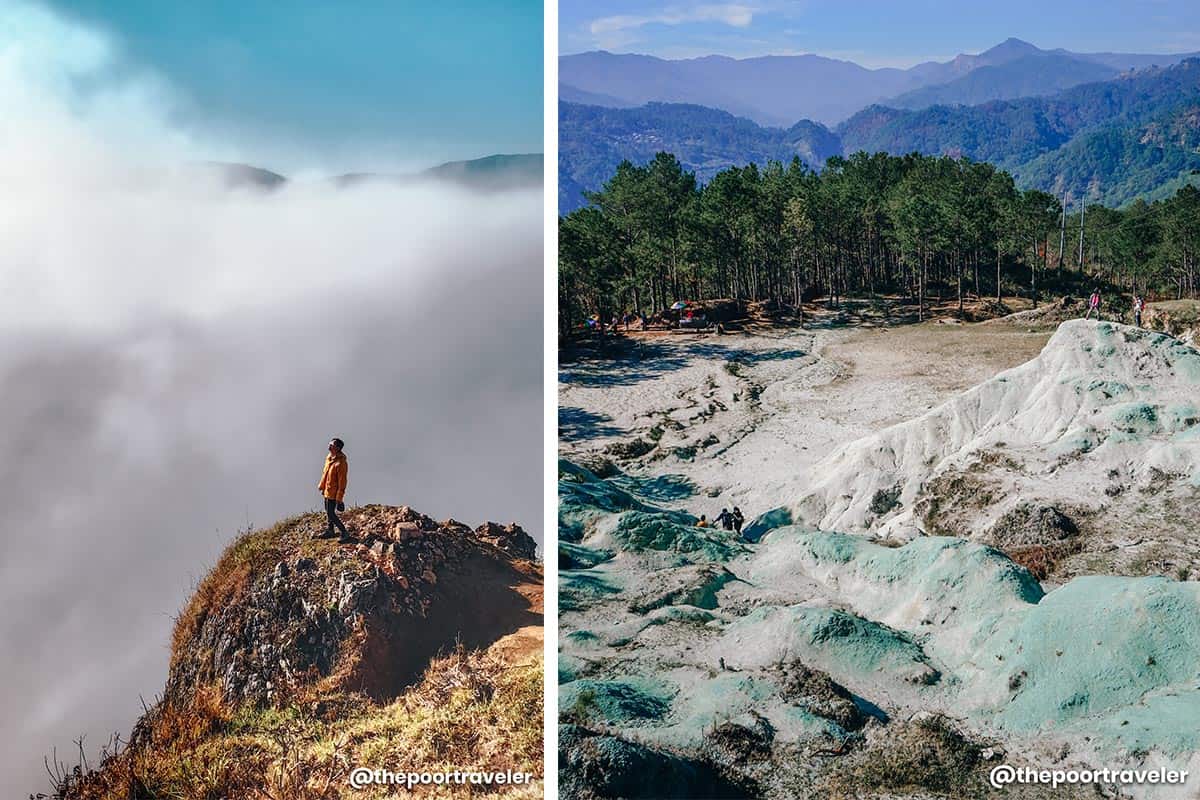 Located in the Mountain Province, Sagada is a fifth class municipality with only 11,000 residents as of 2015. Think of it as a small, slightly developed village at the heart of the Cordillera. It has a generally chilly climate year-round, much colder than Baguio, something that attracts domestic tourists. Aside from the cooler temperature, it also has a lot to offer to adventurers, sightseers, and history buffs alike. It's best known for the hanging coffins, waterfalls, and a network of caves. The good news is, the local government and the residents themselves are environment-conscious and have enforced certain regulations.
✅ MORE INFO: SAGADA TRAVEL GUIDE
---
Palawan
I set foot in Palawan for the first time under horrible circumstances. My grandfather had passed away and I needed to fly to Puerto Princesa to attend the wake and the funeral. In the middle of mourning, I was mind-blown. Prior to this trip, I had never traveled far for leisure, not counting the Boy Scout jamborees I joined as a child.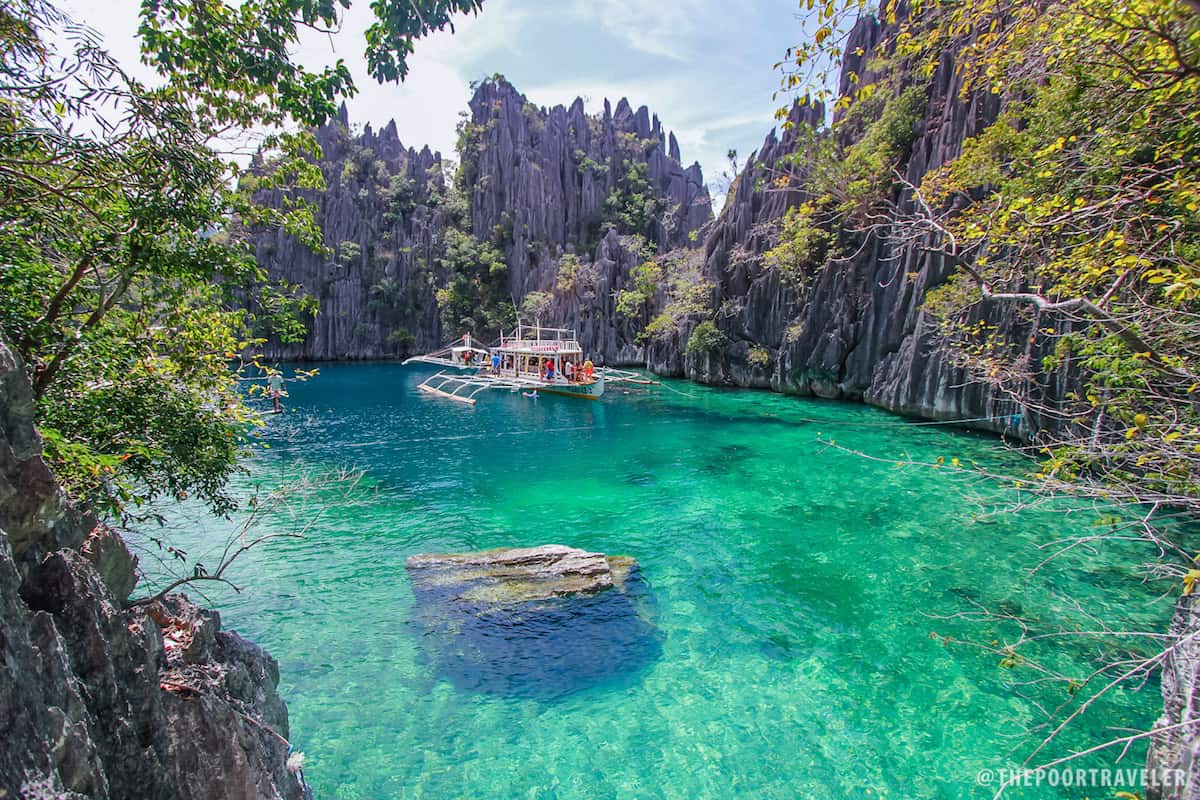 After that trip, I found myself writing about a place for the first time. I planned to return just to explore the city, something I wasn't able to do that time, but it didn't happen soon enough for financial reasons. It would take more than two long years; thanks to another company outing. Little did I know that it was only the start of my many affairs with Palawan. We returned again and again and again.
Palawan is a gift that keeps on giving. Coron's nooks and crannies are teeming with natural beauty and cultural significance: from the lakes and lagoons of Coron Island, to neighboring beaches, to shipwreck dive sites and coral gardens, to saltwater hot springs. Heck, they even have an African Safari nearby.
El Nido is a treasure trove of marine life and dramatic seascapes, earning it a consistent place among the best beach destinations in the world. Puerto Princesa is home to an underground river, which was hailed as one of the New 7 Wonders of Nature. The tourism sector here is highly organized and an ideal destination even for first-timers, seniors, and children.
And these are just three of the top destinations in the province!
---
Batangas
I'm biased, of course, because I was born and raised in the Land of the Valiant. Before becoming a blogger, I had not really explored my hometown, which was a shame. I fixed my eyes on the sights in the distance, overlooking the gems within my own backyard. I always set it aside because it was close to home.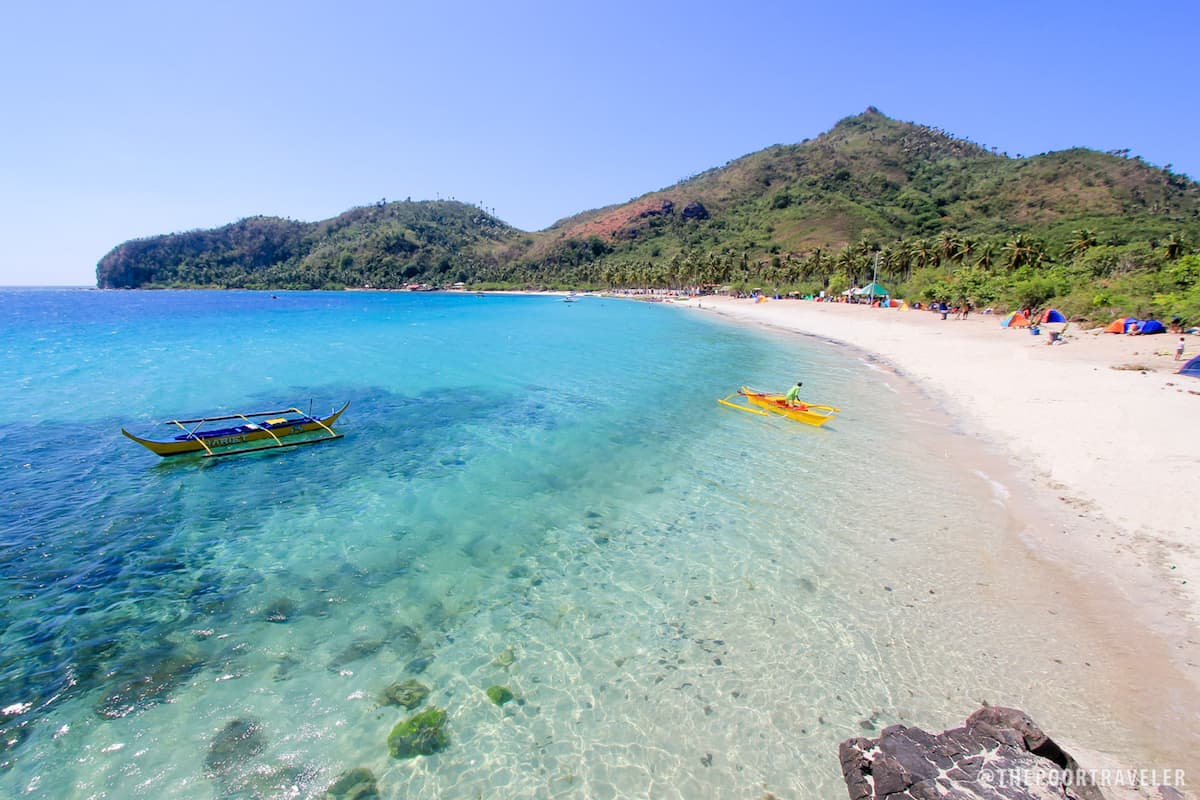 But there's so much more to Batangas than its proximity to Manila. It is a blessed land. It cradles a wide array of diverse landscapes — beaches, a lake, dive sites, rivers, mountains, and a volcano. These places have also nurtured communities from the pre-Spanish settlements to the rise of the province's many urban centers in its long history. Thus, it is no surprise that Batangas has a rich culture and heritage, and has become home to some of the country's most significant national heroes whose roles and legacy cannot be stressed enough.
My favorites are the coasts of Nasugbu, Calatagan, Tingloy, and San Juan. Yes, they tend to be crowded in peak seasons. But the great thing about living not too far away from paradise is that I could go there any freakin' time I want. (Probably not now, but you get what I mean. Haha.)
---
Northern Samar
When it comes to first impressions, few could rival Northern Samar. We went off the beaten path and paid a visit to Laoang, an island municipality that remains off most travelers' radar. On two wheels, we hopped from one pristine cove to another and shared them with no other tourist.
Our fave was Onay Beach, a golden stretch blanketed in a glowing mixture of white, black, and brown grains. There was nothing much left to do but to remove our sandals and just walk on the sand and feel its super soft and fine grains make love with my soles.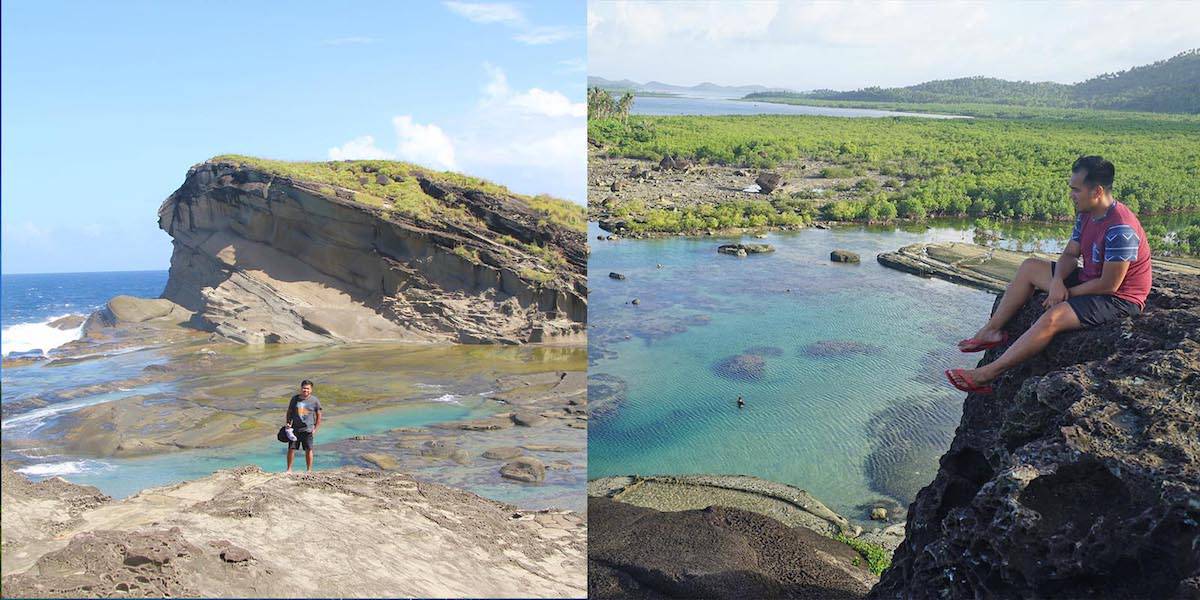 But the real highlight of our trip was Biri Island, on the other end of the province. It is almost untouched. Its rock formations are enormous, with views absolutely spectacular. I still remember that moment when I reached the peak of one of the rock formations and had my first glimpse of the surrounding landscape. "This is one of the most beautiful places I have been to!" I shouted to my friend. Six years later, I was able to finally return. Biri Island remains just as amazing as I remember.
---
Cebu
Doesn't matter where you go — staying in Cebu City, diving off the northern islands, or trekking up its southern peaks — Cebu is the ultimate destination for adventurers.
Within the city center, key historic landmarks stand just next to each other. And while public transportation (i.e. jeepney routes) can be confusing in the beginning, you'll easily get the hang of it. Cebu as a whole is tourist-friendly. Locals are generally hospitable and helpful.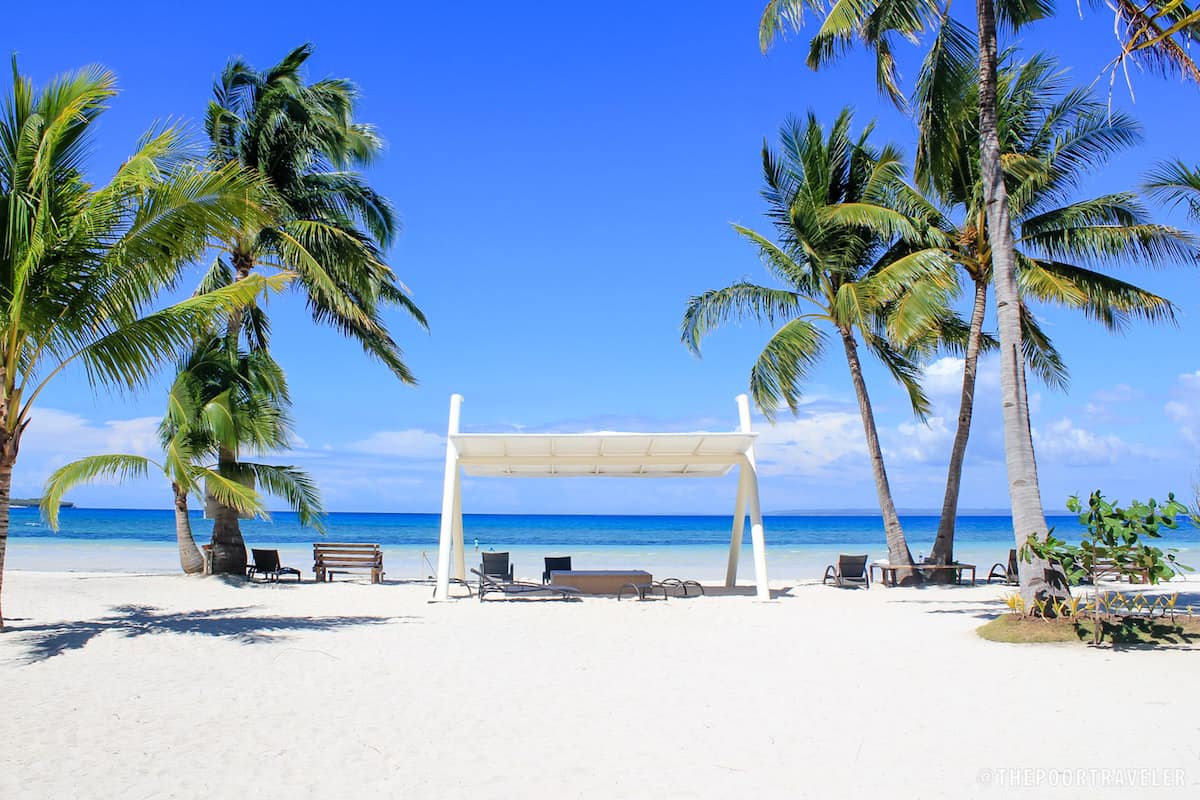 Our favorite place in Cebu? Bantayan Island. What used to be a sleepy fishing village years ago has been enjoying the fruits of tourism as tourists look for laid-back alternatives to Boracay. Bantayan has found its way to Cebu all inclusive travel packages but remains a top choice among backpackers for its sheer beauty and serene atmosphere. It is a three-hour bus ride and a one-hour ferry trip away from Cebu City.
---
Negros Island
Negros Island is composed of two provinces — Negros Occidental and Negros Oriental — and they're equally worth a visit.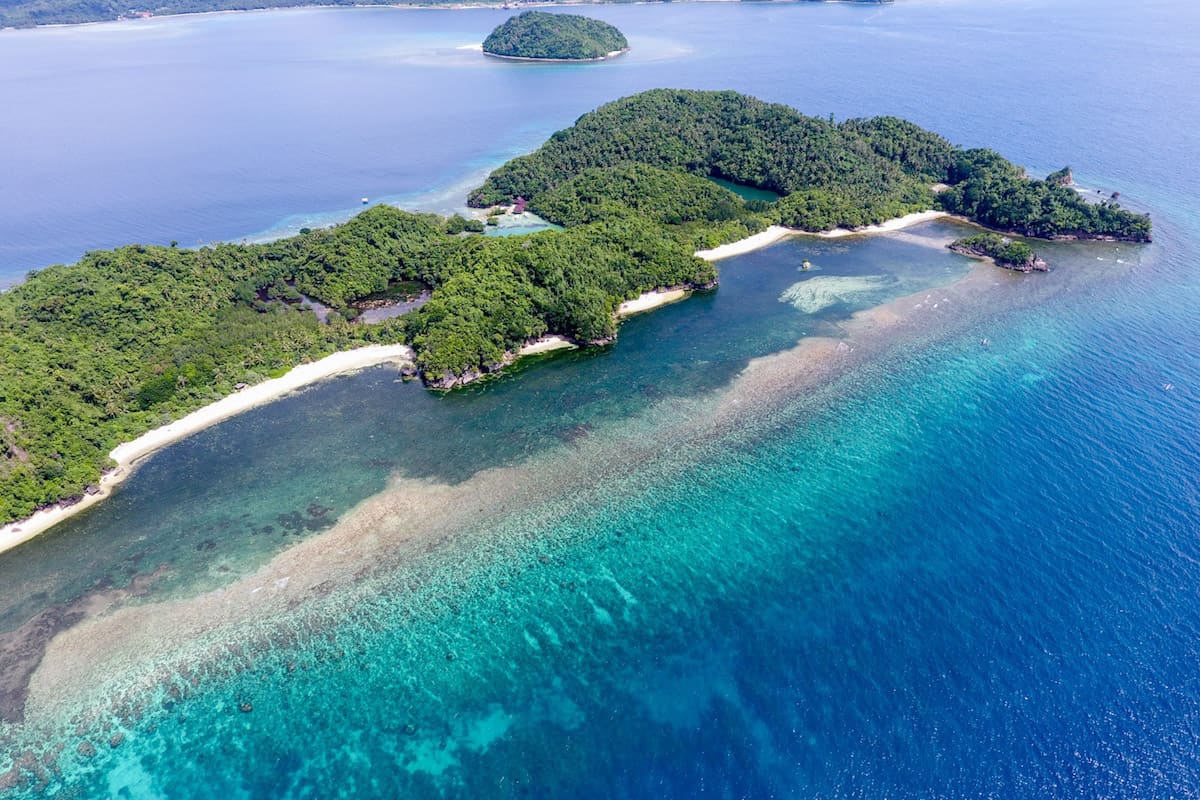 It's a region that is best known for two Fs: food and festivities. But the fun (oh that's another F) doesn't stop there. Its coast is strewn with white sand and punctuated by heritage towns. Not to mention that its people are some of the friendliest I have had the honor to meet, making a trip an unforgettable experience each time.
It's easy to fill a week's itinerary. From swimming with turtles in Apo Island to food tripping in Bacolod, you'll never run out of boxes to tick.
But there's one destination that we love to visit: Danjugan Island. Located in the municipality of Cauayan, 5 hours from Bacolod or Dumaguete, Danjugan Island is a marine reserve managed by Philippine Reef and Rainforest Conservation Foundation, Inc (PPRCFI), who bought it in 1994 from the hands of destruction. This five-lagoon island is home to 72 species of birds including sea eagles and the Tabon scrub fowls, 10 species of bats, 579 species of fish. and 244 species of corals. The best part is that you don't need to be a scuba diver to see these precious living gems. You can see many of them even when just snorkeling.
The usual jump off point to Danjugan Island is Sipalay City, which is hemmed by fine beaches and vibrant reefs.
---
Siargao
Siargao is currently the rockstar of Philippine destinations. A surfing mecca, the island was a best-kept secret among wave-riders until word about its other stellar attractions reached more non-surfers.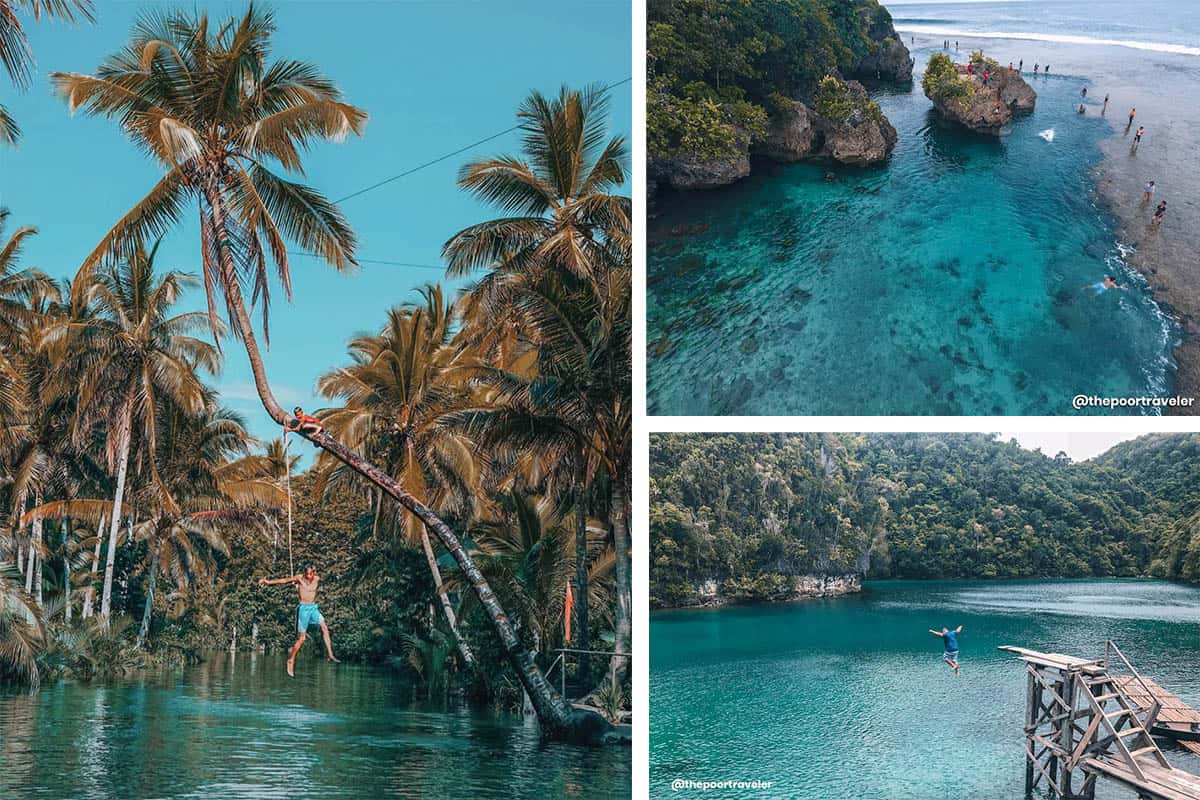 You can explore the main island and see the wonders it keeps in its jagged corners and lush landscapes like the coconut-lined roads, the IG-perfect Maasin river, and Magpupungko rock pools. Or you can go island hopping; Guyam Island, Daku Island, and Naked Island are just a boat ride away.
Sohoton Cove is also easily accessible from Siargao. It is part of Bucas Grande Islands, an intricate network of stunning karst hills and islets cradling vibrant lagoons, beaches and even caves. The crystal clear water of some lagoons carry stingless jellyfish. Jellyfish season begins in March but reaches its peak in July and August.
✅ MORE INFO: SIARGAO TRAVEL GUIDE
---
SOCCSKSARGEN
Our most memorable journey in Mindanao happened in SOCCSKSARGEN. Comprising South Cotabato, Cotabato, Sultan Kudarat, Sarangani and General Santos City, the SOCCSKSARGEN region is one of the most underrated destinations in the country.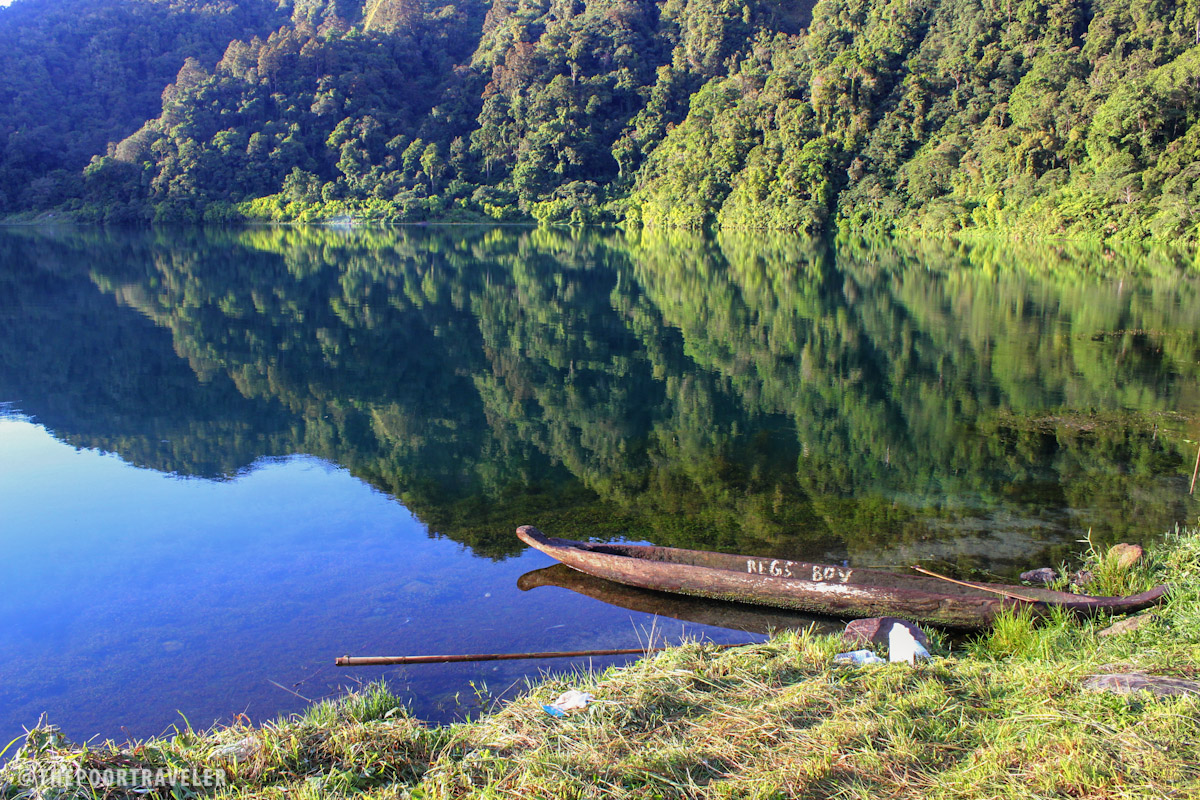 A trip across the region will take you from Gumasa Beach in Sarangani to Lake Sebu and Lake Holon in South Cotabato to the little-known eco-parks in Sultan Kudarat. The highlight of our tour was the hike up Mt. Melibingoy and overnight stay by the lake. Located in T'boli, South Cotabato, Mt. Melibingoy towers over the town with its highest peak at 1,750 meters. A dormant stratovolcano, it cradles a crater lake called Lake Holon, which was formed after an eruption in 1641. It has also nurtured wild, endemic flora and fauna.
For a quick adrenaline rush, try the Seven Falls Zipline, named after the seven cascades found in the area. It is divided into two lines: the first extends 740 meters, and the other 420. Visitors dangle and are swooshed 20 meters per second as they scramble to absorb all the gorgeous views, take photographs, and just enjoy the moment. If you could do just one zipline in the Philippines, this is most definitely it.
---
Zamboanga
Ever seen a pink beach? Yes, pink! Well, just to manage your expectations, it is not bright pink. From afar, it looks like your ordinary white beach but the pink glow becomes more obvious as you come closer. Fringing an edge of Sta. Cruz Grande Island (Great Sta. Cruz Island), the pink particles are pulverized red organ-pipe corals (Tubipora musica) swept to the shore. And yes, you'll also see these bright red corals in the vibrant reef nearby.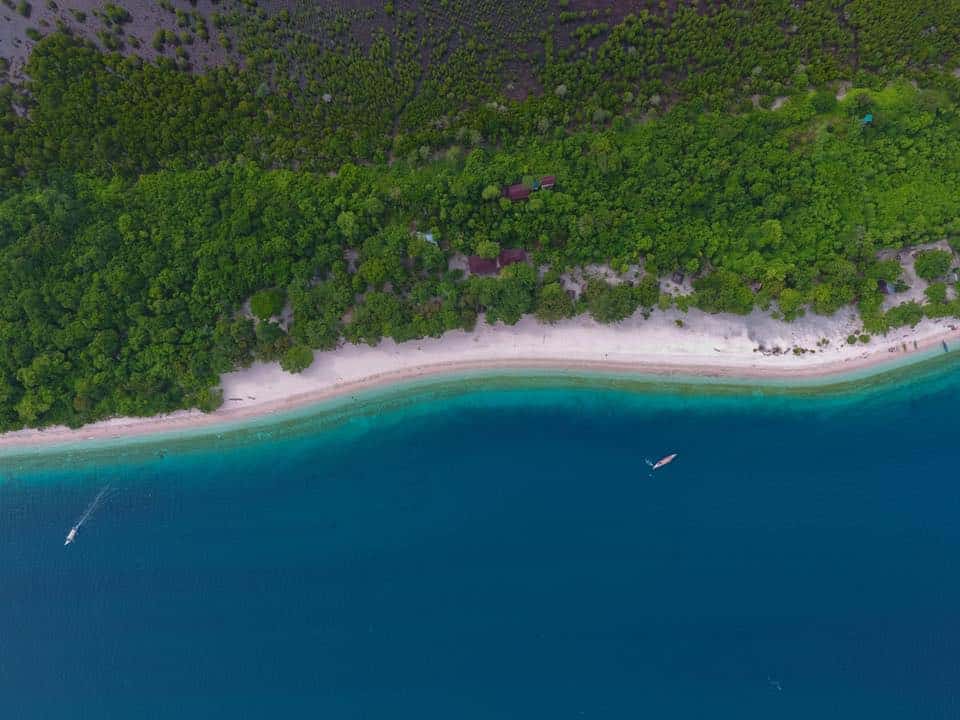 But Sta. Cruz Grande Island is more than just its pastel shore. It also cradles a lagoon that is bursting with biodiversity. You can ride a boat and take a guided tour around the lagoon and meet the many wonderful creatures that call it home, such as the (stingless!) upside down jellyfish! You can also row a vinta!
When you get to the city, get to know its history, written on the many monuments scattered around. Don't forget to have a taste of the city's irresistible cuisine — Try the curacha! — and shop for local, Indonesian, and Malaysian goods at the barter market!
As the main city in the area, Zamboanga City is usually the jump off point to the other destinations in the region. You can catch a plane to Tawi-tawi, something we've always wanted to do but never had a chance to yet. But there's always next time!
---
With additional words by Asta Alvarez
2020 • 3 • 23
---