Between Vins and I, we've been to Japan 20 times so far, spanning over a dozen cities including Tokyo, Osaka, Kyoto, Kanazawa, Hiroshima, Nagoya, Takayama, Ibaraki, Biei, and Sapporo. Seven of these trips happened in winter.
Our obsession fascination with winter probably stems from the fact that we spent 30 years of our lives in tropical islands. Like many kids who had never seen real snow, we grew up dreaming of white Christmas and winter wonderland! Many of us whose roots are planted near the equator once imagined ourselves in that snow globe we shook dreamily. And that was way before Frozen hit the theaters. Imagine kids these days. (Cue: Do you wanna build a snowman..?) For us, snow is a reward, something that we could only see if we work hard enough to afford it, after we had been burdened by life's many responsibilities. While I'm aware that too much of it has a dark side, for the young, naive me, snow is not ice powder but fairy dust, the stuff that magical places are made of.
And of all these winter wonderlands, Japan is probably the most accessible.
If you want to make your icy dreams come true in Japan, you have to prepare for it. Winter may be dreamy, but it is often harsh and can be unforgiving. Here are some tips!
1. Thermal Underwear
It can be challenging to walk around in multiple layers of clothing. The best way to minimize this is by being smart with the pieces you wear. For this reason, purchase thermal underwear.
Thermal underwear traps the body heat to insulate the wearer against the cold air outside. It covers your entire body: not just the torso but also the arms and the legs.
In Manila, you can find it at UNIQLO or Marks and Spencer branches. At UNIQLO, tights or leggings are somewhere between P790 and P990, long sleeved tops are also within the same range. But if they're too pricey for you, some stalls at St. Francis Square sell them too.
The thing is, it's much cheaper to buy them in Japan than in the Philippines. For example, the bottom tights or leggings that cost P790 at UNIQLO in Manila, they cost only 790 YEN in Japan. ¥790 is equal to only P350. That's less than half of the Manila price.

My advice is to buy just one pair before your trip and then buy the rest when you're already in Japan. UNIQLO and GU stalls have them.
---
2. Layering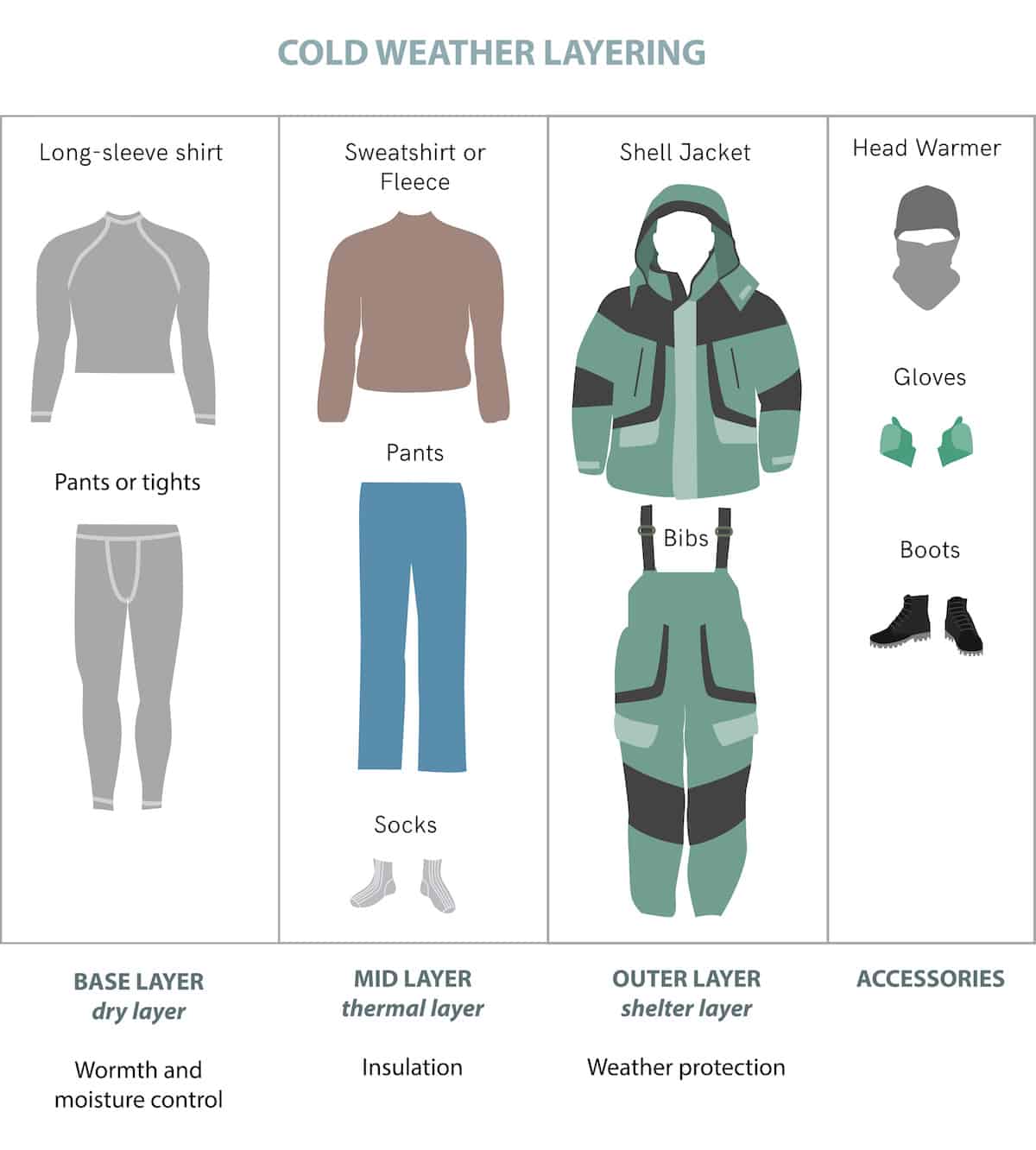 I usually just wear four layers when I'm sightseeing.
The Base: Thermal underwear.
The Mid-layer: Sweater (fleece, wool) and pants (denim).
The Outerwear: usually a trench coat, pea coat, or a padded hoodie, depending on my activity for the day. May be wool, fleece, polyester.
The Accessories: gloves, scarves, beanie, .
Choose an outerwear (jacket, blazer, overcoat) that you can easily take off. In winter, buses, trains, and establishments are well-heated, so no matter how cold it is outside, it can still be pretty warm inside. It can be inconvenient and annoying to take your jacket off and to put it back on over and over again, so choose a piece that you can easily get out of.
For cheap finds, visit your suking ukay-ukay. But if you don't like hand-me-downs, go to SM Surplus Shop, St. Francis Square or Greenhills for off-season garments.
Again, it's cheaper to just purchase outerwear in Japan.
By the way, if you want to blend in with the locals, pick clothes that are black, white, gray or neutral. This is especially true in Tokyo. Outside the capital, colors get more common.
---
3. Shoes, Socks, and Accessories

Even winter shoes and accessories are much, much cheaper in Japan. If you don't own gloves, scarves, beanies, or even ear muffs yet, I suggest that you buy in Japan instead.
Shoes. Walking on snow can be dangerous because it can get slippery. Make sure your shoes have a great grip and provide good traction. Boots with non-slip neoprene or rubber is ideal, especially if the soles have grooves. I have tried using only the typical sneakers and gosh, my butt met the ground so many times. (More about walking over snow below.)
Socks. Purchase long socks and make sure they look good. In Japan, you'll have to remove your shoes on multiple occasions like entering temples, shrines, traditional restaurants, and ryokan (traditional Japanese inn) among others. Make sure they are presentable and have no holes.
Scarves. While Tokyo locals prefer dark or neutral colors for their clothes, you can be more creative when it comes to accessories. Most scarves are still pretty muted, though.
Gloves. Essential in colder months (January/February). Problem with the regular gloves is that it makes using your phone harder. If you feel like you'll be depending on your smartphone a lot, but those pairs with special tips that can be detected by phones.
---
4. Sunglasses
I always get weird looks from my companions — be it family, friends, or other bloggers — when I put on sunglasses in snowy places. Just because it's cold and cloudy doesn't mean the ultraviolet rays are not there. We still need to protect our eyes especially from the UV rays that the snow reflects.
Up to 85% of the UV rays from the sun bounce off of snow, and this can lead to a condition called snow blindness. The medical term is photokeratitis (or inflammation of the cornea). So please, don't forget sunglasses.
---
5. Sunscreen, Moisturizer and Lip Balm
Winter is brutal to the skin too. The cold can leave your skin dry and your lips flaky. Help lock in the moisture by using your trusted moisturizer and lip balm.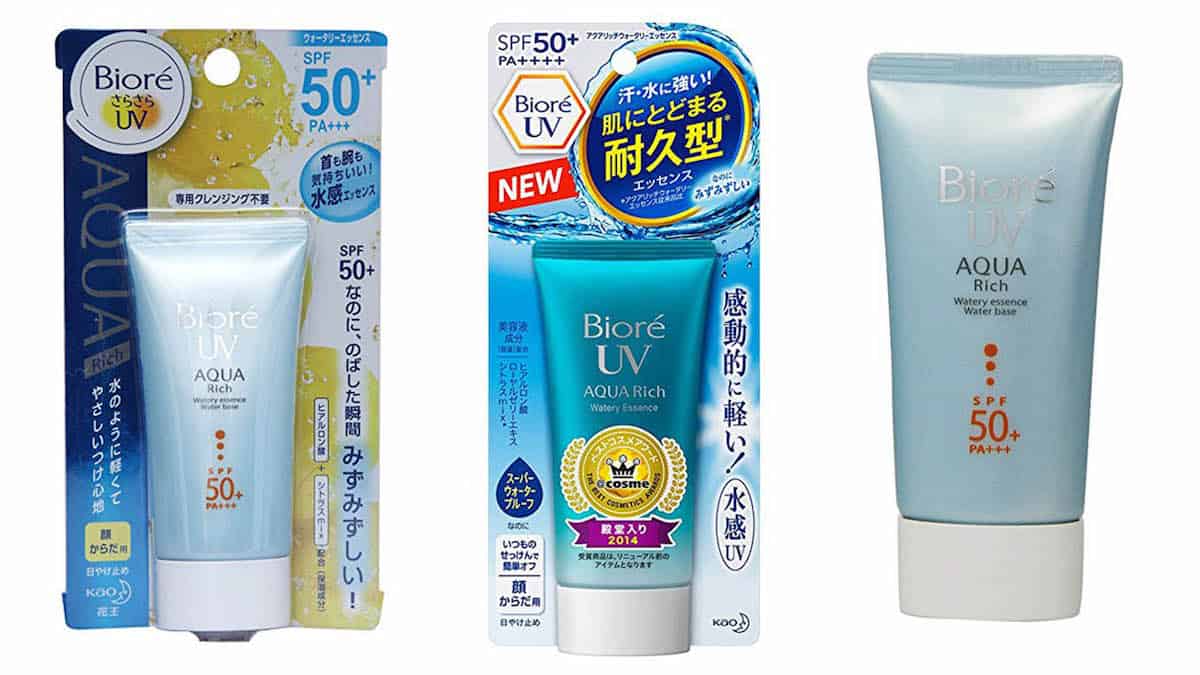 Sunscreen is also essential even on cloudy days! My sunscreen of choice is BIORE UV AQUA RICH with SPF 50. It's water-based so it doesn't leave a sticky feeling. It protects the skin from harmful UV rays. It became available in the Philippines in 2016, but if you can't find one, you will definitely see it at convenience stores, cosmetic shops, or supermarkets in Japan. It's a bit ubiquitous in Japan.
---
6. Meds and Surgical Face Mask
The body becomes more vulnerable in winter. The common cold is, well, common.
In Japan, people do not wear mask because they're afraid to catch a cold. They do it because they do not want whatever illness they have to spread to other people. If you have a cold or cough — and it's easy to catch it in winter — the polite thing to do there is to keep your nose and mouth covered. Masks are available at convenience stores, too.
And oh, bring your own meds for common, non-serious illnesses so you don't have to worry about the language barrier in case you get sick.
---
7. Heat Pack
You know what else is available at convenience stores in Japan? Kairo.
Kai-what? For foreigners, kairo is more commonly referred to as a heat pack or pocket warmer. It's a small package that contains heat-generating powder or liquid that you can attach to your clothing. (Stick it to your clothing, NOT your skin. Avoid skin contact.)
It's perfect for those with low cold-tolerance because it will provide the necessary warmth for around 12 hours.
---
8. Humidifier in your Hotel Room
Many hotel rooms in Japan are equipped with humidifiers in winter. Humidifiers add moisture to the air, which will prevent skin dryness and irritation. It can also relieve dryness of the throat and lips. This can make your stay much more comfortable.
Some hotels provide humidifiers for free. Some rent it out. But to be absolutely sure, contact your hotel before your trip or request for one at the reception upon arrival.
---
9. Hot Drinks from Vendo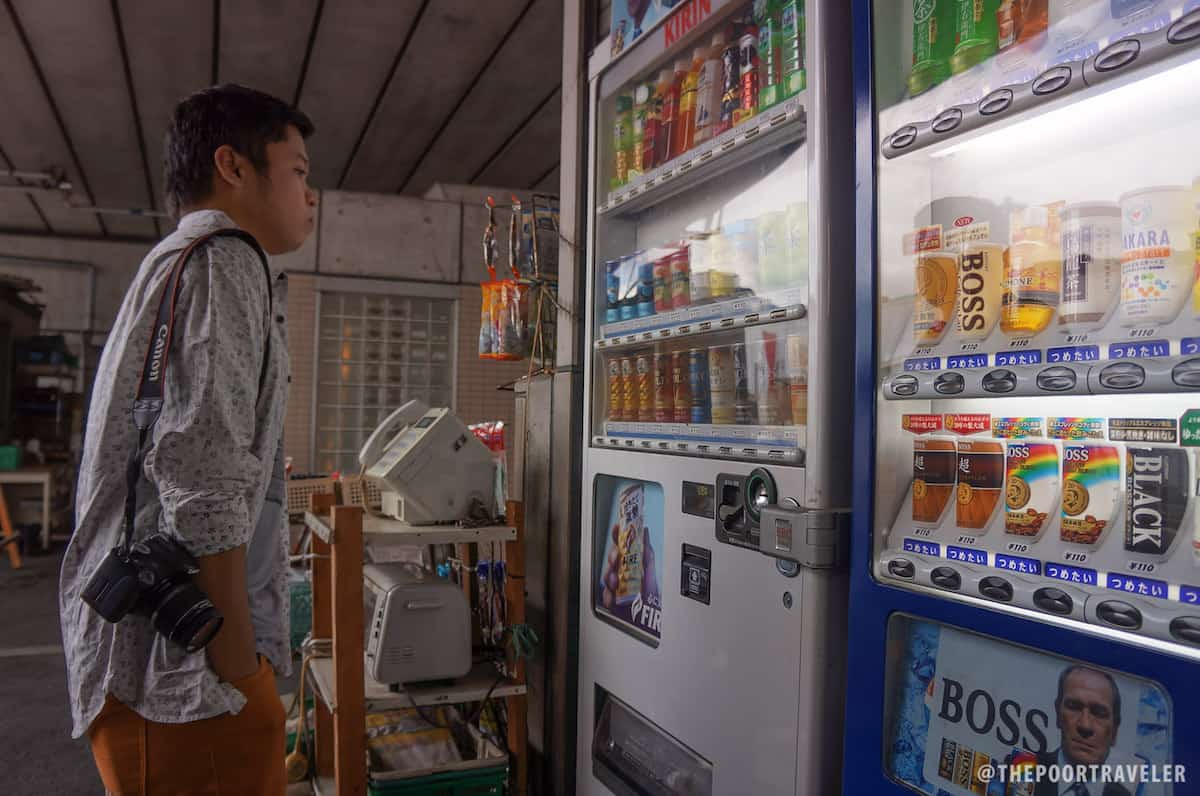 Another way to battle the cold is having a hot drink. In Japan, you don't need to walk into a cafe or restaurant to have a cup of hot chocolate, coffee, or tea. Hot drinks are widely available at many vending machines throughout the country. Many first-time travelers in Japan don't notice them because they're usually in the same machine as the cold beverages.
Hot drinks are often marked RED, while cold drinks like sodas are marked BLUE. (Often. Not always.)
---
10. Walking on Snow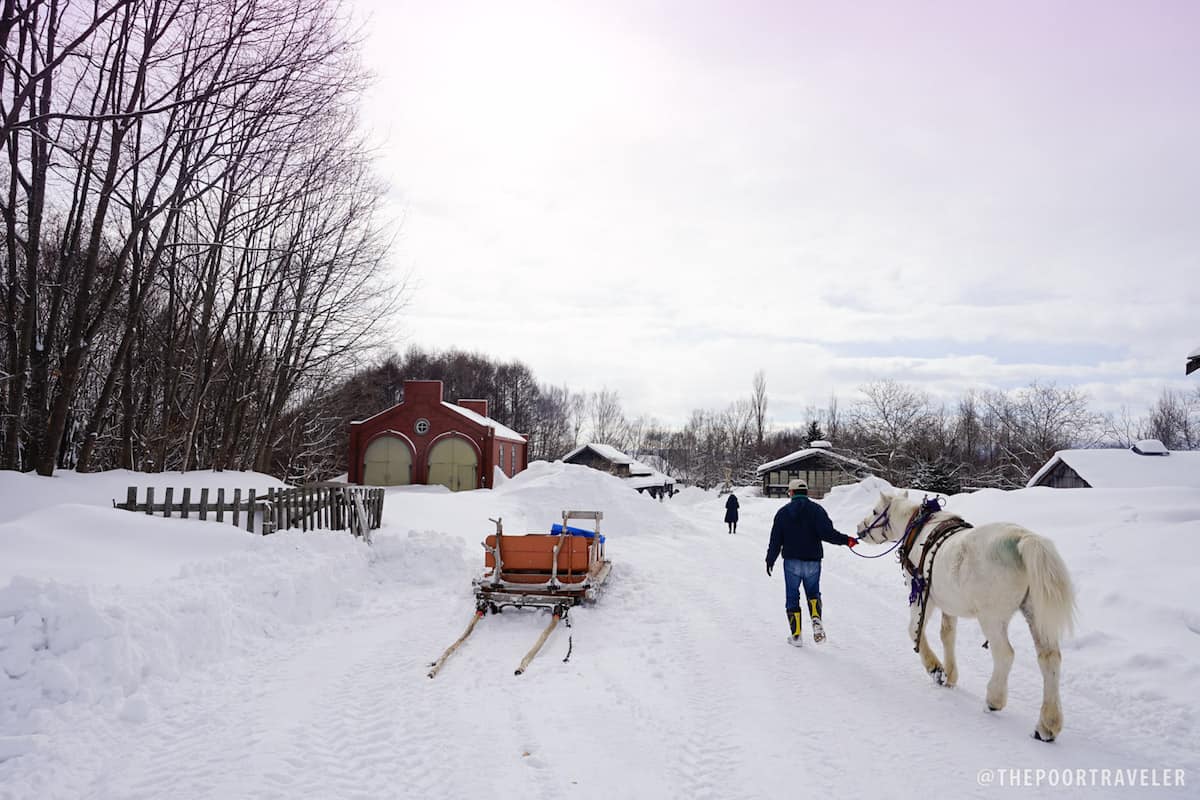 Like I said earlier, walking on snow can be dangerous so take extra care. If it's your first snow experience, you may feel tempted to step on snow immediately, but you need to figure out which parts are slippery and which parts are safe. Some pointers.
If there is a designated walking path, stay on that path. It's hard to tell what's underneath the snow sometimes. You might walk straight into a hole. True story. LOL. Seriously though, I once walked right into a hole in the ground because the entire place was covered in snow. This was in Sapporo.
If the snow looks dark, wet, compact or icy, it's probably slippery. Avoid stepping on that.
Maintain balance by stretching your arms out to the sides. Don't put them in your pocket. Having your arms out also gives you better reflex should you slip or fall.
---
11. Tattoo and Onsen
Nothing is more relaxing than taking a hot bath in winter, which is why onsen and sento are very popular throughout Japan. Onsen is hot spring, while sento is public bath that uses regular water. Onsen is generally fancier and more sought after.
However, tattoos are banned in most onsen and sento. Although the younger generations are becoming more open to it, tattoos are still generally frowned upon in Japan as a whole. The aversion probably stems from its long history of association with criminality, whether as a punishment or as a symbol for the Japanese mafia.
Some onsen places accept guests with tattoo. There are websites that keep a list of these establishments. But in most onsen, you may be asked to leave. Some guests with small tattoos get away with it by using concealers or getting creative, though.
If you really want to experience an onsen and you have tattoos, a good alternative is the so-called kashikiri-buro, which is a private bath. You can also stay at a ryokan that offers rooms with private onsen, but these are very luxurious (ergo: expensive).
---
12. Timing is everything.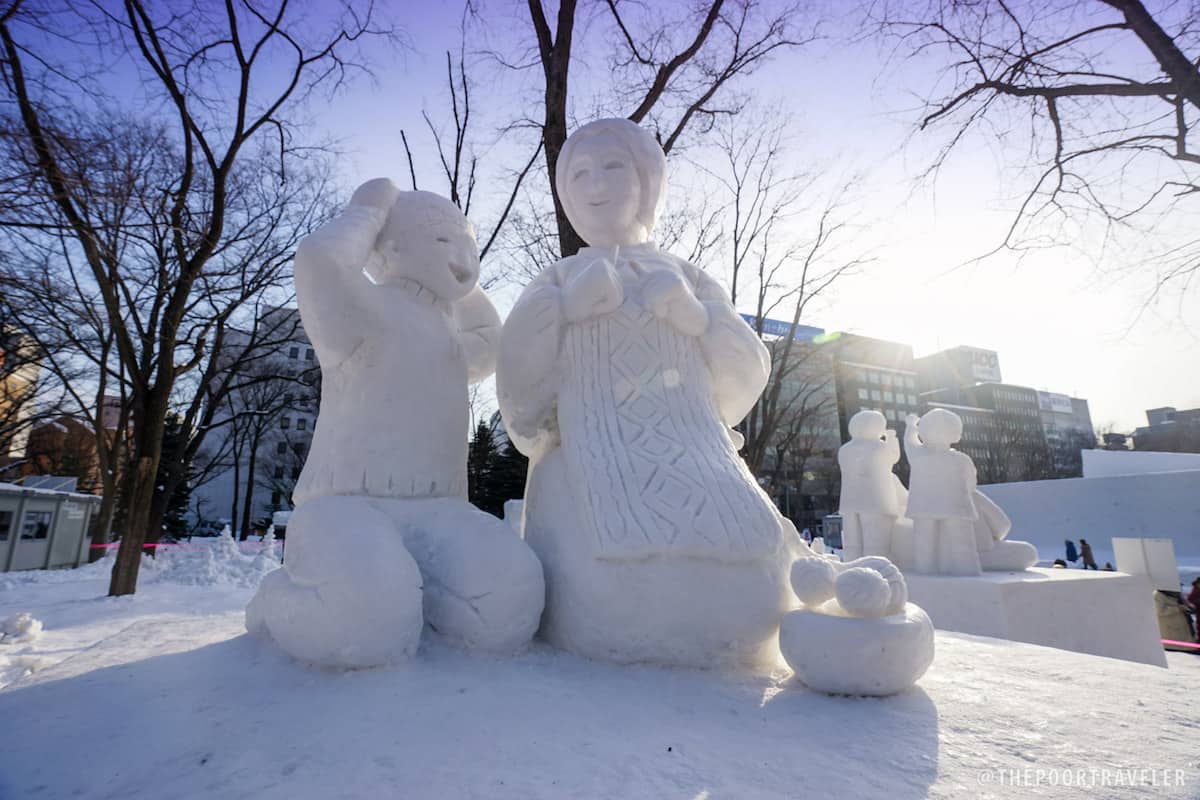 Winter may not be as vibrant as the other seasons, but it doesn't mean it's boring. Before booking your flight, check the schedule of festivities in your destination. Here are some well-known events.
December 23: Emperor's Birthday Appearance at Imperial Palace, Tokyo
January 1: Hatsumōde (first Shinto shrine visit), nationwide
January Week 1: New Year SALE, Tokyo and Yokohama
January 2: Emperor's New Year Greeting at Imperial Palace, Tokyo
February: Sapporo Snow Festival (dates vary, early February)
Also, winter illuminations are worth checking out. Numerous installations are scattered all over the country. Schedule is often between mid-November to February, some until March.
Japan isn't big on Christmas. Although you can hear Christmas tunes and see decors at commercial spaces, it's a regular working day. New Year's Day is a holiday, but don't expect to see grand fireworks displays. Locals gather at Shinto shrines on New Year's Eve for hatsumōde, the first shrine or temple visit. If you decide to experience this, know that it will be super crowded and the lines can extend for blocks.
In winter, days are shorter, which means you have fewer hours to explore. Establishments also close earlier than usual, so make sure you double check their winter schedule.
If you're into photography, don't expect to see the sunset at 6pm. The golden hour happens at 4-ish in the afternoon.
---
2️⃣0️⃣1️⃣7️⃣ • 1️⃣2️⃣ • 2️⃣6️⃣